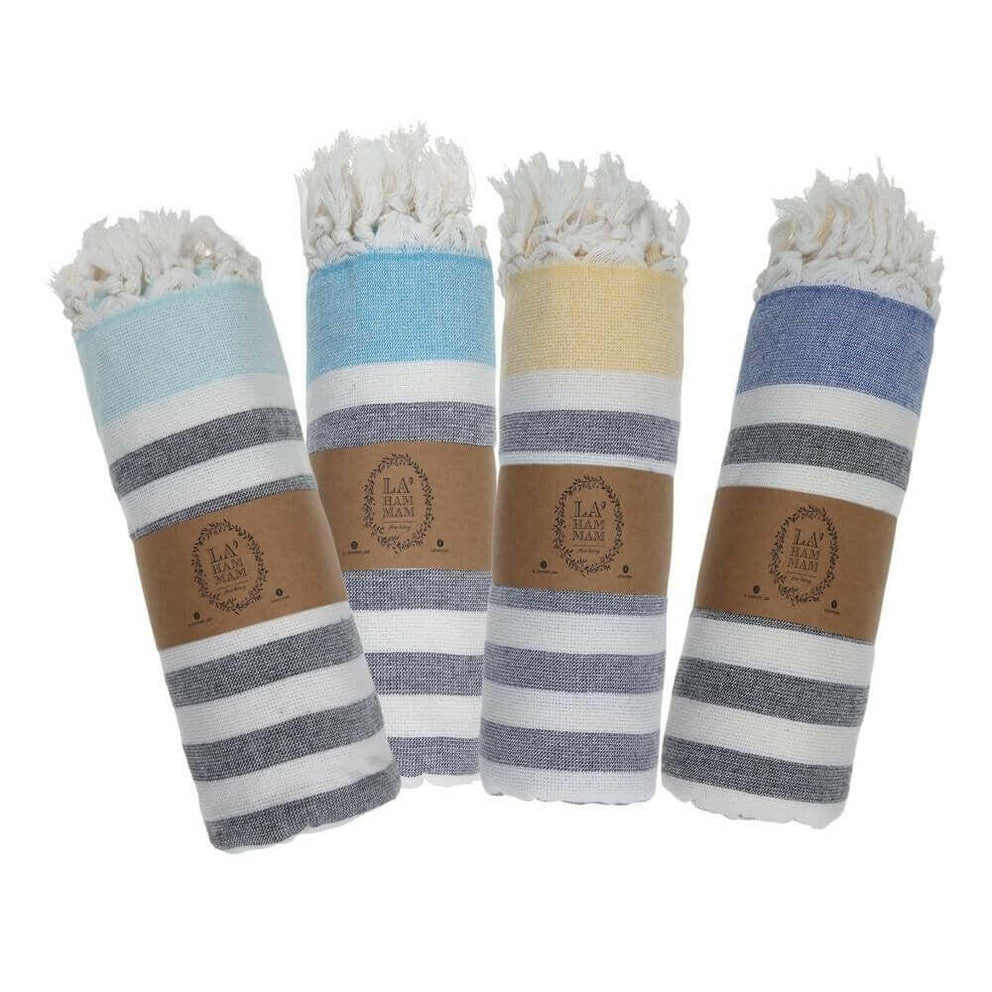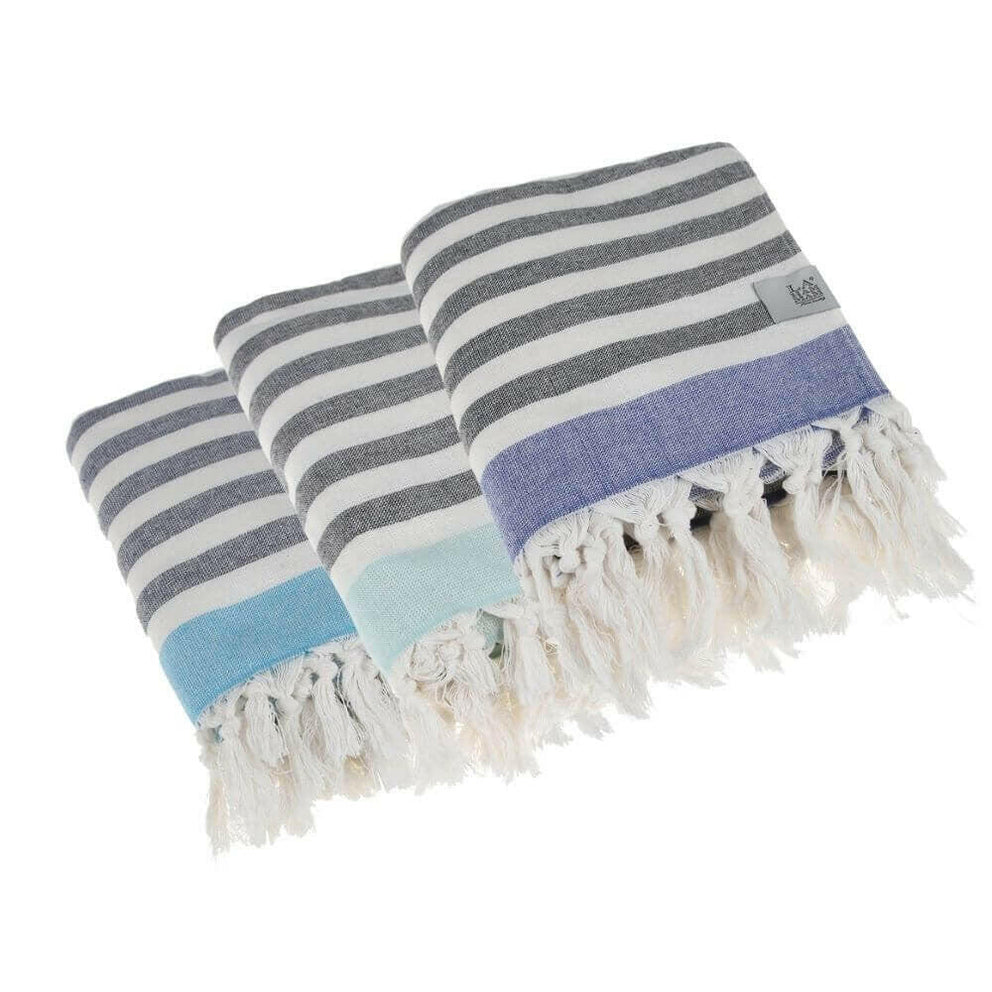 Peshtemal Pure Turkish 100% Cotton Beach Towels
$19.95
$29.95
Discover the best beach towel you'll ever own! This pure cotton Turkish Towel has all the absorbency of a thick beach towel but without the bulk in your beach bag. Woven in style of peshtemal - a traditional Turkish towel tradition dating back hundreds of years - each luxury towel is inspired by the large bath towels used in Turkish spas (also known as a fouta or hamman). They have been an essential item in the Mediterranean for at least 8 centuries. Peshtemal towels are tightly woven, super soft and extremely durable. Even better, these towels dry faster than terry without holding humidity and creating a musty smell.  Each reversible peshtemal is woven thin for multiple purposes making it a versatile beach towel, yoga, picnic blanket, sarong, cover-up or even a sofa throw. Prewashed, 100% soft cotton, lightweight, and fast-drying. Variances may occur, and some towels may come with terry backing. Measures 38" x 70". 
Sand Free UPF50+ Sunscreen Towel
from

$29.99
Keep the sand at the beach? Yes! Protecting your skin from harmful UV rays? Definitely! That's why we call this Sand Free UPF50+ Sunscreen Towel the World's Best Towel. Plus, it is super-absorbent, dries in under an hour, and wicks moisture from your skin.  Oh, and it is super cute, too.  With a quick-drying design and smooth, sand-free texture even when wet, it's perfect for days spent on the beach. The sand simply rolls off - leave it at the seaside where it belongs. Get it wet and its moisture-wicking fabric will drive the heat away from your skin and keep it cool under the hot sun. Weighing just 0.8 lbs., the Sunscreen Towel is lightweight, compact, and easily folds up to quickly stash in your beach bag - that's just how it rolls. It even dries under the sun in just an hour! Stain-resistant and anti-microbial. Chemical-free. Makes a wonderful gift for ocean lovers and beachgoers. This towel features special UPF 50+ fabric to keep you protected from the sun's harmful rays while it is wrapped around you. Great for kids, too!
Fast UPS Shipping
Orders Ship in 1-2 Business Days
Five Star Service
Fast turnaround on all inquiries
Easy Returns
Your Satisfaction Guaranteed
Local Maine Business
100% Woman-Owned