"Colors of Maine" Assorted Recycled Lobster Rope Doormats, 18x30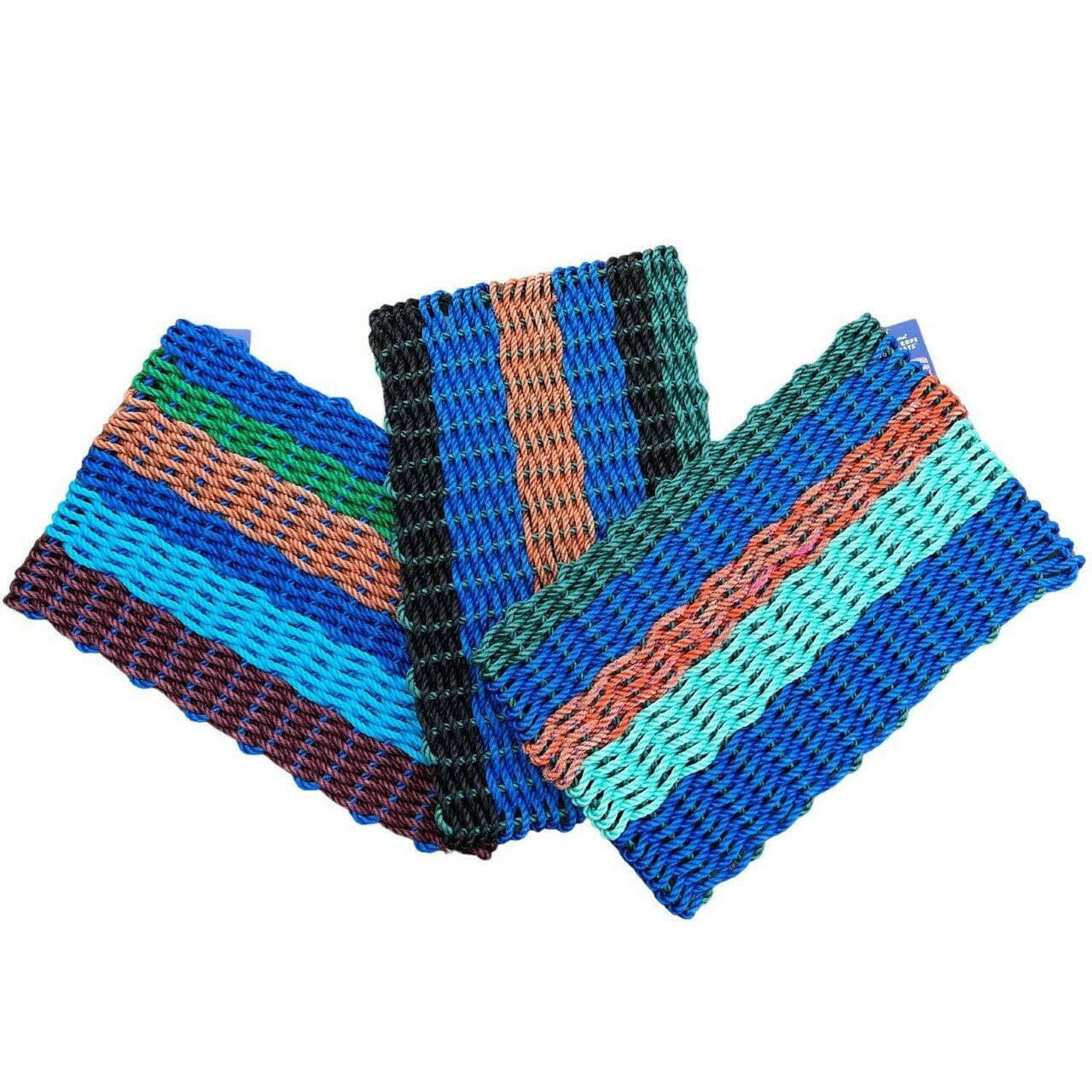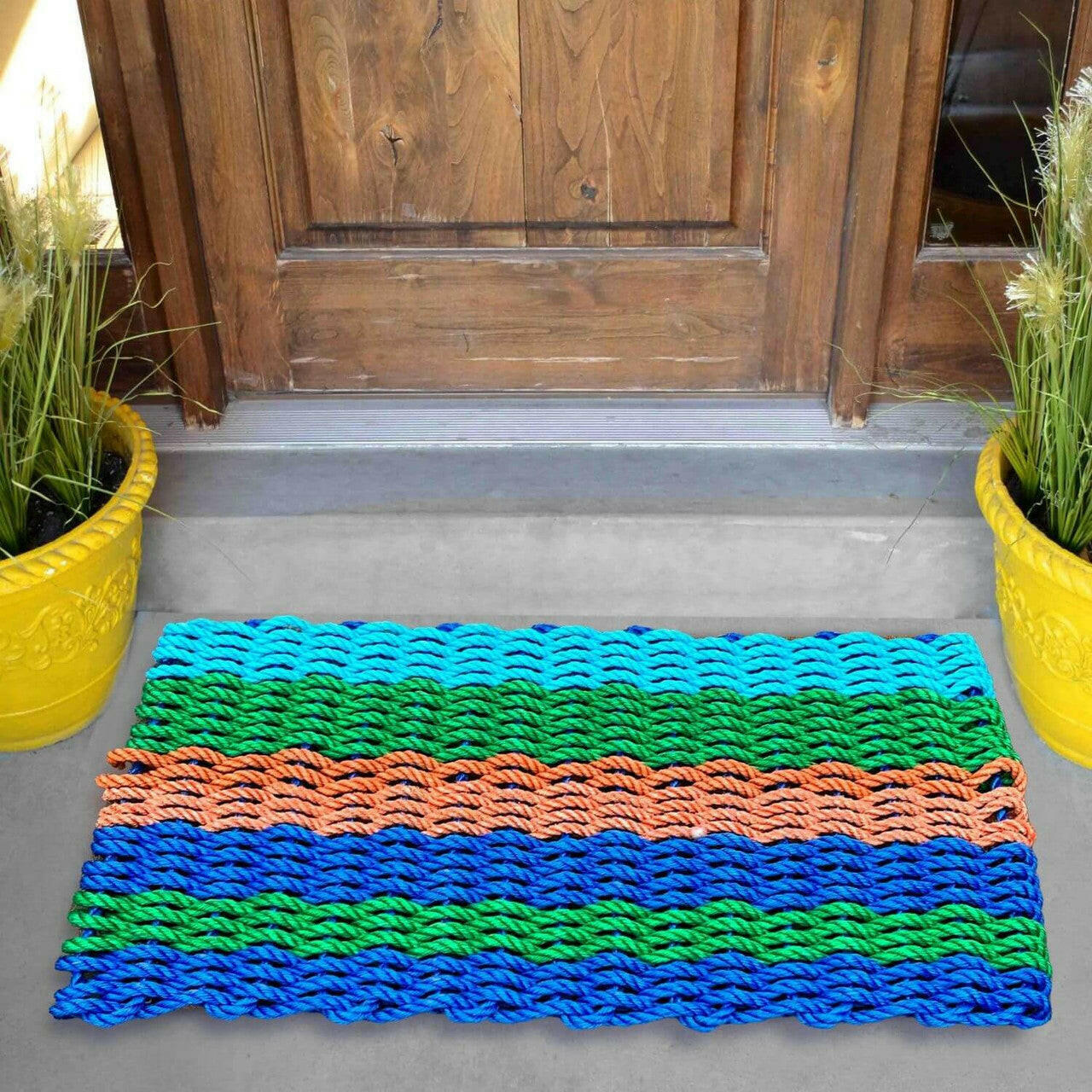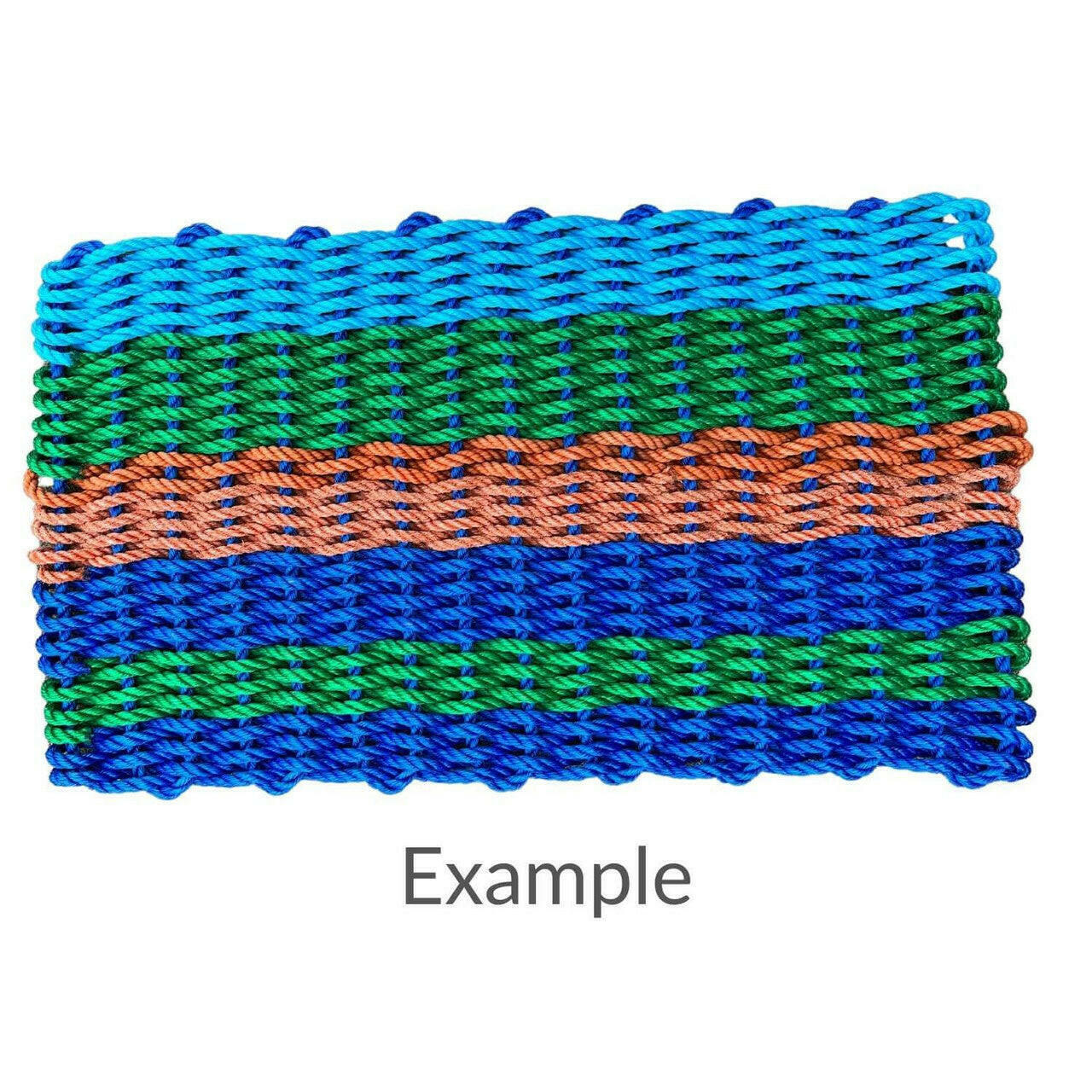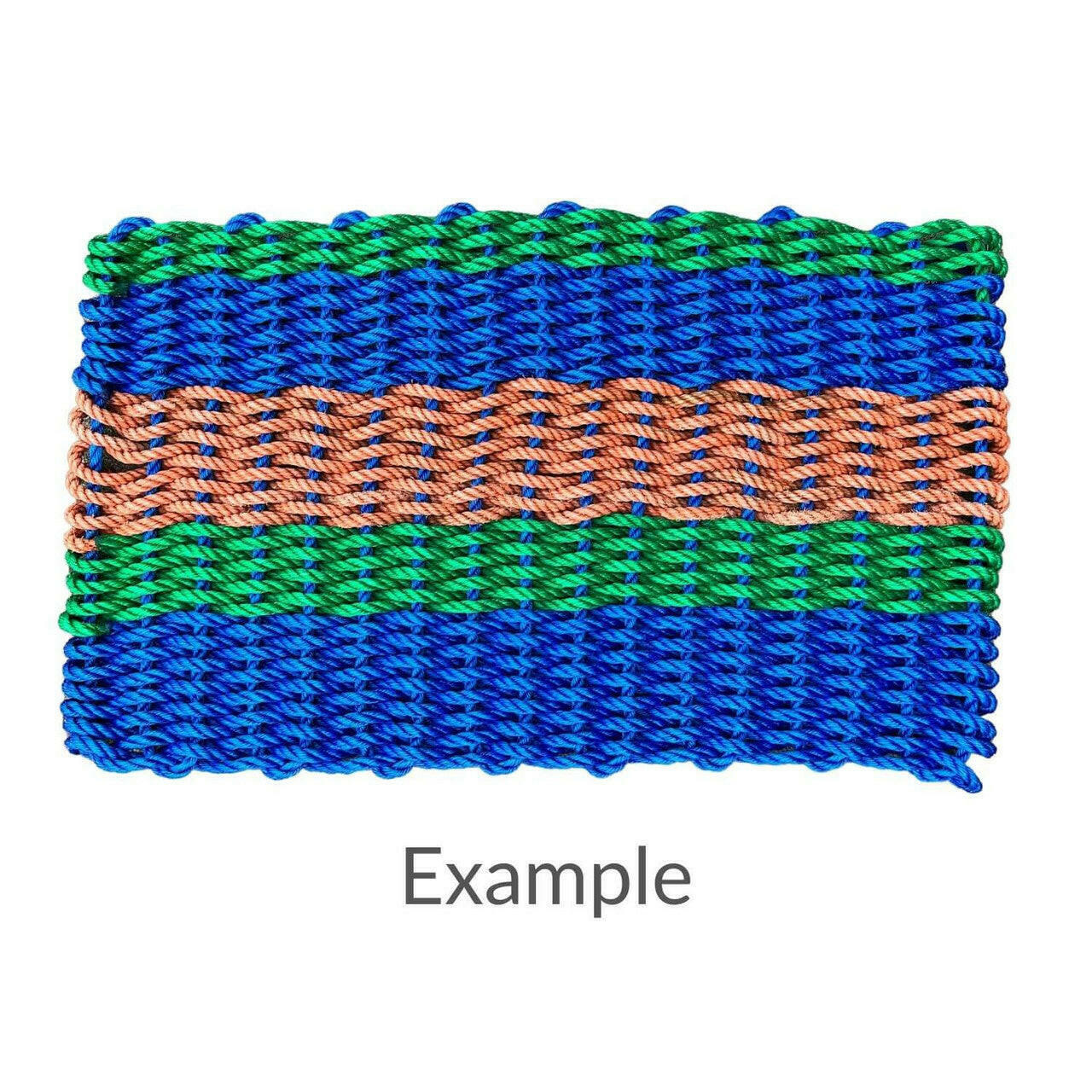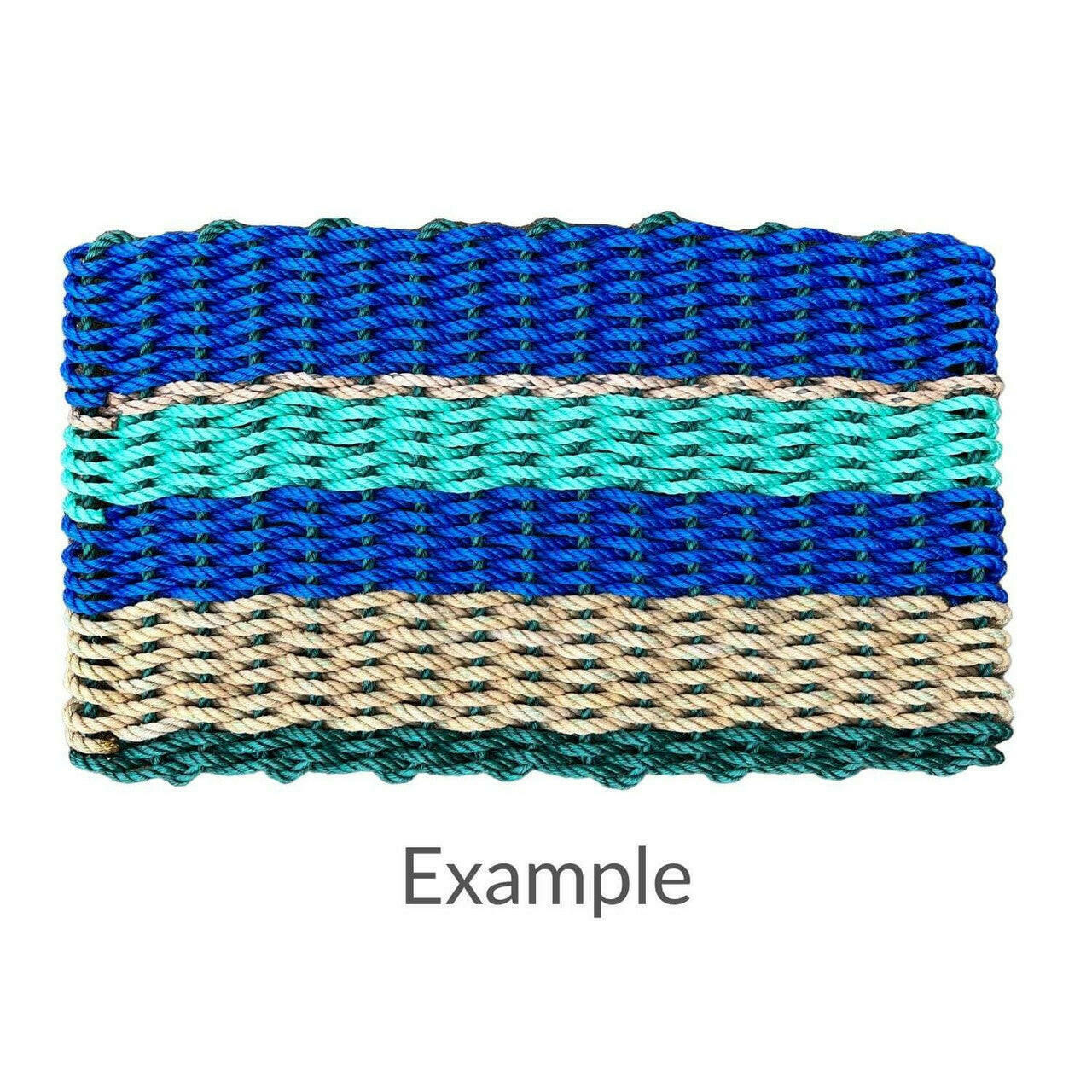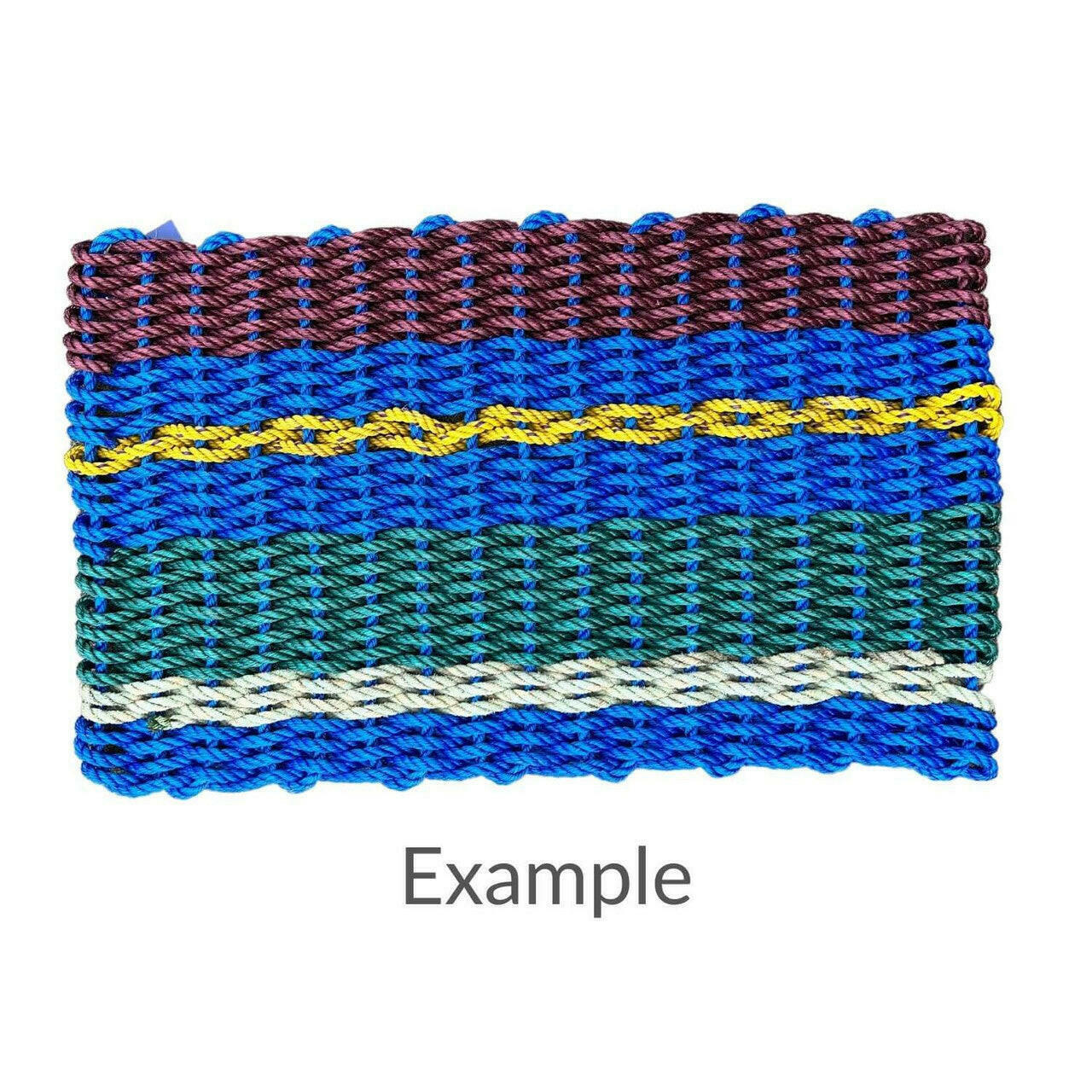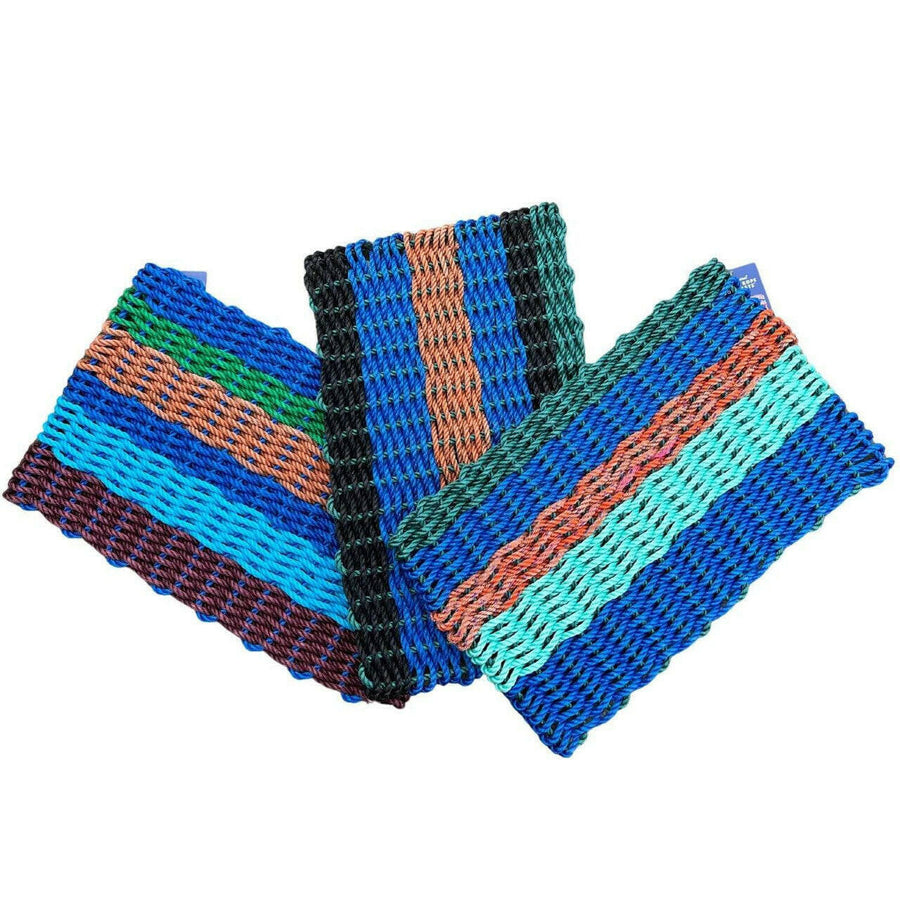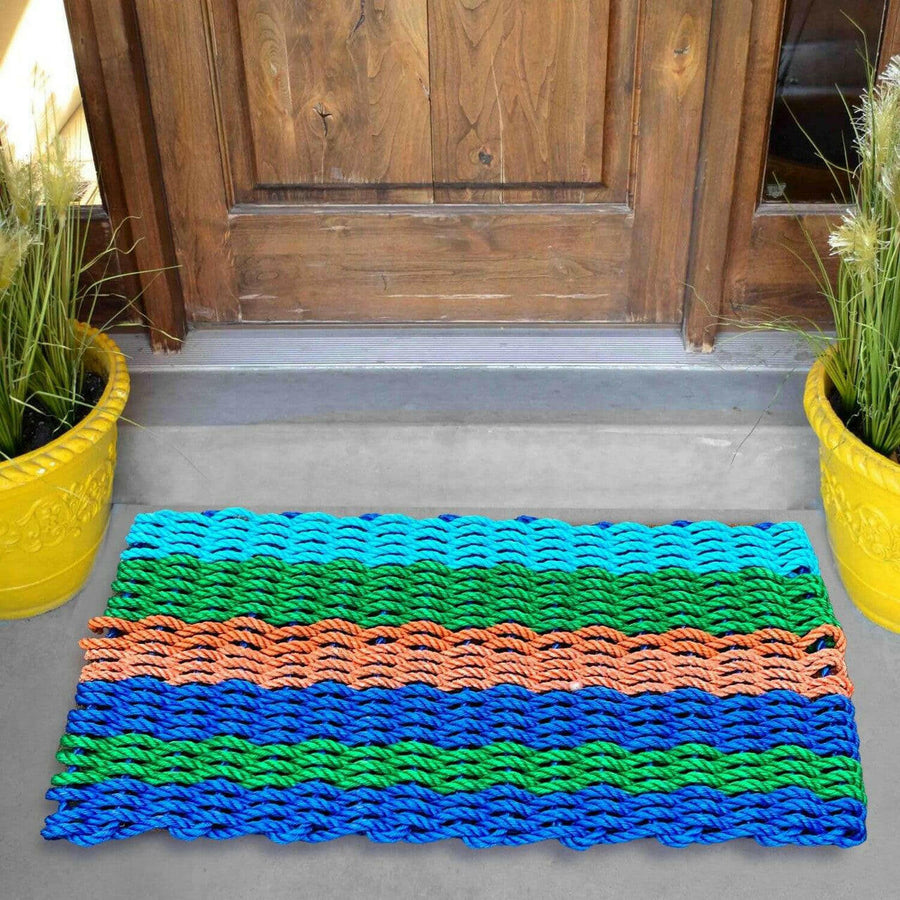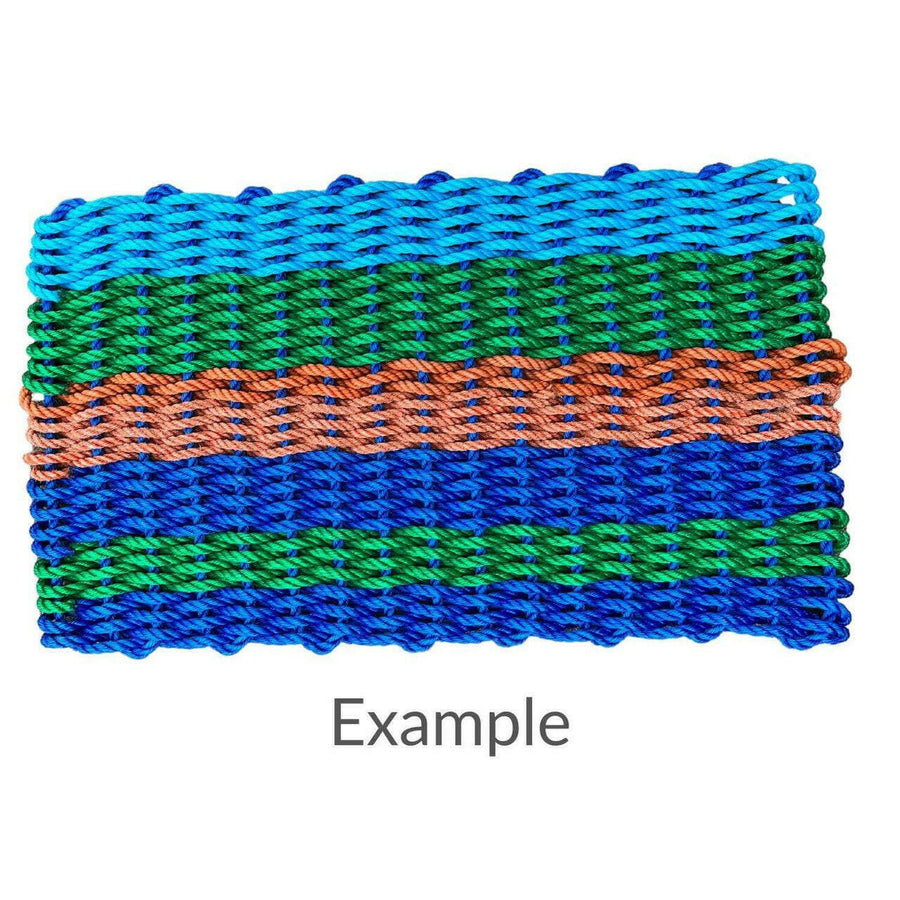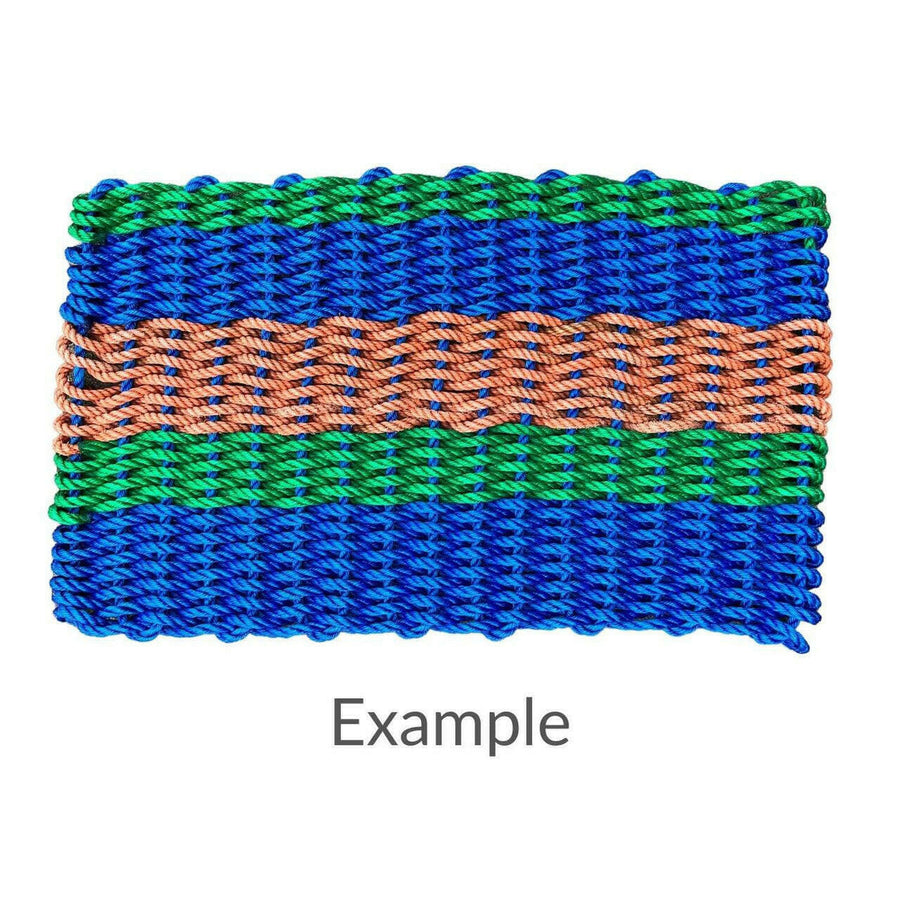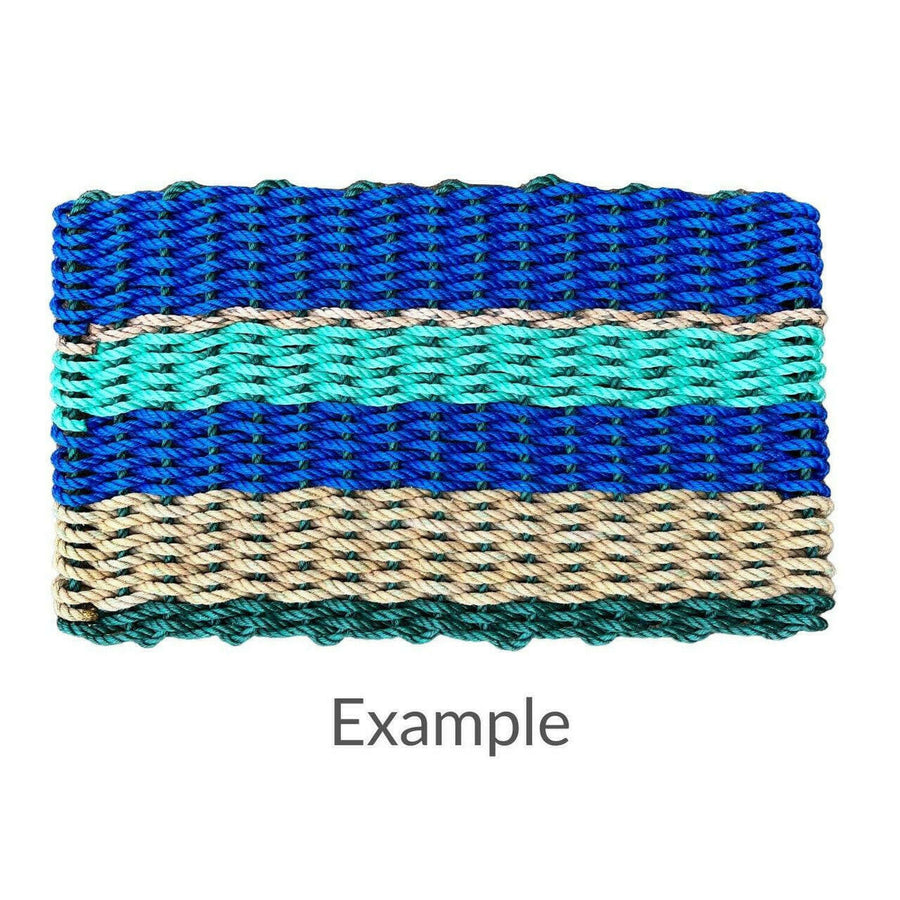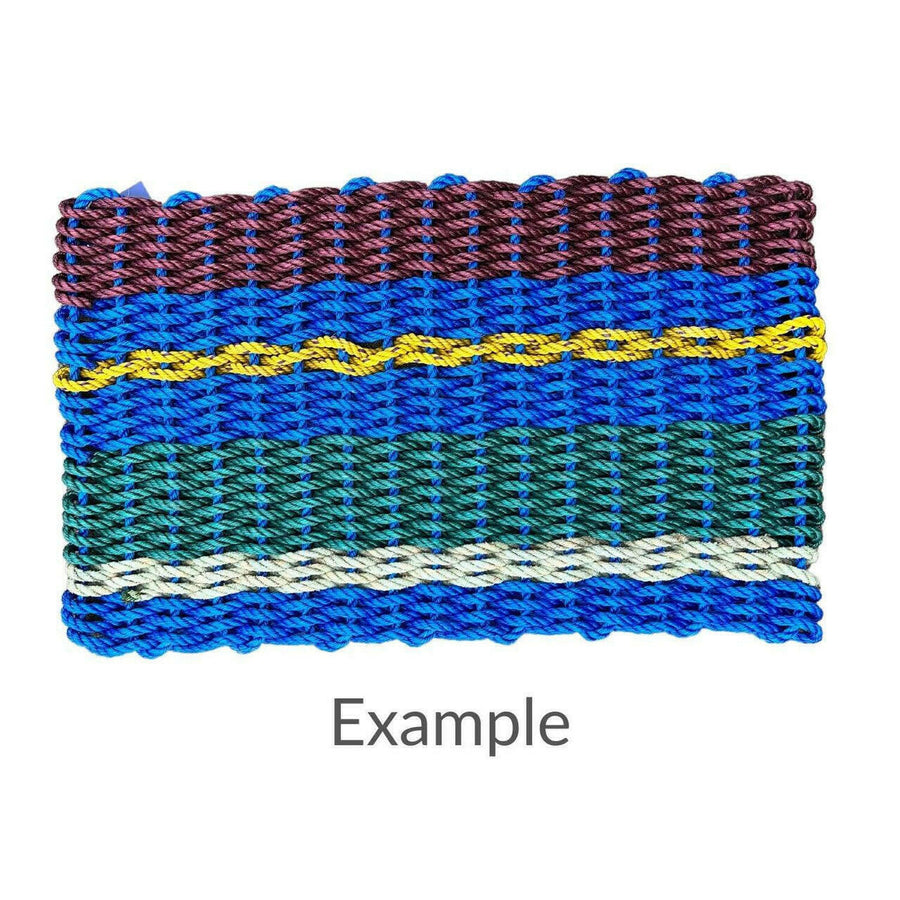 Great product
After the first mat ( 7 years old and still going strong) I was hooked and so are my adult kids. They are pretty, un-messy and super super sturdy. After a rain I just stand them up for 1/2 hour and they are good and dry.
Could not be more pleased.
True! We are so happy you and your family are pleased with your doormat - thank you so much!
Colorful Doormat that Works!
The Colors of Maine recycled mat put years of hunting for outdoor doormats that drain and last for more than a month behind me. The mat, which still looks new, has already stood up to days of rain and the dirty shoes and boots of kids, dogs, and the husband. Even the kids noticed it and were fascinated to hear the story behind it. I love this doormat!
We're so happy to hear this, Susan! Thank you so much!
It's perfect!
Love the colors and so well made!
Thank you so much for your review, Julie! :)
Perfect !
I love my new recycled lobster rope door mats! The color combinations are so perfect even though they were randomly sent to me. They are great for heavy duty mud and I'm sure the snow when it comes. They seem heavy enough that they won't blow away in the wind too! I'd love to order two more of the larger size but they are currently sold out—will you be re-stocking them any time soon? I prefer the recycled rope doormats for the sustainability factor :)
Sue, we're so grateful for your feedback and support - thank you so much! While we do not have an ETA for the large Colors of Maine Recycled Lobster Rope Doormats, we'd be happy to let you know as soon as it is available. Thanks again!
"Colors of Maine" Assorted Recycled Lobster Rope Doormats, 18x30
Thanks very much, Kathleen! :)

Previous Product

Next Product
People often buy
Total price:
$106.12
$138.95
Fast UPS Shipping
Orders Ship in 1-2 Business Days
Five Star Service
Fast turnaround on all inquiries
Easy Returns
Your Satisfaction Guaranteed
Local Maine Business
100% Woman-Owned