Latitude & Longitude GPS Coordinate + Address, Pitcher, Unbreakable Acrylic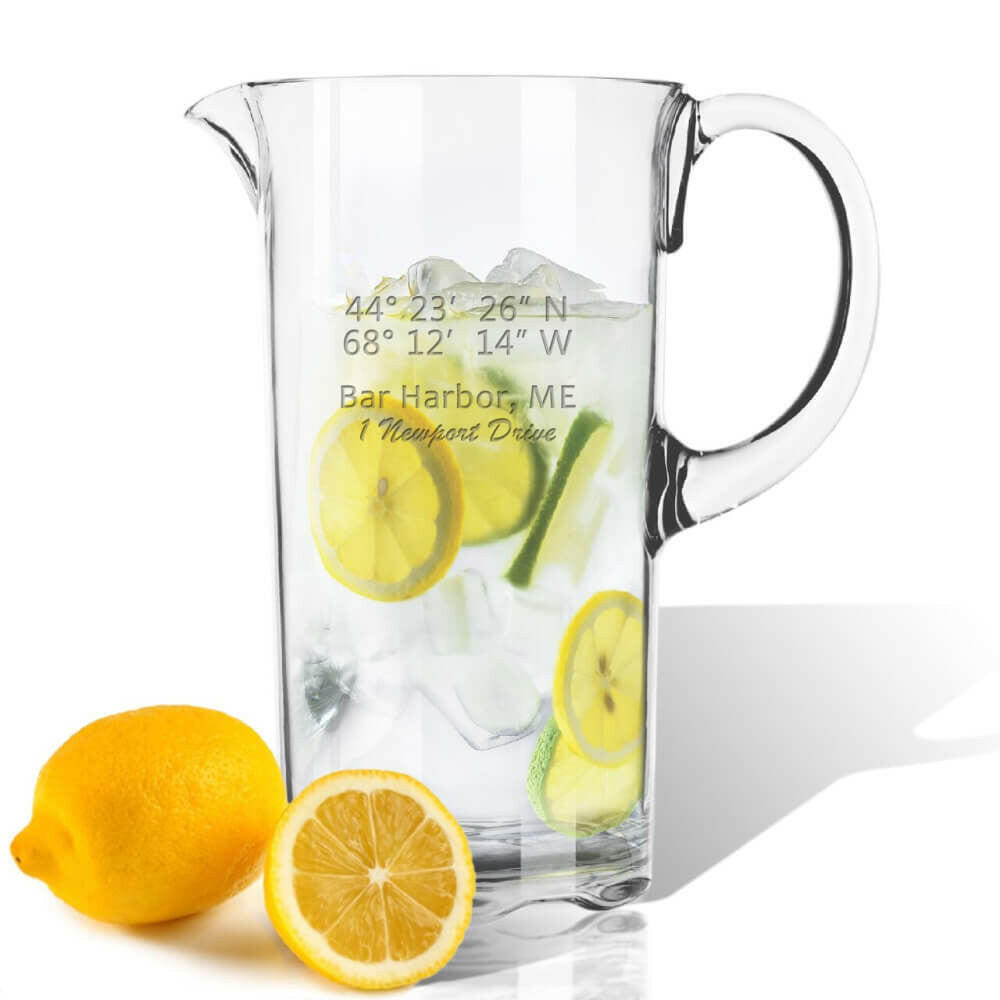 Best gift we received
Ordered it twice for recent wedding gifts and so special. We had received it as a wedding gift and have treasured it. It was a meaningful gift and every time we use the glasses we think of our wedding day and how remarkable it was.
Thank you so much for sharing your special day with us, Courtney! We're so thrilled - thanks again!
personalized acrylic pitcher
This pitcher is sturdy and the inscription was well done. I however was disappointed in the size. It says online that it holds 55 ounces which seems sufficient but the pitcher looks much smaller then I expected and 55 ounces fill it to the top without room to spare. I purchased this as a gift and it doesn't look as impressive as I wanted it to because of the size. I would have ordered a bigger personalized acrylic pitcher if one had been available on the site.
The pitcher was a gift
The pitcher was a gift for a friend and she loved it as did I. But even more than the quality of the pitcher, I have to commend the Customer Service department of NE Trading Co. There was an error on my initial order and it had to be resent. My friend was leaving for FL on 1/3 and the warehouse was closed until 1/4. Karen worked with me and made special arrangements to get the pitcher to me on 1/2. She even emailed me on New Years Day! Their level of commitment to their customers is extraordinary and reminds me of small family owned stores where the customer really does come first! I would be a return customer for this reason alone! Kudos Karen and staff!

Previous Product

Next Product
Fast UPS Shipping
Orders Ship in 1-2 Business Days
Five Star Service
Fast turnaround on all inquiries
Easy Returns
Your Satisfaction Guaranteed
Local Maine Business
100% Woman-Owned