Lobster Rope Doormat, Dark Green with Light Tan Stripe, Wicked Good Doormats
Size
Medium (18" x 30")
Large (24" x 36")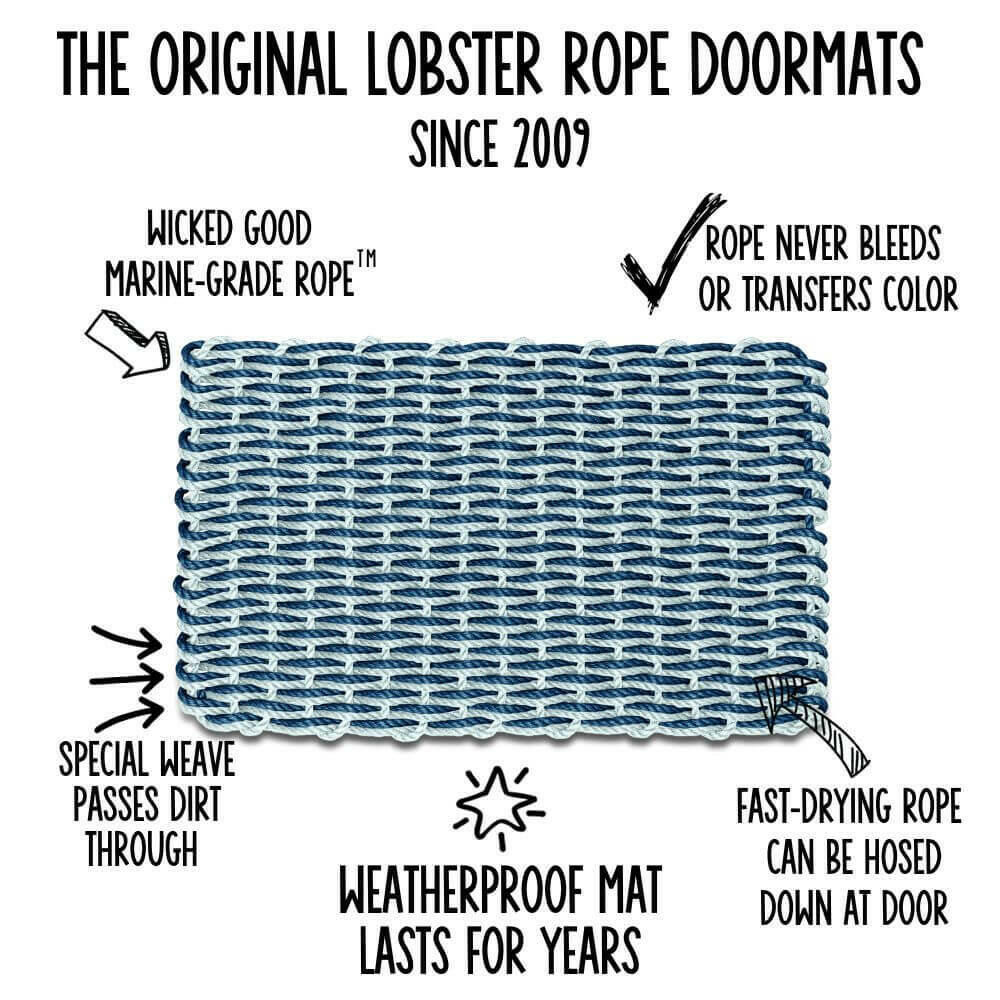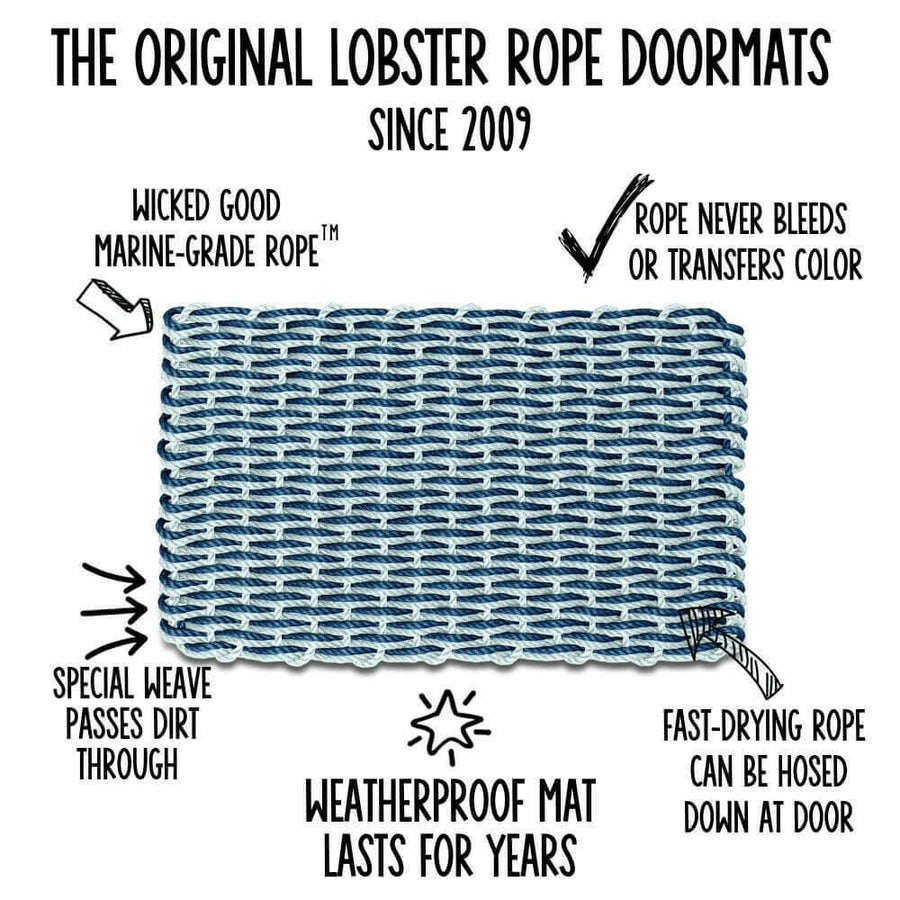 Vibrant Colors
I love these products! They don't fade, they are strong. I have 2 mats and the container holds my fall mums. Love the products and love with a company who stands behind their products.
Great mat
This mat is well made and great looking. The mat is quite thick. Make sure your door has enough clearance. I did not! Fortunately, I have more than one door that I can use the mat. This green is not dark or hunter green. As other posters have mentioned, it is a dark aqua. Still very nice, but not dark green.
Thank you so much for letting us know, Debra! Your feedback is very important to us - if you have any questions or concerns, please feel free to reach out and we'd be happy to take care of it. Thanks!
Thank you so much! So happy you like it!
Doormats need support
Love these but need something under them to keep from slipping on deck.
Hi Renee, thank you for letting us know - we're happy you love your doormats. These are advertised for non-skid surfaces only. We sell non-skid rug pads with a strong grip to keep your mat in place, at a steep discount from regular retail for anyone who needs one. Please feel free to reach out to hello@netradingco.com if you need further assistance and we're always here to help. Thank you.
Beautiful and functional
I love my dark green with tan stripe mat. The green has a hint of blue in it, which is one of my favorite colors. I live in Kansas where the winds can blow a lot of things around, including my last mat. This mat is heavier and has not been budged. It's woven design also allows water to flow through the web and away. Even in the midst of a heavy rainfall, I don't step into a bunch of water getting into the house. I love this mat!
Jori, we're so thrilled to hear this - thanks so much! It's what Wicked Good outdoor mats are truly for! Thank you, again, for your trust and support!

Previous Product

Next Product
People often buy
Total price:
$109.61
$128.95
Wicked Good Doormats are outdoor mats engineered to last for years
The World's Best Outdoor Door Mat
What makes them Wicked Good?
Outdoor door mats engineered to last for years.
What makes them Wicked Good?
The World's Best Outdoor Mat
Product Demonstration
Outdoor Door Mats That Last For Years
Your Questions Answered
Learn More About Wicked Good Doormats
WICKED GOOD LOBSTER ROPE DOORMATS FAQs
WICKED GOOD LOBSTER ROPE DOORMATS FAQs
Fast UPS Shipping
Orders Ship in 1-2 Business Days
Five Star Service
Fast turnaround on all inquiries
Easy Returns
Your Satisfaction Guaranteed
Local Maine Business
100% Woman-Owned