The Original Lobster Rope Doormat Since 2009
You've just found the World's Best Outdoor Mat!
Engineered to last for YEARS!

Weather-Resistant Outdoor Mats

Fast-Drying, Resists Mildew & Mold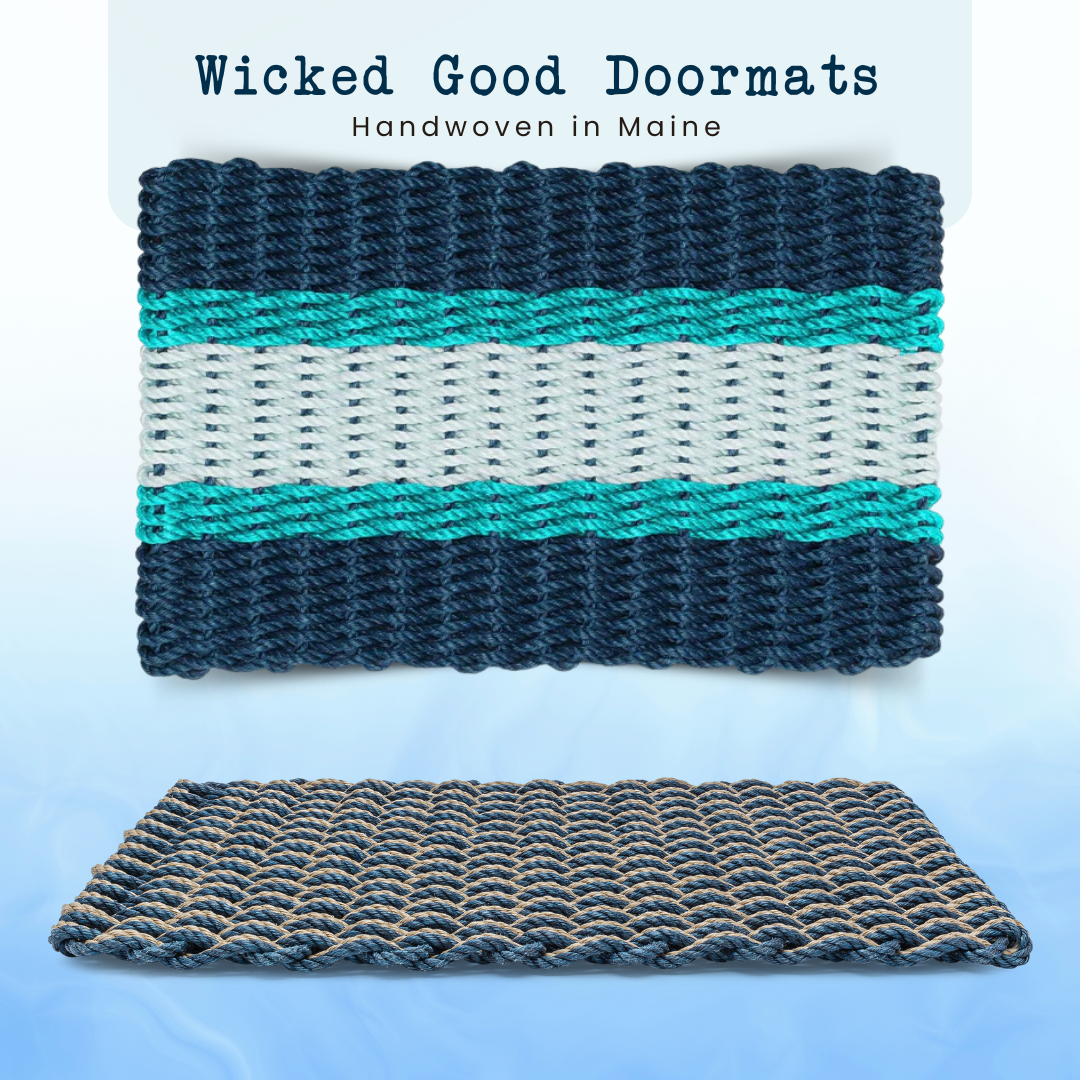 Featuring unbeatable quality and gorgeous long-lasting color, Wicked Good Doormats are the #1 selling lobster rope doormat online since 2009. Handwoven in Maine from our own Wicked Good rope, they're engineered to last for years in all weather.
Available in over 80 color choices to match any decor.
Our exclusive rope never bleeds or transfers color
Up to 6xs more added UV protectant than industry standard
Over 2,000 5 star reviews and counting.
What Our Customers Are Saying
Frequently Asked Questions
Have questions? We're here to help
Why does it cost less to buy a Lobster Rope Doormat?
How long do your outdoor door mats last?
Why does your rope doormat last so long?
Should I be concerned about mold and mildew on my outdoor door mat?
How do I clean my outdoor doormat?
Do your rope mats bleed or transfer color?
How fast do Lobster Rope Doormats ship?
Do your rope doormats have added UV protection?
Is there a warranty on Wicked Good Doormats?
Can I return my Lobster Rope Doormat?
Our goal is to provide you with unparalleled value and support. As a family-owned business in Kennebunk, Maine we are committed to making you feel good about every purchase you make from Wicked Good Doormats.
Fast UPS Shipping
Orders Ship in 1-2 Business Days
Five Star Service
Fast turnaround on all inquiries
Easy Returns
Your Satisfaction Guaranteed
Local Maine Business
100% Woman-Owned