"Colors of Maine" Assorted Recycled Lobster Rope Doormat, 21x33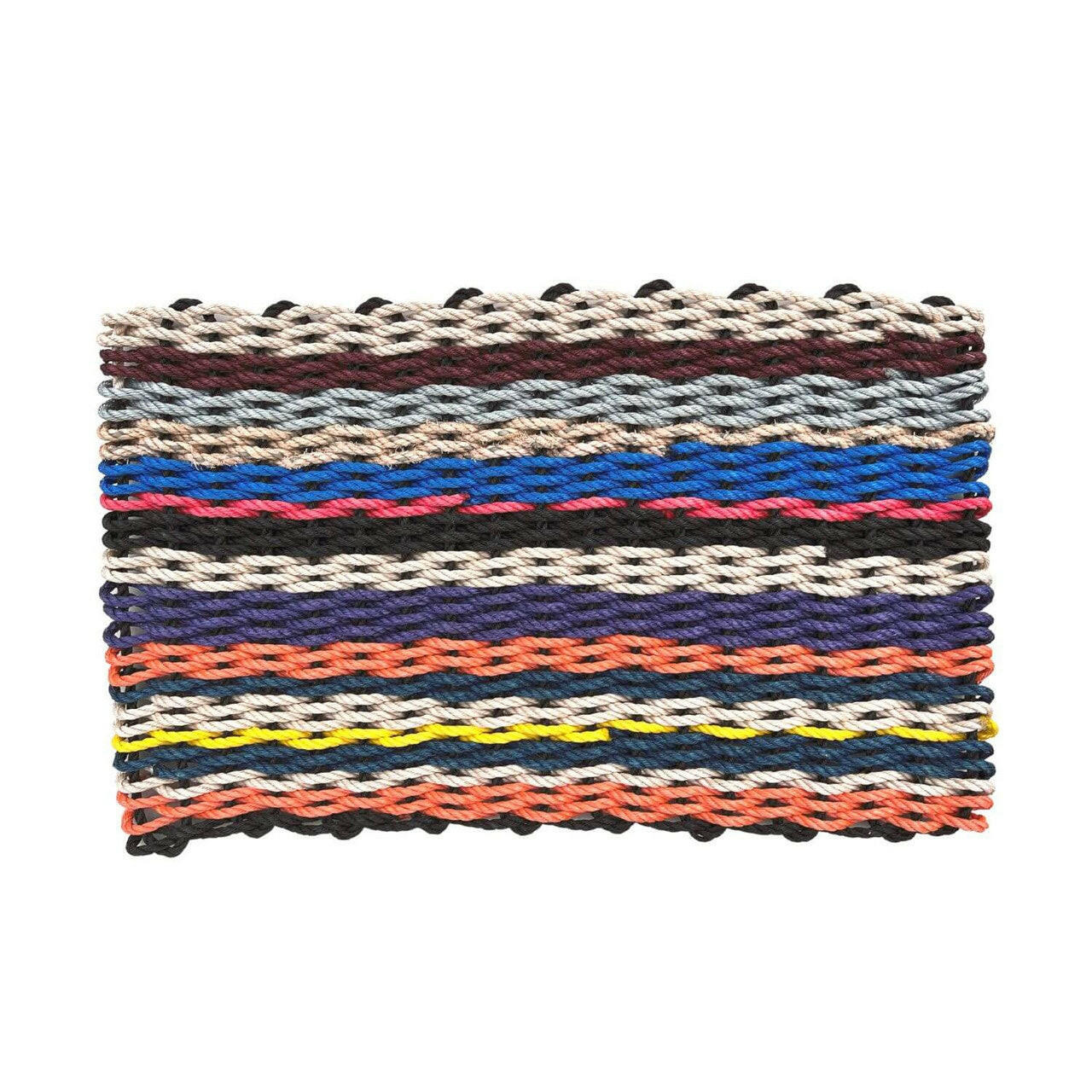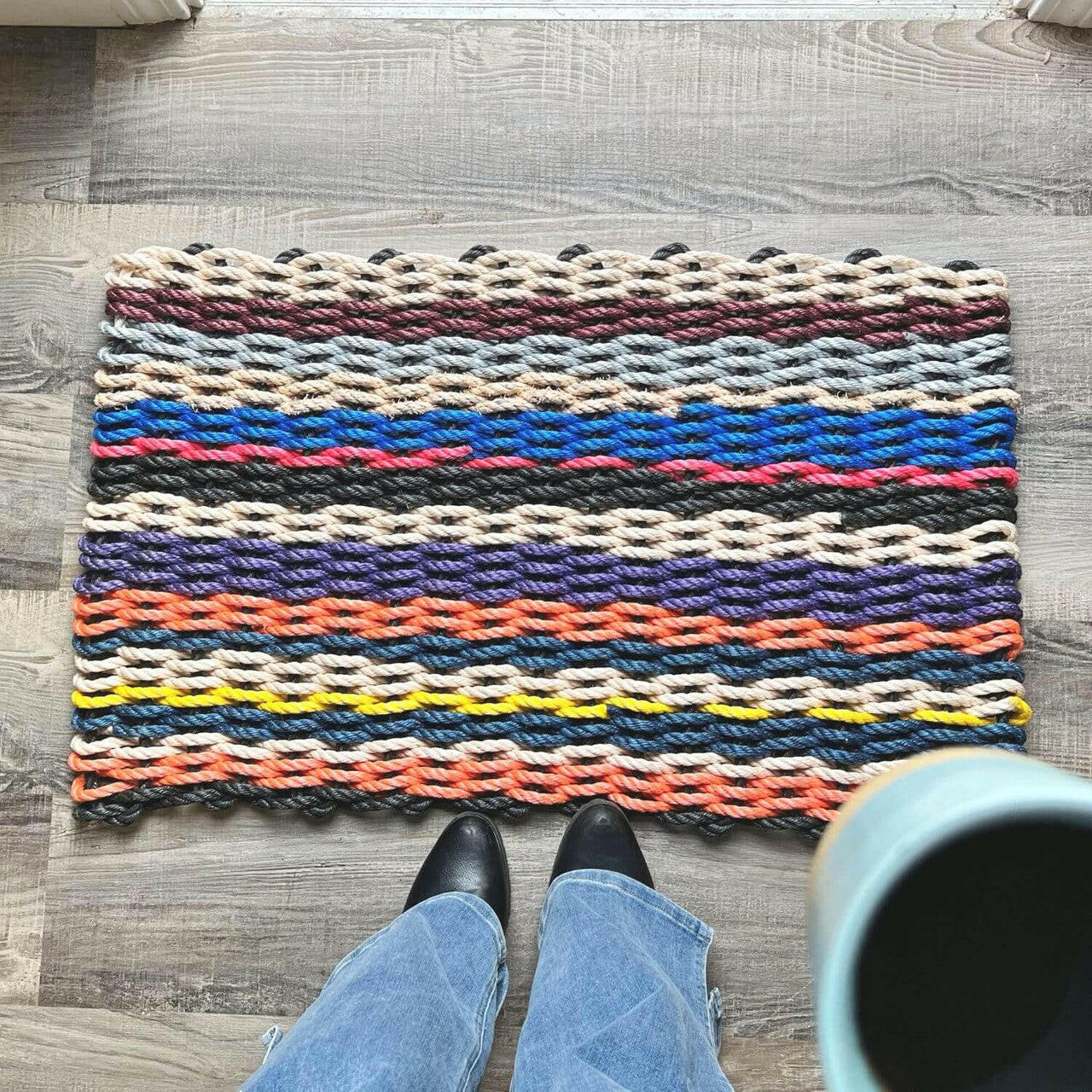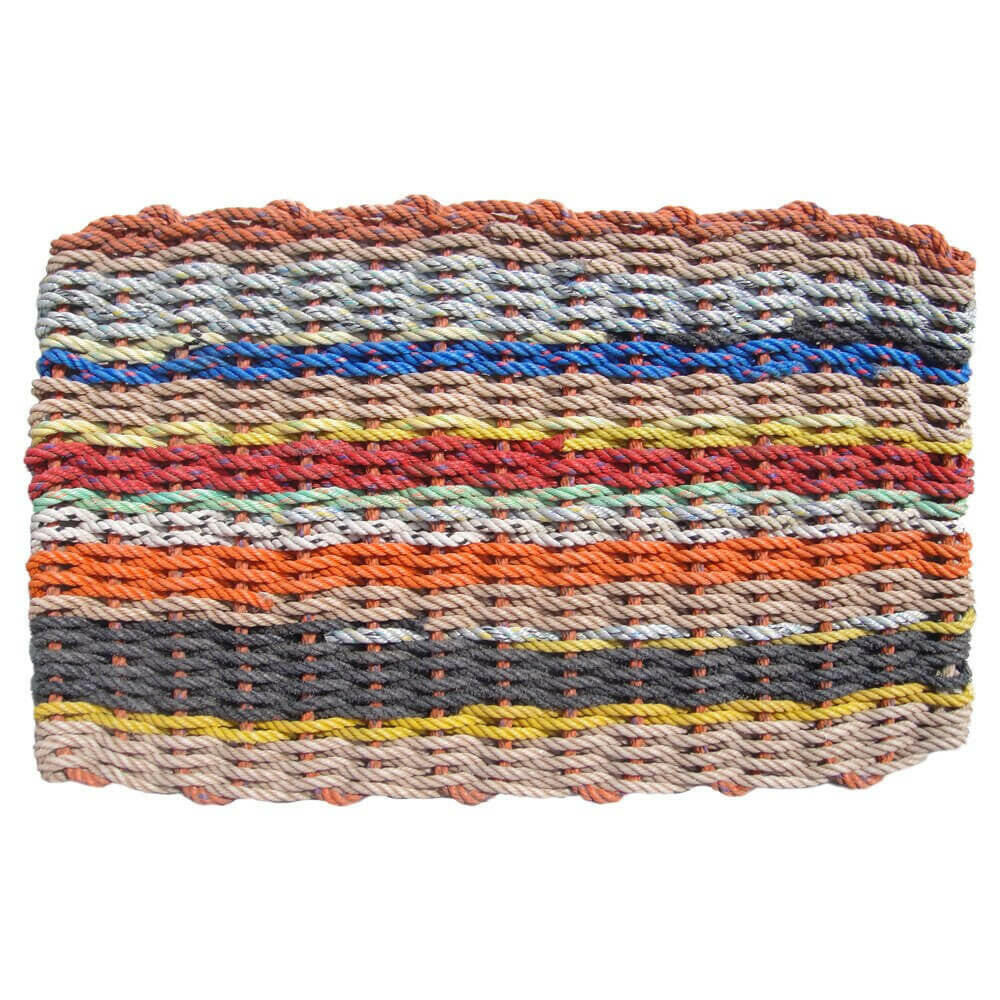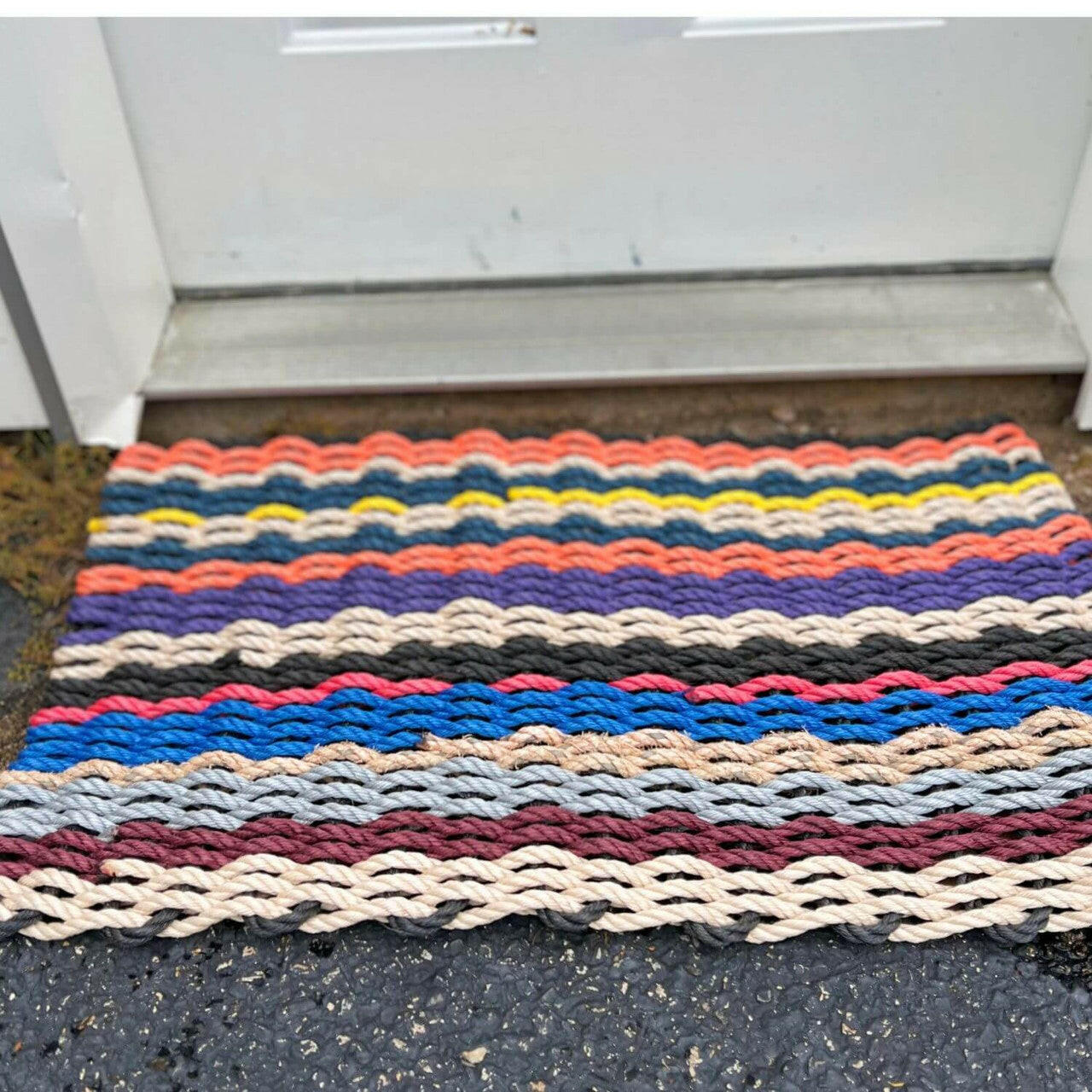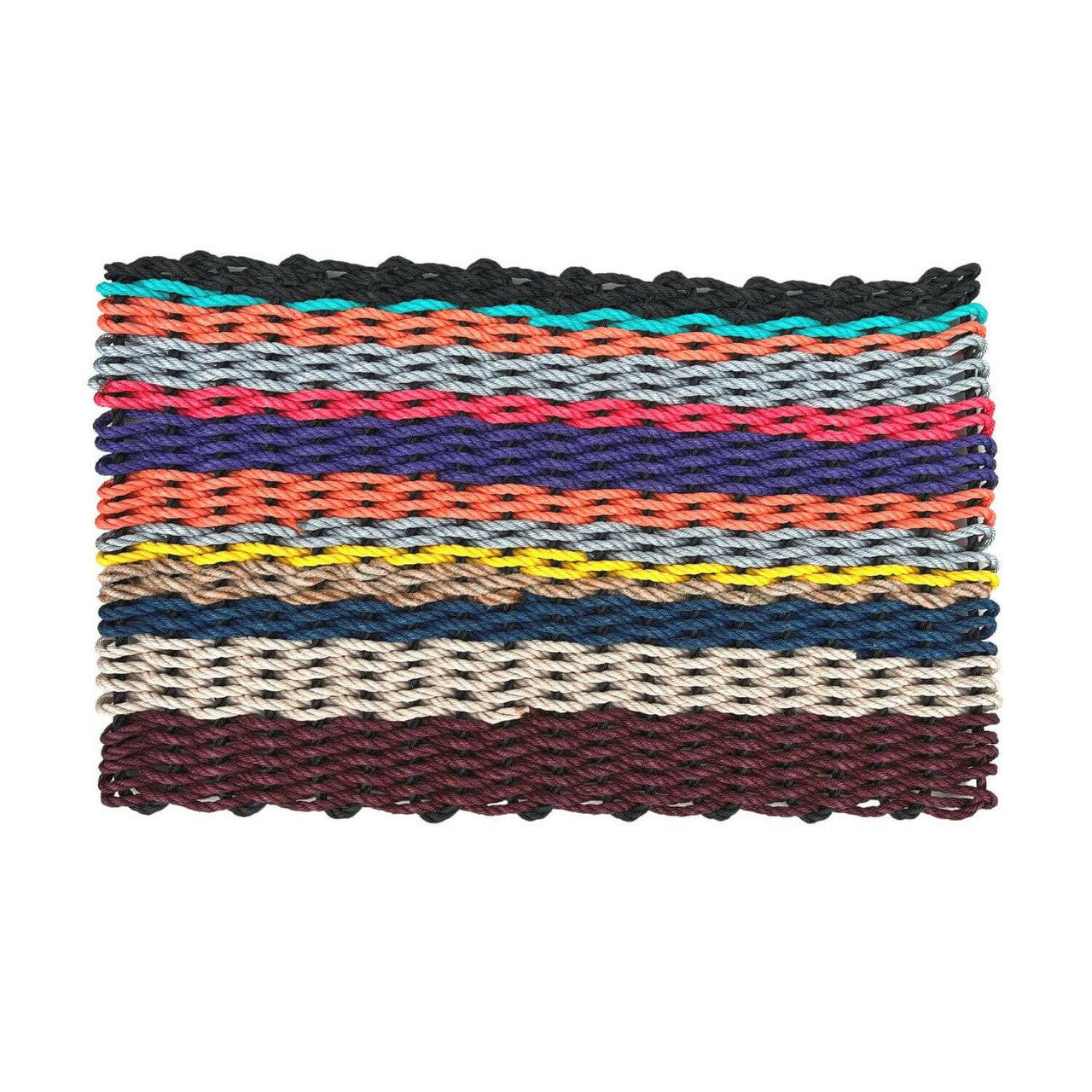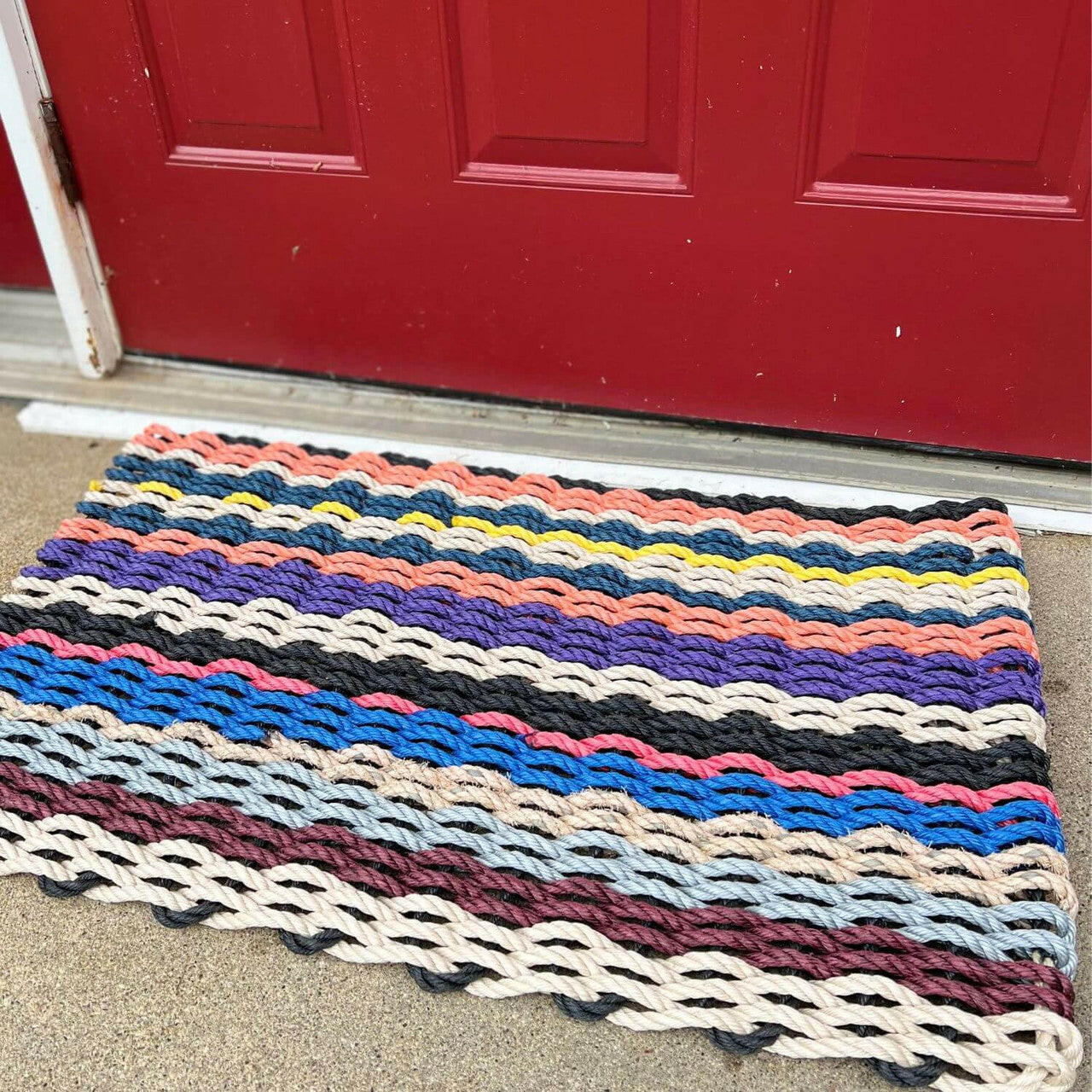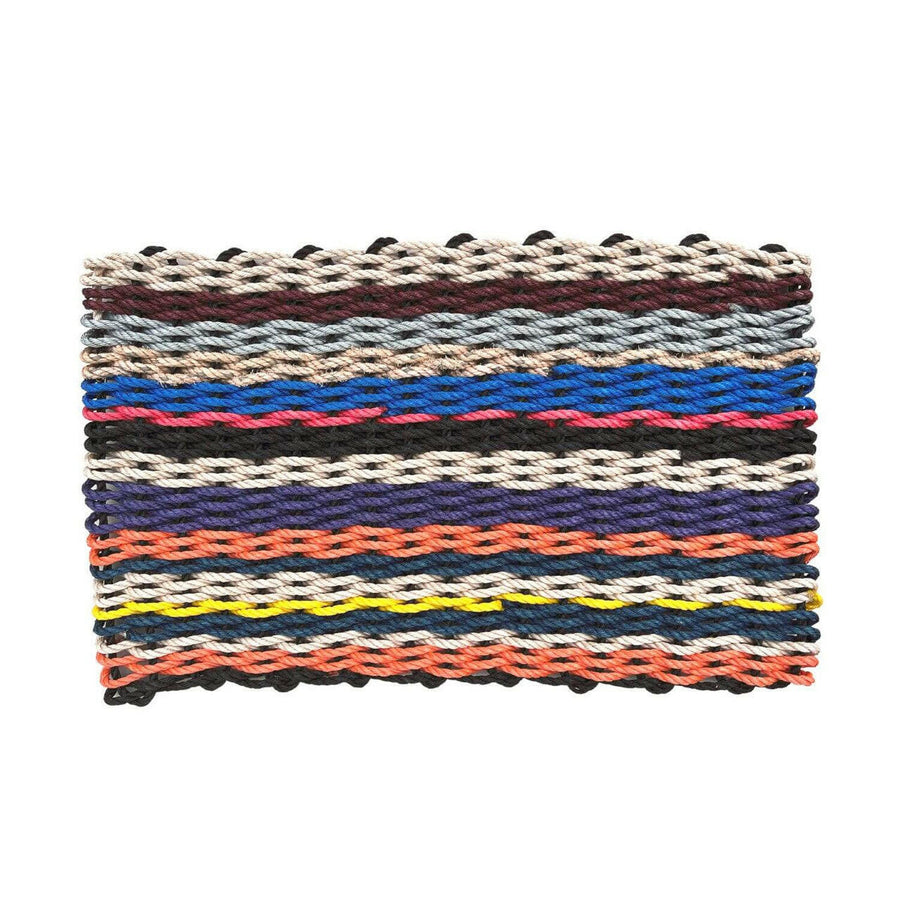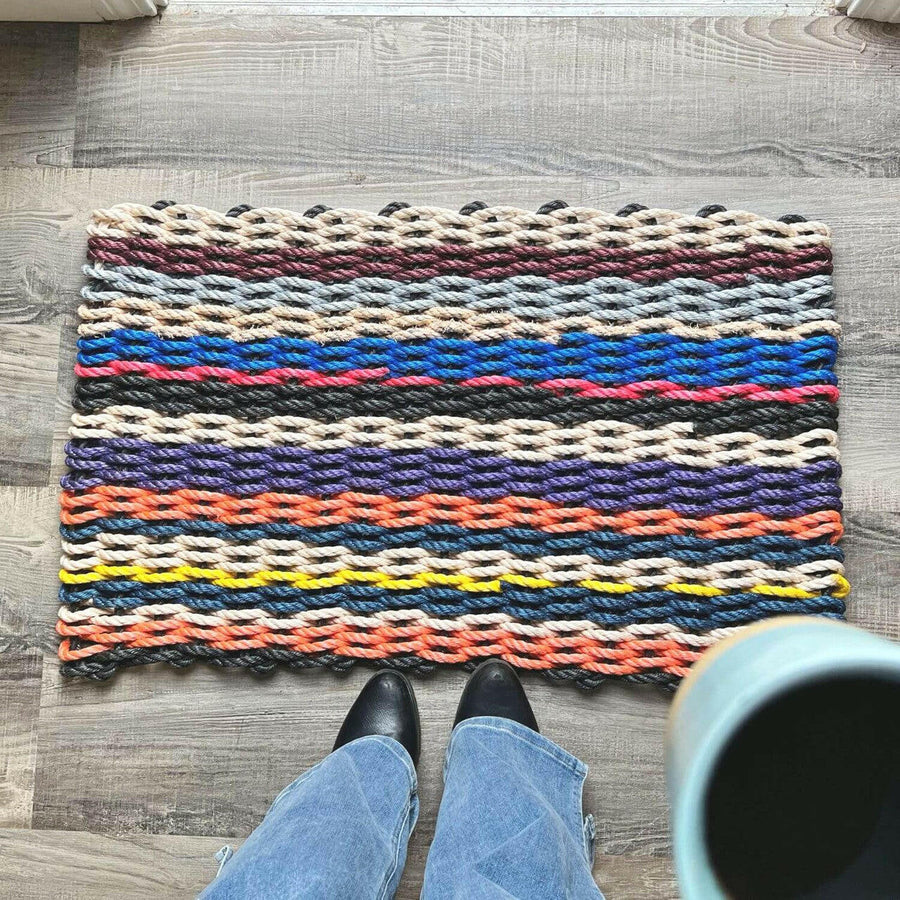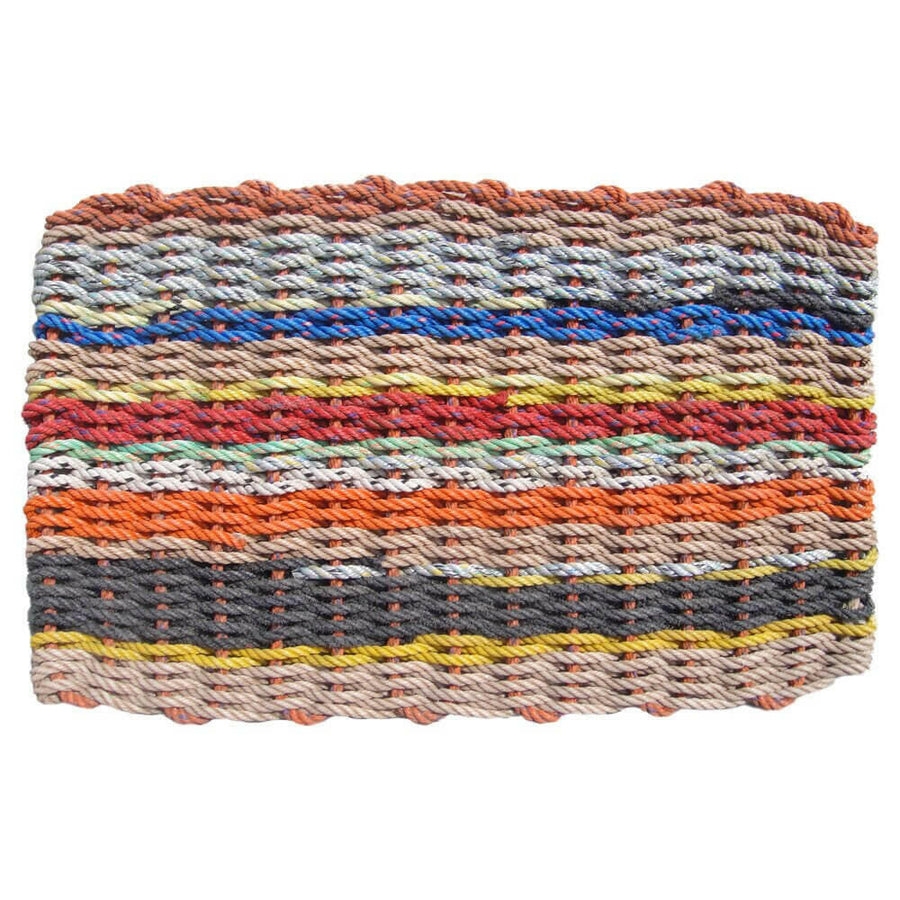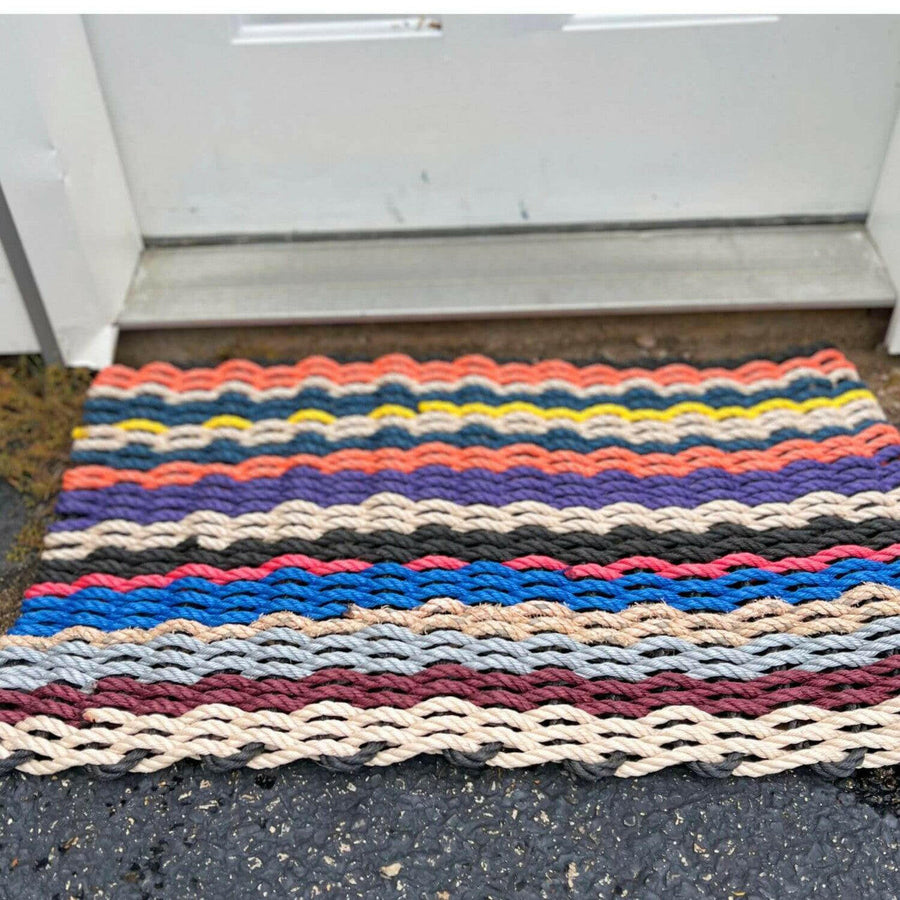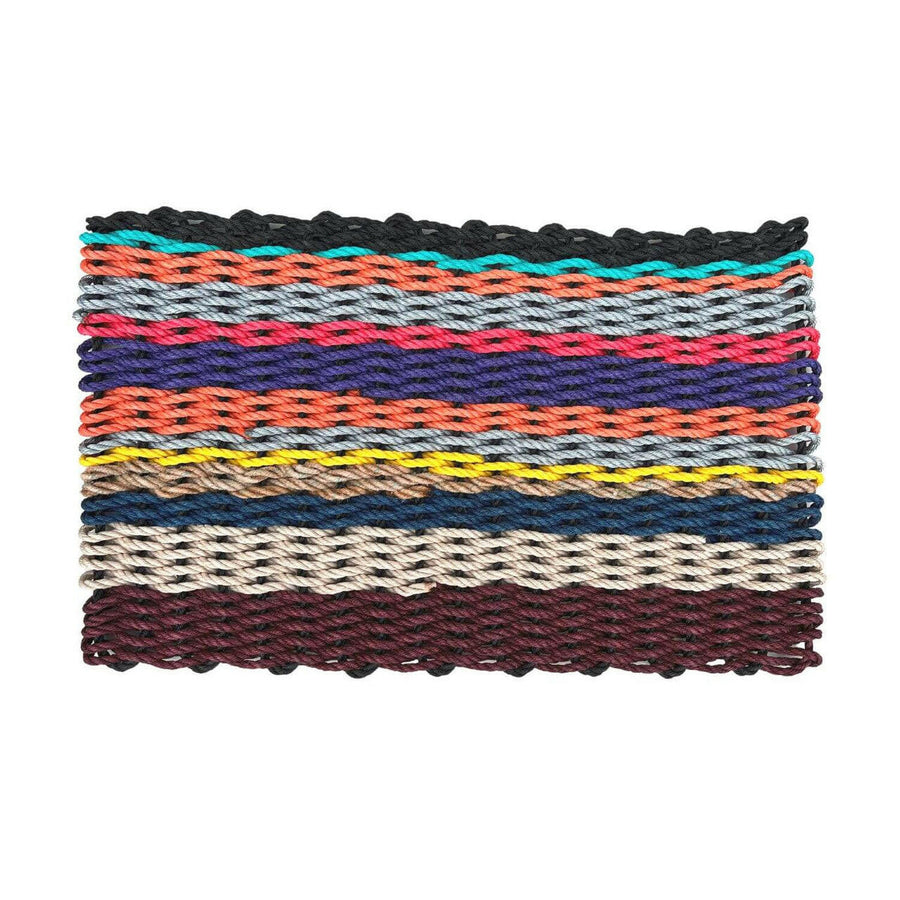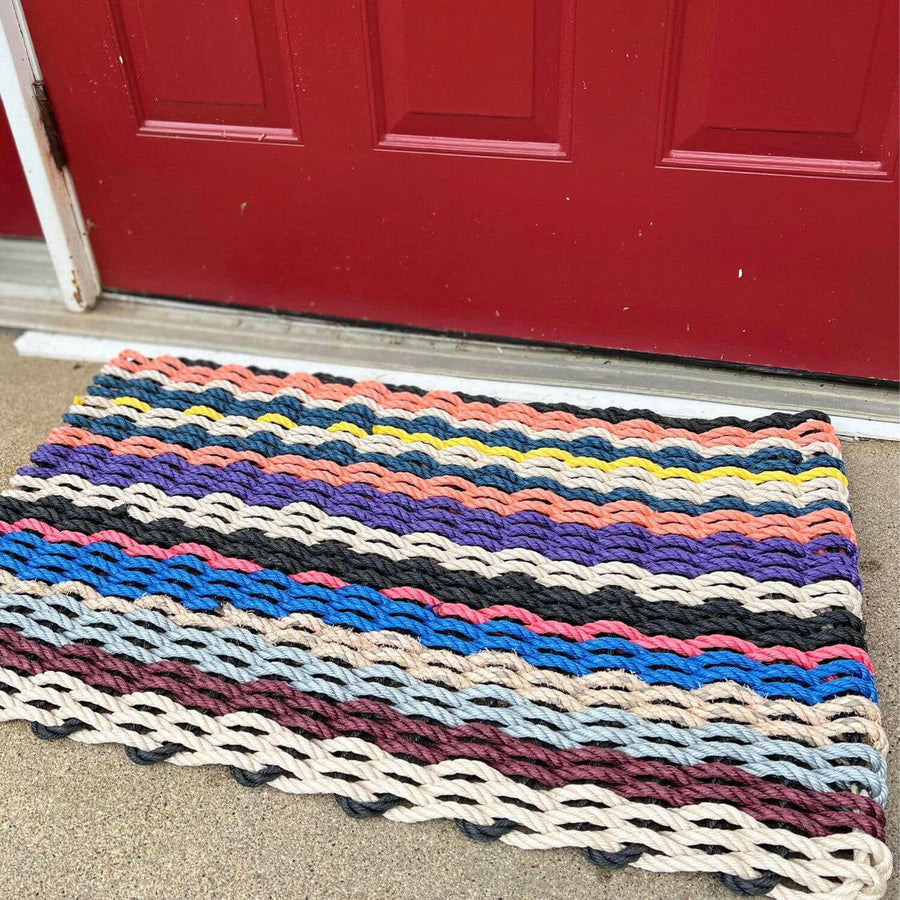 Amazing mat!
This mat is stunning! The colors are bright and cheery and the quality is top notch. I've wanted a recycled lobster rope mat for a long time and I'm so happy to finally get one! Even the dog and cat enjoy resting on this mat. Love it!!
We are super happy that you love it, Lauren! Thank you so much! Happy Easter!
Lobster Rope Mats
My news mats are beautiful, and arrived in a timely manner. Great quality, bright, and functional.
Thank you so much, Janemari! We're very thrilled to read your review!
Where the NE and SW meet!
What a difference a mat makes! I received my "Colors of Maine" mat the other day, and my entryway looks quite inviting now. The colors are lovely. Dont hesitate to order this style. There's enough of a variety in colors inter-twined that you will love it no matter what you get. Not any one color is overwhelmingly dominant. Thickness is better than I expected as well as the sturdiness of the mat. I think this mat will probably outlive me.. LOL! Vibrant colors.. not faded. I was not sure if the size would be big enough, but as it turns out, it was perfect! 21x33. I have a standard single door, in a protected alcove (of sorts) . I live on the SW Florida Coast, so we also have "lobster/crab" pots, using the same "rope".. so my NE mat is right at home here in the SW.
Grace, you made our day! Thank you so much for letting us know! We're so happy that you're pleased with it!
Lobster mat
We love the lobster rope door mat. Wish there were more colors!
Thank you, Patrice! We have been adding new colors about weekly now so stay tuned... :-)
Recycled lobster rope doormat
Beautiful and it really works!! Catches the dirt, salt and other debris on our feet and keeps it from coming in on our floors. Have to get one for our back door now! Love that was made in Maine- great memories from vacation there.
Thank you so much! It makes our day that you are so happy with your new Lobster Rope Doormat!
Fast UPS Shipping
Orders Ship in 1-2 Business Days
Five Star Service
Fast turnaround on all inquiries
Easy Returns
Your Satisfaction Guaranteed
Local Maine Business
100% Woman-Owned