Latitude & Longitude Glasses, Double Old Fashioned, Set of 6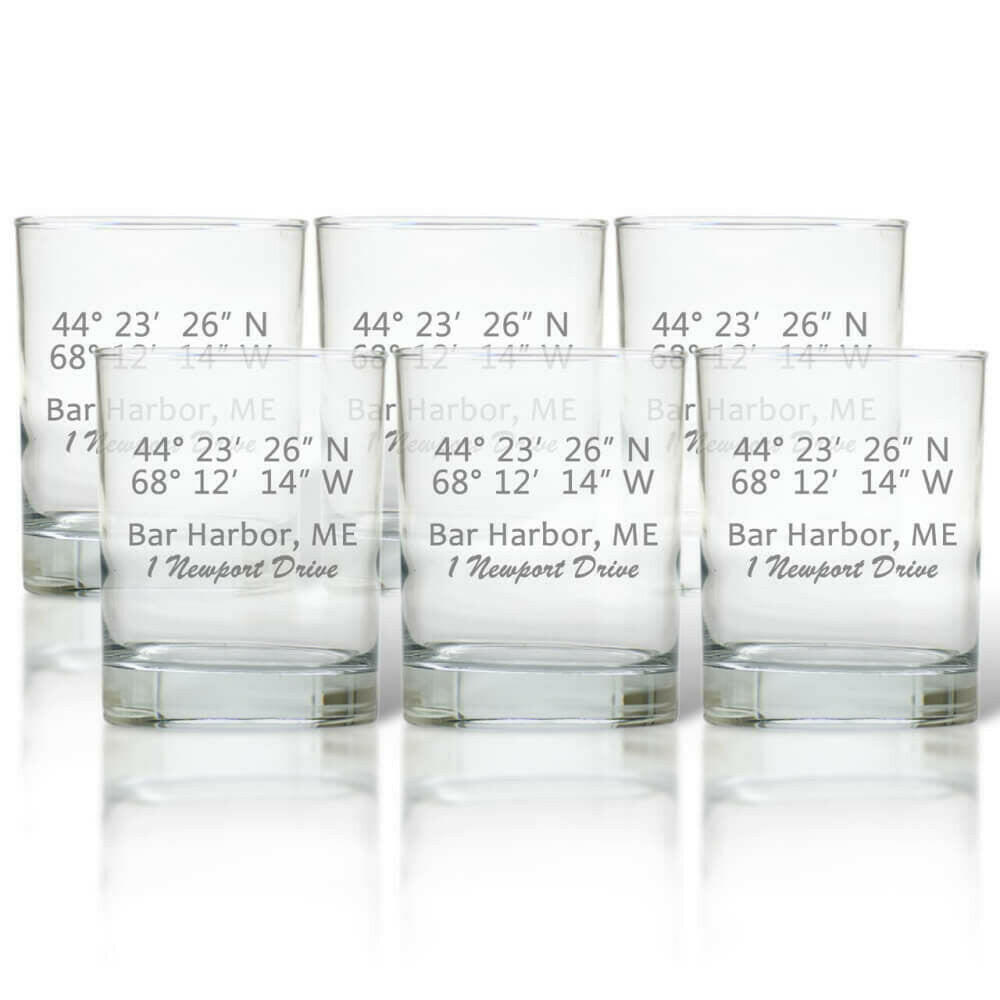 Personalized Barware
Great gift for friends with cabins in the Maine woods that are tired of drinking their cocktails from jelly jars.
Thank you so much for the trust and support, Ralph!
Excellent, timely. As expected.
Excellent, timely. As expected.
Thank you so much, Christine! Wishing you a Happy New Year!
A great hostess gift!
I gifted these to friends who hosted us in Maine for a long weekend. They loved them - unique and personal! They also loved that they came from a company based in New England. :)
:-) thank you so much, Julia!!
Perfect
I ordered personalized wine glasses that arrived in perfect condition exactly as I requested. Very fast shipping with owners communicating about status along the way. Love the New England Trading Company!!
Skipper, thanks so much for taking the time to share this! We are so happy you are happy with the personalized glasses. Thanks again!
Top notch customer service!
The glasses I ordered turned out just as I had hoped. The Trading Co staff answered all of my questions. My order arrived sooner than expected. Definitely a five-star experience.
We are so, so pleased they turned out just as you hoped! Thank you so much for letting us know, Tim!

Previous Product

Next Product
Fast UPS Shipping
Orders Ship in 1-2 Business Days
Five Star Service
Fast turnaround on all inquiries
Easy Returns
Your Satisfaction Guaranteed
Local Maine Business
100% Woman-Owned