Latitude & Longitude Glasses, Stemless Wine, Set of 4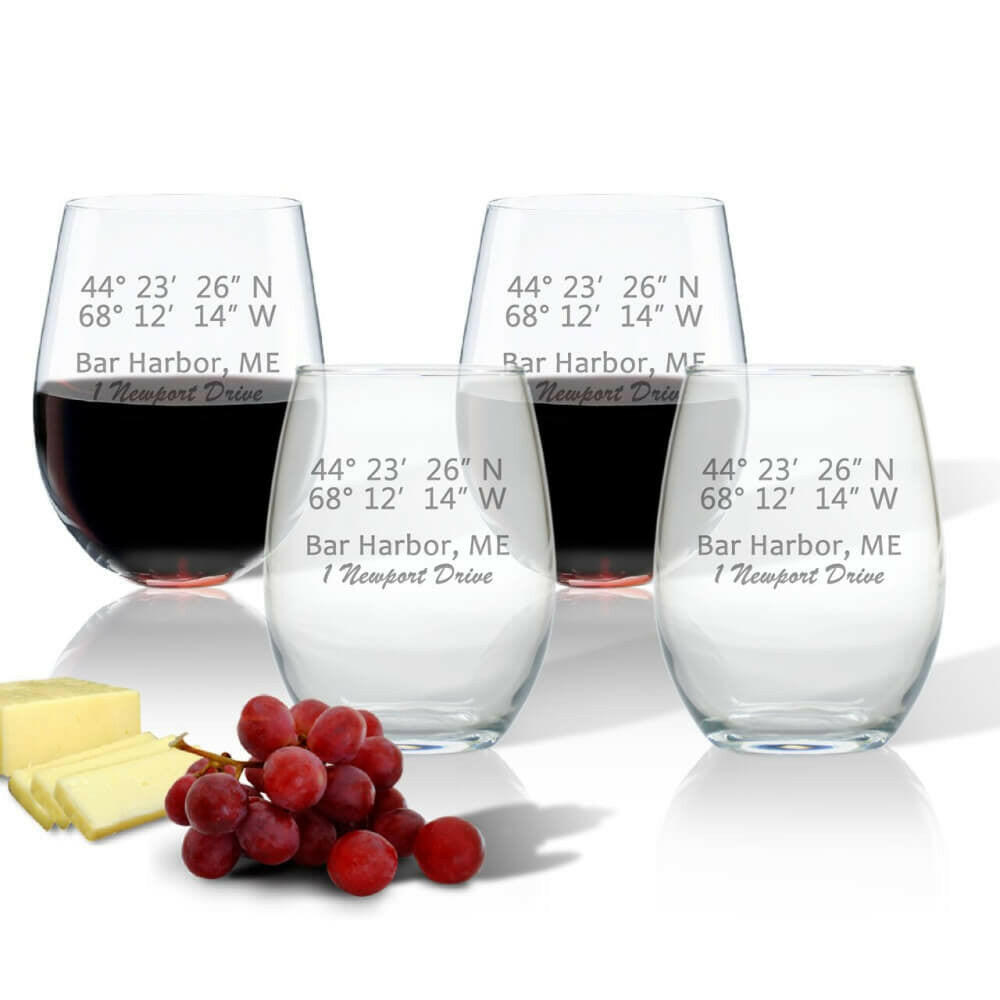 Awesome customer service and products
I love this company and their customer service in a time when it is non existent is refreshing. I have recently found them online and purchased gifts for family and friends..who absolutely loved my choices and your products. You are my go to shop for now on..your personal service and patience when I did mess up my order was above and beyond..thank you Paige. I so appreciated my emails being responded to immediately.
Also to find gifts for loved ones who have everything..well was awesome to find such special pieces that they were truly overjoyed to receive. Thank you!
Marianne, thank you so much for your kind words, and for your trust and support! We are always here for you!
Great customer service
Giving a 5 star for incredible customer service. The wrong item was sent. Problem addressed and correct item sent. Love my glasses.
Thank you, Wendy!! So happy you love them! I would have thanked you sooner but we just relocated our warehouse to Kennebunk. I like to read and respond to all review personally. Thank you so much, again! - Karen
All arrived well packed and
All arrived well packed and the glasses look terrific
So glad you are happy with them! Thank you, Phil!
Nice glasses
Perfect wine glasses for a waterfront home.
Very nice product and excellent
Very nice product and excellent customer service
Thank you so much, Susan!!

Previous Product

Next Product
Fast UPS Shipping
Orders Ship in 1-2 Business Days
Five Star Service
Fast turnaround on all inquiries
Easy Returns
Your Satisfaction Guaranteed
Local Maine Business
100% Woman-Owned