Latitude & Longitude GPS Coordinate + Address, Stemless Wine Glasses, Unbreakable Acrylic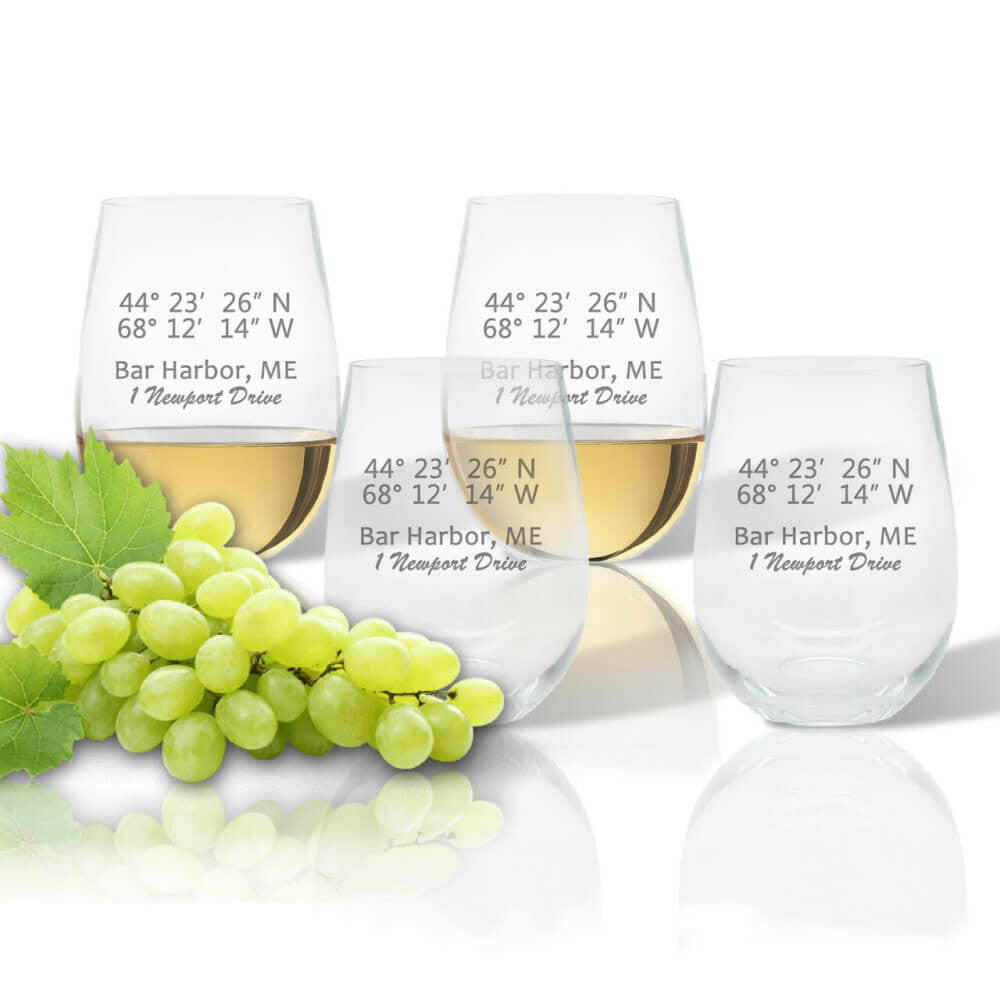 Latitude/Longitude wine glasses
I asked for only the Latitude & Longitude, no addresses or cities. My request was followed and the glasses are perfect. One set for home, one for the cabin!
Thank you so much, Linda! Your satisfaction is extremely important to us! Cheers!
Excellent
Wonderful family-owned company!
Thanks so much, Meg! It is our pleasure to serve you!
Check your delivery
One arrived broken. We are working on replacing it.
Thank you, Pam. Rest assured we will resolve this ASAP. We guarantee the quality of all our products and ensure they arrive safely or are replaced. Thanks!
Cheers to latitude and Longitude
They are great. Very well made great quality. Order came very fast
Top Value - Good Price
Just like advertised and quick delivery. We're glad we found you.
We are so glad too! Thank you for taking a chance on us.

Previous Product

Next Product
Fast UPS Shipping
Orders Ship in 1-2 Business Days
Five Star Service
Fast turnaround on all inquiries
Easy Returns
Your Satisfaction Guaranteed
Local Maine Business
100% Woman-Owned