Spacer Cordage for Nautical Signal Flags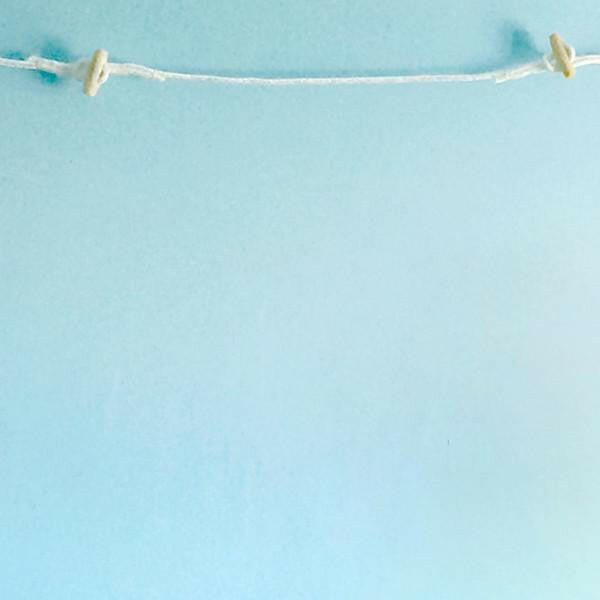 Signal Flags
They are just as I hoped. Well made. Rich colors. Toggle connectors perfect.
Spacer Cordage for Nautical Signs-- Makes it easy!
I really liked the simplicity of using the spacer cordage in that I could create different combination of signal flags very quickly as it was all based on the same spacing -- be they signal flag or space between words, or even to fill in on either end of the signal message to hang it easily. My husband loved seeing his Amateur radio call sign displayed in signal flags for Fathers Day.
I cannot wait till we can challenge some of the youngsters to decipher other combinations as they visit us at the lake. Perhaps over time we can add to our collection and have at least one of each letter and number. This shall be fun!
Thank you so much, Kathleen! We're so thrilled you like it! And that sounds like a fantastic plan, let the games begin!
Excellent! Will use again.
Good quality at a good price. Can't ask for more.
So happy with the flags
So happy with the flags , they look amazing in our pub shed!!
Birthday flags
Wonderful Birthday it was. I saw your web site just a week before my husbands birthday,and thought spelling his last name in nautical flags would be a complete surprise for a 27 year Navy veteran! I had called you and asked with the lateness of the order, could you put a rush on the delivery. I thank you so much for your swift answer as they arrived 2 days earily. I so appreciate the kindness of your staff and the flags were a huge hit. Now hung proudly in his beloved shop! Thank you so much and will be a repeat customer.
Your review just made our week! Thank you so much. It is a honor to have been a small part of making his day special. We are so appreciative of his service. Thank you, again!!
Fast UPS Shipping
Orders Ship in 1-2 Business Days
Five Star Service
Fast turnaround on all inquiries
Easy Returns
Your Satisfaction Guaranteed
Local Maine Business
100% Woman-Owned