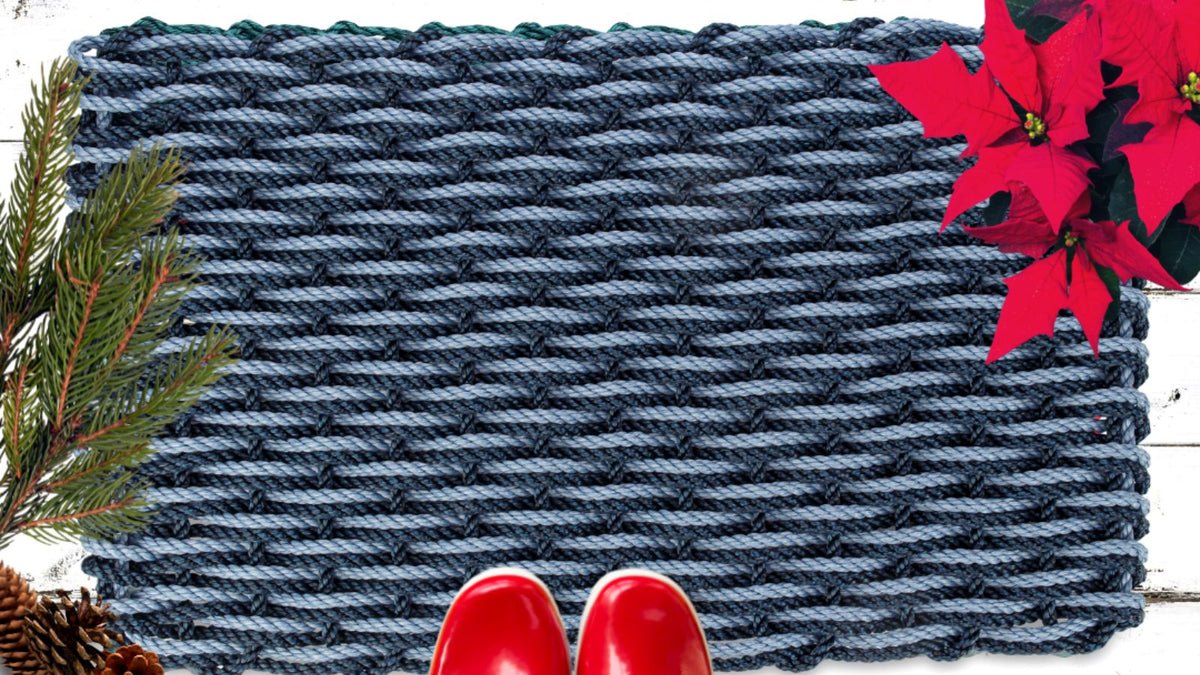 ColorWave Lobster Rope Doormat Featured in Vogue.com
Our special thanks to Vogue.com for featuring our ColorWave Nautical Rope Doormat as one of the "10 Chic Doormats to Buy Before the Next Big Snowstorm"!
Weatherproof Lobster Rope Doormats
Each mat is handwoven from nautical rope made in Maine that fishermen use to tether lobster traps. Perfect for the snowy winter, these hard-working rope doormats are also great for mud, sand, and water.
Mold- and Mildew-Resistant Nautical Rope Doormats
Able to withstand the cold, harsh Atlantic, the nautical rope is mildew, mold, and water-resistant. Say "goodbye" to the damp and stinky mats that hold in all the water - these outdoor rope doormats stay dry and are odor-free. Completely reversible, too.
Super Easy to Clean Outdoor Doormats!
The perfect solution for keeping dirt and debris from getting tracked into your home - with their unique weave design, all you have to do is lift up your Lobster Rope Doormat and give it a sweep (no need for thwacking!) 
Unlike other outdoor mats that can get heavy and dirty over time, these doormats are made from fast-drying lobster rope that stays looking fresh and clean. And if you really want to give them a deep clean, just grab a hose and give them a spray right there on your doorstep.
Shipping All Over the Country (Not Just Coastal Areas)
We ship a boatload (pun intended) of Lobster Rope Doormats all across the country. These outdoor mats were originally designed for coastal areas with lots of humidity, but we've found that they're a hit in any region dealing with snow and ice - their durability is off the charts!
With many colors to choose from, there's a Lobster Rope Doormat out there that's just perfect for your home sweet home. So why settle for a boring old mat when you can have one that's both stylish and functional?
Fast UPS Shipping
Orders Ship in 1-2 Business Days
Five Star Service
Fast turnaround on all inquiries
Easy Returns
Your Satisfaction Guaranteed
Local Maine Business
100% Woman-Owned