Wicked Good Nautical Rope Doormat, Navy, Teal, Silver
Size
Medium (18" x 30")
Large (24" x 36")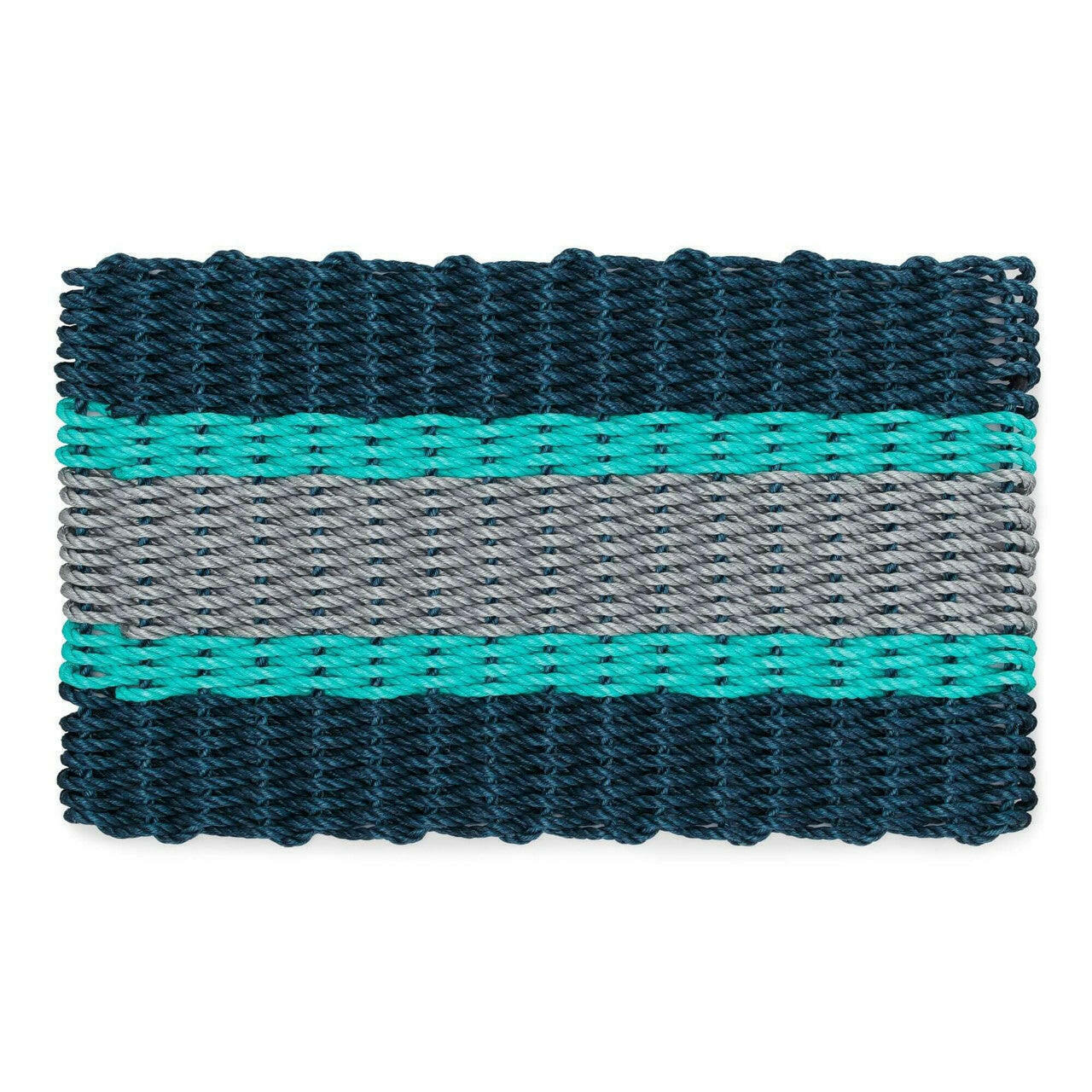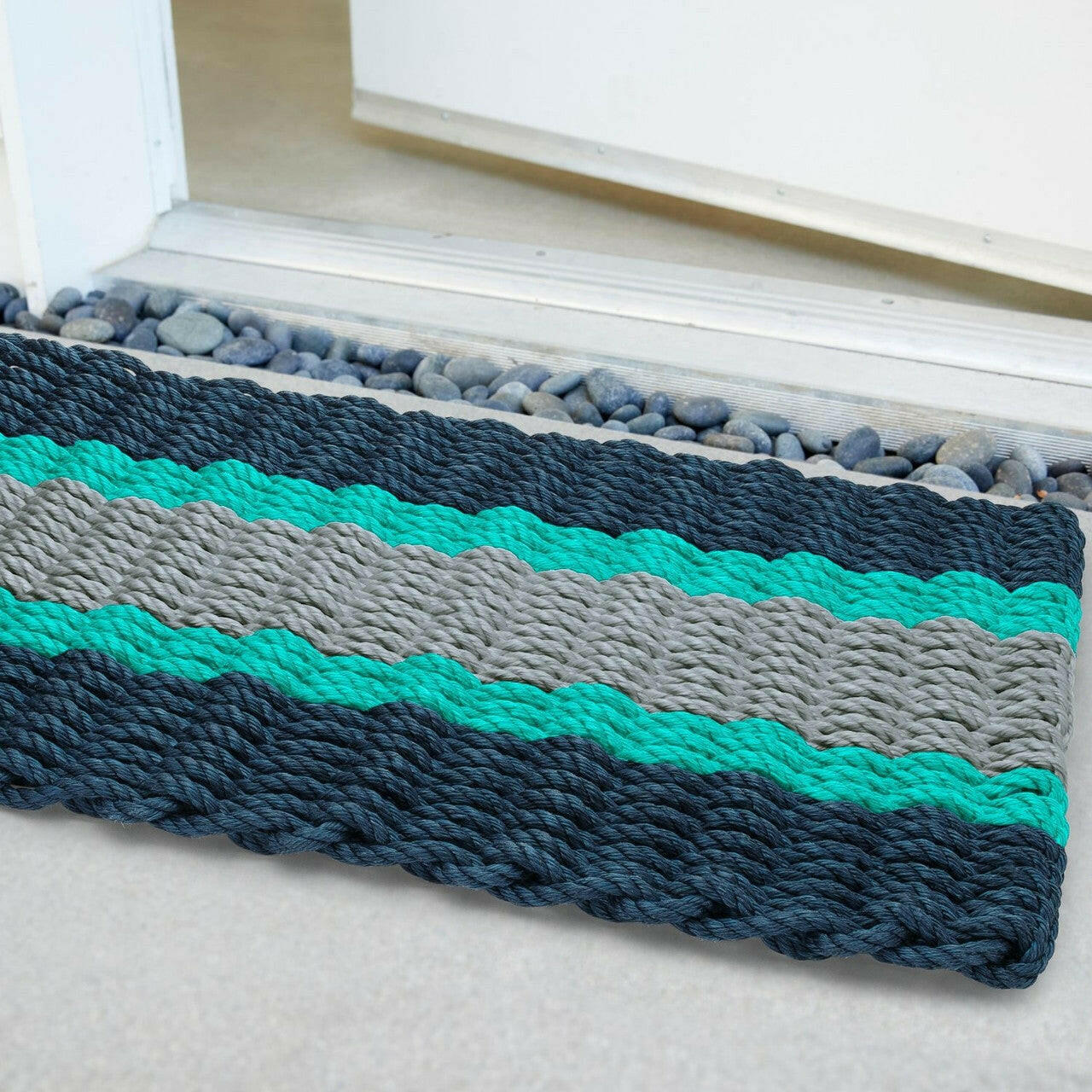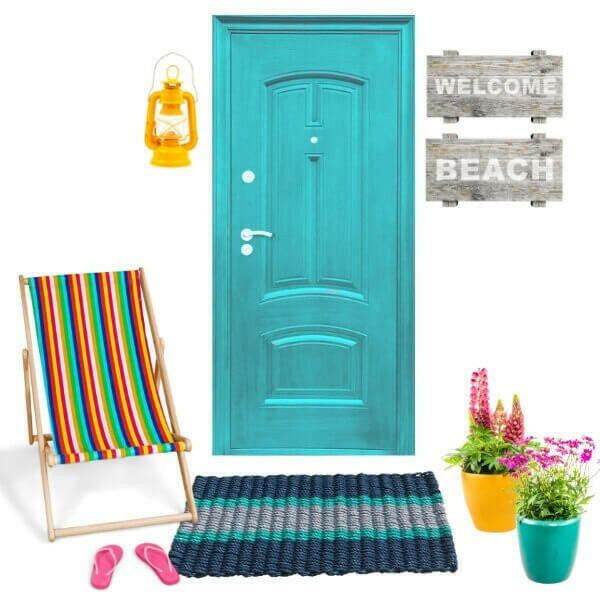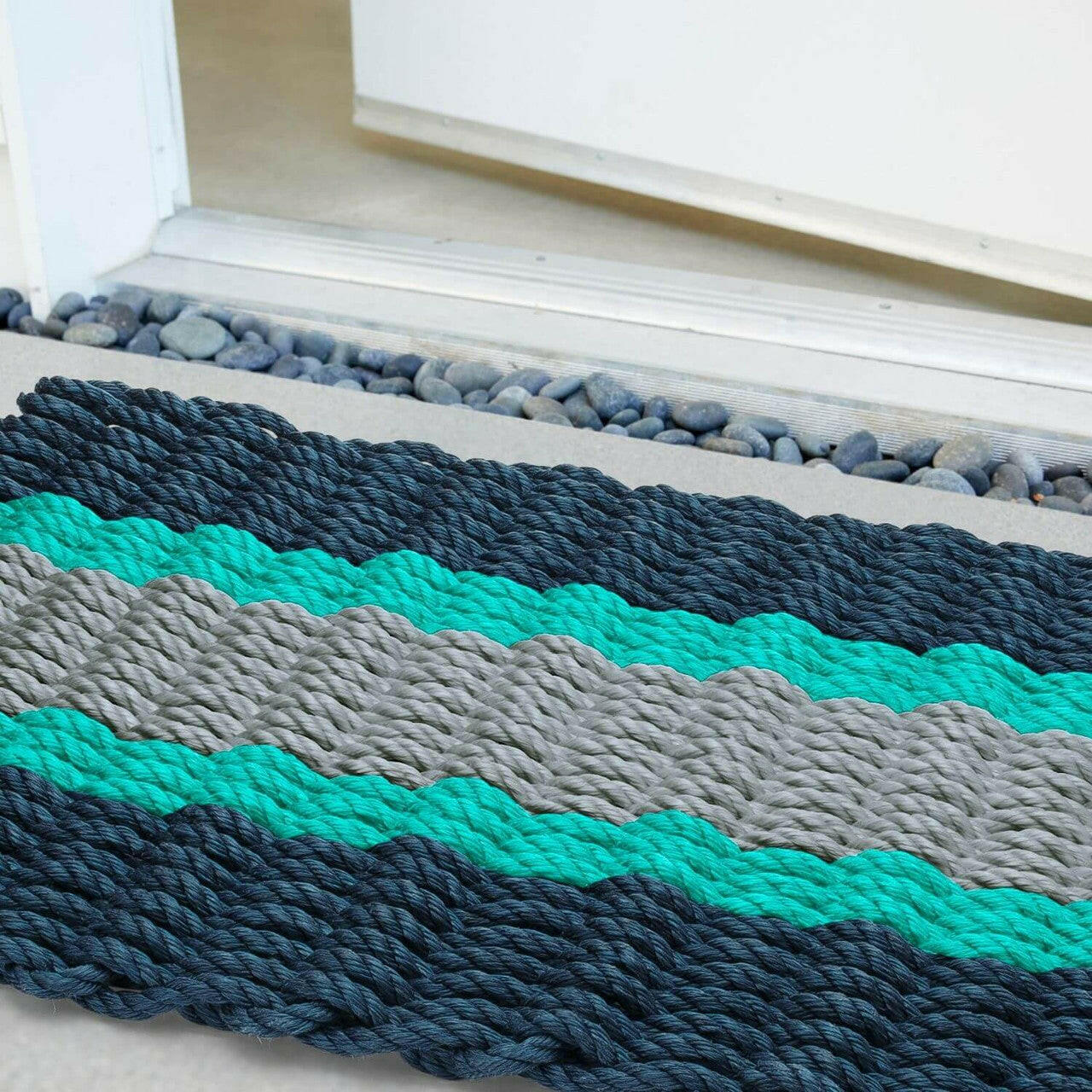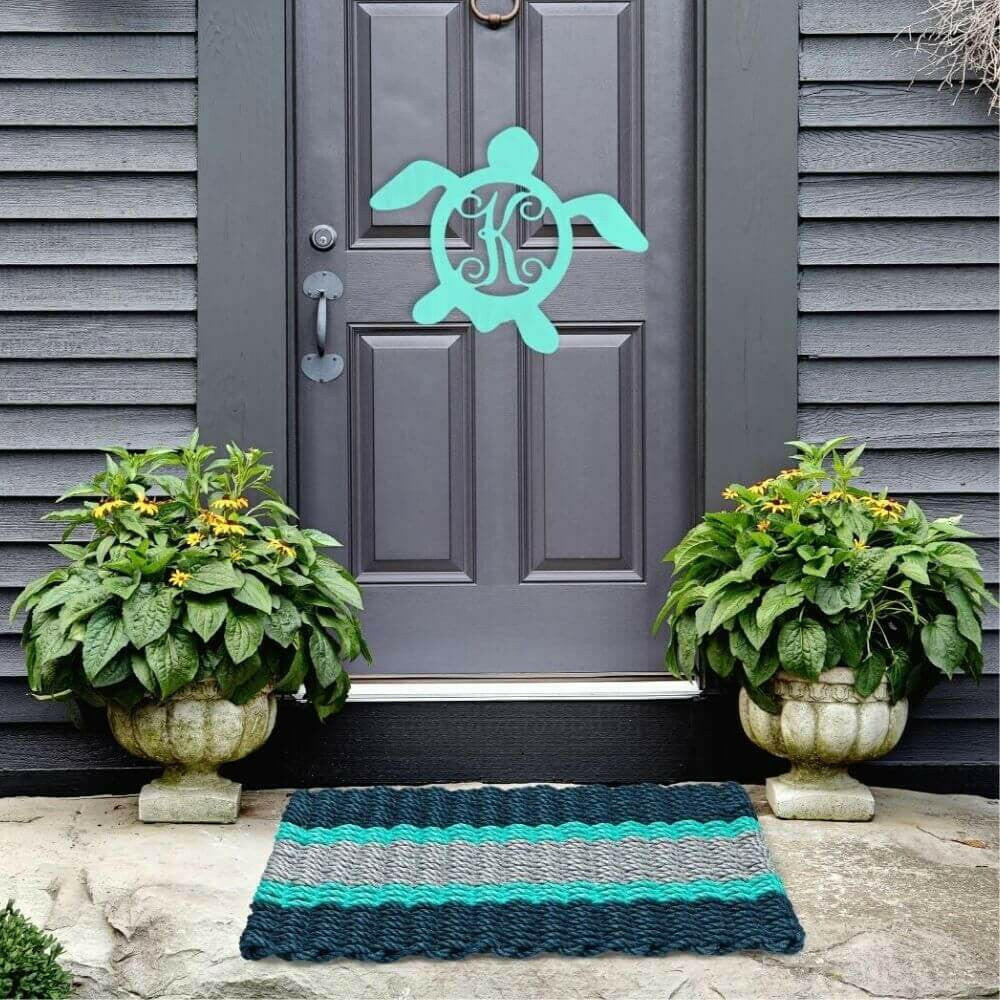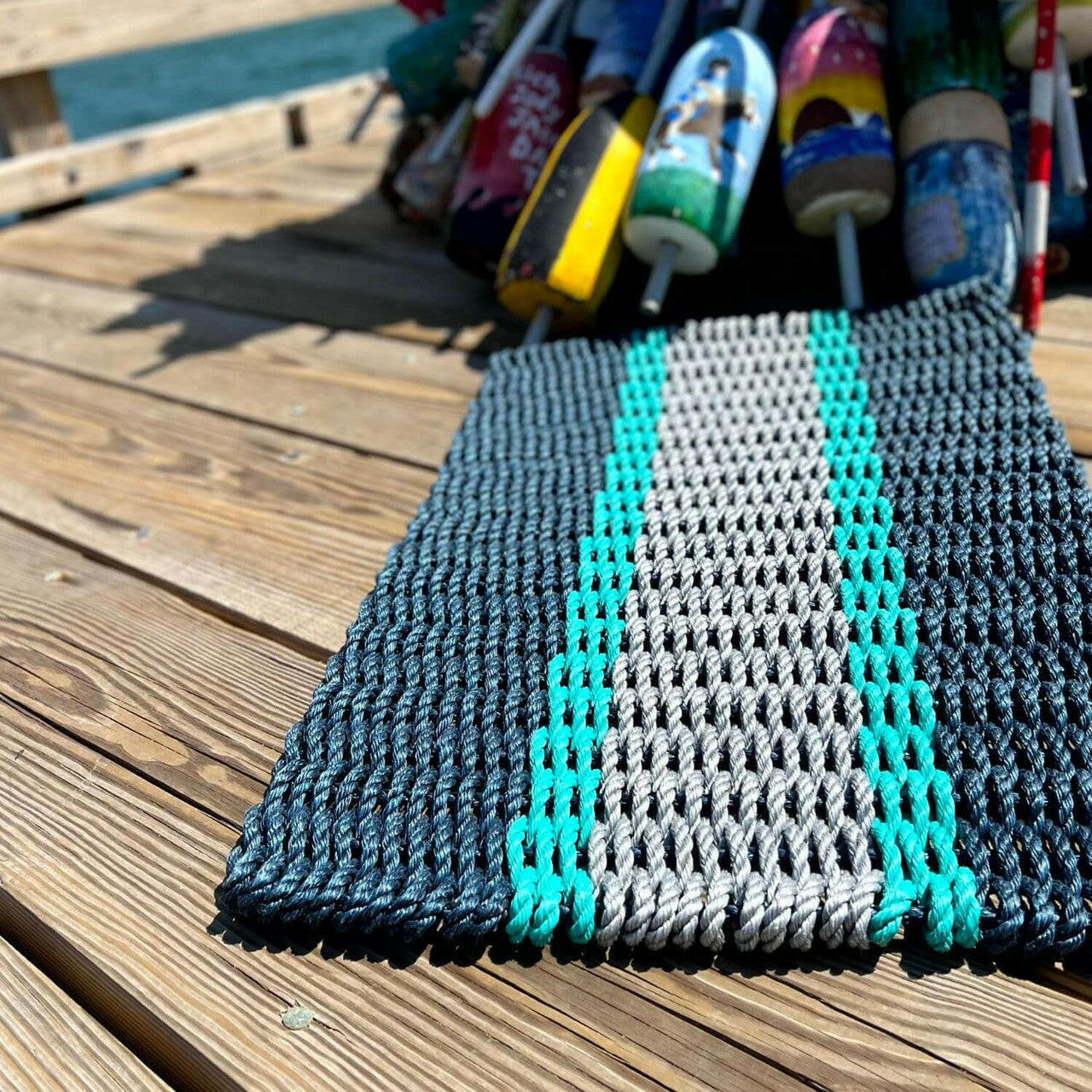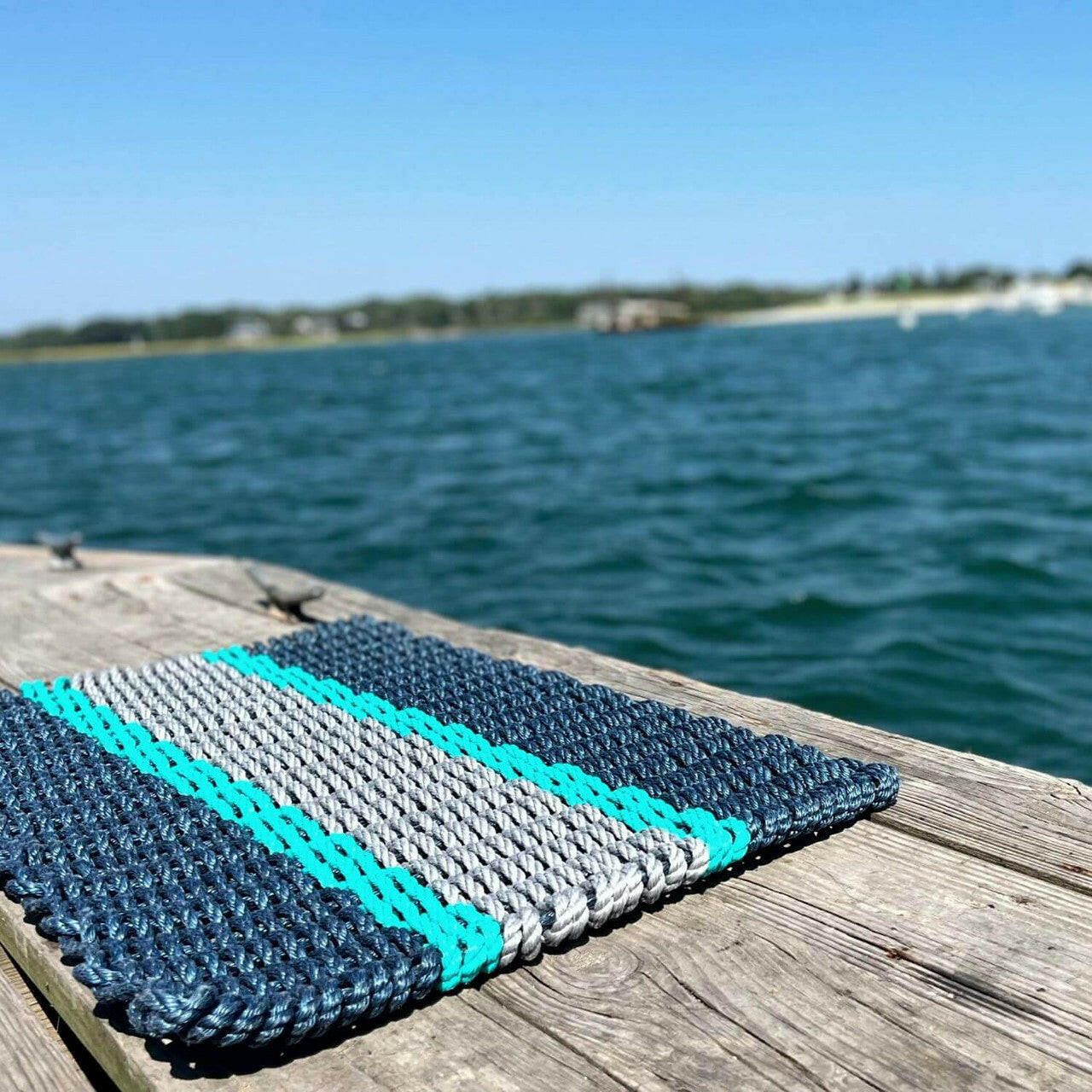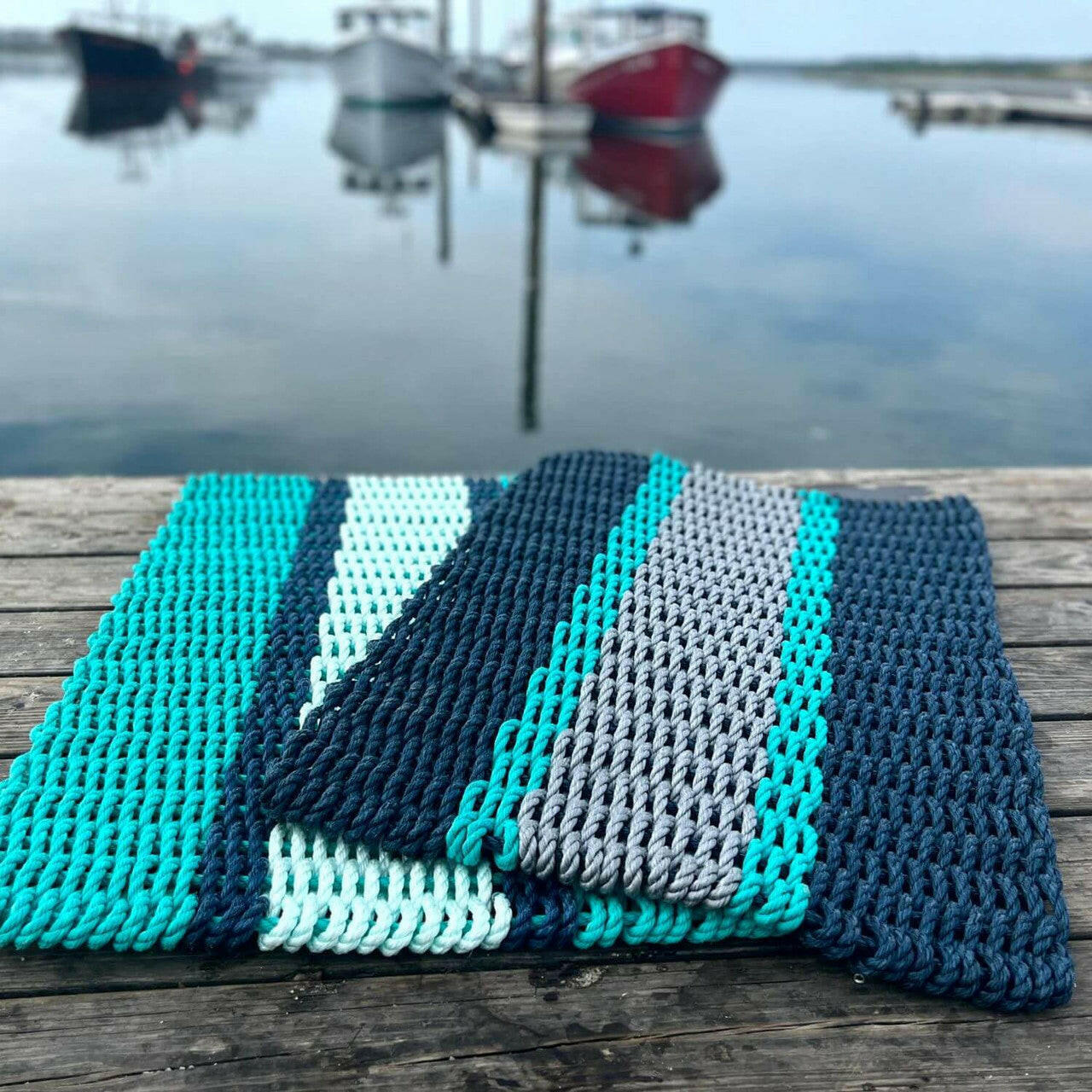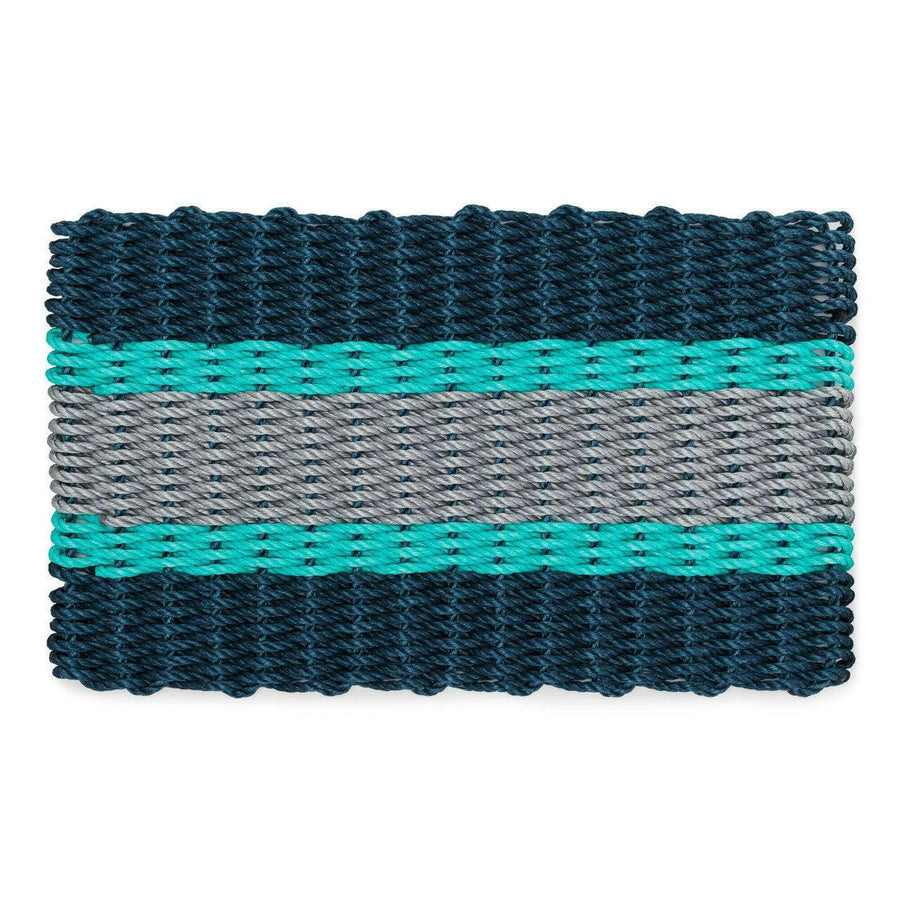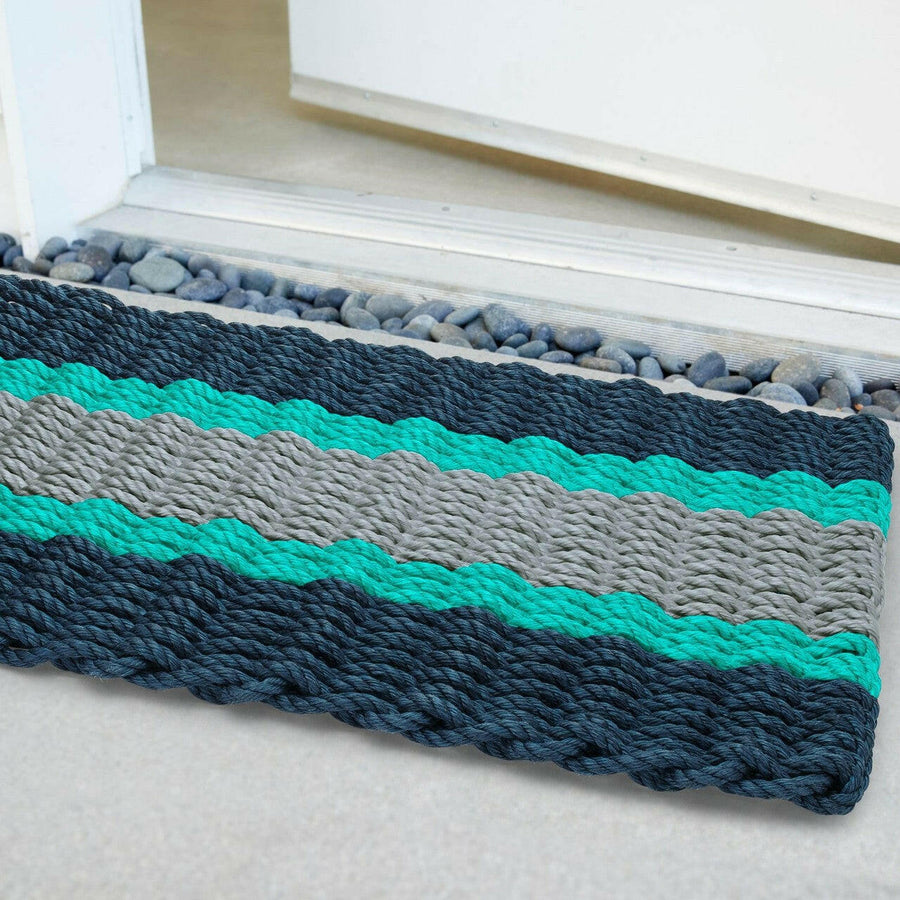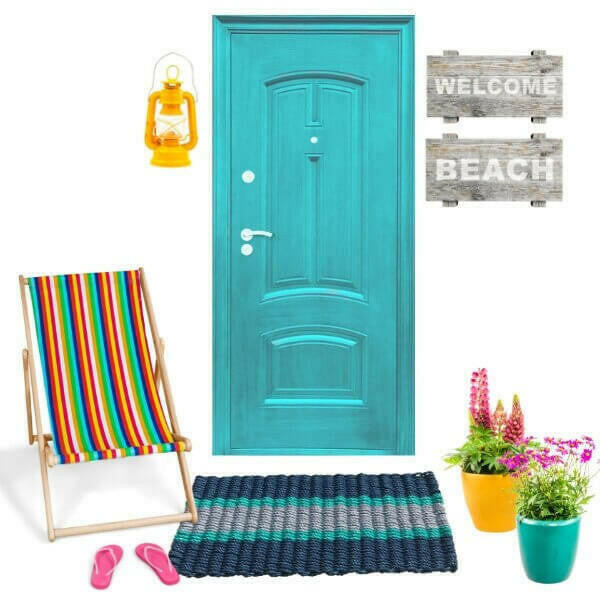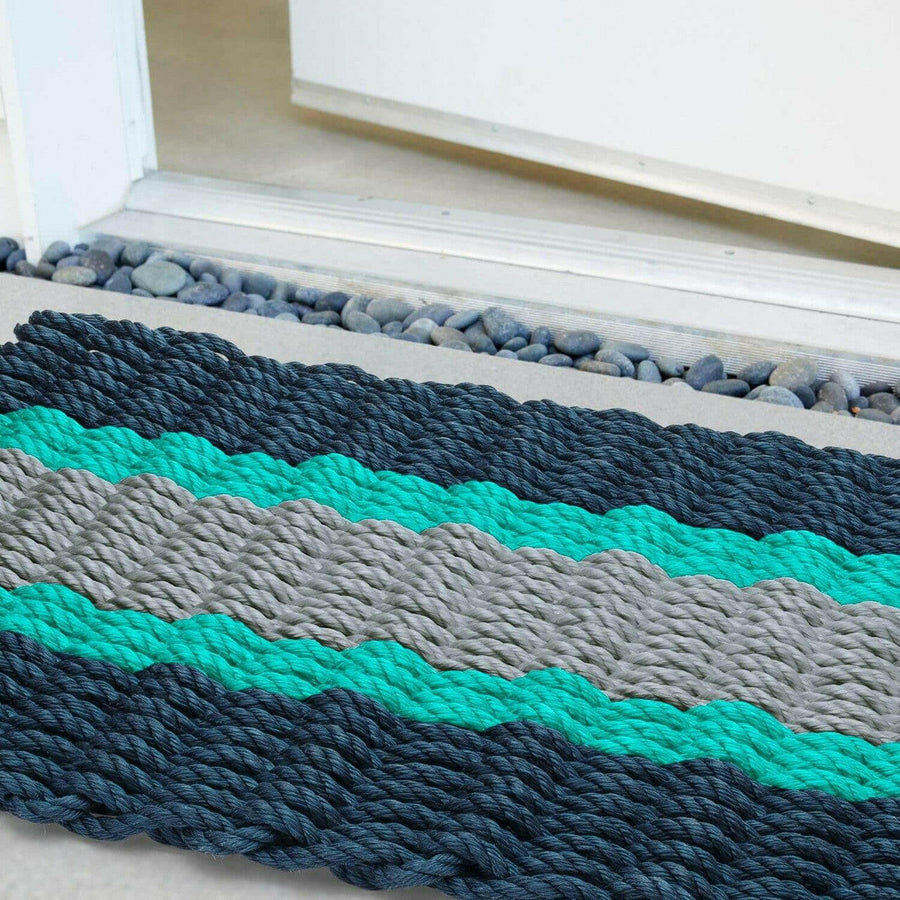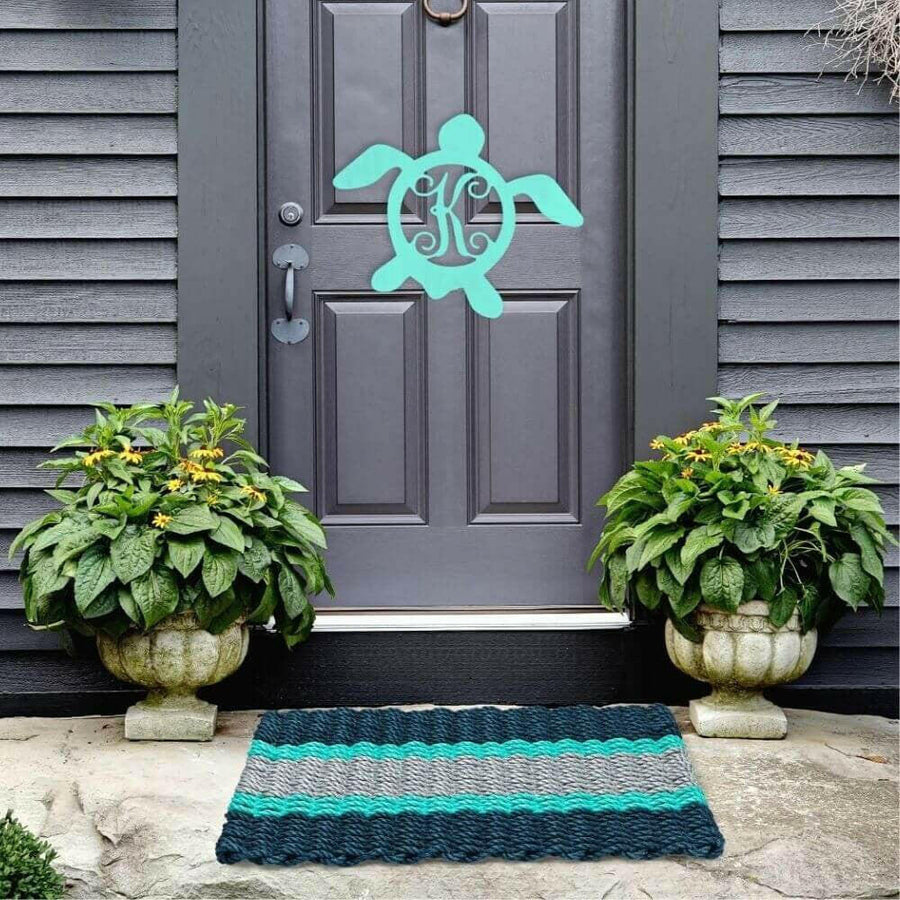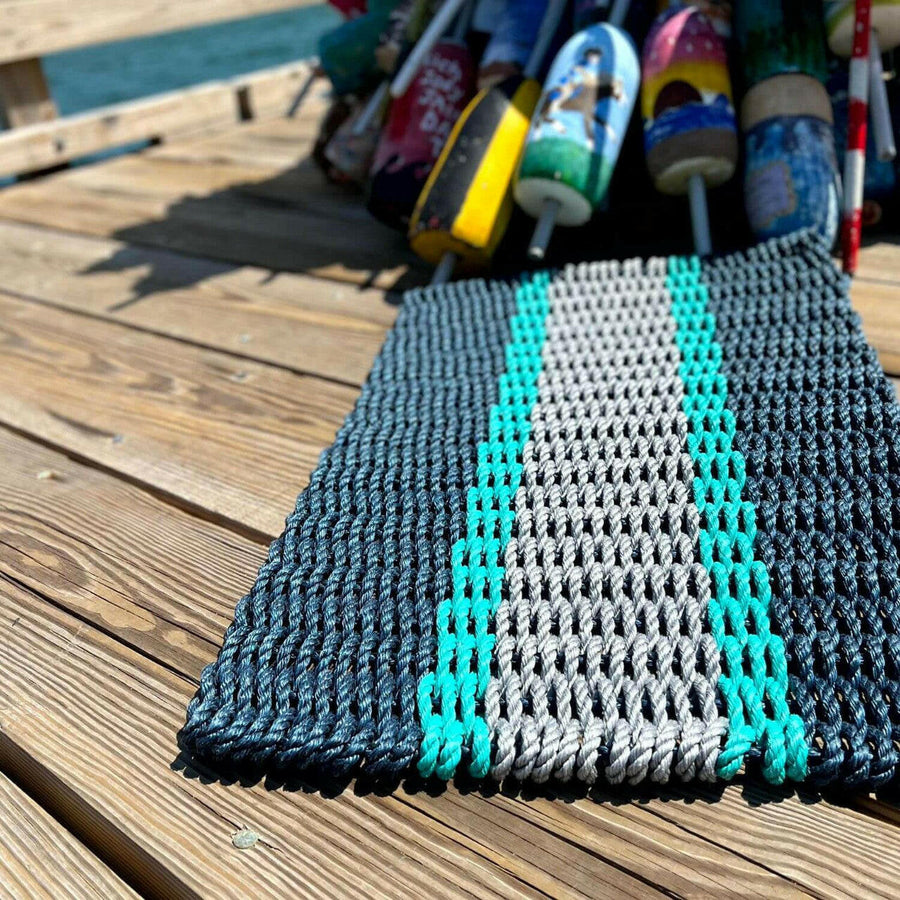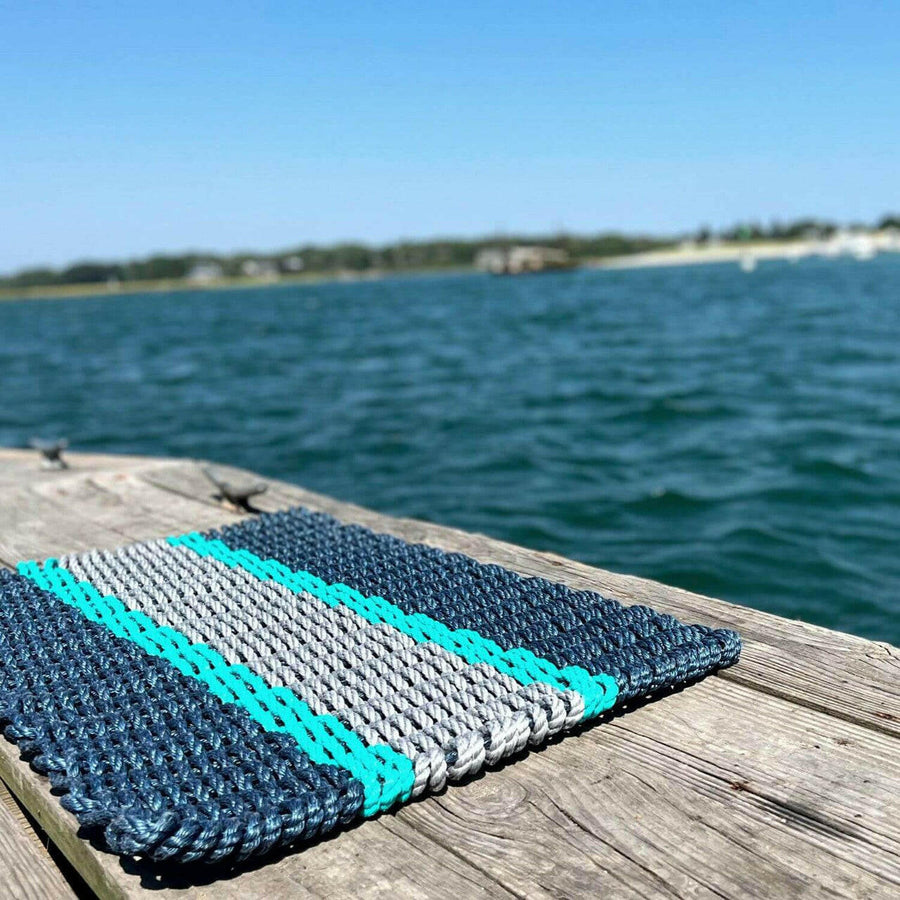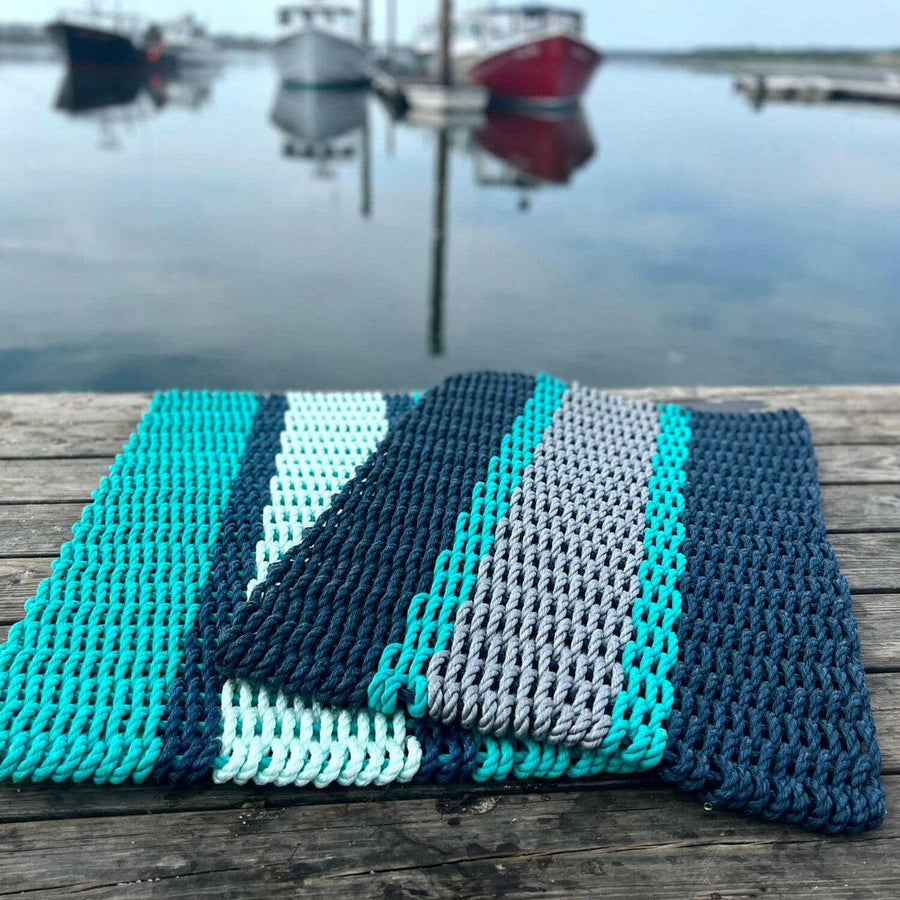 Perfect outdoor mat
We live on a small bay in Maryland and get lots of sun and wind. This mat fits perfectly outside my back door - I purchased the pad to hold it in place, and am glad I did. I anticipate the mat will last us many seasons. Will keep you posted!
Thank you so much, Lynn! We'd love to hear back from you - truly appreciate it!
Great idea
I bought door Matt's for my adult children for Christmas. These have such a cool
story.
Looks Sharp and Weatherproof!
We've tried for years to find a mat for outside our uncovered patio. Everything gets waterlogged and 1) gets gross and stays wet forever, 2) tracks that wetness into the house. We've had this mat for a few rainstorms now and we're already so thrilled with our purchase.🙌🏻🙌🏻
Laura, thank you so much for sharing! This truly made our day! Love it!
It looks great but not right for my location which is a finished deck and I slipped on it. How do I go about returning this item? Catherine scardina
Catherine, thank you for taking the time to share your feedback. This product is advertised for non-skid surfaces only, both on the product listing and tag. We are very sorry for the experience you had. We strive to provide our customers with high-quality products that meet their expectations. If used on a slippery surface, we strongly recommend putting a rug pad under the doormat to ensure a strong grip and prevent slipping. Since every surface is unique, we recommend that each be tested first. Our customer service team will be reaching out to you shortly to assist you further, and we look forward to resolving this matter for you - thank you.
Harpswell Happy Mat
We are so happy with our large doormat, we are ordering the new navy, teal, gray for our entrance to our mud room. I find simple green and a good cleaning brush takes off the grime it collects and looks good as new! Highly recommend these mats. The quality is unprecedented.
Stacy and Jeffrey, this means so much to us! We're absolutely thrilled that you're happy with your doormat - thank you so much!
WICKED GOOD LOBSTER ROPE DOORMATS
The World's Best Outdoor Door Mat
What makes them Wicked Good?
The World's Best Outdoor Mat
What makes them Wicked Good?
The World's Best Outdoor Mat
Product Demonstration
Outdoor Door Mats That Last For Years
Product Demonstration
Outdoor Door Mats That Last For Years
Your Questions Answered
Learn More About Wicked Good Doormats
Your Questions Answered
Learn More About Wicked Good Doormats
LOBSTER ROPE DOORMATS 101
Top Questions About Wicked Good Doormats
People often buy
Total price:
$138.90
$148.90
Fast UPS Shipping
Orders Ship in 1-2 Business Days
Five Star Service
Fast turnaround on all inquiries
Easy Returns
Your Satisfaction Guaranteed
Local Maine Business
100% Woman-Owned