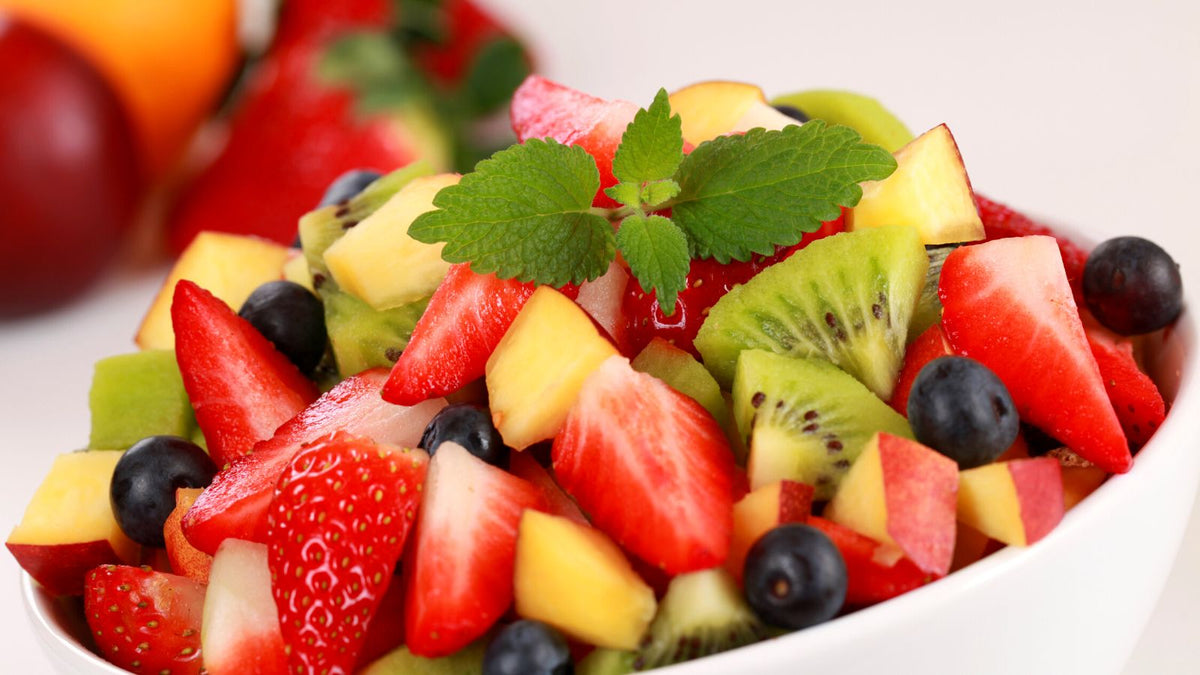 Spring Forward! 10 Fresh Fruit Salads to Put a Pep In Your Spring Step
Mid-march my family always get antsy for open windows, fresh grass, and chirping birds. I find the best cure for spring fever is to just open your door and usher it in. Once those shamrocks and leprechauns have had their last dance, I am ready to haul all of my spring decor and get to work. The first place to start is the kitchen; specifically everyone's palette. Just as butternut squash and apple cider is to fall, fresh fruit is to spring! 
Here are some fun and colorful spring salad ideas I've gathered to share with you. These recipes look even more appetizing when served in wooden salad bowls that bring out the color in their fresh ingredients:
I'm a sucker for anything with coconut in it. This spring salad uses coconut extract - consider substituting the real thing. 
The frozen lemonade concentrate adds a nice tart punch while the dry pudding mix blends with fruit juice for an irresistible texture.
The latest trend in spring salad making is chopped salads so why not carry it over to your favorite furit salads? You get more flavor in every bite!
This spring salad is an array of blackberries, blueberries, pecans and mixed with whipped cream and artfully arranged over pound cake.
This spring salad is super easy to toss together and serve.
An oat cake crust paired with yogurt, honey, bananas and berries.
A spring salad that pairs kiwi, berries, mangoes, and protein-rich Greek yogurt with poppy seeds and fresh mint!
Ginger, lemon zest, and fresh thyme transform this into anything but your ordinary fruit salad.
A spring salad that turns up the heat with sweet mango, blueberry, strawberry and kiwi dressed in lime and sprinked with chili powder.
Spring mix, arugula, pecans, kiwi, star fruit, tomatoes, kale and more. This smorgasbord of fresh fruit and greens dressed with strawberry vinaigrette will give you all the pep in your spring step you need!
Not only do fruit spring salads bring in new beginnings with their fresh and colorful display, but they're also perfect for satisfying those cravings for lighter and healthier foods as the weather warms up.
Plus, with so many delicious seasonal fruits available in the spring, there's no end to the variety you can create. From juicy strawberries to tangy kiwis, the options are endless!

And the best part? Fruit spring salads are super versatile and works well in any occasion. Whether you like it simple or prefer something more elaborate with many fruits and toppings, there's no wrong way to enjoy a fruit salad in the spring. Plus, they look fun a

So whether you're looking for a quick and healthy snack or a colorful addition to your springtime brunch spread, a fruit spring salad is always the way to go. Trust me, your taste buds and your body will thank you for it!
Fruit Spring Salads in Wooden Bowls
Fast UPS Shipping
Orders Ship in 1-2 Business Days
Five Star Service
Fast turnaround on all inquiries
Easy Returns
Your Satisfaction Guaranteed
Local Maine Business
100% Woman-Owned