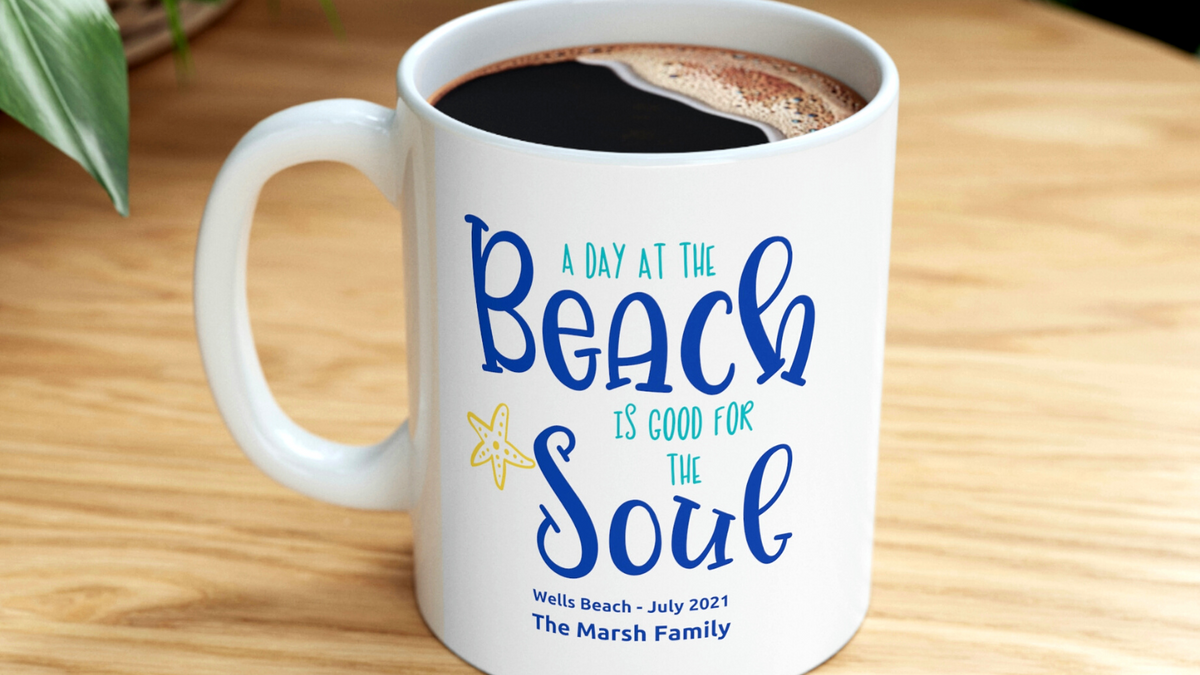 Top Coastal Gifts Any Beach Home Owner Will Love
Check out these top coastal gifts that are a hit every time with anyone who loves the beach or lake:
Wicked Good Lobster Rope Doormats
Evoking the spirit of the sea, our weatherproof Lobster Rope Doormats handwoven in Maine add a touch of warm welcome to any home.

Ready for all four seasons, these outdoor mats get the job done in keeping out the mud and dirt. From nautical blues to tropical teals, our nautical rope doormats bring loads of coastal character to any front door!
Unbreakable Drinkware: Boater-Approved Coastal Gifts
Your gift recipient won't have to worry about broken glass at their next party - a great coastal gift for boaters and for anyone who loves outdoor entertaining - these unbreakable old fashioned glasses will elevate any seaside soiree.

Get rid of cheap, single-serve plastic and use these sophisticated, crystal-clear acrylic glasses that are shatter resistant. They last for years and years - plus you get to choose the coordinates to be engraved to make it a unique personalized latitude and longitude gift.
Lobster Rope Baskets for the Ultimate Beach House Entrance
Gift these Lobster Rope Baskets for their seaside retreat so they can stash away the clutter while creating a coastal-inspired space that's packed with personality. 
These super-sturdy baskets can store anything, from toys and towels to books and bags. Use them as outdoor planters and pair with a Lobster Rope Doormat for the ultimate beach house entrance.
The Hampton Rope Wreath: A Timeless Coastal Gift
With natural textures being a classic seaside staple, our Hampton Rope Wreath makes a wonderful coastal gift for anyone who loves a perfectly styled front door. 
Handcrafted from burlap and manila roping, this timeless wreath is ready for all seasons - make it festive for fall or create a bright, beachy look for summer. Pair with a Lobster Rope Doormat to create a beautiful coastal doorscape.
Stone Drink Dispenser for Wine & Spirits
Guaranteed a conversation starter at any party, our stone drink dispenser is crafted from cobbled granite and a leak-proof spigot, and comes with a beach stone handle for the tap that's perfect for easy, breezy, worry-free entertaining. The coolest thing is guests can enjoy their favorite spirits from the rock!
Distressed Wooden Buoys
These wooden buoys instantly bring the beach to the home with their aqua, navy, blue and white hues. Adding a relaxed, rustic charm to your space, these 12-inch buoys come with a distressed look like they have been out to sea, keeping any nautical scheme authentic.
Hanging Driftwood Fish Decor
Another coastal gift for the ocean lover in your life, these one-of-a-kind fish decor are handcrafted and wrapped in fishnet, easily evoking the rush of the ocean in any part of the home.
Perfect for any beach home or lake house, this nautical decor comes ready to hang and blends beautifully with other coastal wall accessories, like the Hampton Rope Wreath.
Nautical Mugs
For anyone who loves coffee as much as the beach, these nautical mugs would make the perfect coastal gifts. Our stoneware mugs come with special texturing - ridges at the top and a sand texture at the bottom, plus you get to choose from four coastal mug designs that just pulls you back to the water.
For a more personalized touch, our premium beach-themed mugs might just be your next favorite stocking stuffer! Pick the perfect color to celebrate the people in your life who are always up for a good time at the beach.
Woven Jute Silverware Pouches
A gentle nod to the coast, our jute silverware pouches are set to elevate their table settings in the most coastal chic way. Woven from jute, these nautical table accessories are super versatile - use them everyday or for special gatherings to quickly turn any table into a breezy, coastal-inspired space.
These coastal gifts are sure to bring joy to any seaside abode. So next time you're searching for the perfect gift for a beach home owner, consider these fun and unique coastal gifts that will add a touch of seaside charm to any space - the perfect gifts that will make a splash with family and friends.
Fast UPS Shipping
Orders Ship in 1-2 Business Days
Five Star Service
Fast turnaround on all inquiries
Easy Returns
Your Satisfaction Guaranteed
Local Maine Business
100% Woman-Owned