Lobster Rope Doormat, Brown with 2 Light Tan Stripes, Wicked Good Doormats
Size
Medium (18" x 30")
Large (24" x 36")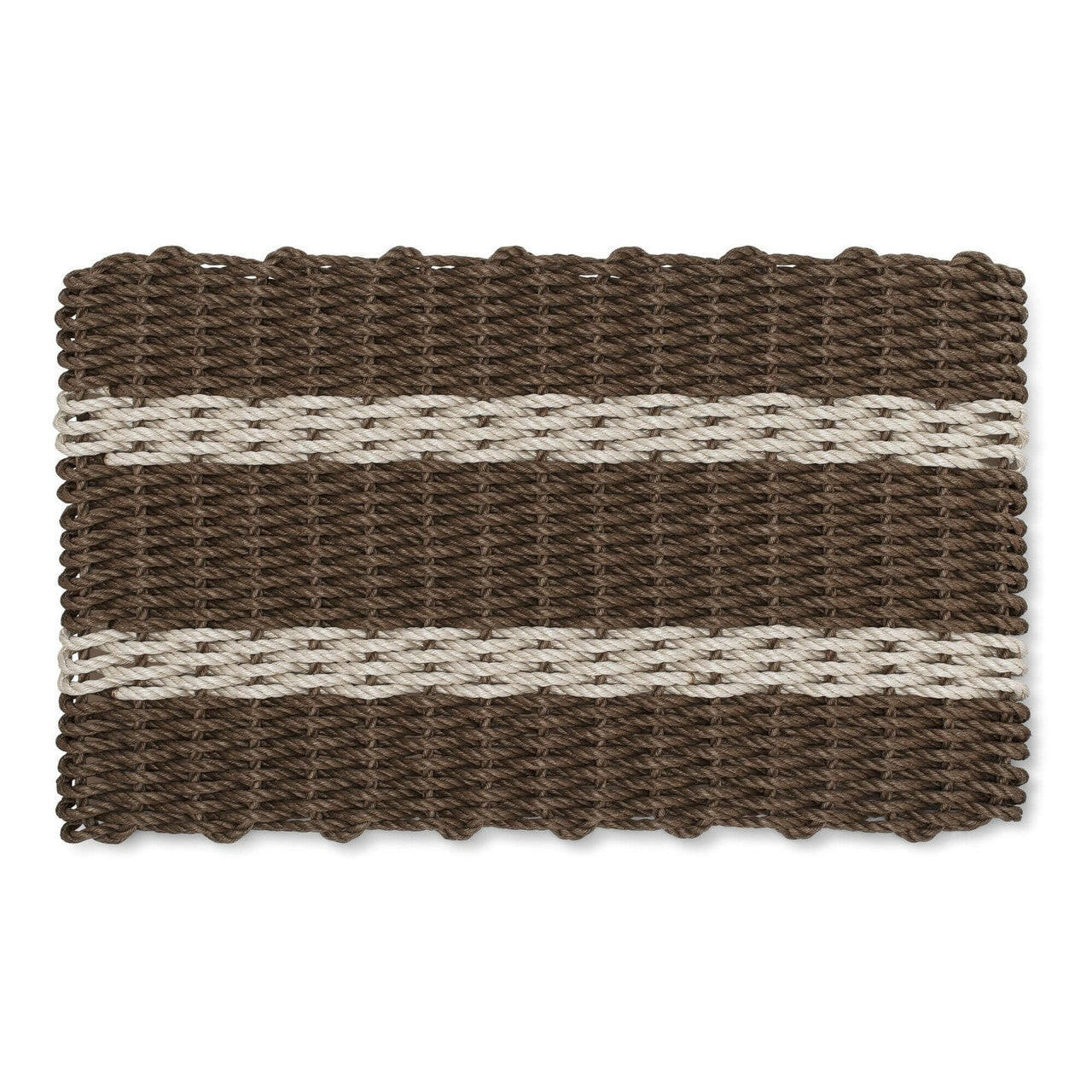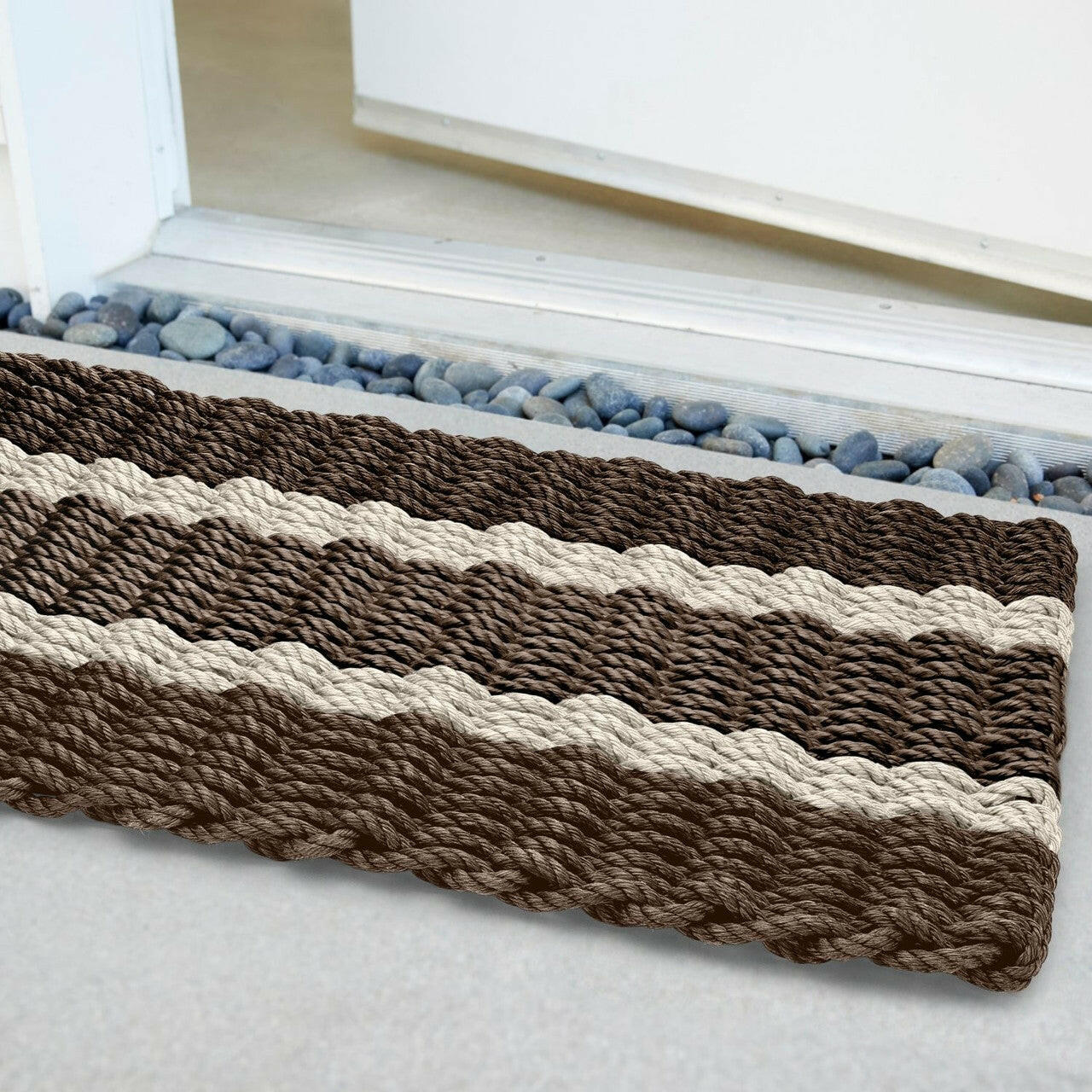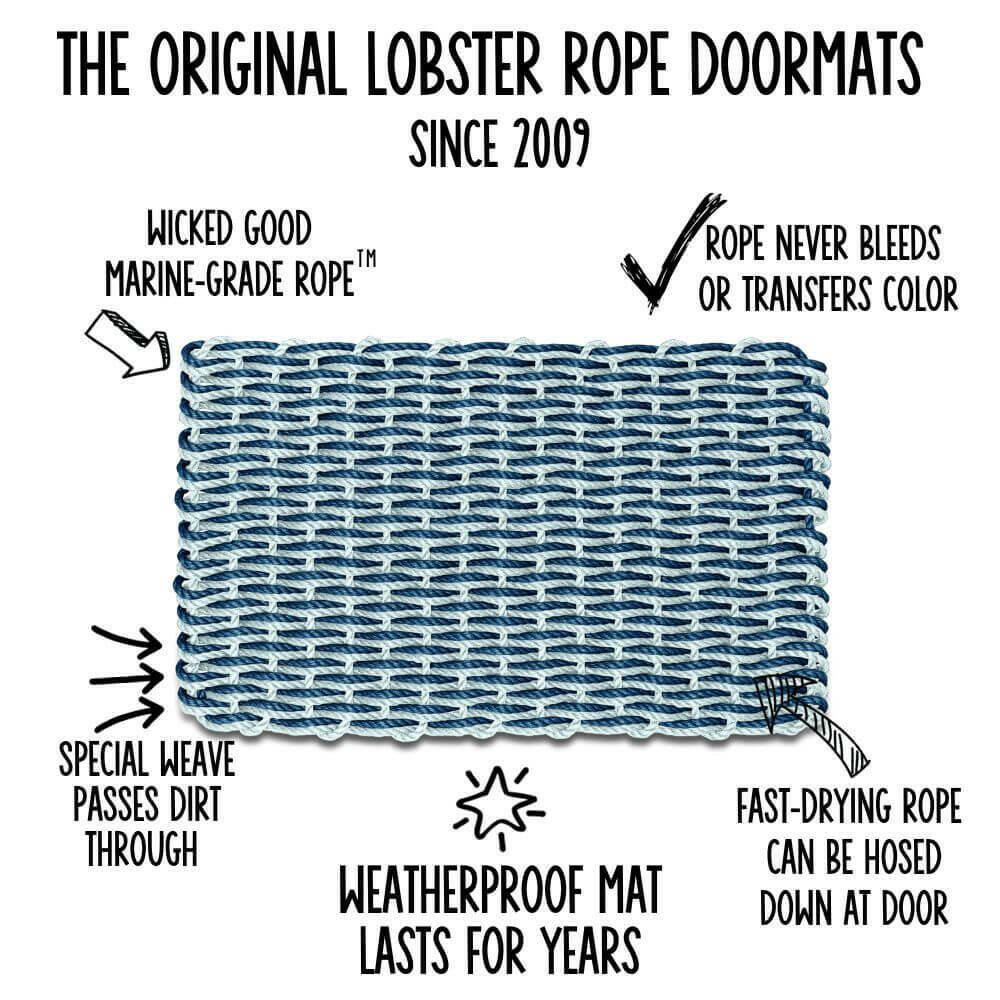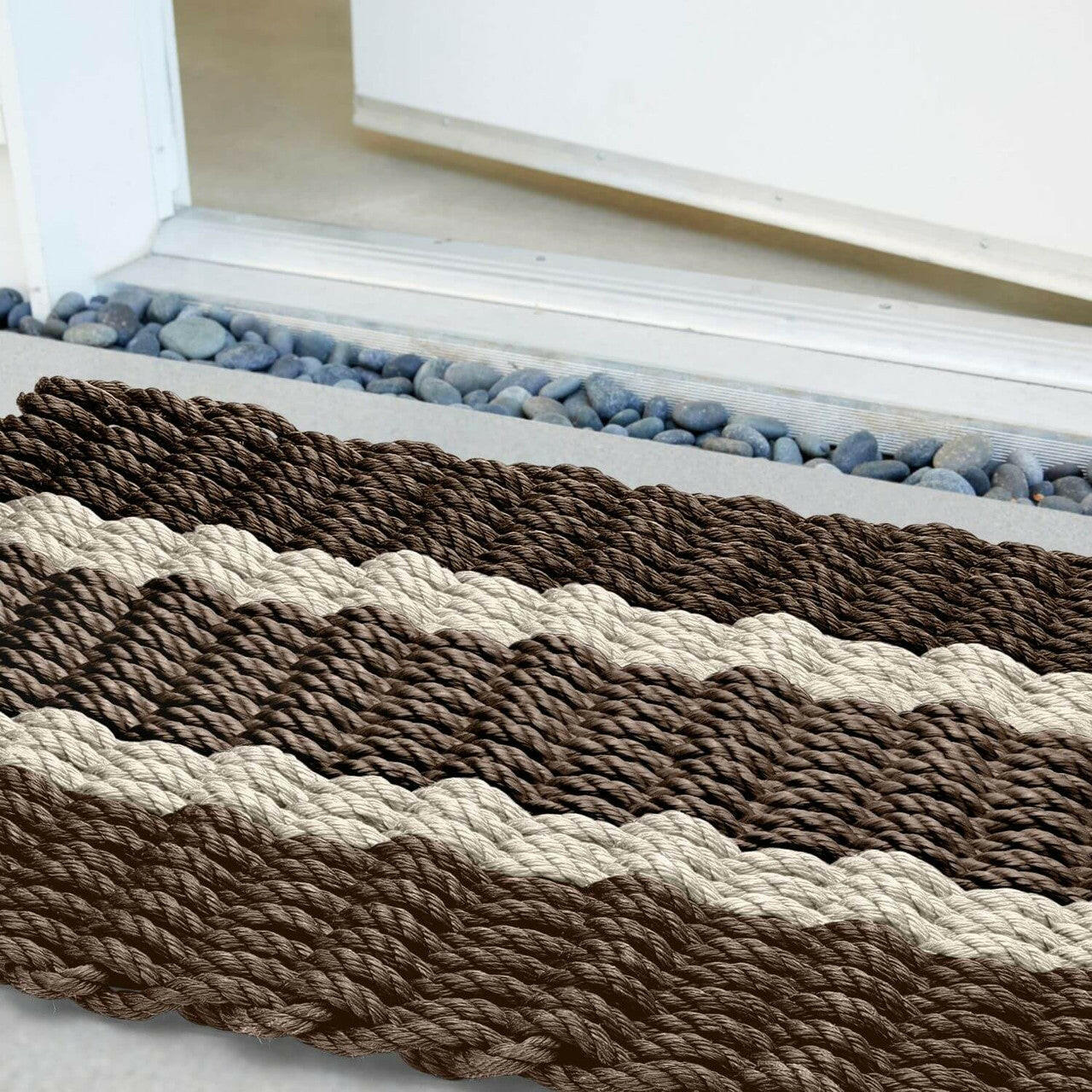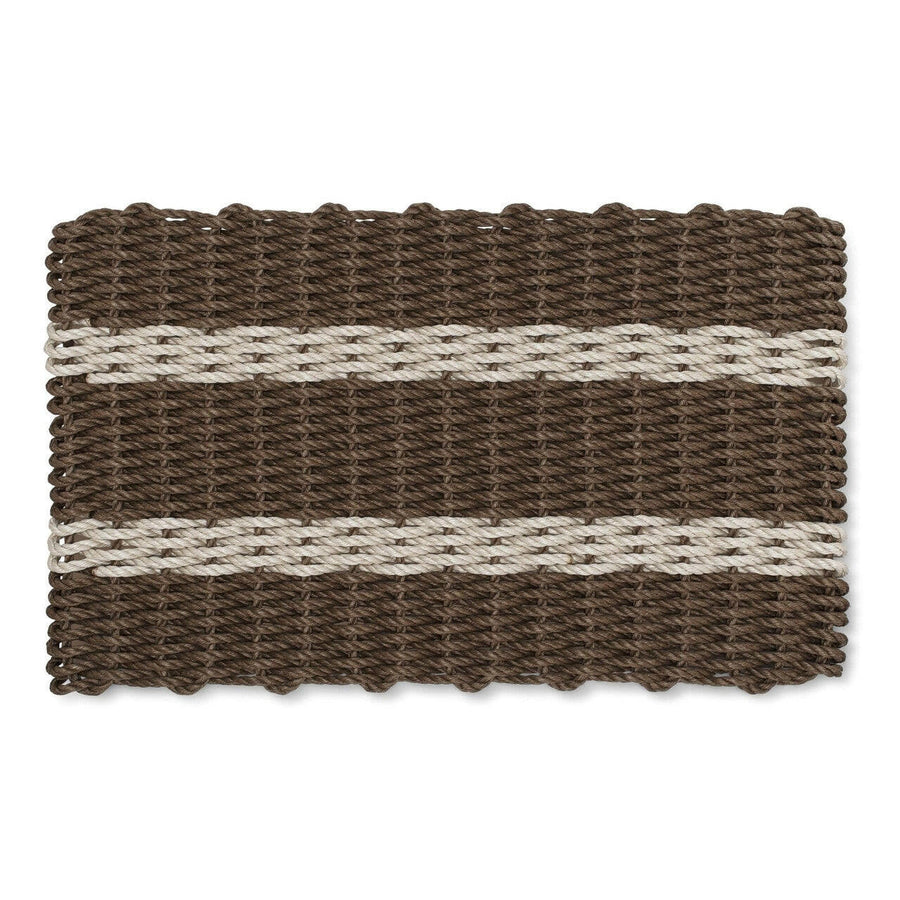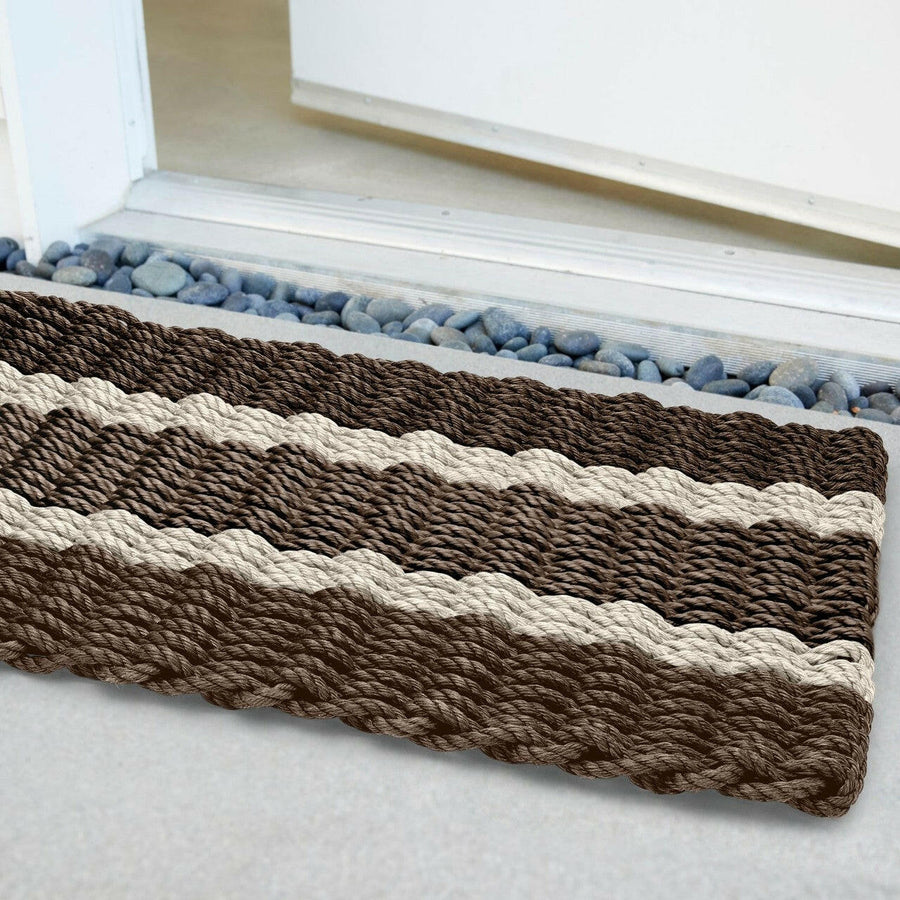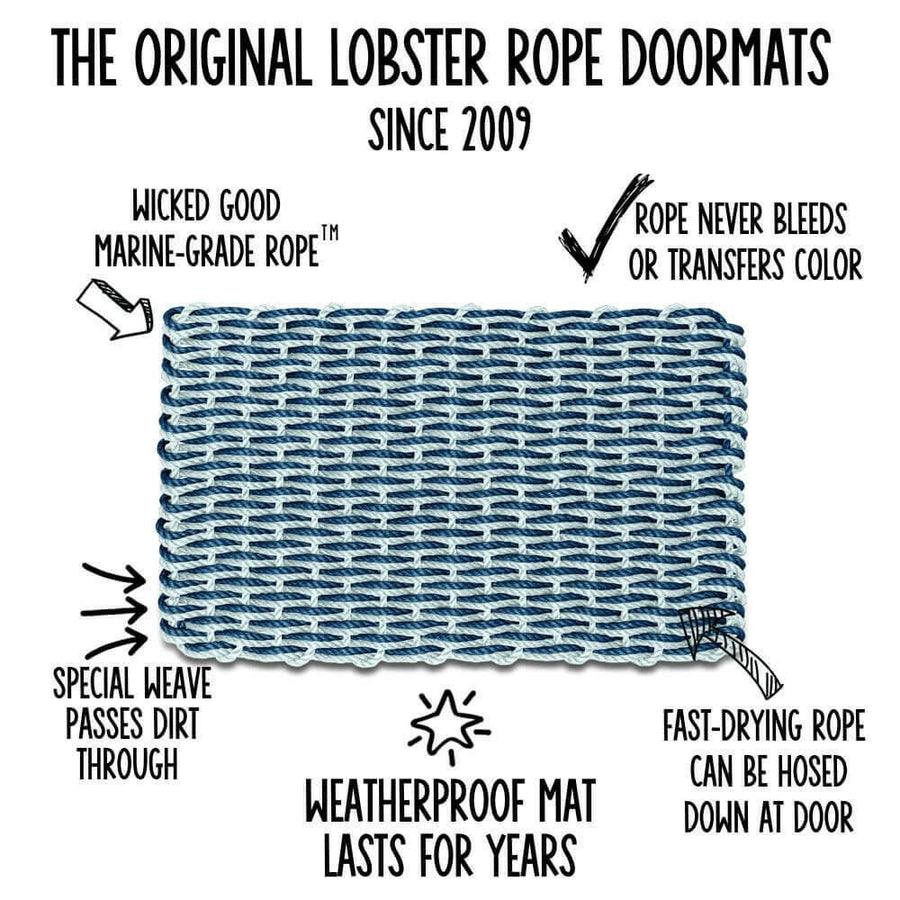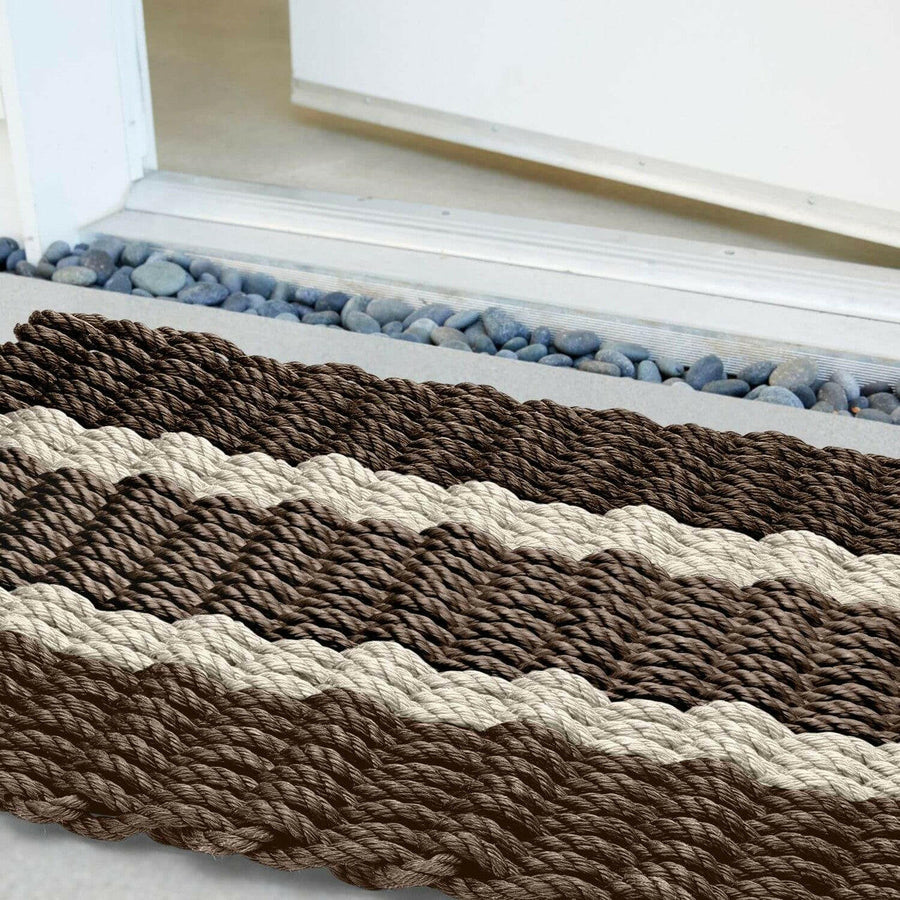 doormat
Your doormat is exactly as advertised. After years of other kinds that would not let the water go through, it is nice to have one that can handle it without freezing down to my step while still cleaning my footwear perfectly. It's pretty also!
Perfect in every way
We recently did a home renovation which included extending our back deck and making it accessible to the master bedroom. The only problem was the dirt, mud, etc that got tracked inside. After buying 2 small rugs that were supposed to be outdoor ones but would soak up the rain and never dry, I tried the large sized Wicked Good lobster doormat and it not only looks great, but it also doesn't become soaked. And any dirt that we wipe off of our feet from the garden can be easily hosed off. I'm very pleased.
We truly appreciate you letting us know, Linda! These doormats really are super easy to clean - again, thank you so much!
Great doormat!
Not only does the door mat look good, but it works really well. Rain and dirt don't stick to it like other mats; the rain and dirt flow through the open weave. And clean up is so easy by spraying with a hose.
Thank you, Nancy! Cleaning this mat is truly a breeze! We really appreciate you taking the time to write this review - thanks again!
Rope Doormat
The rope doormat has exceeded my expectations. It is beautiful and has added to the curb appeal of my front porch.
Thank you so much, Kelly!!
Previous Product
Next Product
People often buy
Total price:
$109.61
$128.95
Wicked Good Doormats are outdoor mats engineered to last for years
The World's Best Outdoor Door Mat
What makes them Wicked Good?
Outdoor door mats engineered to last for years.
What makes them Wicked Good?
The World's Best Outdoor Mat
Product Demonstration
Outdoor Door Mats That Last For Years
Your Questions Answered
Learn More About Wicked Good Doormats
WICKED GOOD LOBSTER ROPE DOORMATS FAQs
WICKED GOOD LOBSTER ROPE DOORMATS FAQs
Fast UPS Shipping
Orders Ship in 1-2 Business Days
Five Star Service
Fast turnaround on all inquiries
Easy Returns
Your Satisfaction Guaranteed
Local Maine Business
100% Woman-Owned