Lobster Rope Doormat, Cranberry & Dark Tan Double Weave, Wicked Good Doormats
Size
Medium (18" x 30")
Large (24" x 36")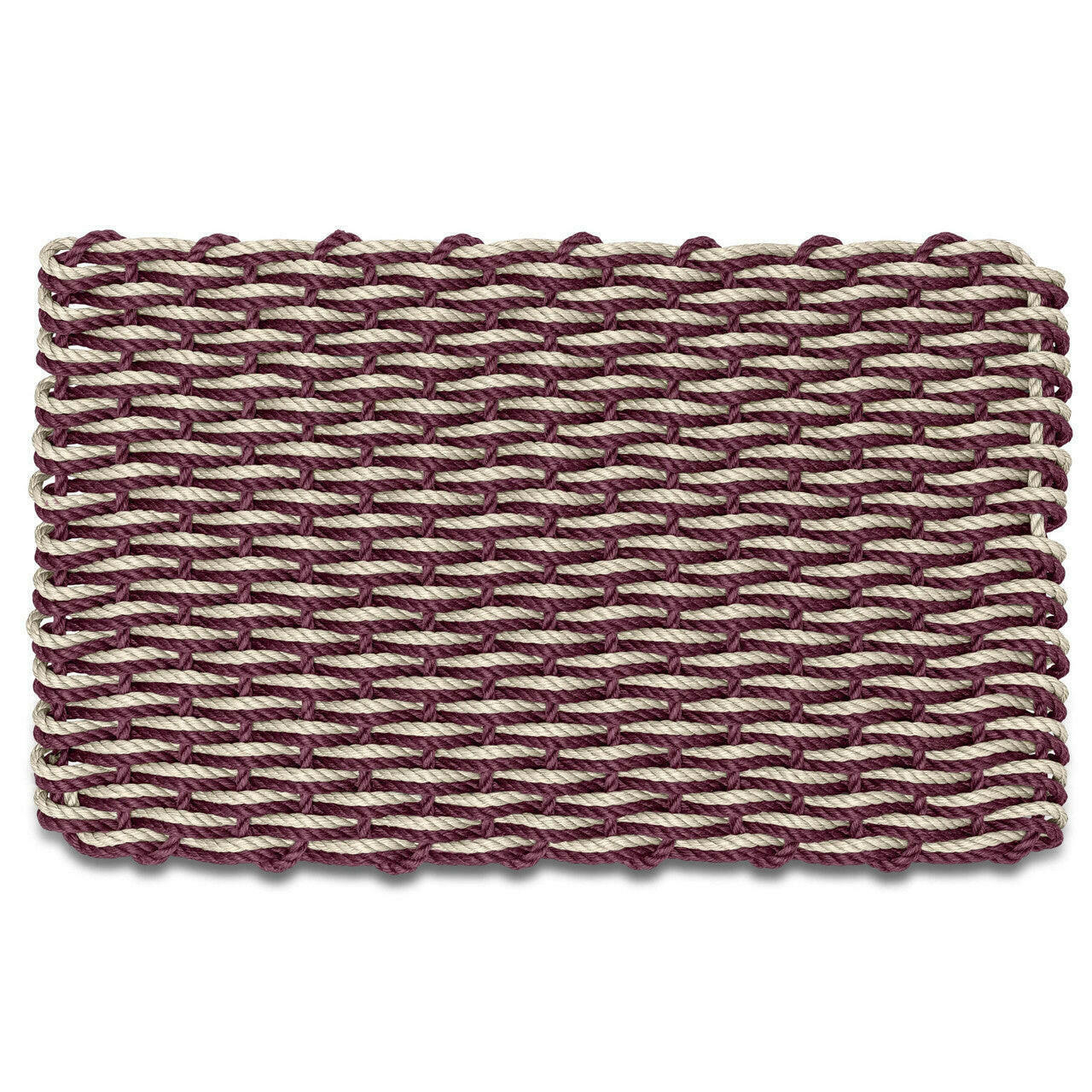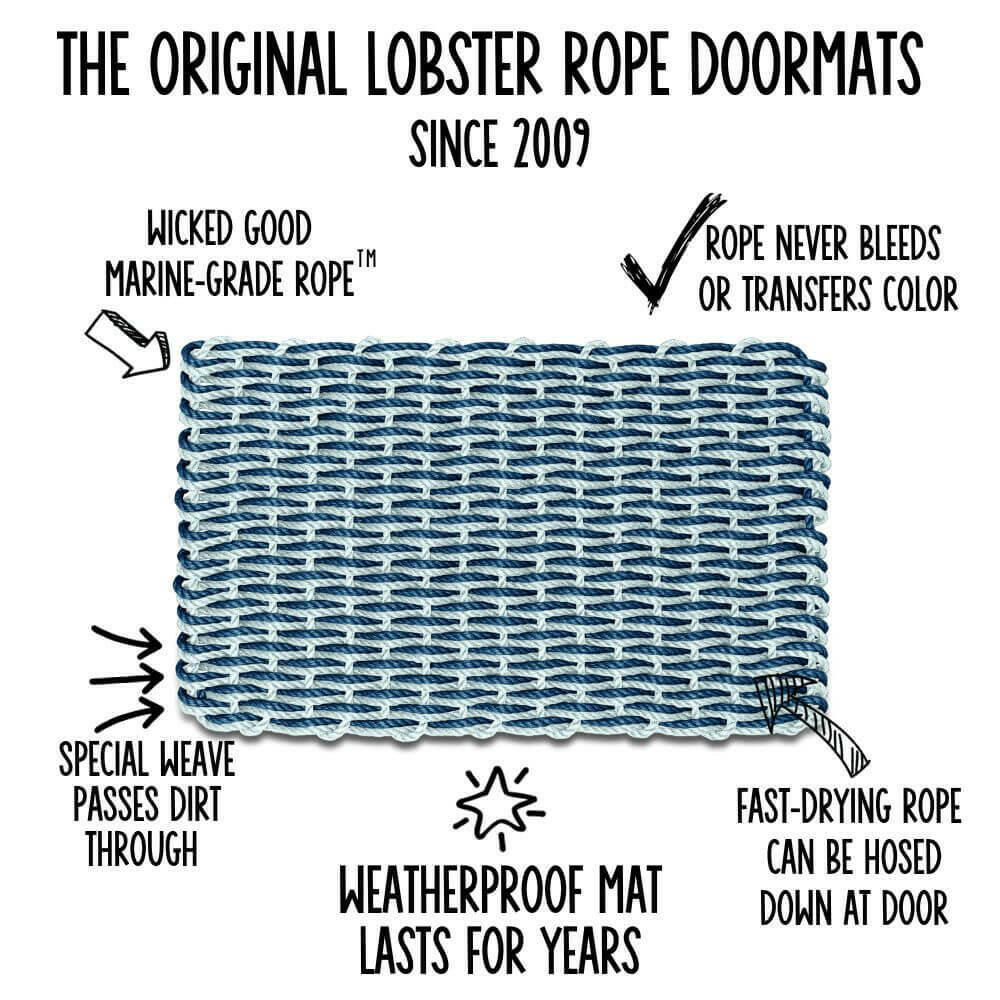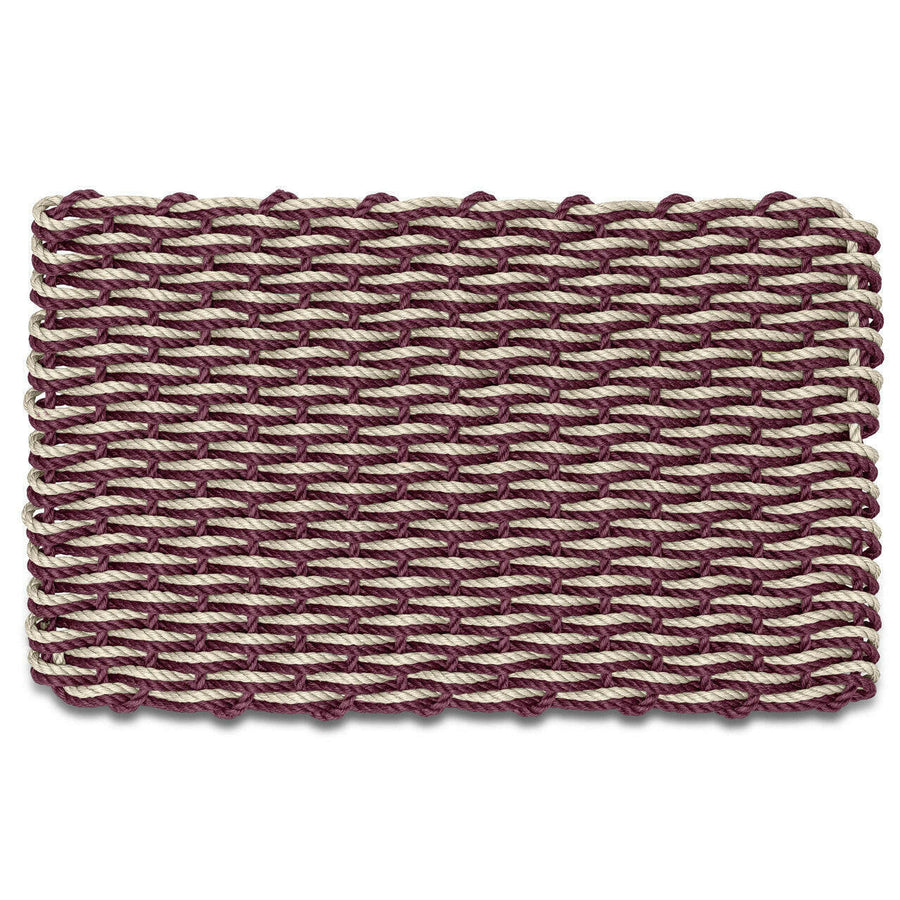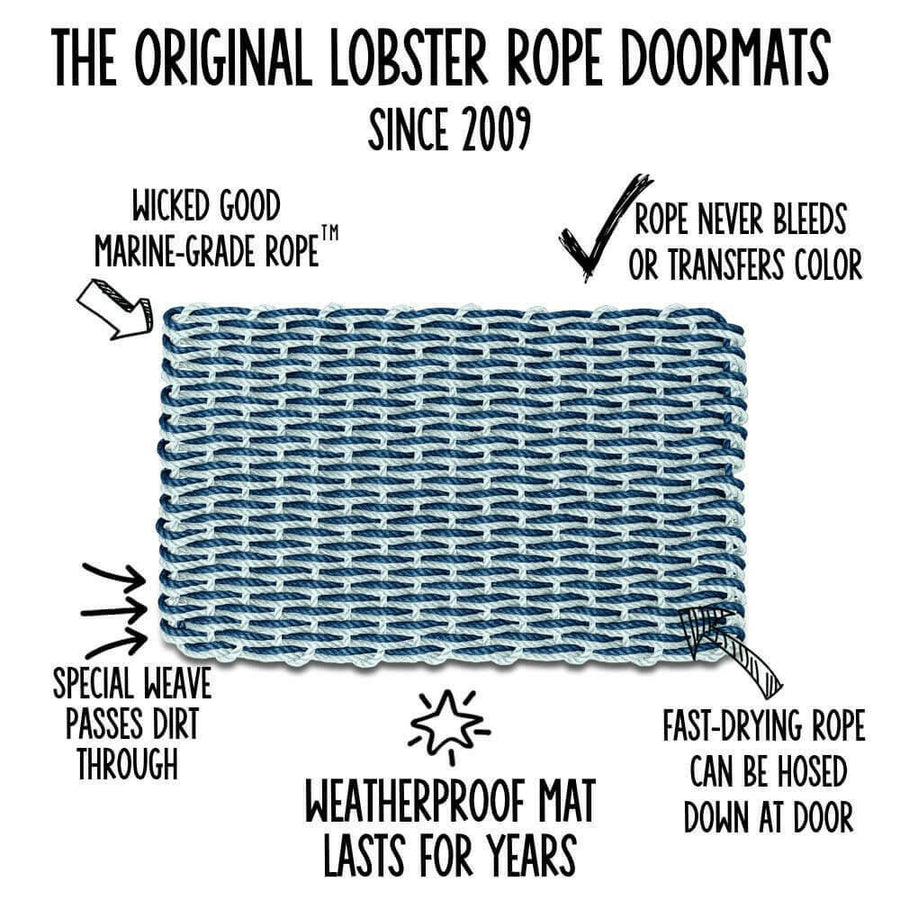 great look, feel & quality
Thank you so much, Ava! :)
Awesome product great design
Love these rope rugs- they are durable, don't get musty and work well to remove dirt. Love this style with a hint of color.
So happy you love your doormats, Barbara! Thank you so much!
Love It!
Been looking for a front door rug for a while, I finally found a good one.
Yay! So happy you love it, Stasia - thanks so much!
Awesome addition to our outdoor
We have been looking for the perfect outdoor mat to go between our pool area and our sunroom. This is it! Can weather the elements but still looks classy and stylish. Plus the Martin and tan match the exterior of our home. Will be ordering another one soon.
Rachel, this means so much to us! Thank you very much!
Excellent doormat
Sturdily built of stout marine rope, this mat is definitely built to last a long time. The colors are true to the online pictures. The mat was well packaged and delivered quickly. I can tell that the mat will soften and become a bit more supple with some use, and that's a good thing.
We're so thrilled to hear this, Richard - thank you so much! We take pride in using the best materials to make sure our products last a long time. Thanks again!
Previous Product
Next Product
People often buy
Total price:
$109.61
$128.95
Wicked Good Doormats are outdoor mats engineered to last for years
The World's Best Outdoor Door Mat
What makes them Wicked Good?
Outdoor door mats engineered to last for years.
What makes them Wicked Good?
The World's Best Outdoor Mat
Product Demonstration
Outdoor Door Mats That Last For Years
Your Questions Answered
Learn More About Wicked Good Doormats
WICKED GOOD LOBSTER ROPE DOORMATS FAQs
WICKED GOOD LOBSTER ROPE DOORMATS FAQs
Fast UPS Shipping
Orders Ship in 1-2 Business Days
Five Star Service
Fast turnaround on all inquiries
Easy Returns
Your Satisfaction Guaranteed
Local Maine Business
100% Woman-Owned