Wicked Good Nautical Rope Doormat, Silver & Dark Tan Double Weave
Size
Medium (18" x 30")
Large (24" x 36")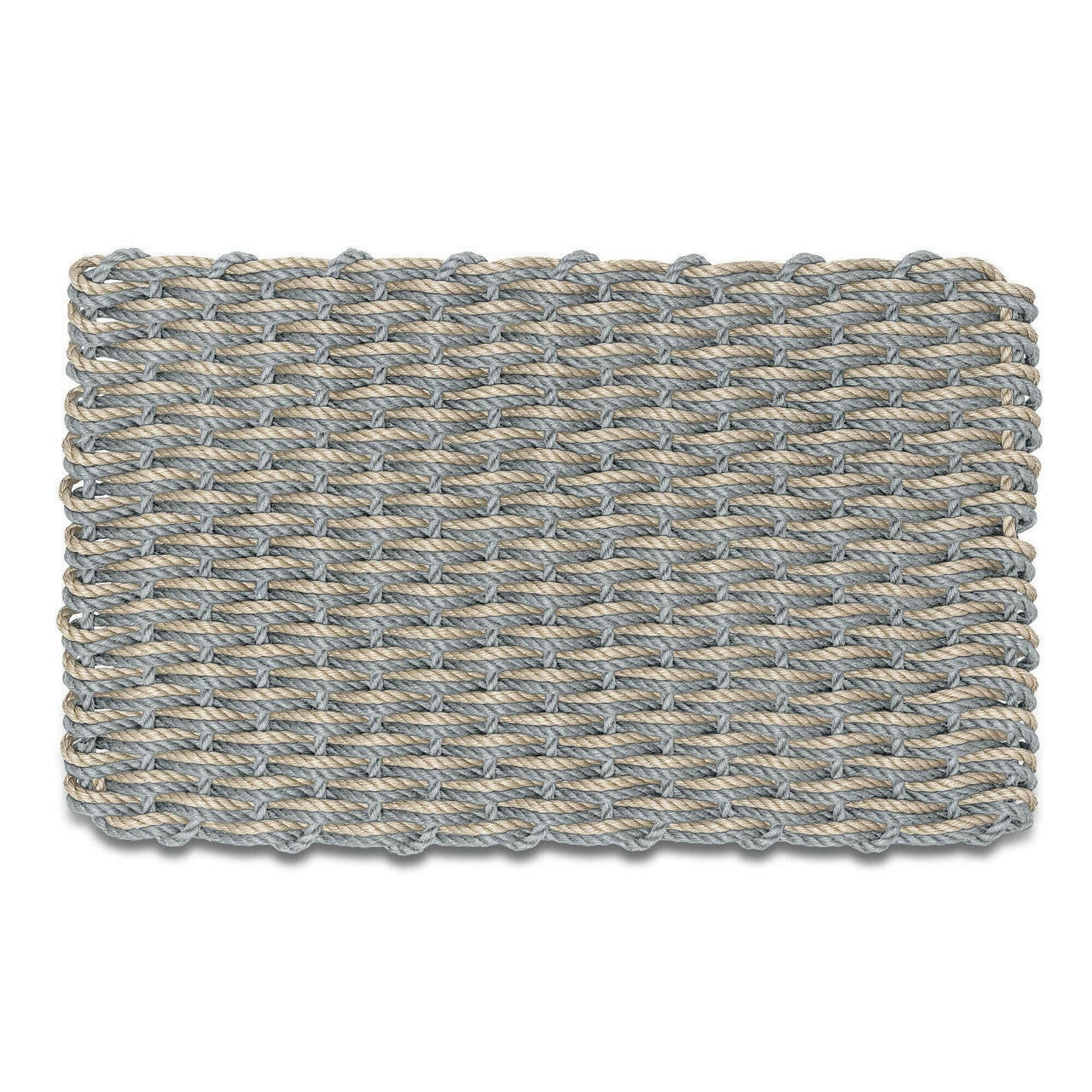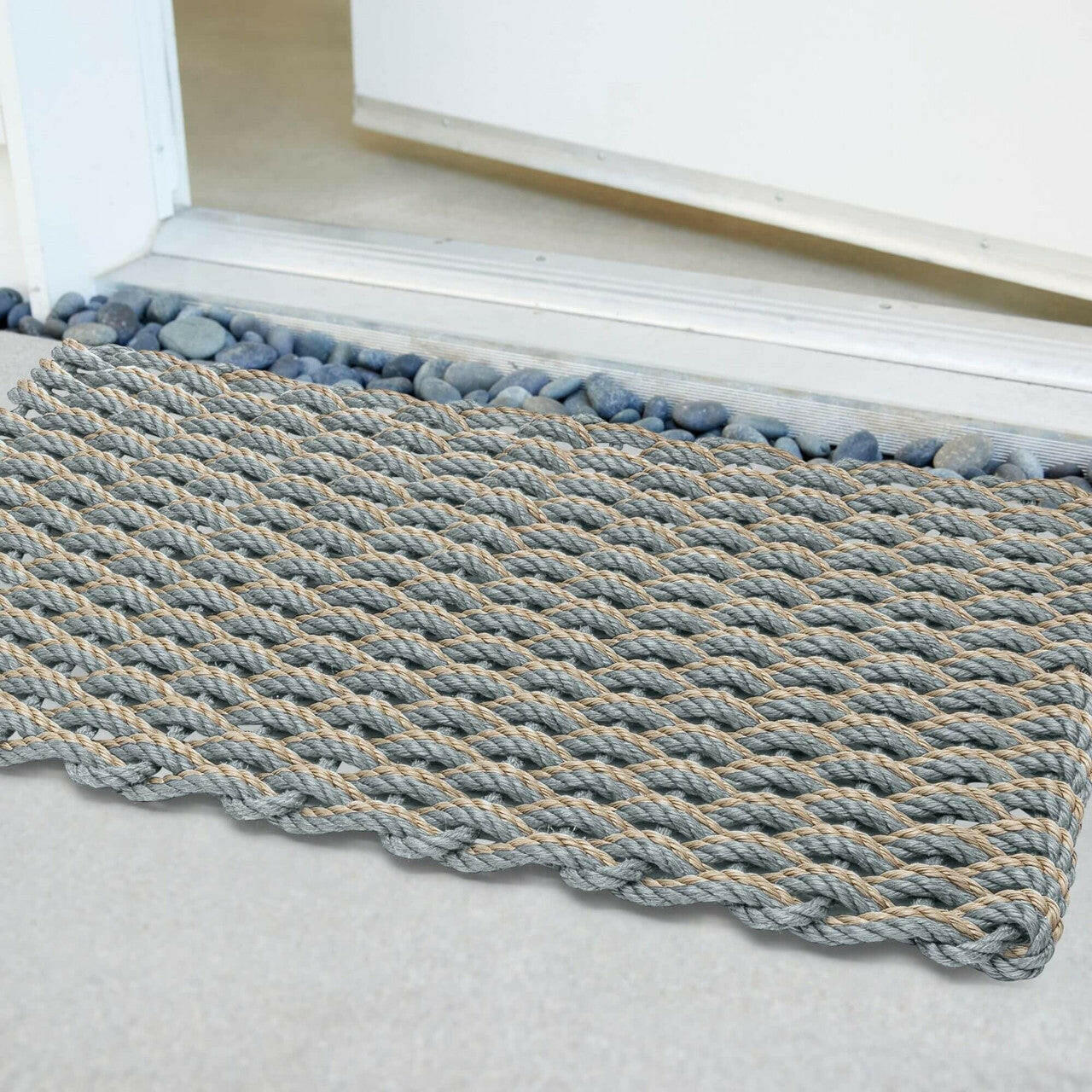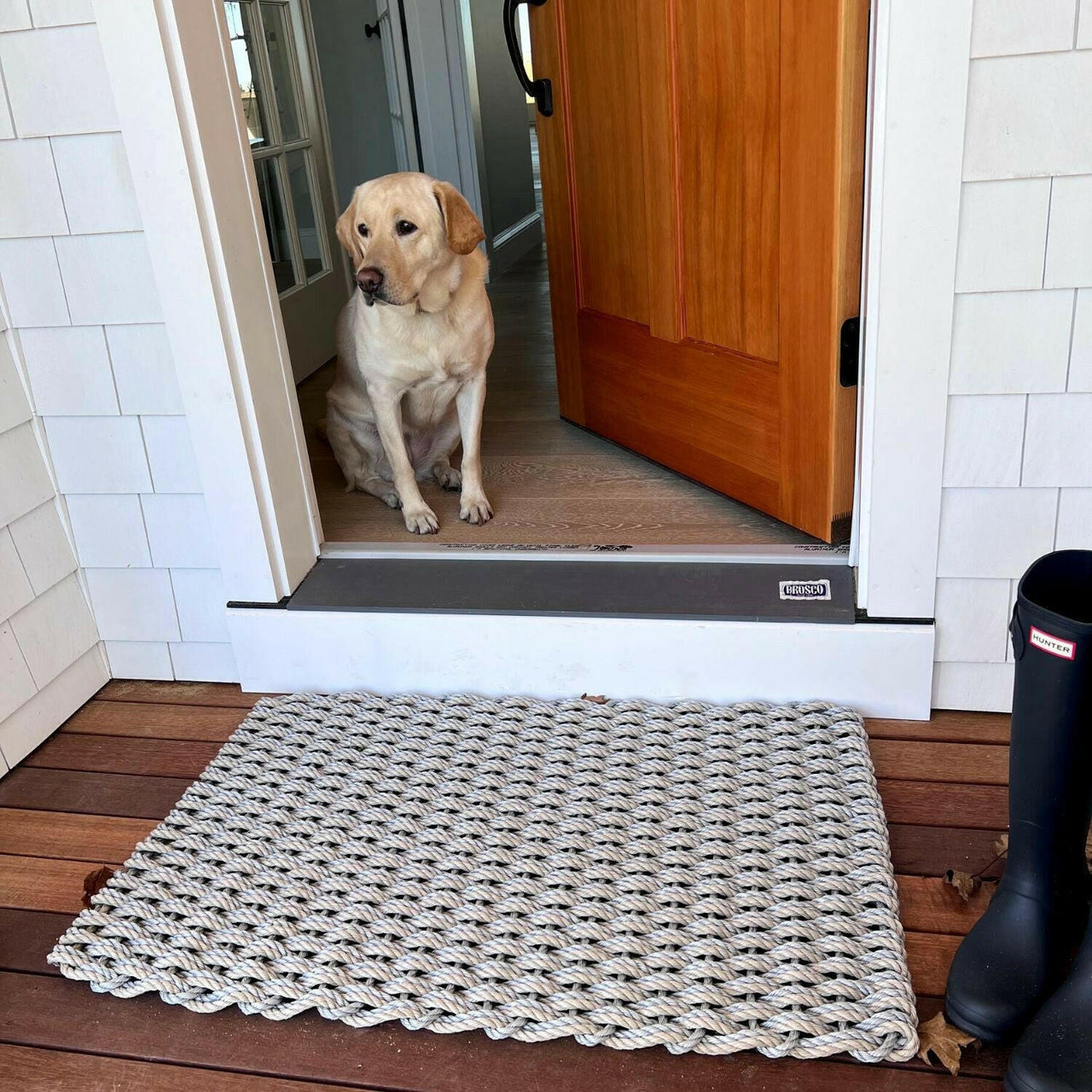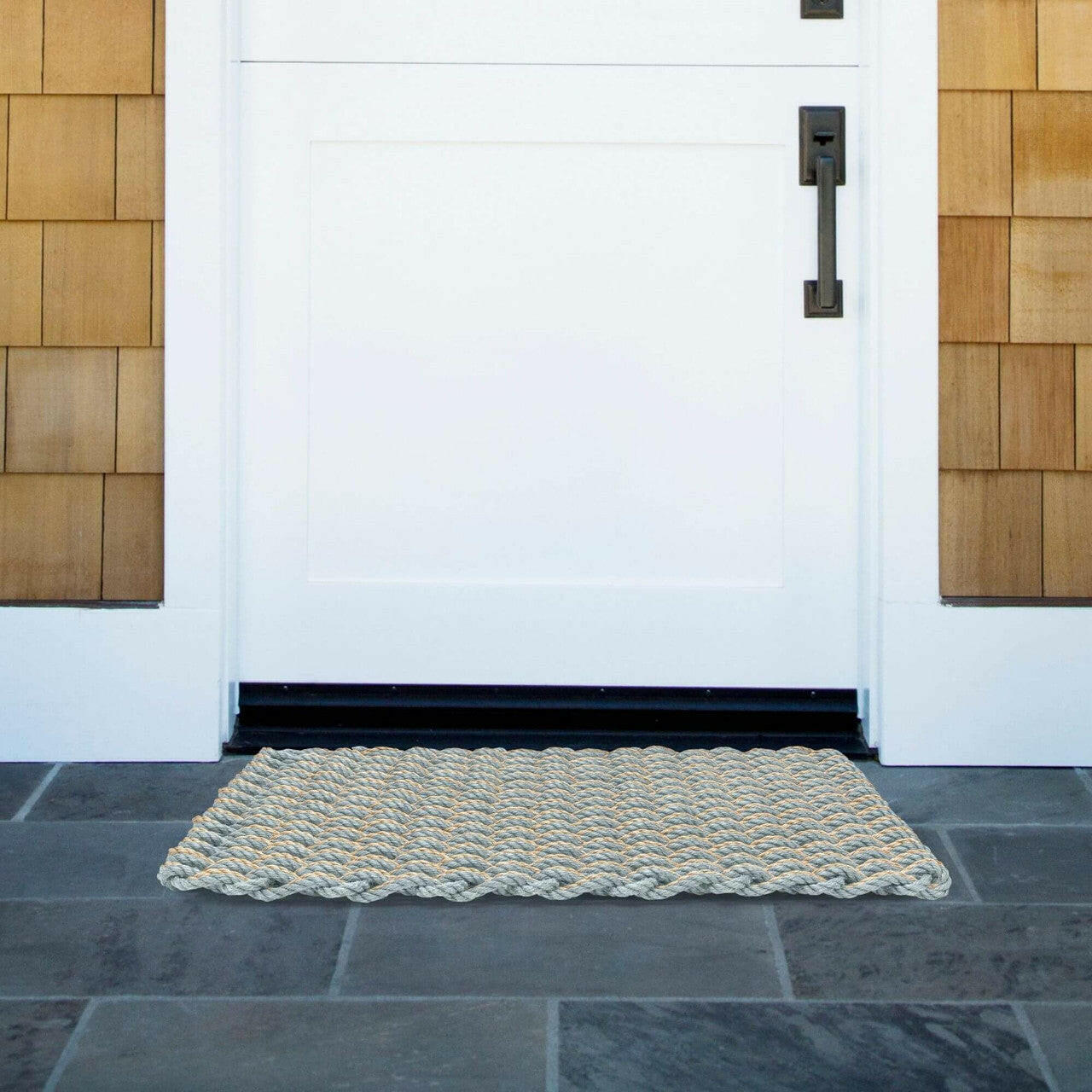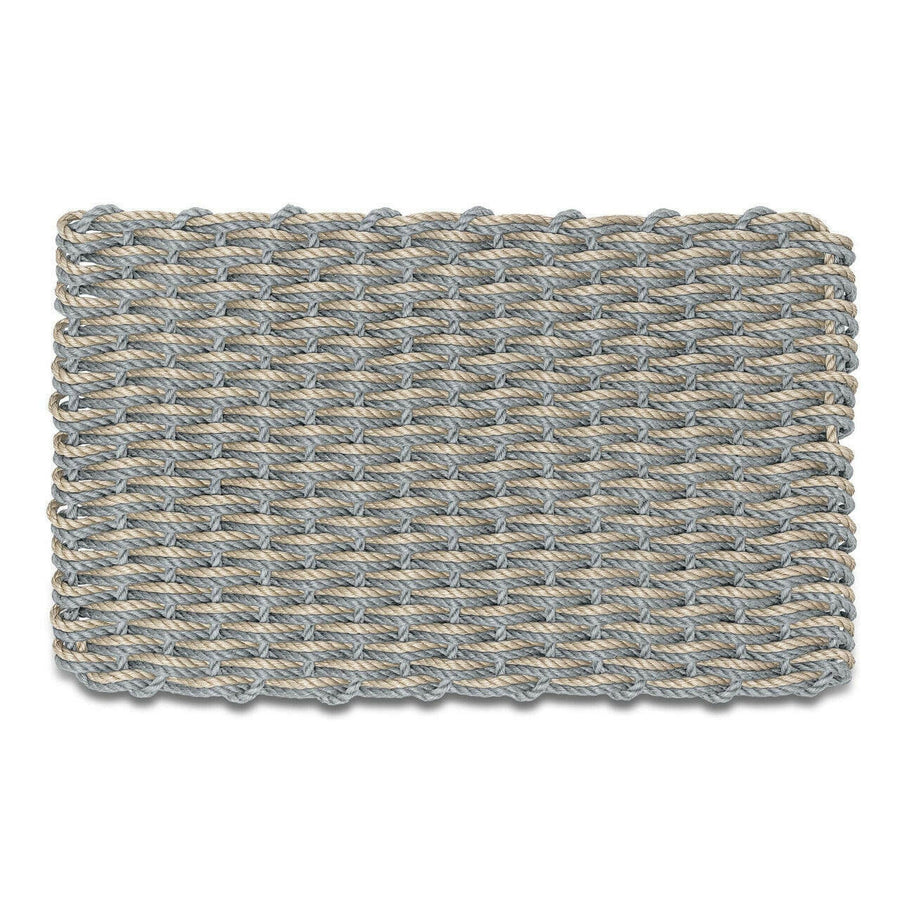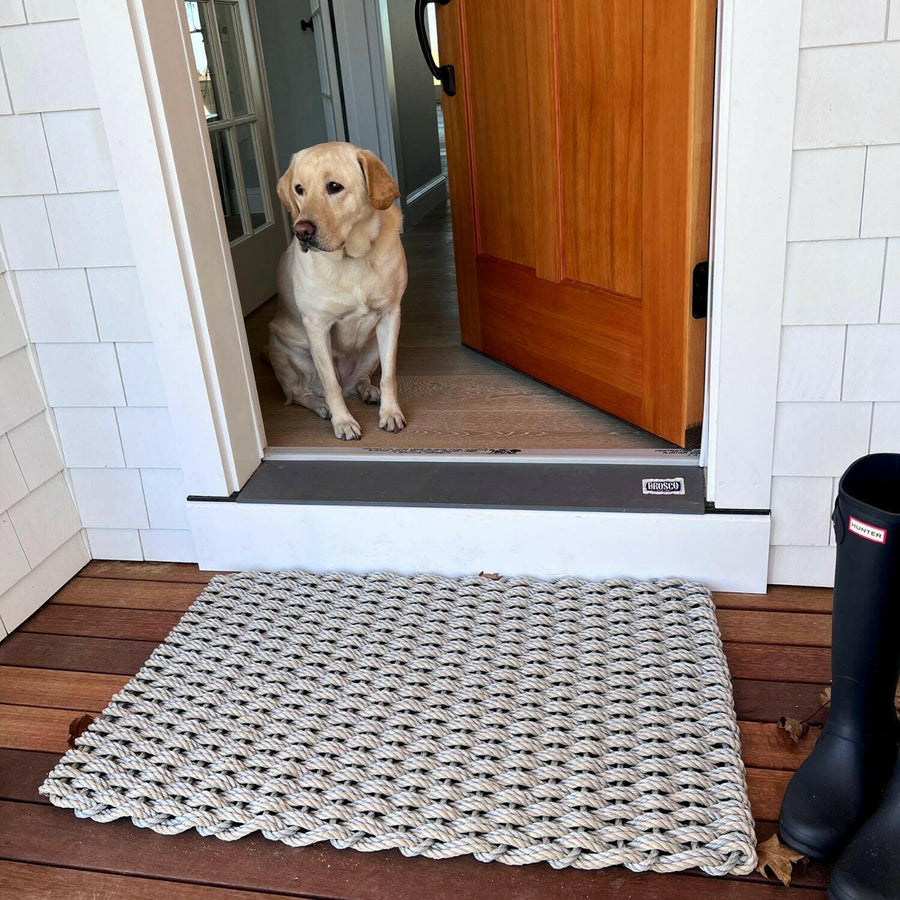 Wicked Good Nautical Rope Doormat, Silver & Dark Tan Double Weave
Love this mat. Dries quickly after being wet and looks great.
Jennifer, thank you so much for reaching out - we are super thrilled you love your new doormat!
Fantastic New Doormats
These doormats are so pretty - the colors go great with our house. Durable and well made, we will enjoy these for years to come. Originally they were out of stock and Paige kept me posted as to their return to the website, giving me the option to preorder as well. Communication was excellent, great company to deal with and highly recommend!
Melanie, thank you so much for taking the time to share and for your kind words! This means so much to us! We're absolutely delighted to serve you!
Better than Expected!
I just received my new doormats, and was thrilled! They are the perfect colors for our new beach home on the Gulf, and based on all of the reviews from others, I'm expecting them to last a looooong time! I was replacing my old door mats every year due to the salty weather here; however, I'm hoping these last a lot longer! My ONLY desire is for you all to make a LARGER door mat to compliment a double door! PLEASE!!!
Kathryn, this means so much to us - thank you!! We're so pleased that you're happy with your mats! We do have doormat runners that are pefect for double doors - Paige will reach out to you to assist you on this. Again, thank you so much!
Thank you so much, Tara! :)
Perfect
Love my door mats, perfect color for my slate patio. Great communication and delivery.
It's our pleasure to serve you, Heather! We're super happy you love them, thank you so much!

Previous Product
Next Product
WICKED GOOD LOBSTER ROPE DOORMATS
The World's Best Outdoor Door Mat
What makes them Wicked Good?
The World's Best Outdoor Mat
What makes them Wicked Good?
The World's Best Outdoor Mat
Product Demonstration
Outdoor Door Mats That Last For Years
Product Demonstration
Outdoor Door Mats That Last For Years
Your Questions Answered
Learn More About Wicked Good Doormats
Your Questions Answered
Learn More About Wicked Good Doormats
LOBSTER ROPE DOORMATS 101
Top Questions About Wicked Good Doormats
People often buy
Total price:
$134.02
$148.90
Fast UPS Shipping
Orders Ship in 1-2 Business Days
Five Star Service
Fast turnaround on all inquiries
Easy Returns
Your Satisfaction Guaranteed
Local Maine Business
100% Woman-Owned