Stacked Stone Lamp, Handcrafted from Beach & River Rocks
1 Natural Coastal Cottage Stone Lamp Size
14" - 15" with shade
24" - 25" with shade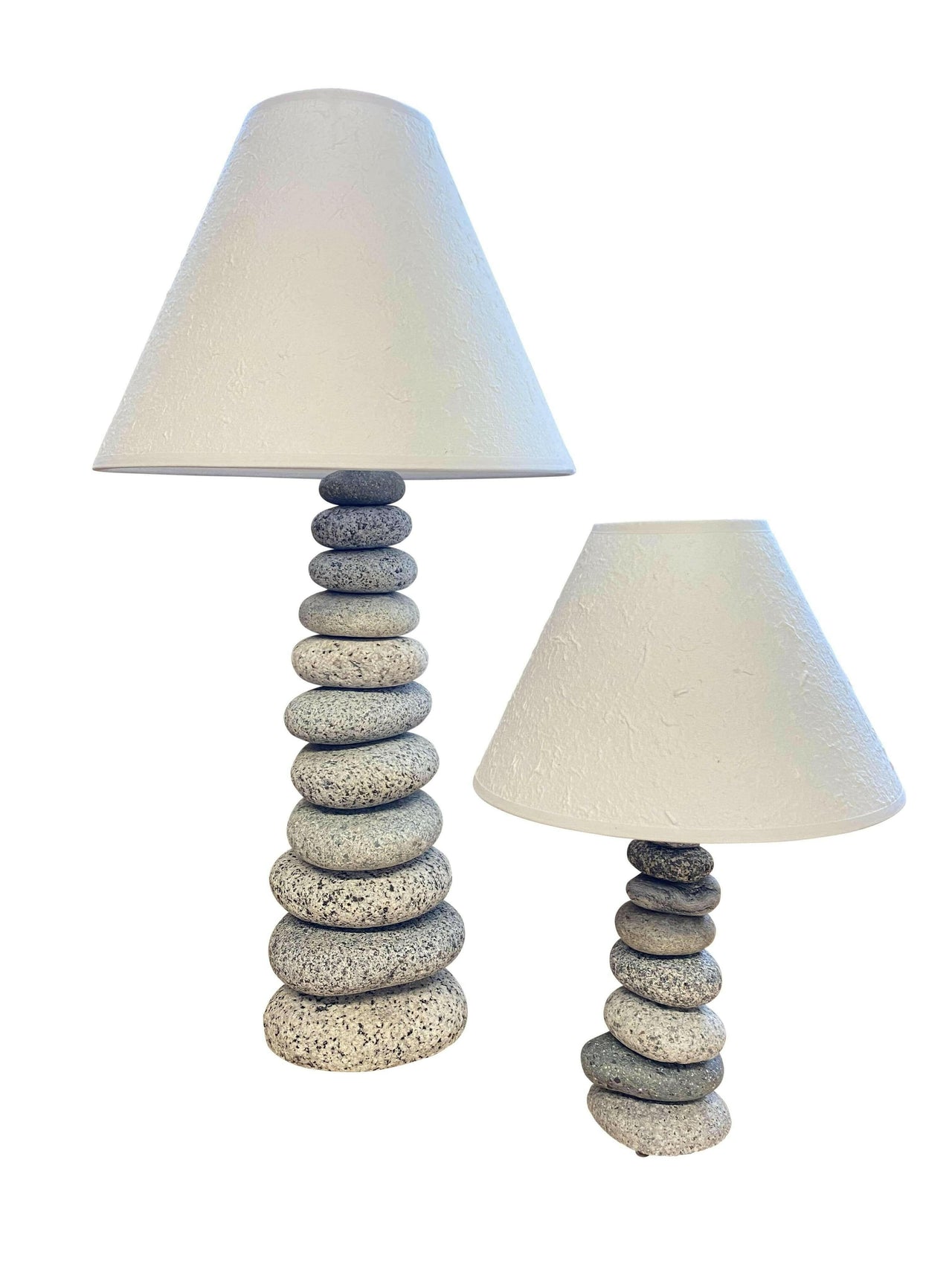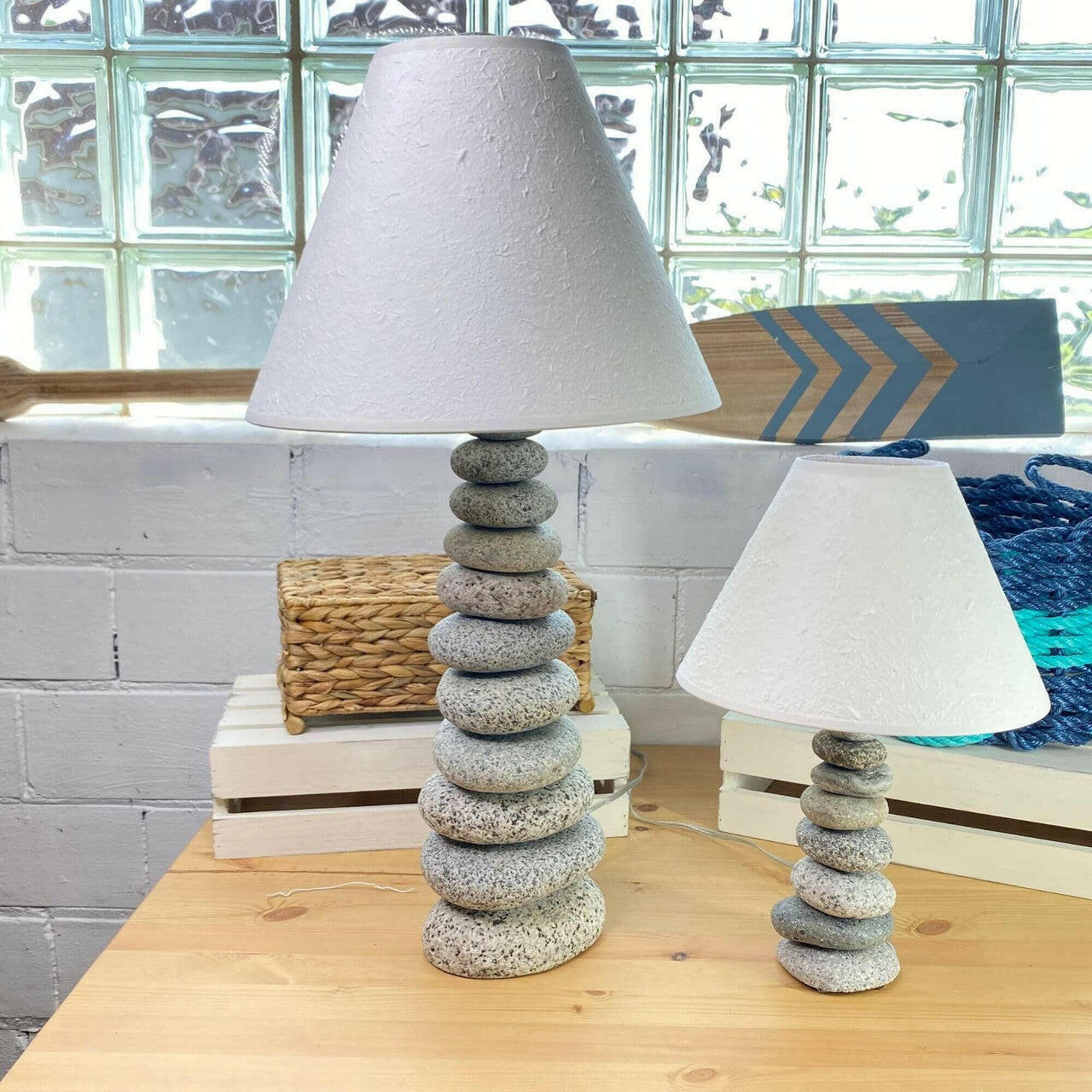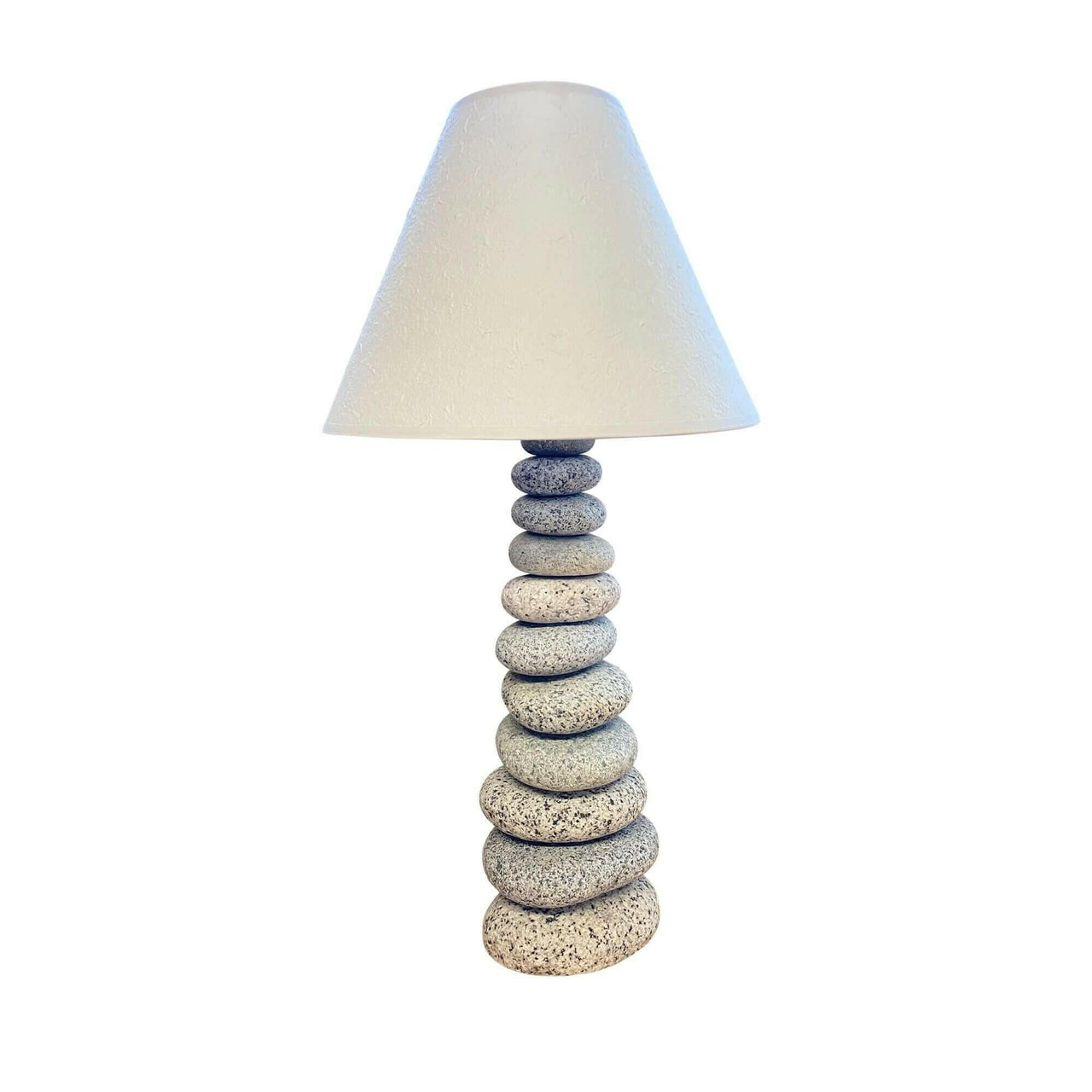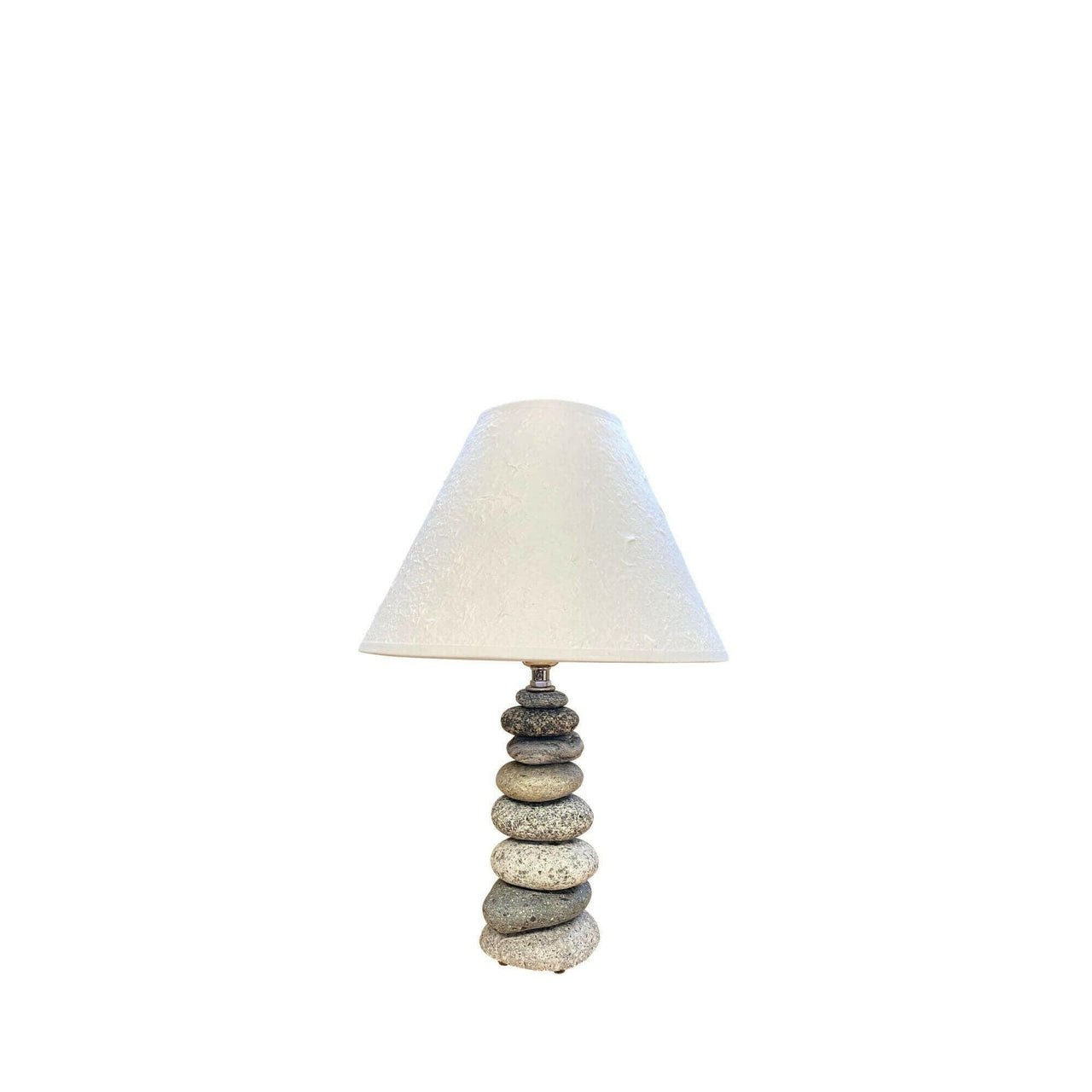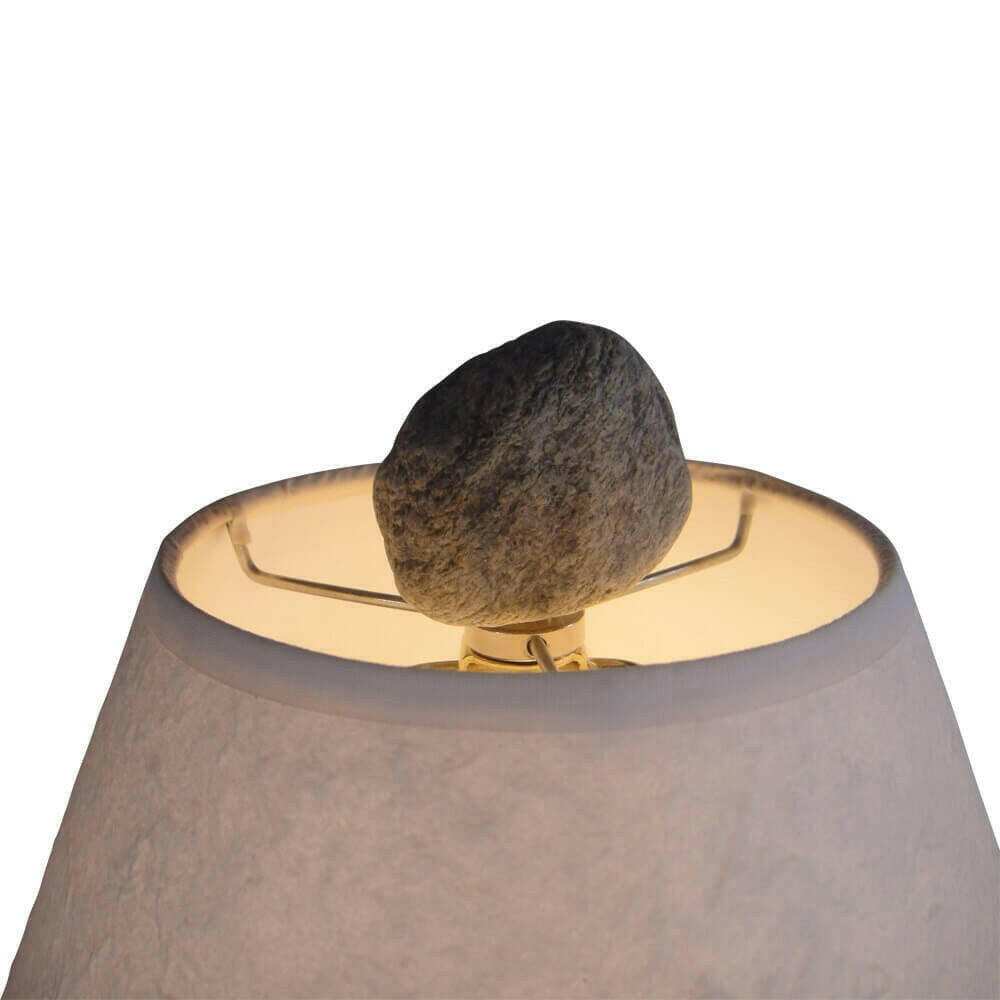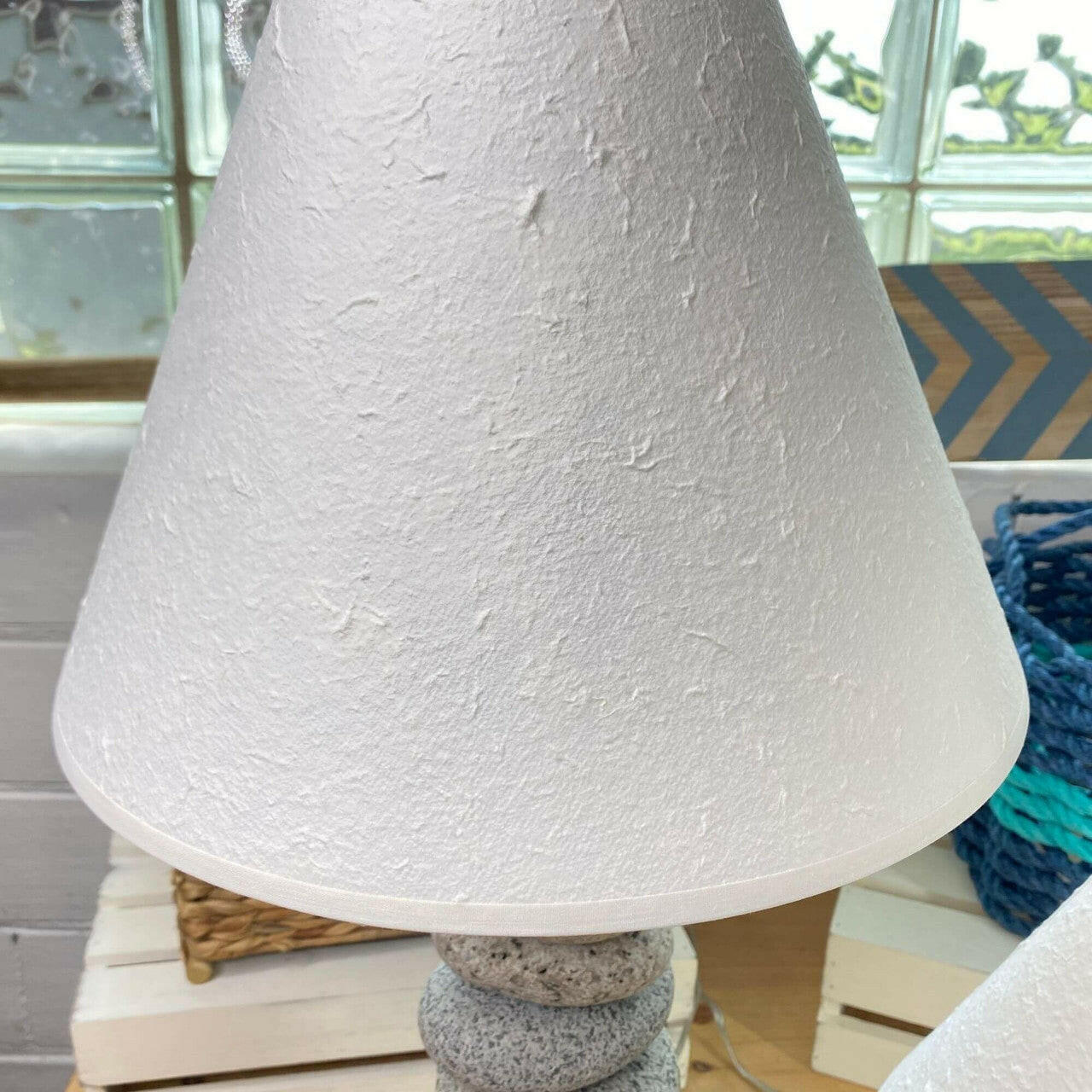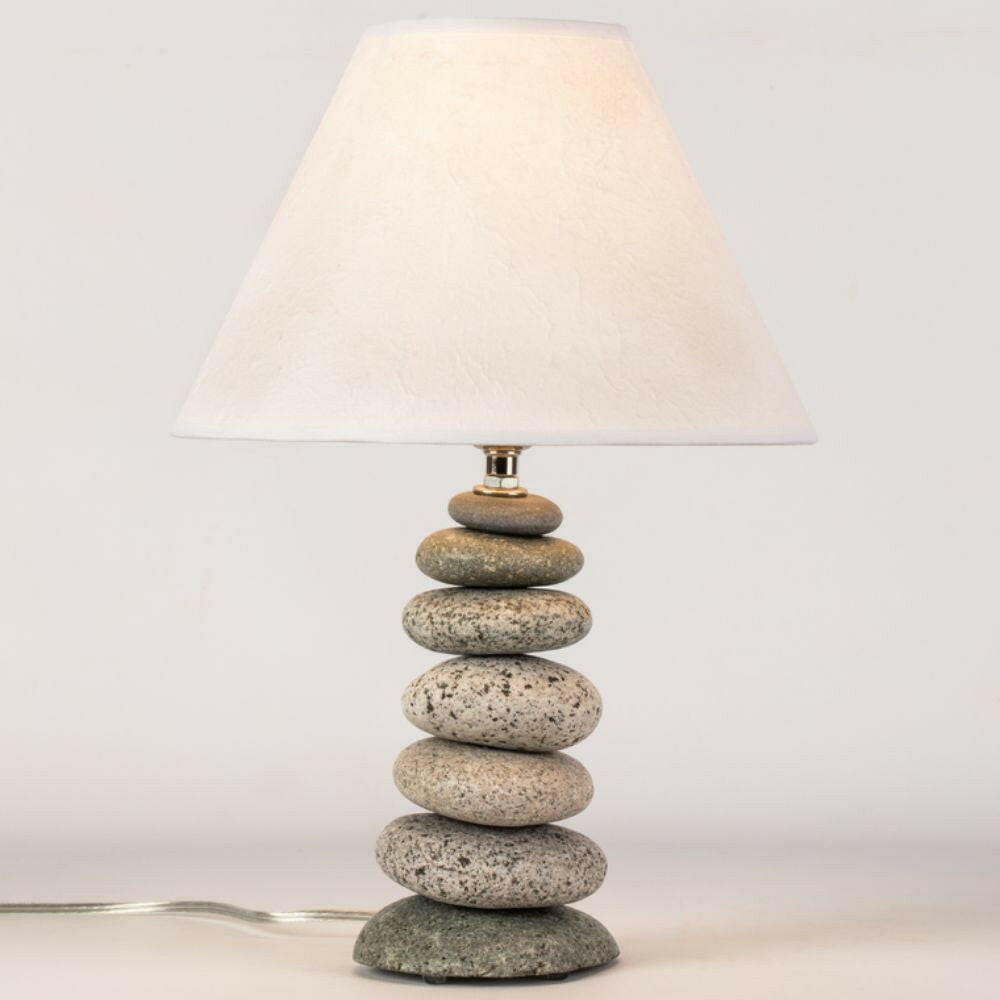 Love this lamp!
I wanted a lamp for my bedside table that was attractive and functional, and wouldn't tip over when the wind blew or I bumped it. This is just what I needed! The stones are beautiful, and the shade is lovely raw pressed paper. Very happy with this!
Thank you so much, Roberta! We're so thrilled that you're very happy with your lamp!
Art work
It is like a piece of artwork.
Thank you, Bill! The artisans are so careful with each stone and finding just the right one. So happy you appreciate it! Thanks for letting us know!
I love my stone lamps
I am very happy with my stone lamps that I ordered from New England Trading. Customer service was awesome and they responded to my e-mail inquiry very quickly. Thank you!
Thank you so much, Laurent!
Stacked Stone Lamp
Beautiful bedside lamp! Stones went well together. Love 3 way bulb option. Quick delivery!Thank you
Thank you so much, Kathleen!
Rock Lamp
Lamp was pretty, but I had hoped the rocks would have be different colors like the picture. Packaged well and arrived safely to Minnesota.
Thanks, Susan. We spoke with the artisan and he confirmed that each lamp is unique and one-of-a-kind and some have more variety than others, but he does his best to find rocks that create a beautiful lamp. I hope you enjoy yours!

Previous Product

Next Product
Fast UPS Shipping
Orders Ship in 1-2 Business Days
Five Star Service
Fast turnaround on all inquiries
Easy Returns
Your Satisfaction Guaranteed
Local Maine Business
100% Woman-Owned