Wicked Good Nautical Rope Doormat, Brown with 2 Light Tan Stripes
Size
Medium (18" x 30")
Large (24" x 36")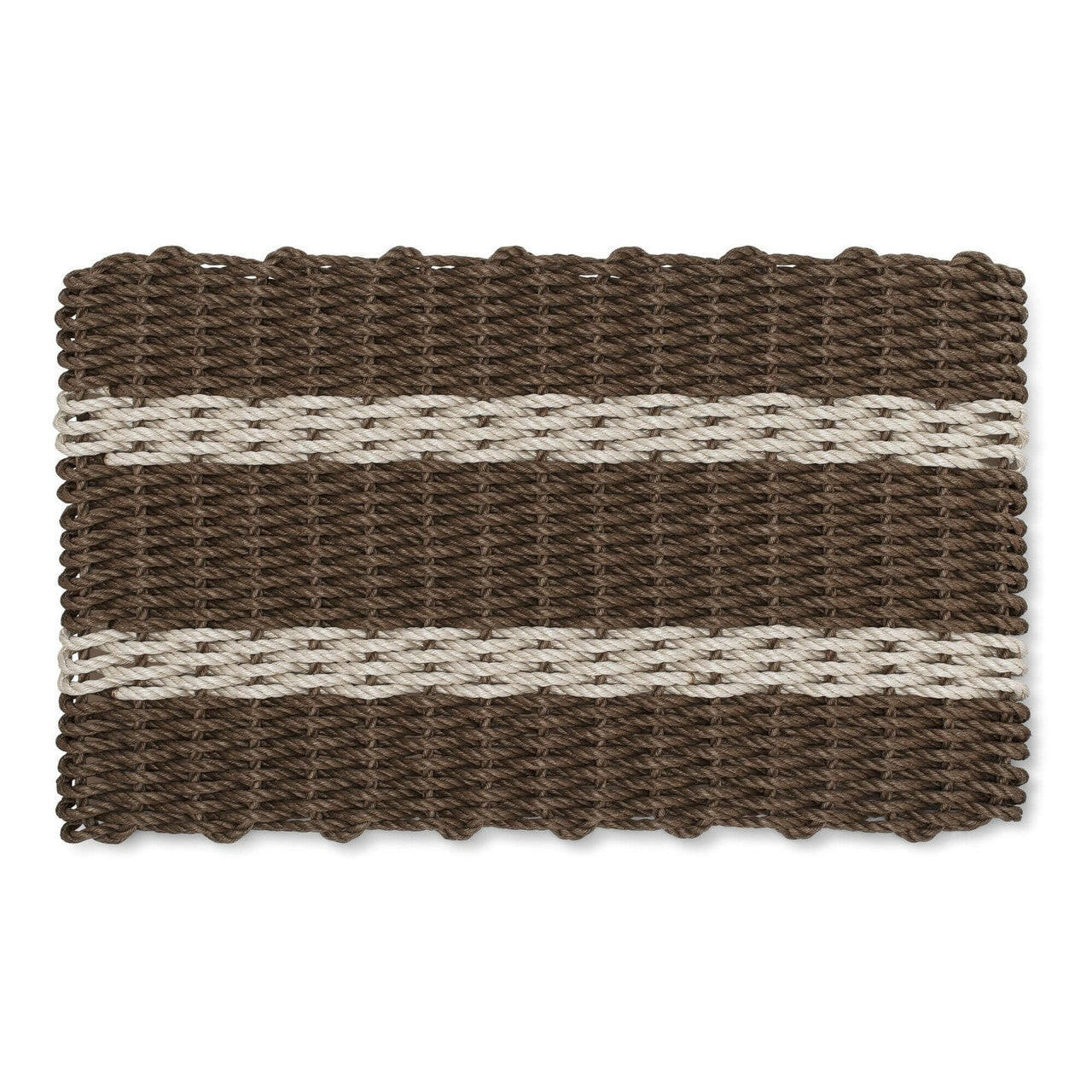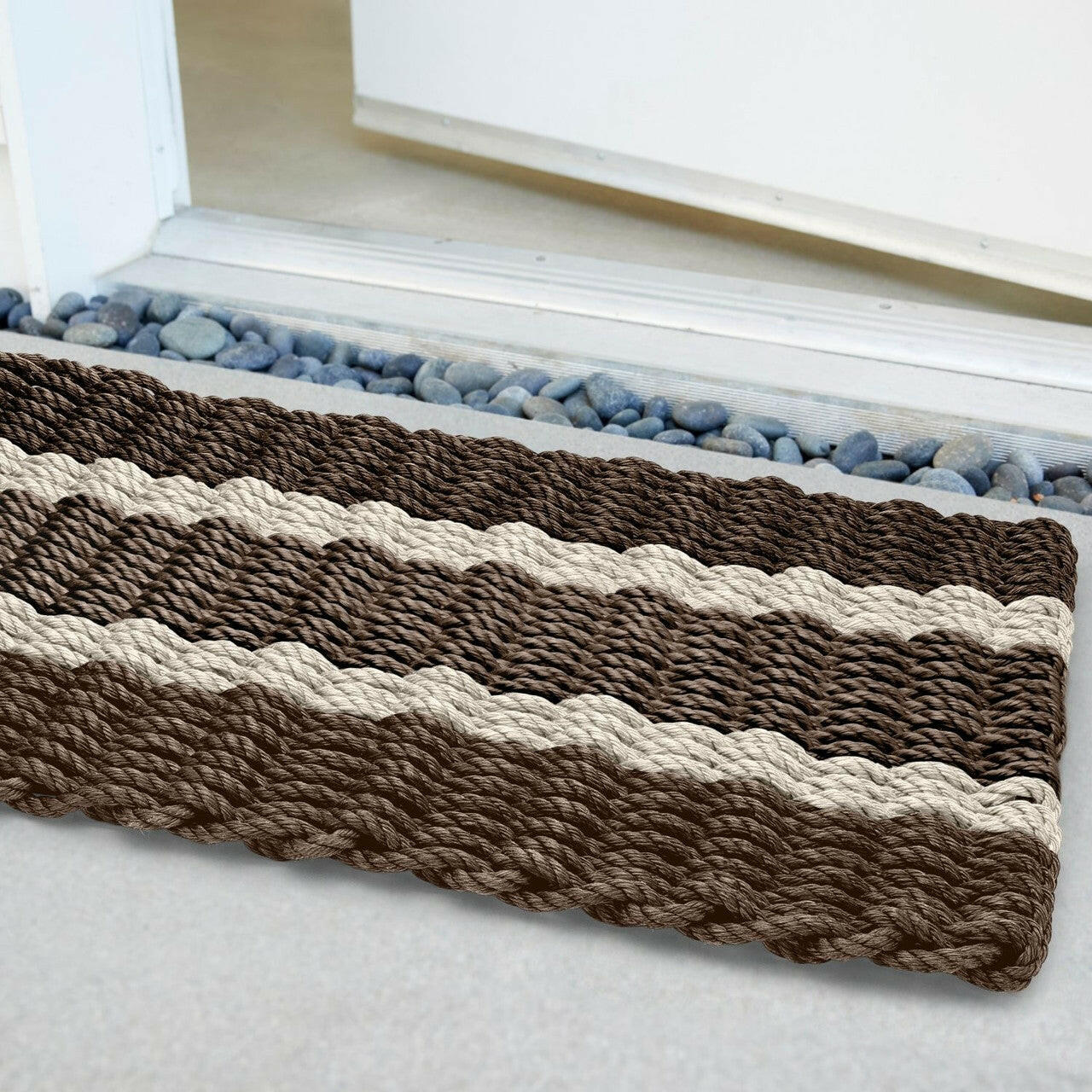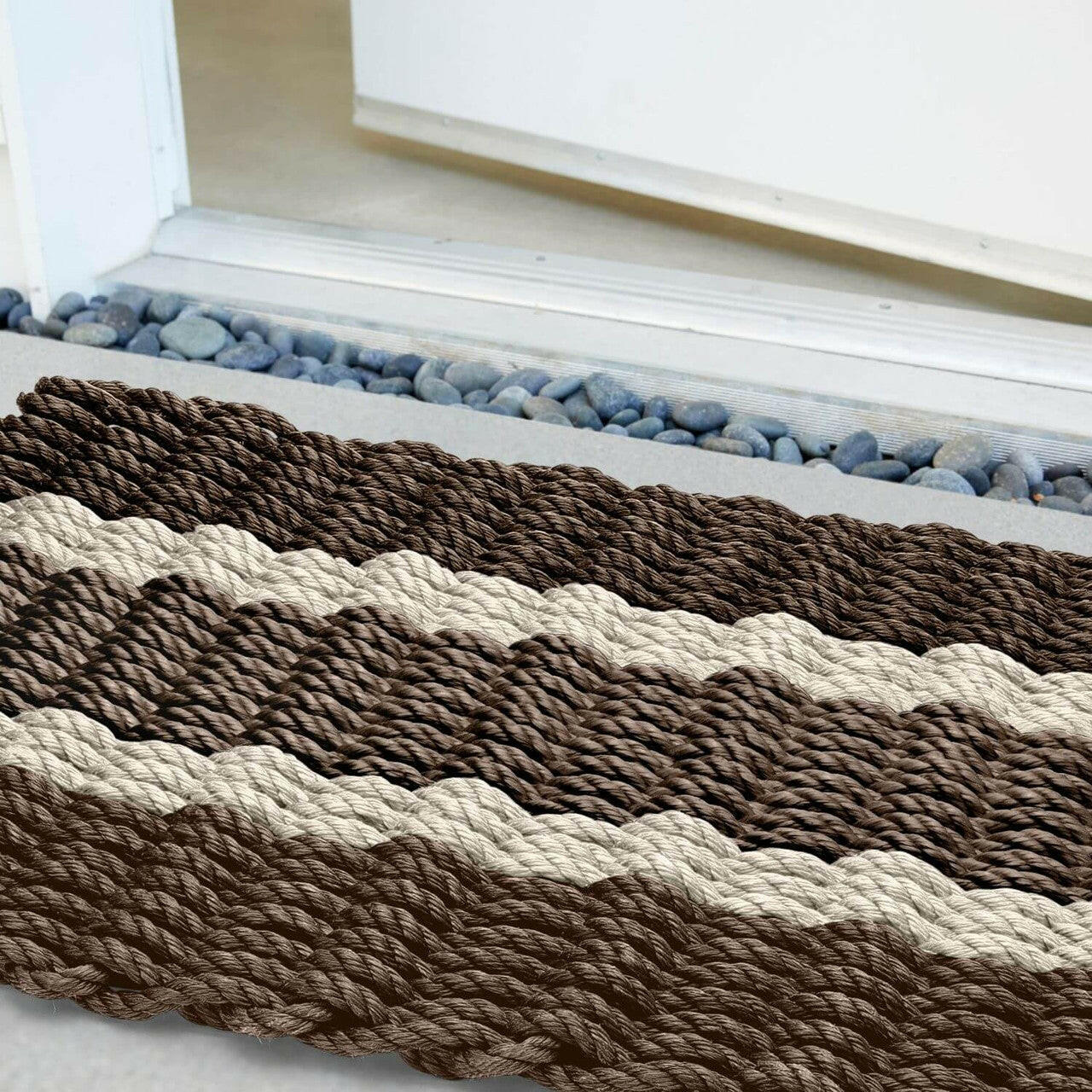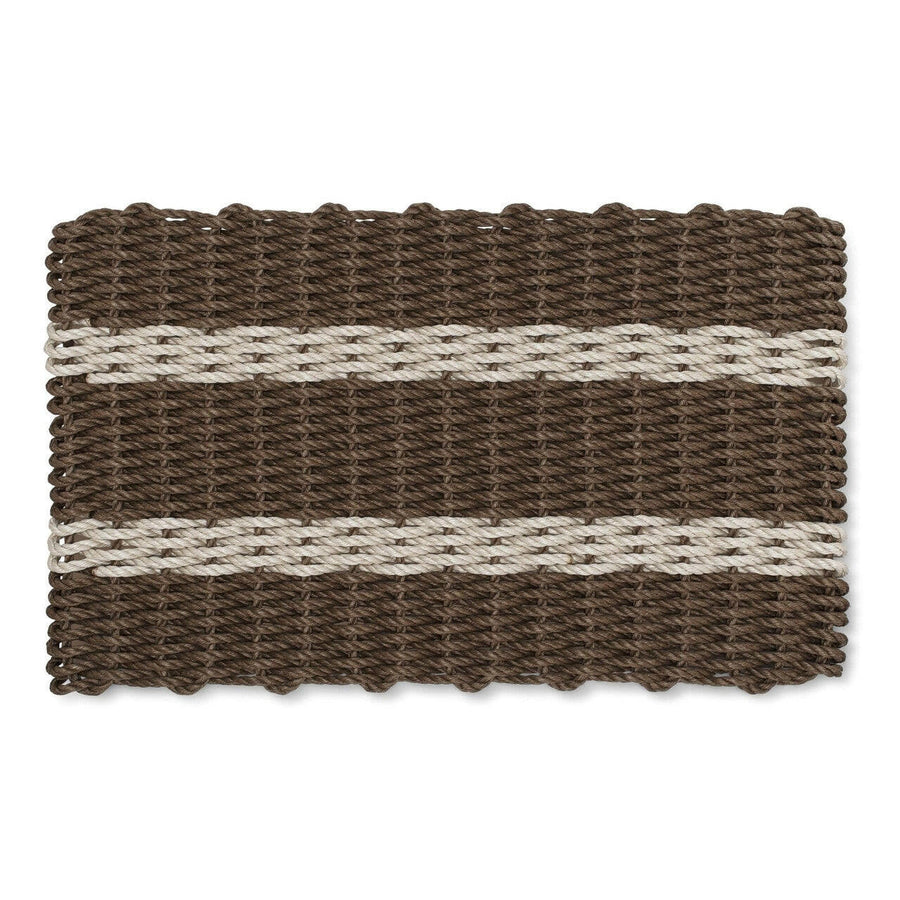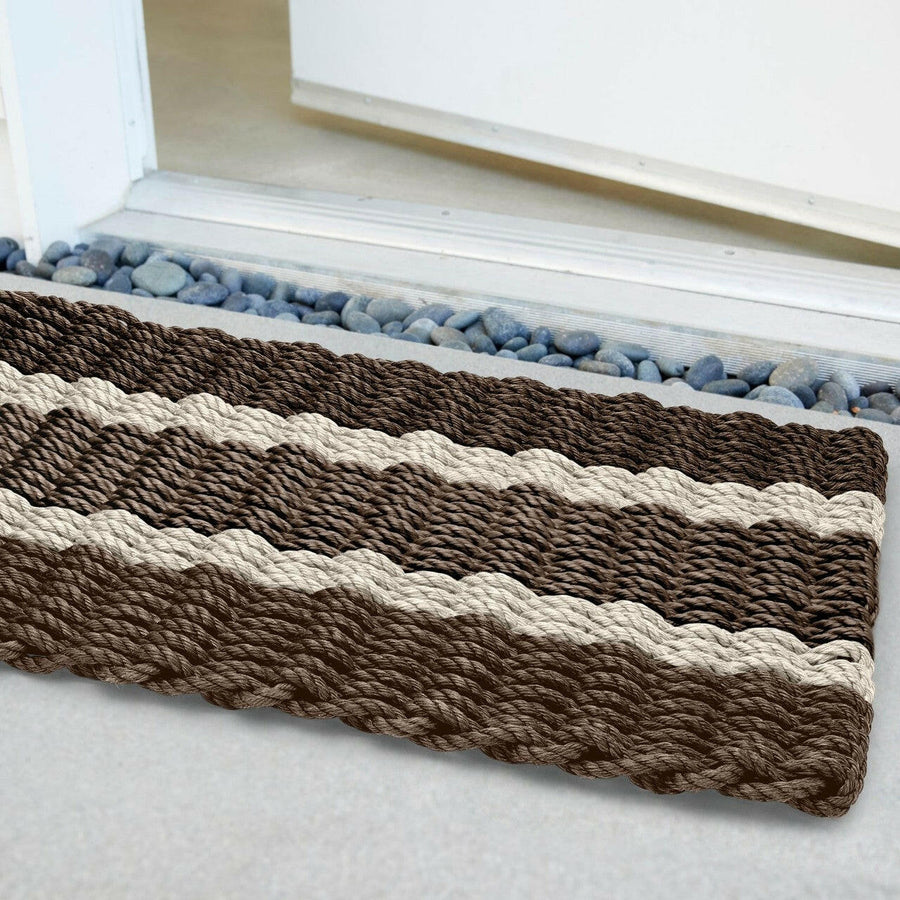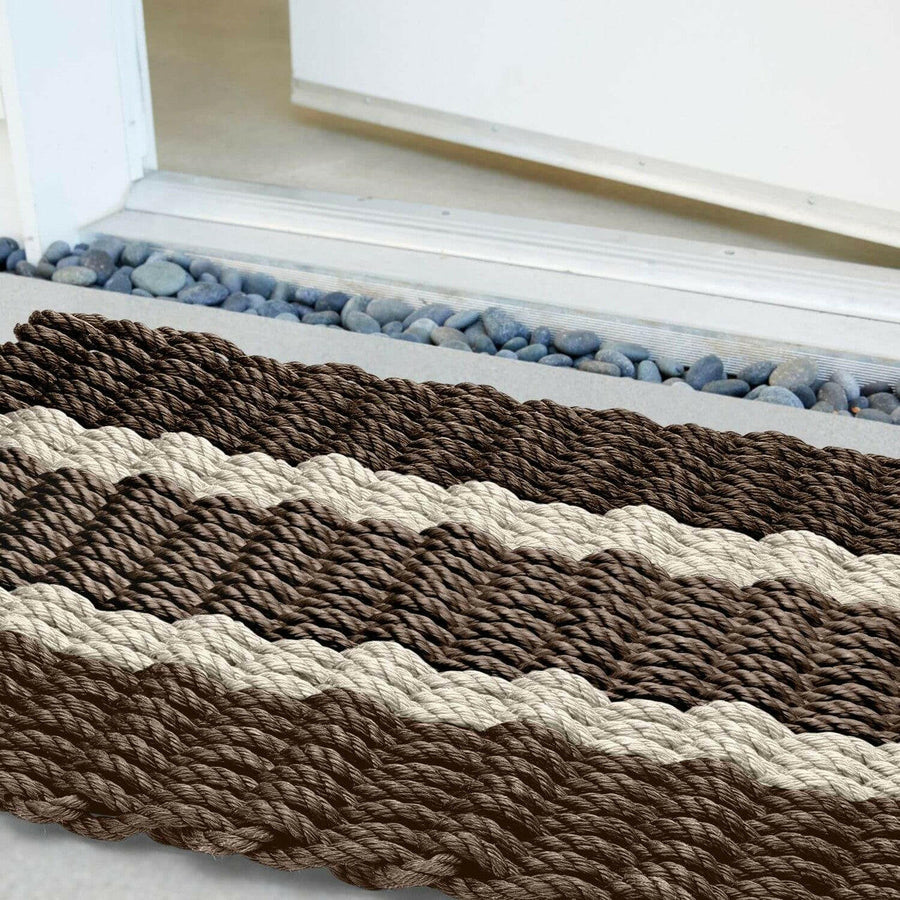 Rope Doormat
The rope doormat has exceeded my expectations. It is beautiful and has added to the curb appeal of my front porch.
Thank you so much, Kelly!!
Wonderful may and looks great!
Wonderful looking mat. Looks so much nicer than the standard fair.
Very nice!
I've had this rug for a few months now. I was waiting to write a review until I was able to know for sure it did the most important thing that I wanted it to do - dry quickly. Our stoop isn't covered so it gets rained on, and it also gets no sun, so my rug would always stay wet for days after rain. I'm happy to say that this rug dries quickly! The weave construction not only allows the rug itself to dry quickly, but also the concrete underneath. It is also very nice looking and seems to be very well constructed. It's very thick and heavy. I was hesitant to spend this much on a rug, but I'm glad I did!
Lisa, thank you so much for sending this review! We are so thrilled you tried our Lobster Rope Doormats and are happy with them!!
Love this door mat
A beautiful door mat that works hard

Previous Product

Next Product
WICKED GOOD LOBSTER ROPE DOORMATS
The World's Best Outdoor Door Mat
What makes them Wicked Good?
The World's Best Outdoor Mat
What makes them Wicked Good?
The World's Best Outdoor Mat
Product Demonstration
Outdoor Door Mats That Last For Years
Product Demonstration
Outdoor Door Mats That Last For Years
Your Questions Answered
Learn More About Wicked Good Doormats
Your Questions Answered
Learn More About Wicked Good Doormats
LOBSTER ROPE DOORMATS 101
Top Questions About Wicked Good Doormats
People often buy
Total price:
$138.90
$148.90
Fast UPS Shipping
Orders Ship in 1-2 Business Days
Five Star Service
Fast turnaround on all inquiries
Easy Returns
Your Satisfaction Guaranteed
Local Maine Business
100% Woman-Owned