Wicked Good Nautical Rope Doormat, Dark Tan with 2 Black Stripes
Size
Medium (18" x 30")
Large (24" x 36")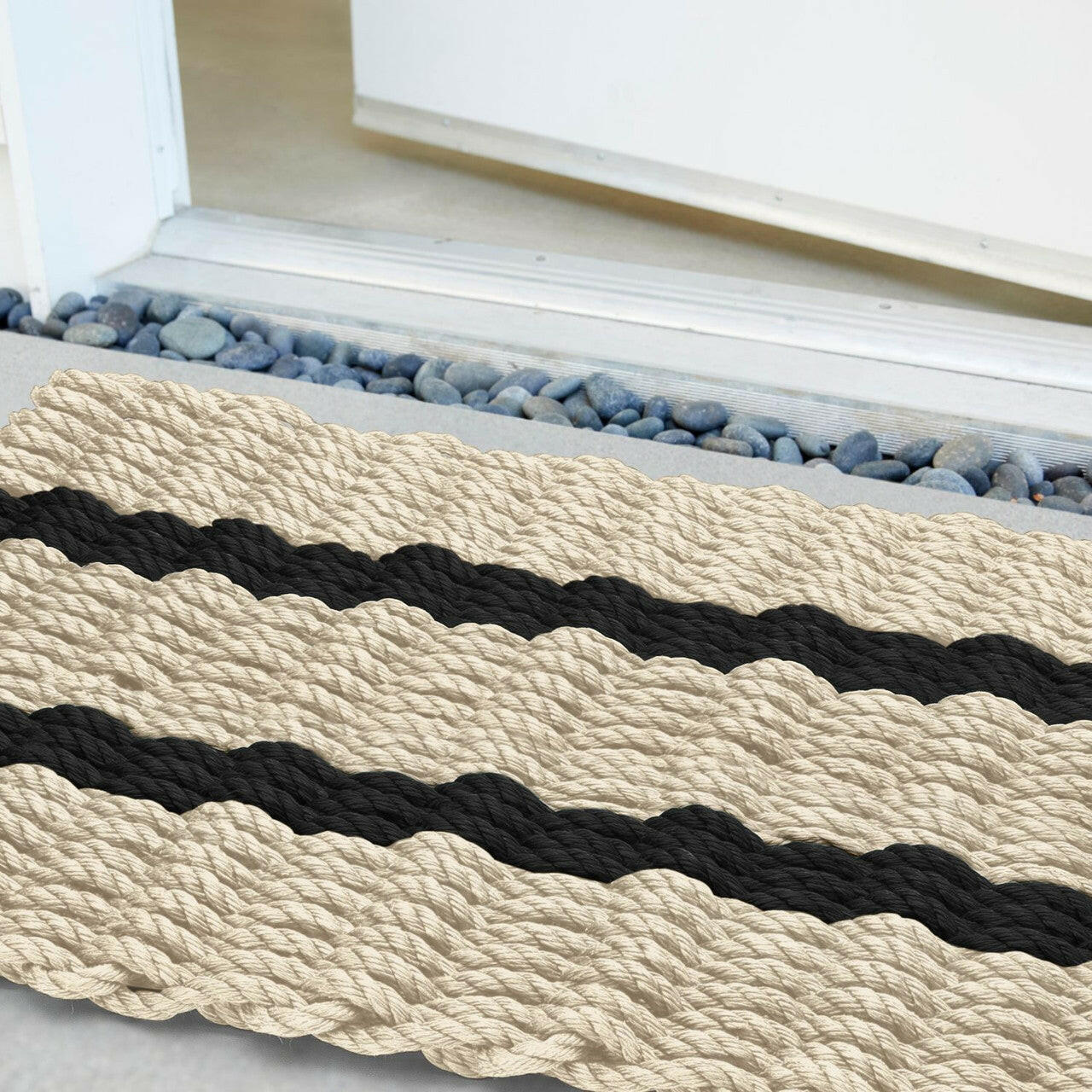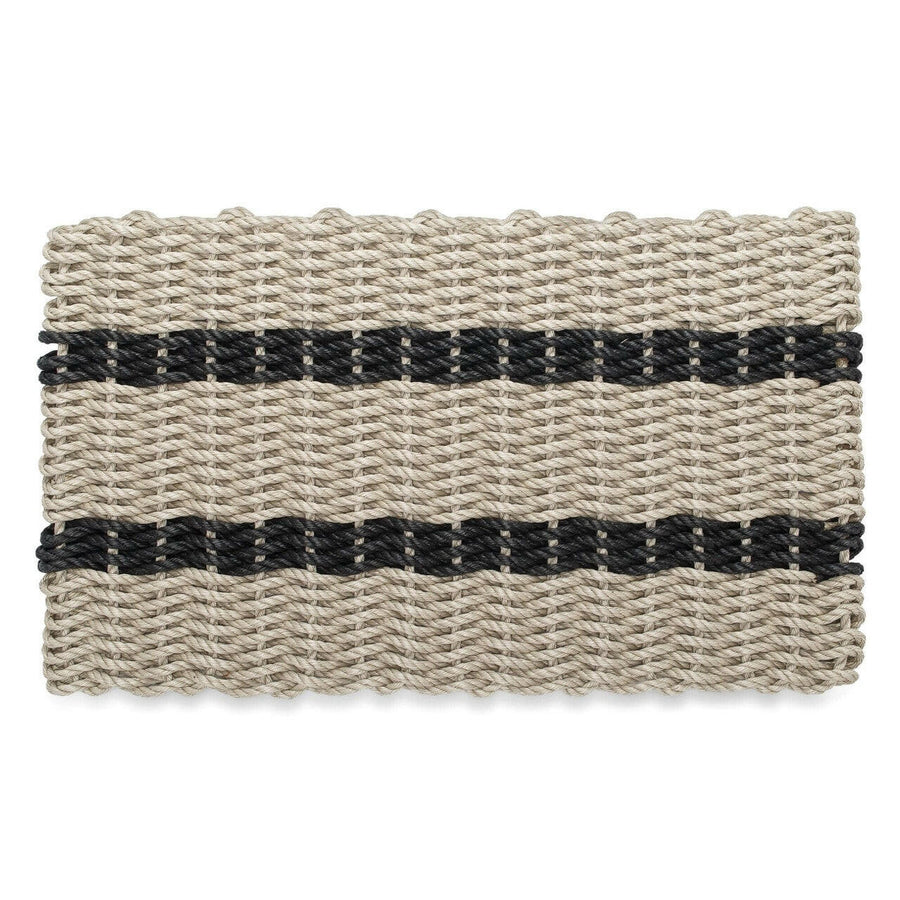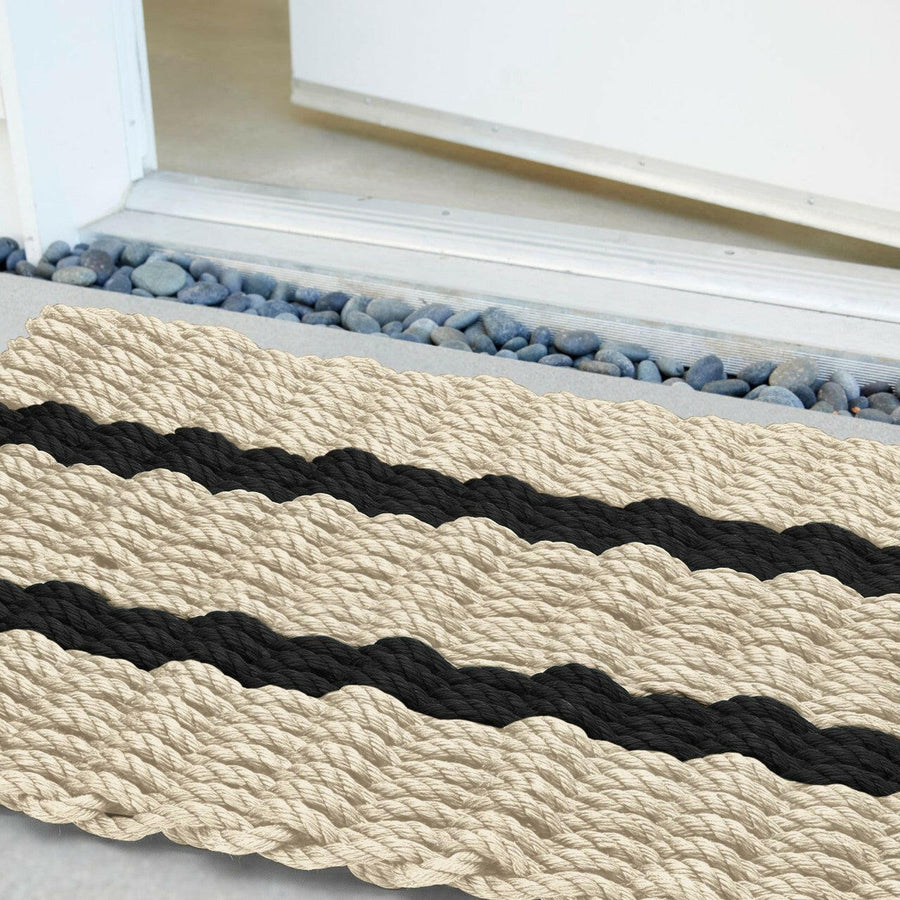 Mats that work
A gift for my daughter's home - the door mat that works and lasts! Weather in TN has been very wet and cold. New England door mats seem to be impervious while looking great - doing what a mat is supposed to do! She's happy with the look and functionality.
Sue, we're so thrilled that she's happy with it! Thank you so much for letting us know!
So far, so good
I'm really pleased with the mat so far, but don't know how it'll hold up to snow and grime all winter in Vermont yet. We shall see!
Awesome! Thanks so much, Courtney! We're here if you need us - wishing you a very Merry Christmas!
Best Customer Service
The Best Customer Service Ever!! My mat is awesome! I would highly recommend this company! Also this my third doormat I purchased from New England Trading Company! Lobster Rope doormats are unique and hold up forever! Easy to clean .. But one you won't be disappointed ..
Howard, you just made our day - thank you so much! We're always happy to serve you! Happy Holidays!
Love it, will buy another soon.
We absolutely l love this rope doormat. The design is exactly what we have been looking for and it is a very high quality mat that will withstand rainy season. Thank you!
Good product, good order process
Previous Product

Next Product
WICKED GOOD LOBSTER ROPE DOORMATS
The World's Best Outdoor Door Mat
What makes them Wicked Good?
The World's Best Outdoor Mat
What makes them Wicked Good?
The World's Best Outdoor Mat
Product Demonstration
Outdoor Door Mats That Last For Years
Product Demonstration
Outdoor Door Mats That Last For Years
Your Questions Answered
Learn More About Wicked Good Doormats
Your Questions Answered
Learn More About Wicked Good Doormats
LOBSTER ROPE DOORMATS 101
Top Questions About Wicked Good Doormats
People often buy
Total price:
$138.90
$148.90
Fast UPS Shipping
Orders Ship in 1-2 Business Days
Five Star Service
Fast turnaround on all inquiries
Easy Returns
Your Satisfaction Guaranteed
Local Maine Business
100% Woman-Owned