Lobster Rope Doormat, Light & Dark Tan Double Weave, Wicked Good Doormats
Size
Medium (18" x 30")
Large (24" x 36")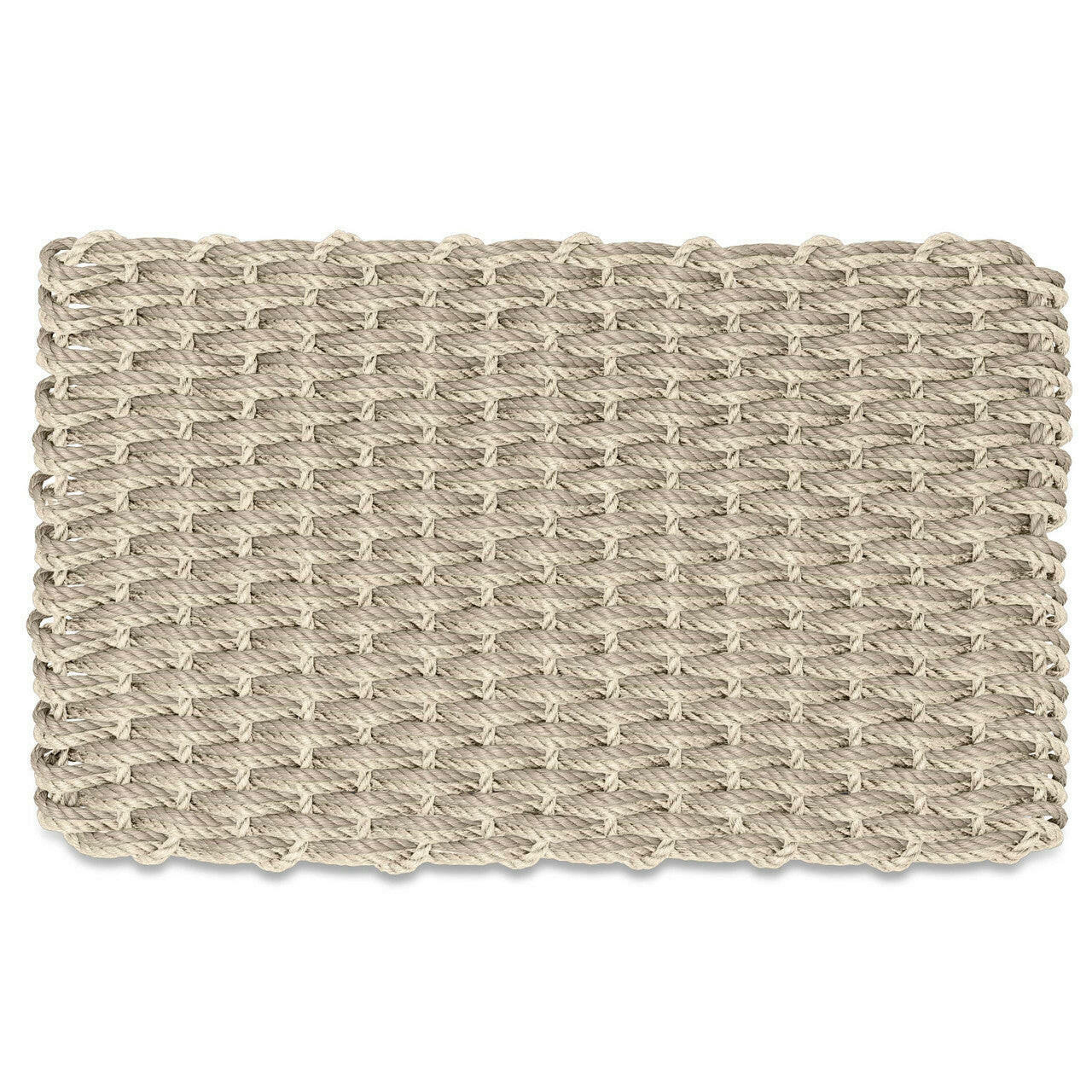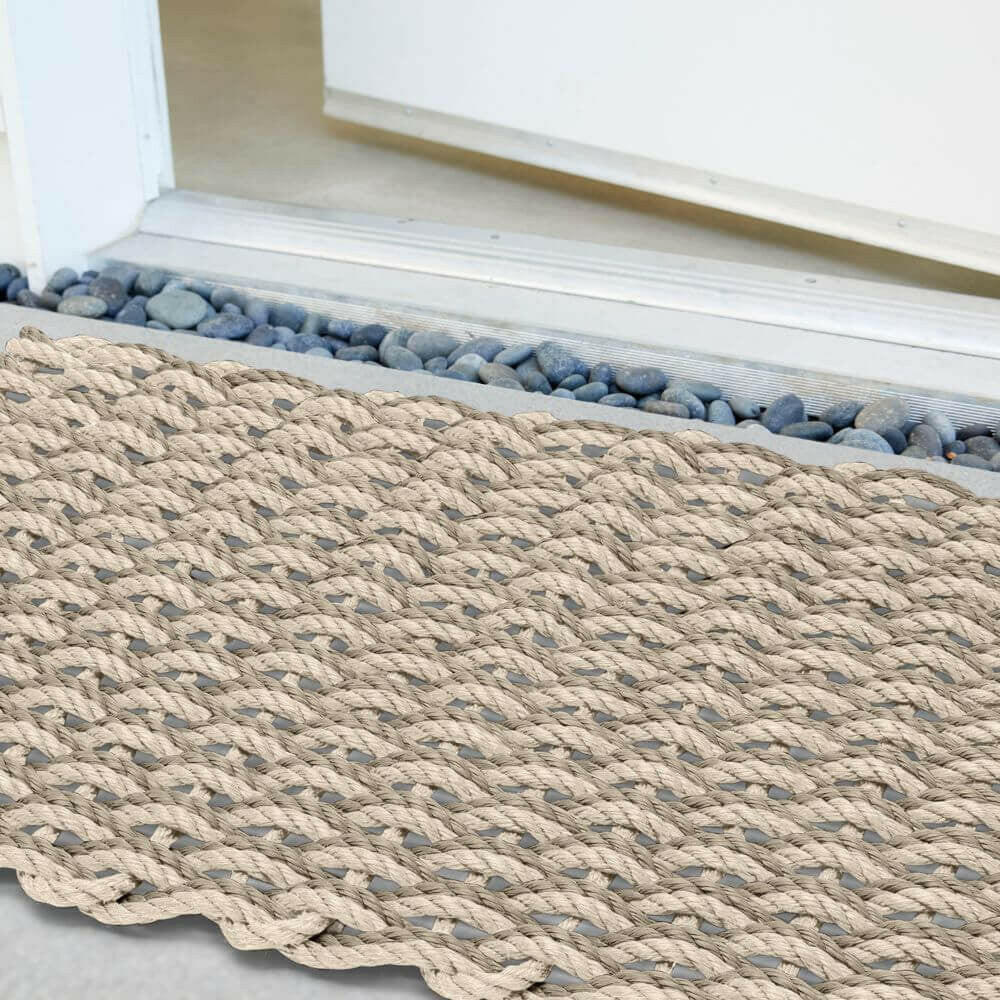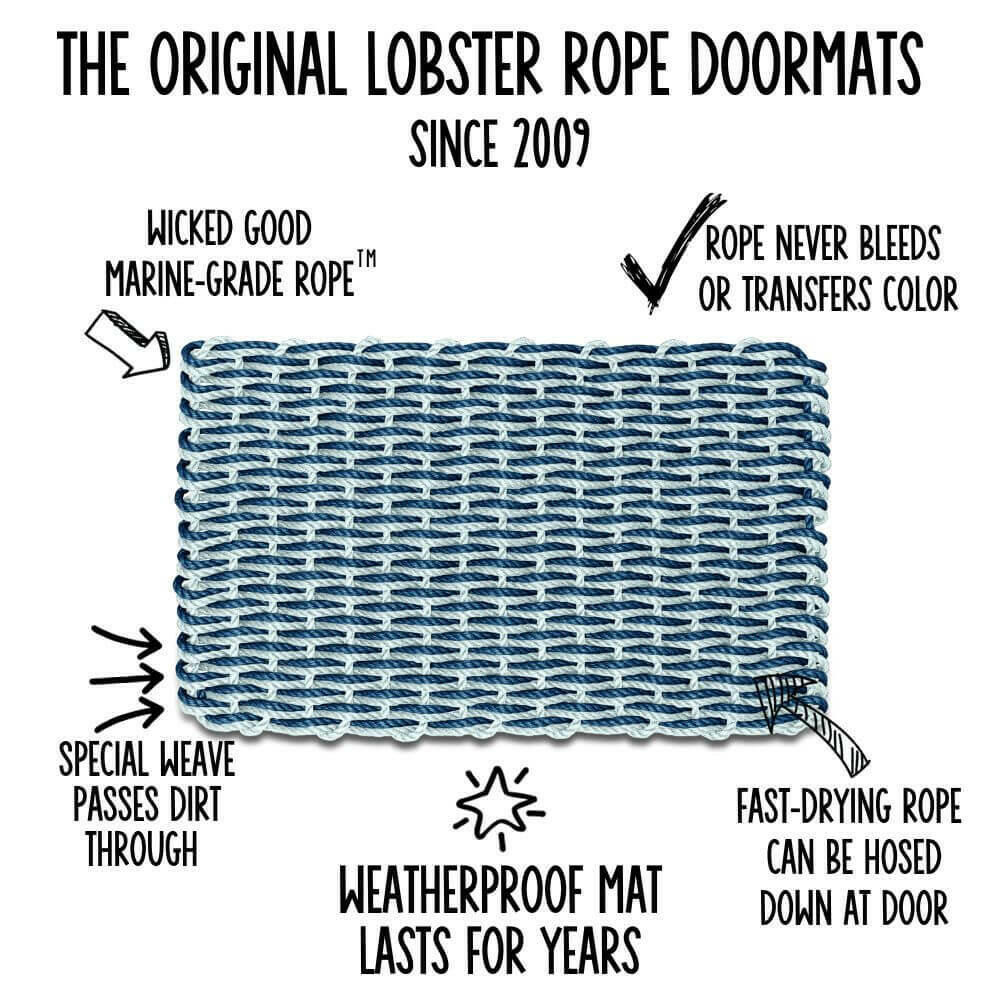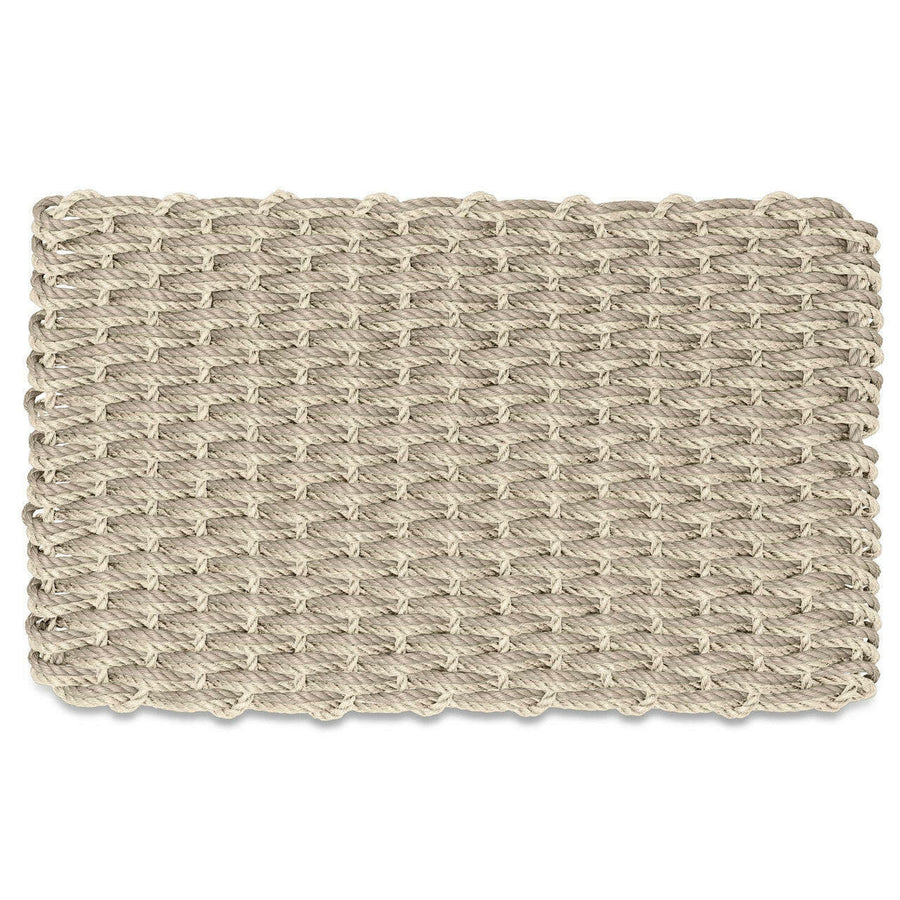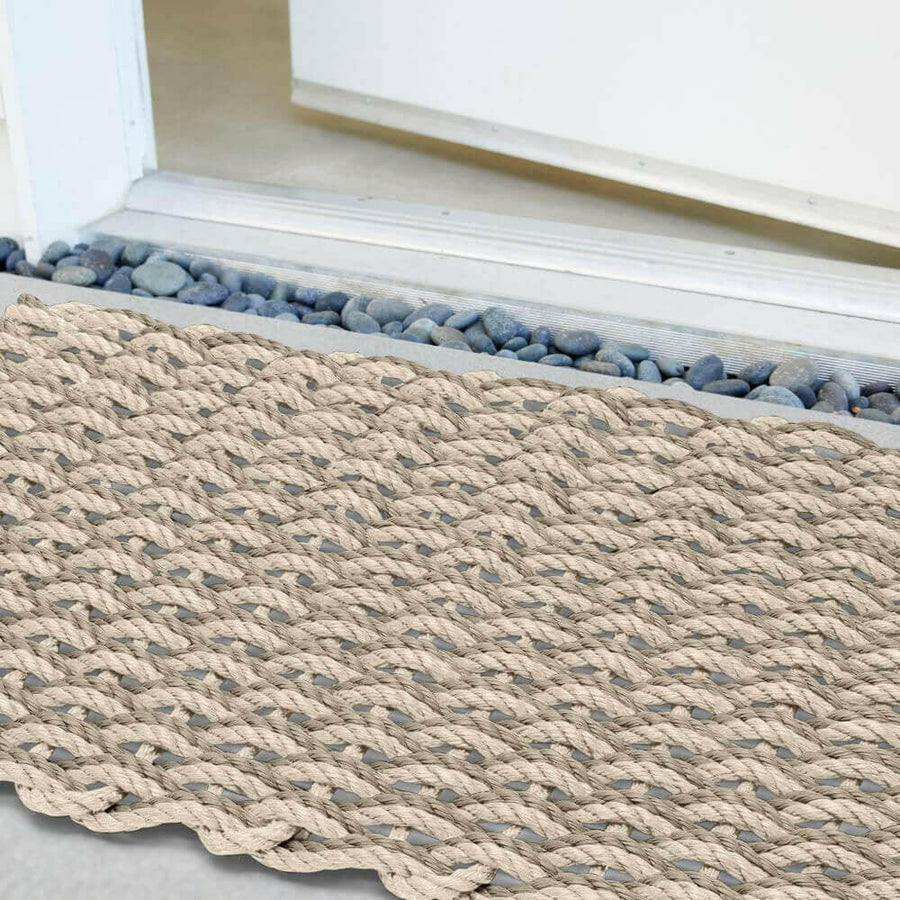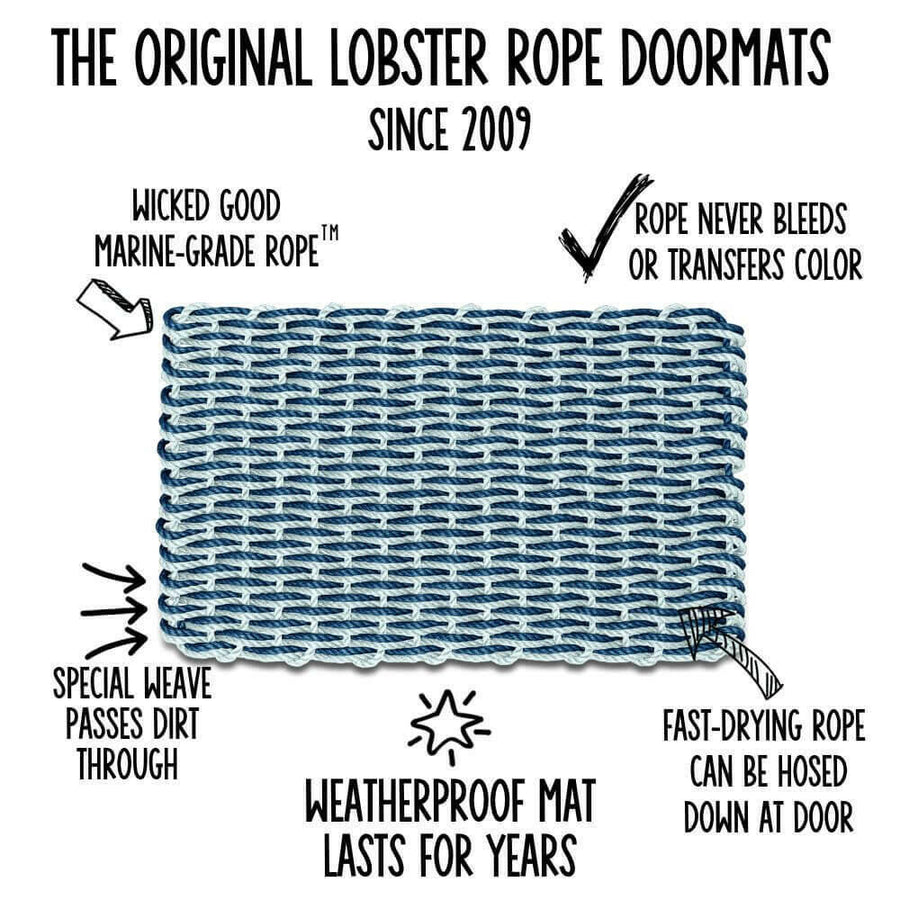 Durable and beautiful
This is my second purchase. The rope doormat that we purchased several years ago still looks new, we only need to rinse it with a strong hose and it's perfect. WE just built a new patio in the backyard and -- of course -- we had to place another rope doormat there, too. Why keep replacing your doormats every few months because they fall apart when you can make a great investment on a mat that lasts for years and years?
True! Thank you so much, Shari!
Very pleased
The Doormat was as described, is rugged, handsome and sized just right. Purchasing was secure and easy - delivery was extremely quick and trackable. We are very well pleased with our doormat and New England Trading Company.
We are thrilled that you're pleased with your doormat! Thank you so much!
Great natural look but durable.
The mats are great looking! A natural look and the perfect color to match light stone porch.
So happy to hear this! Thank you so much for sharing, Elizabeth!
Best Doormat EVER
I have finally found a doormat that works! We do not have an overhang over our Kitchen door so when it rains the door mat gets soaked. I have tried everything, even a Ruggable that looked adorable but just did not drain.
The Nautical Rope Doormat has finally solved the problem. While it obviously gets wet in the rain, the water drains right through and the rope dries very quickly meaning that the dogs and people are not coming in with sopping wet feet. Thank you!
We're so grateful for your feedback, Elizabeth - thank you very much!
Awesome
We get big thunderstorms in Florida and I love that they don't blow away. Look real nice too!
People often buy
Total price:
$109.61
$128.95
Wicked Good Doormats are outdoor mats engineered to last for years
The World's Best Outdoor Door Mat
What makes them Wicked Good?
Outdoor door mats engineered to last for years.
What makes them Wicked Good?
The World's Best Outdoor Mat
Product Demonstration
Outdoor Door Mats That Last For Years
Your Questions Answered
Learn More About Wicked Good Doormats
WICKED GOOD LOBSTER ROPE DOORMATS FAQs
WICKED GOOD LOBSTER ROPE DOORMATS FAQs
Fast UPS Shipping
Orders Ship in 1-2 Business Days
Five Star Service
Fast turnaround on all inquiries
Easy Returns
Your Satisfaction Guaranteed
Local Maine Business
100% Woman-Owned