Lobster Rope Doormat, Navy, Green, Seafoam, Wicked Good Doormats
Size
Medium (18" x 30")
Large (24" x 36")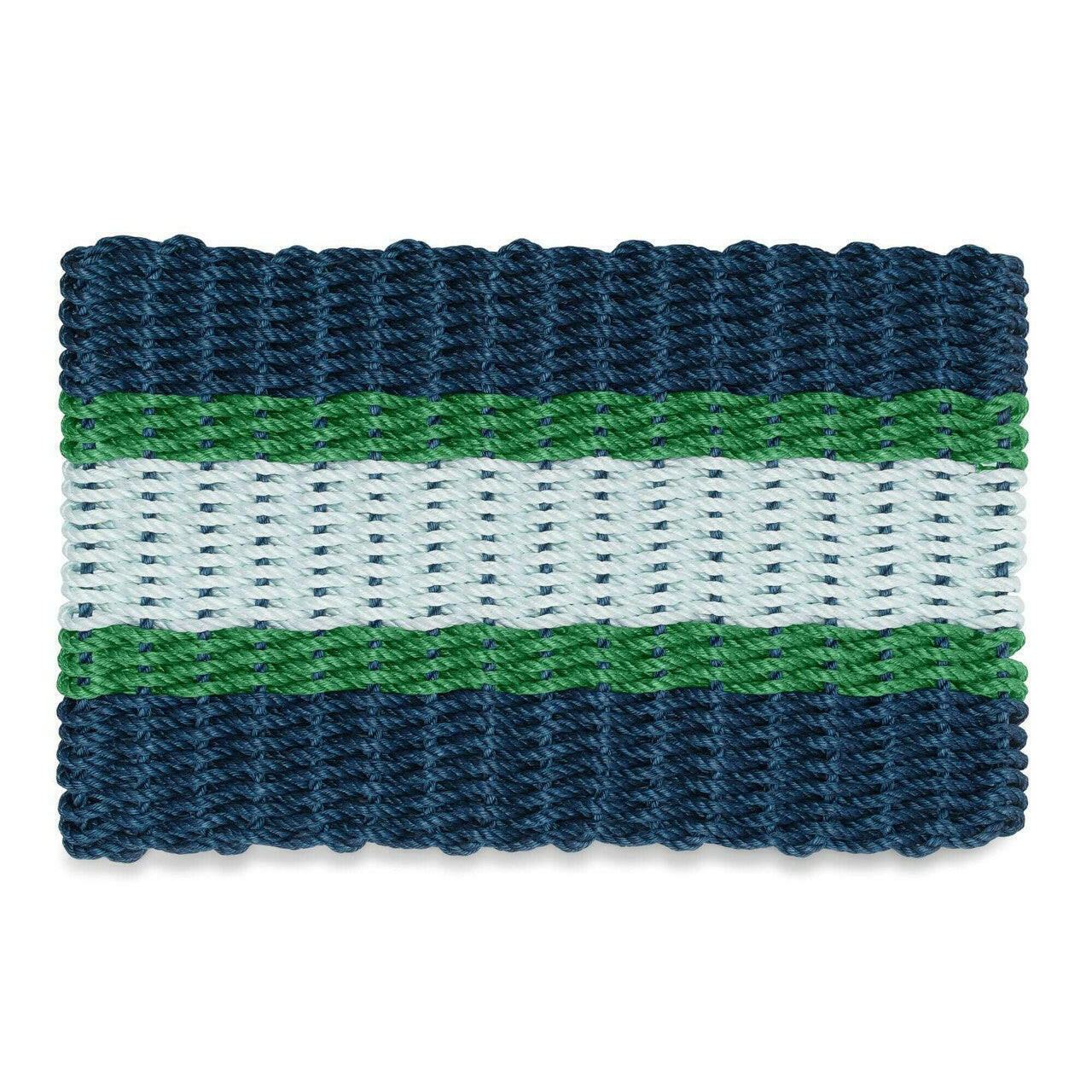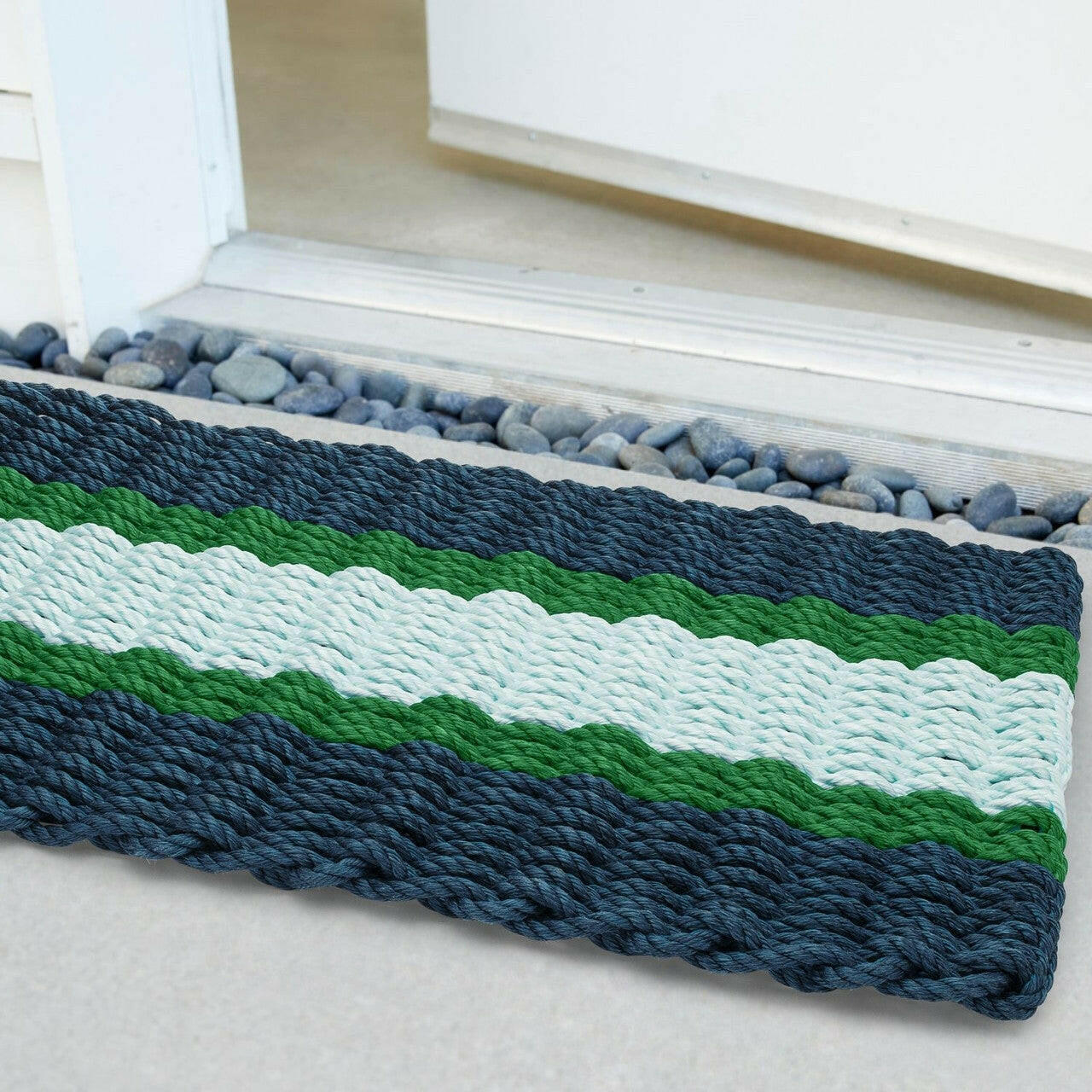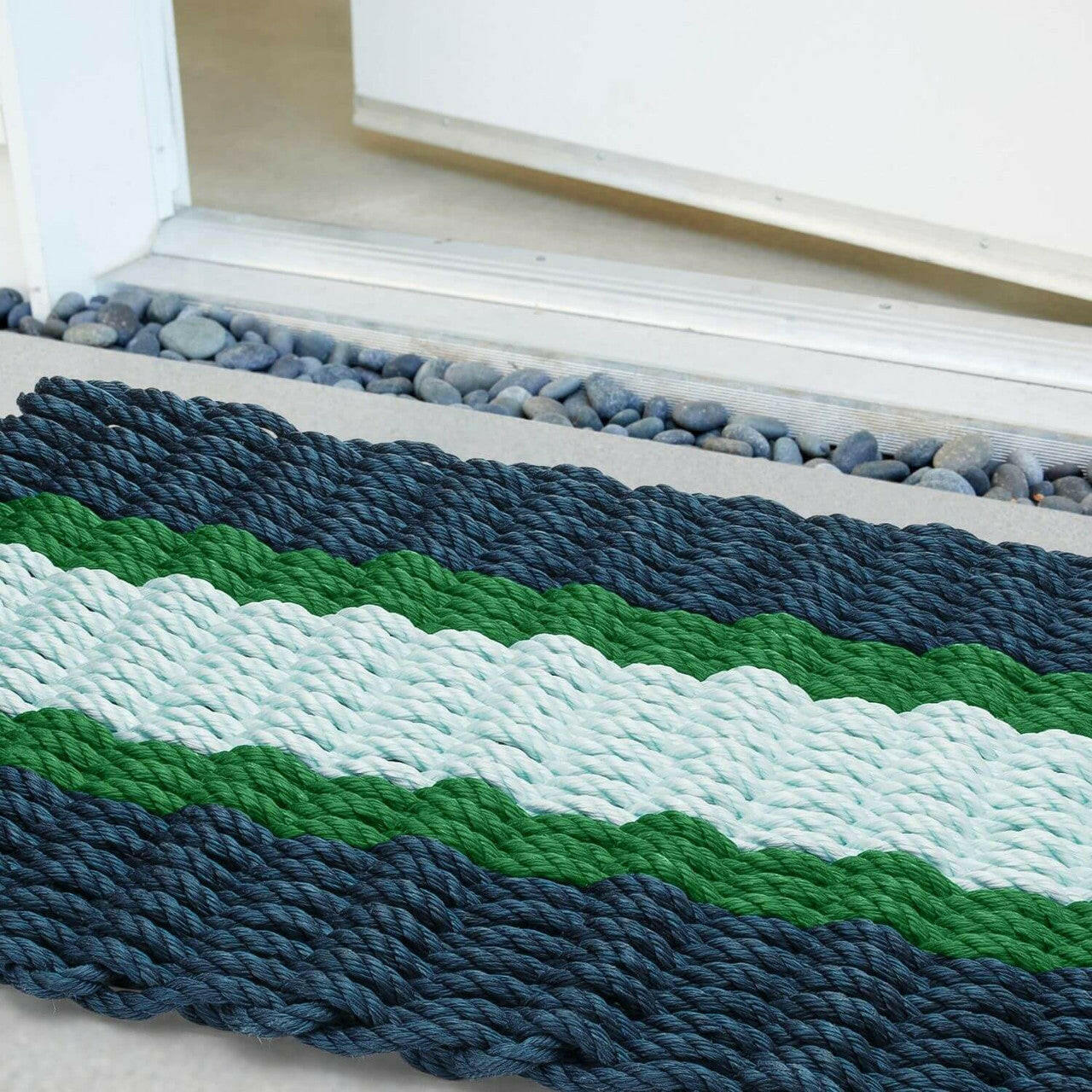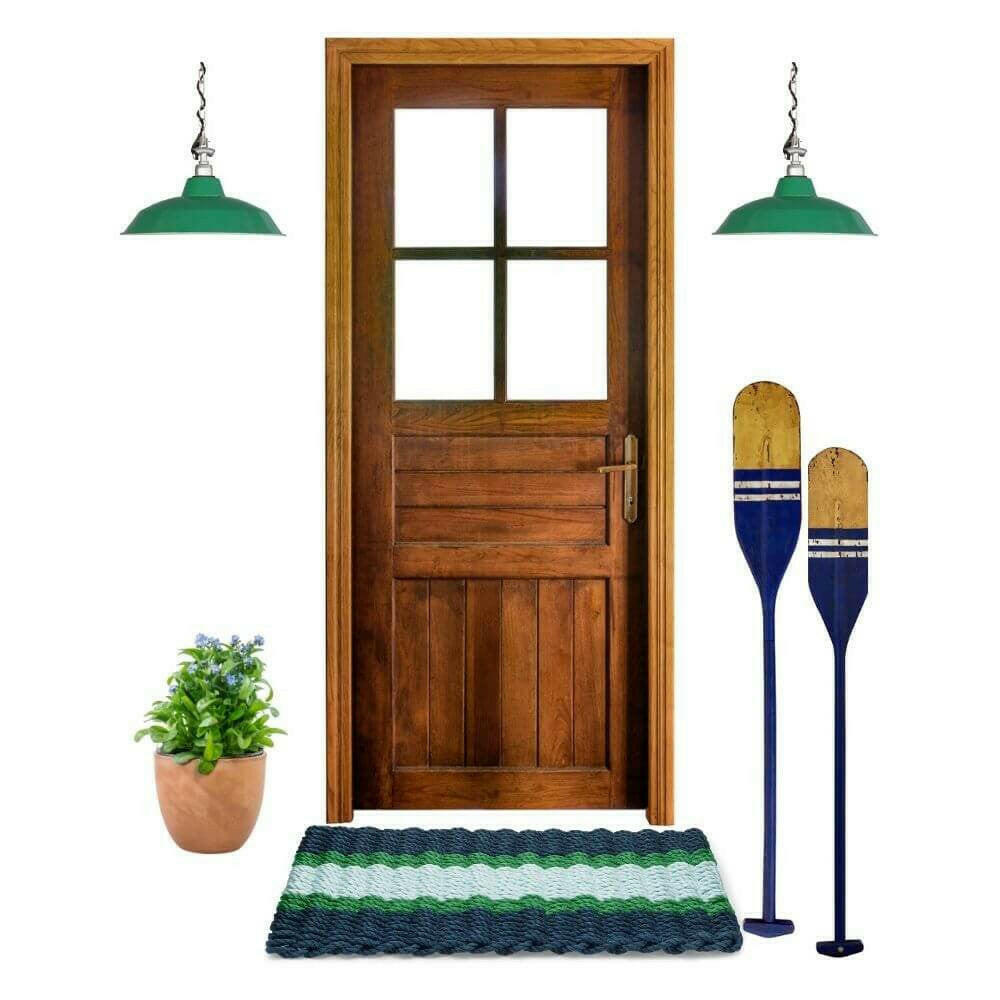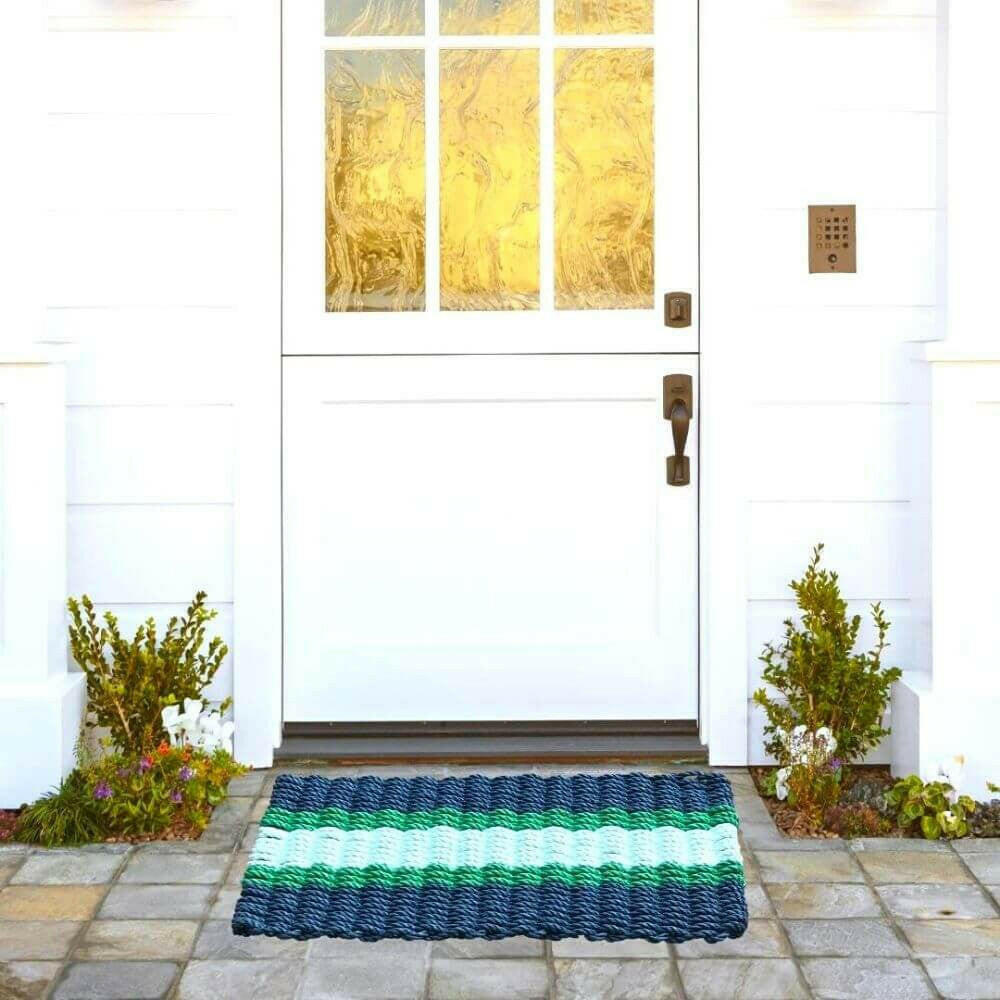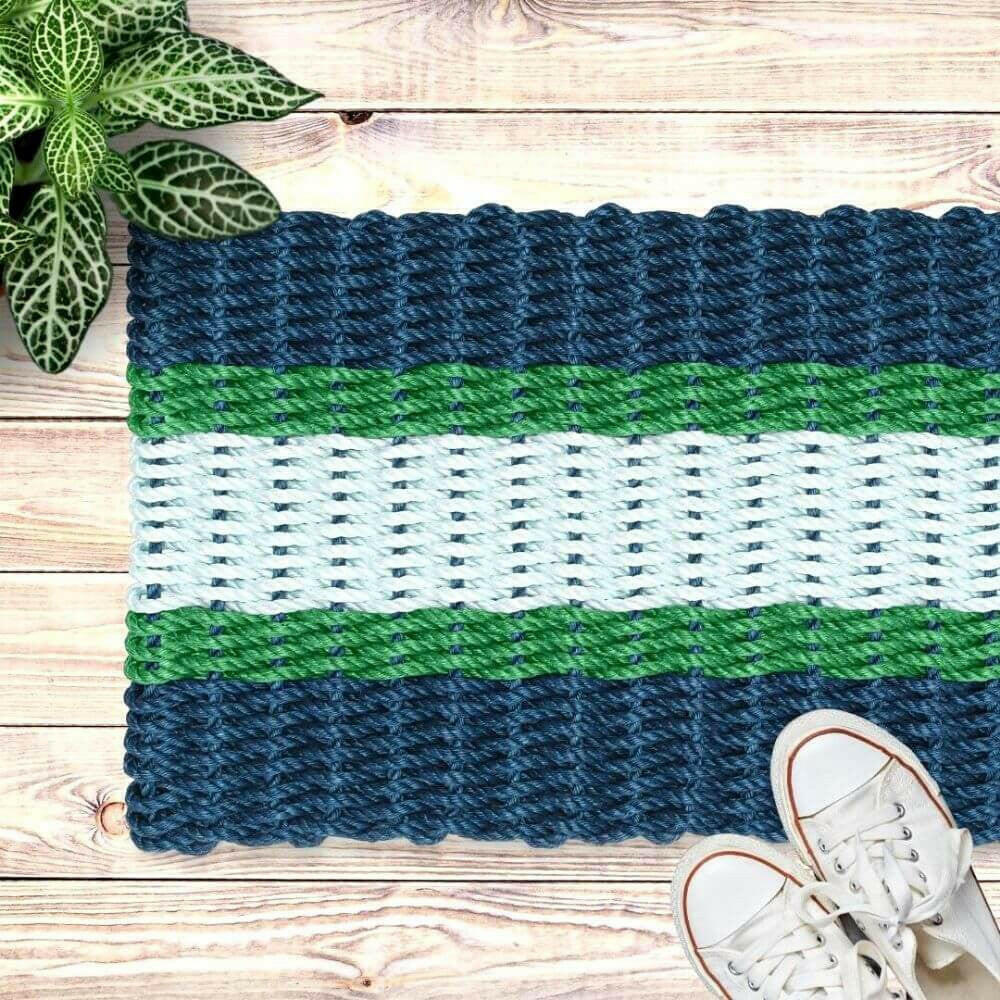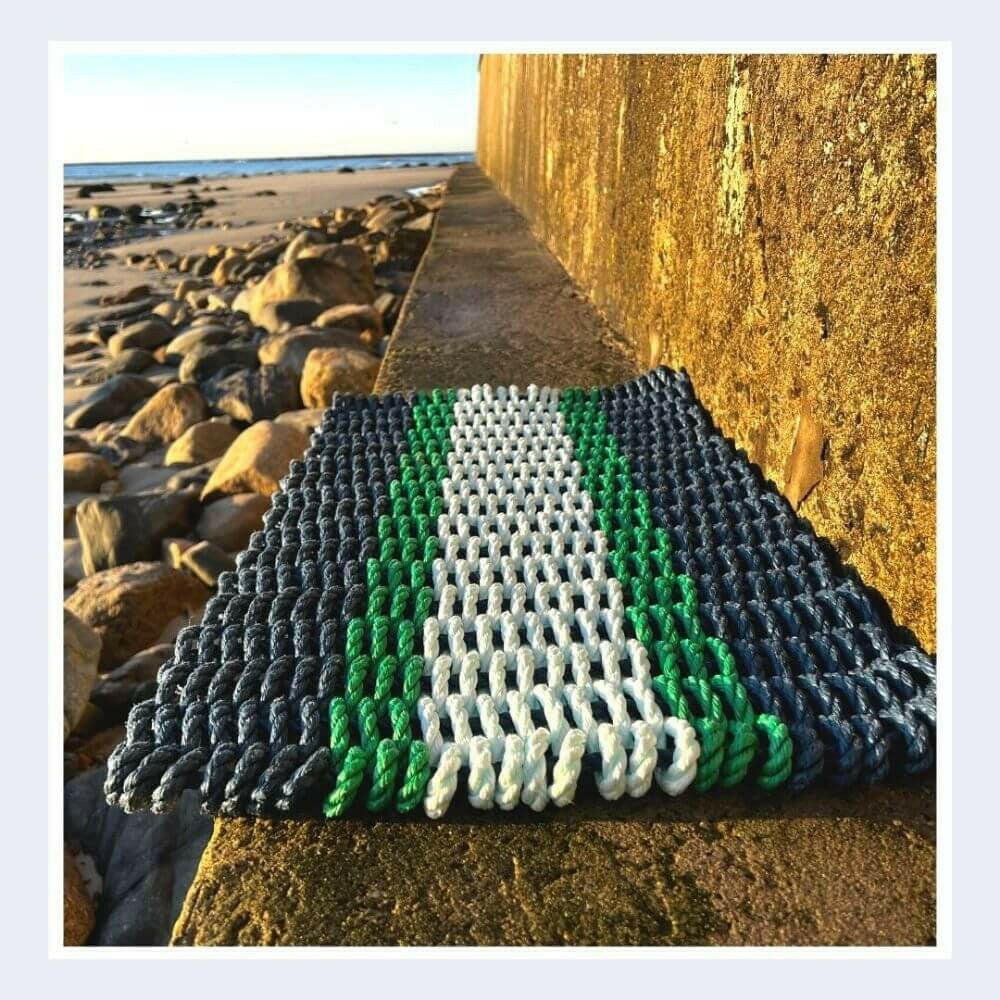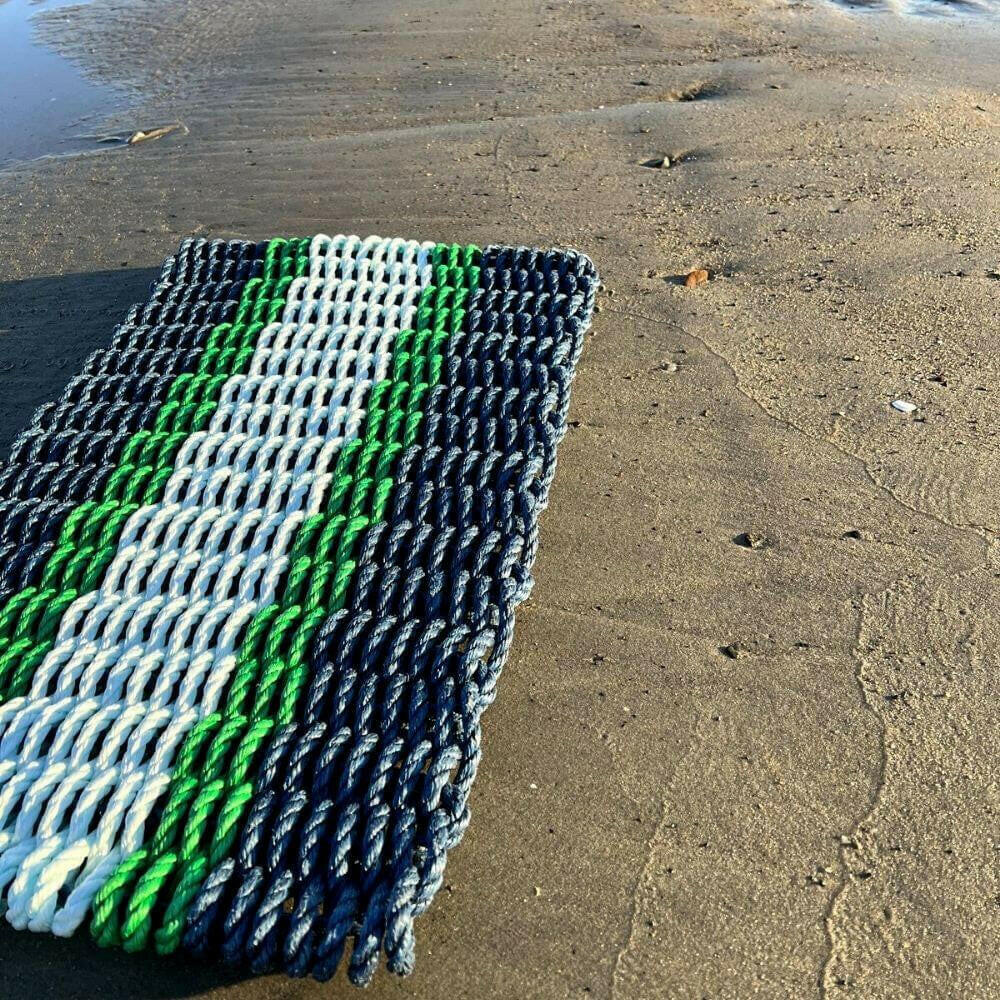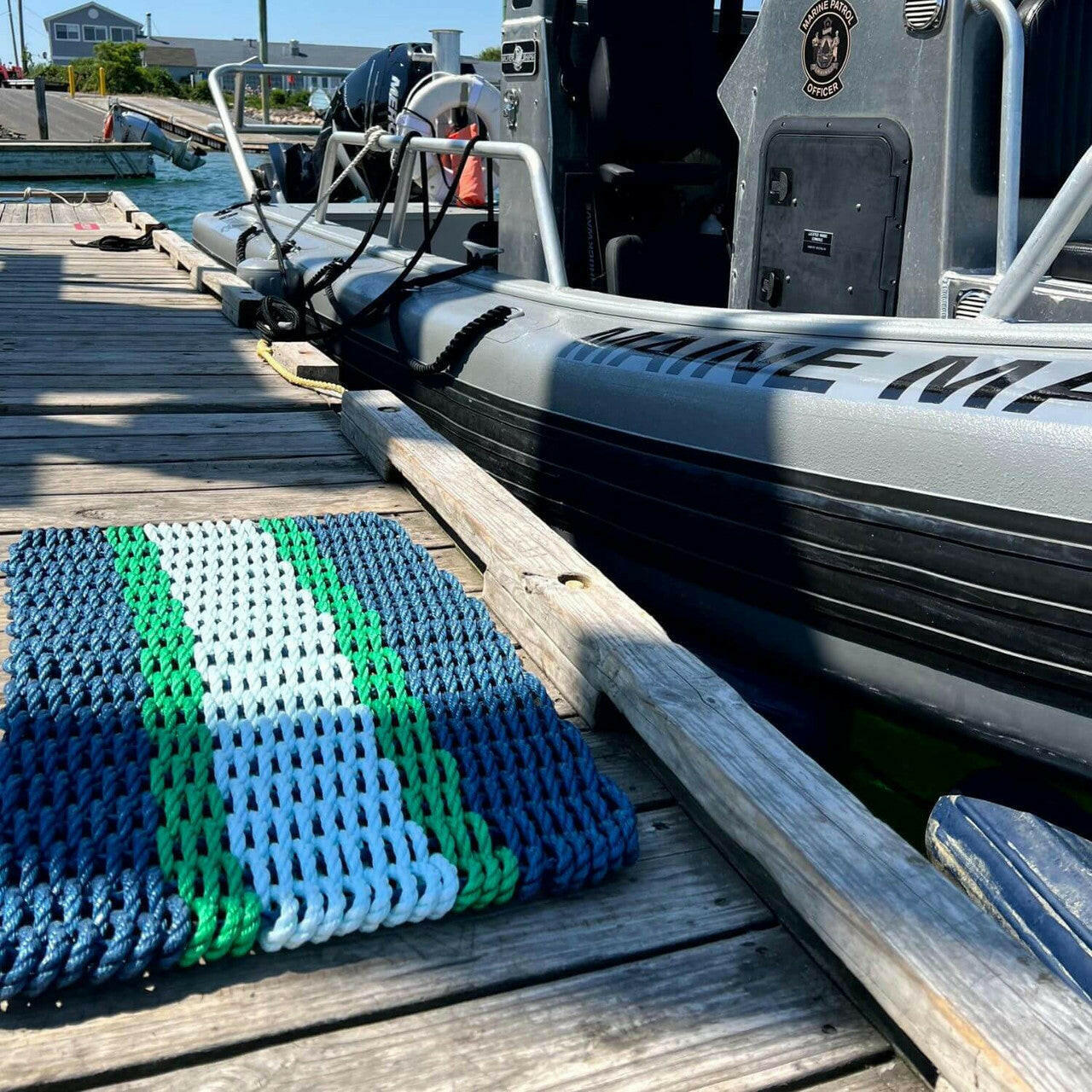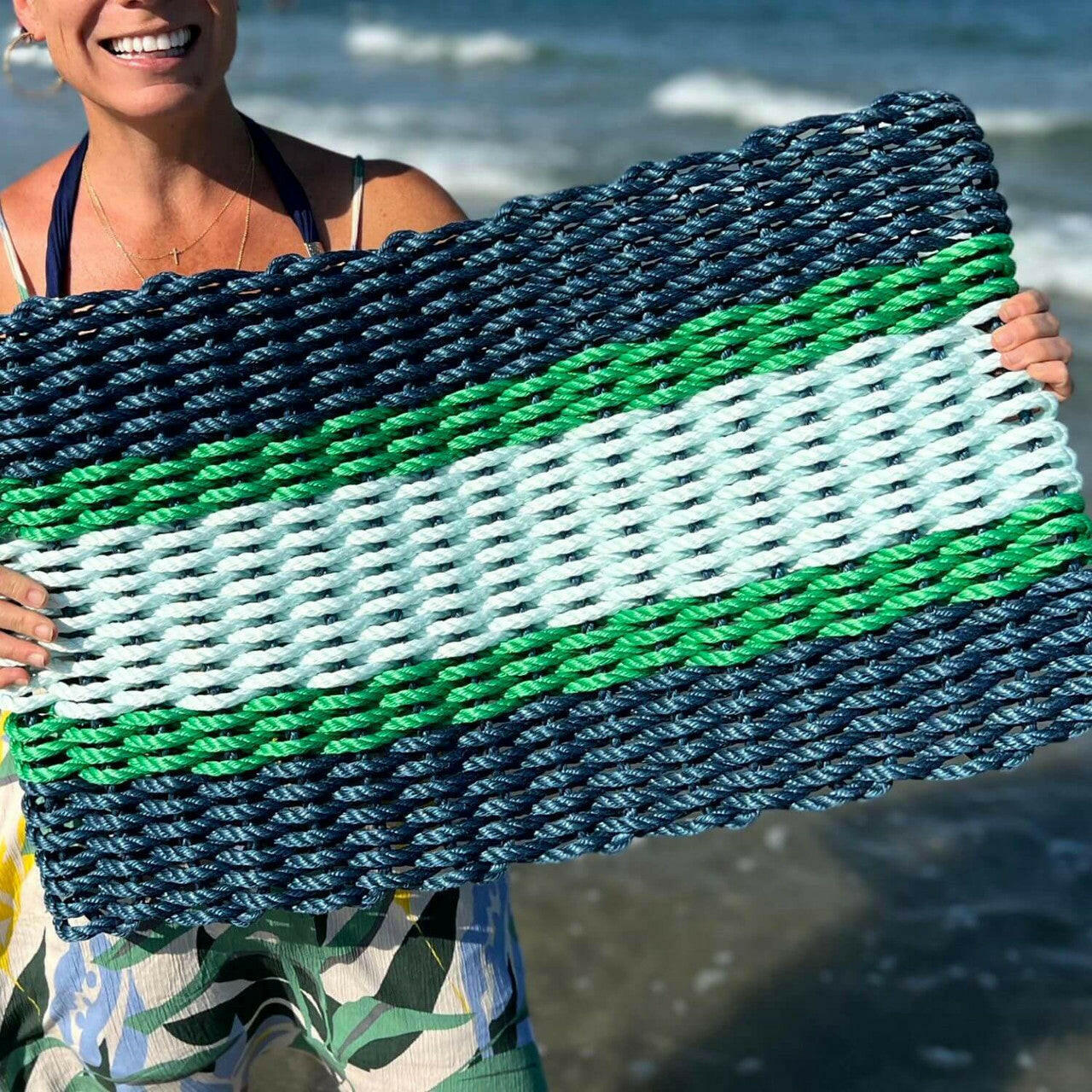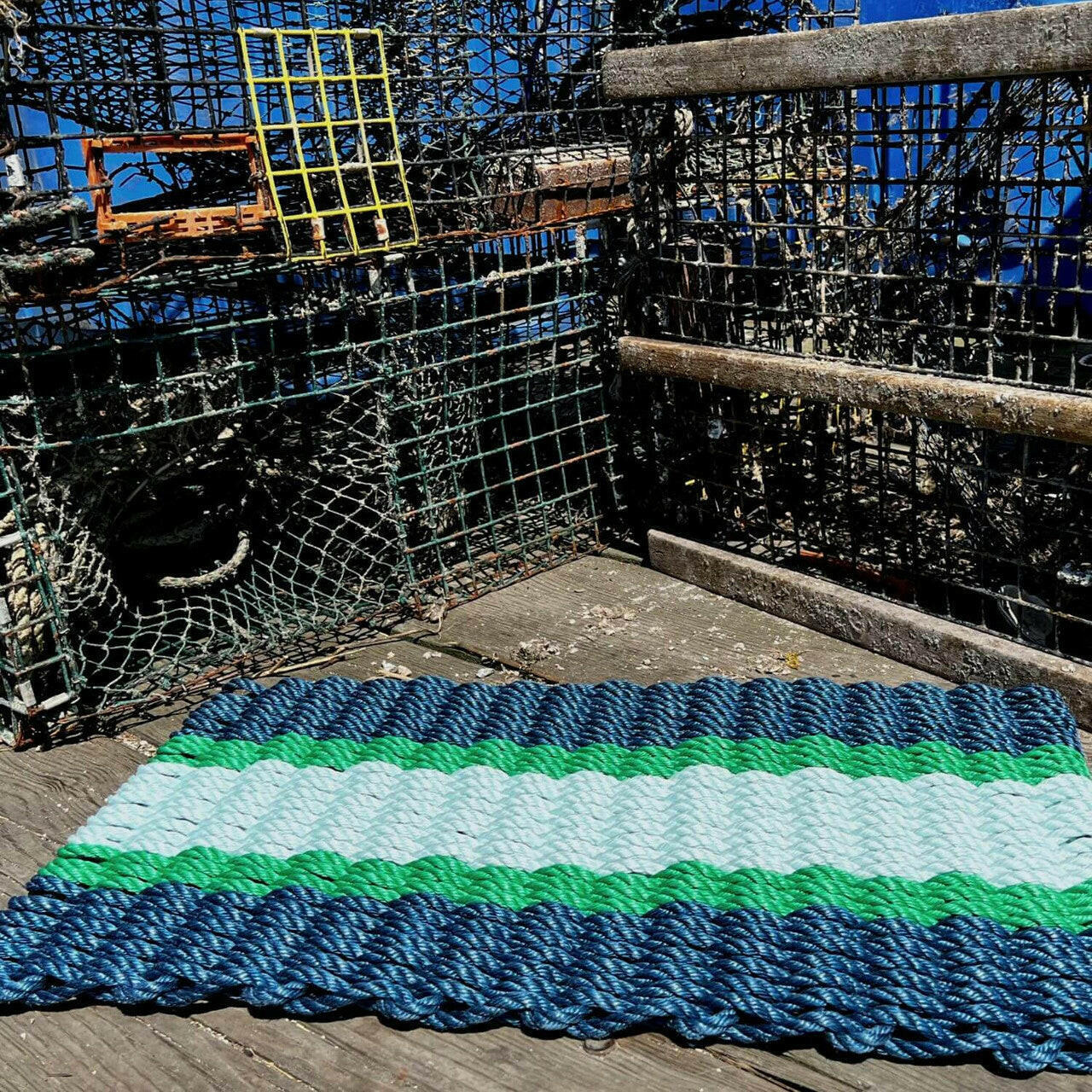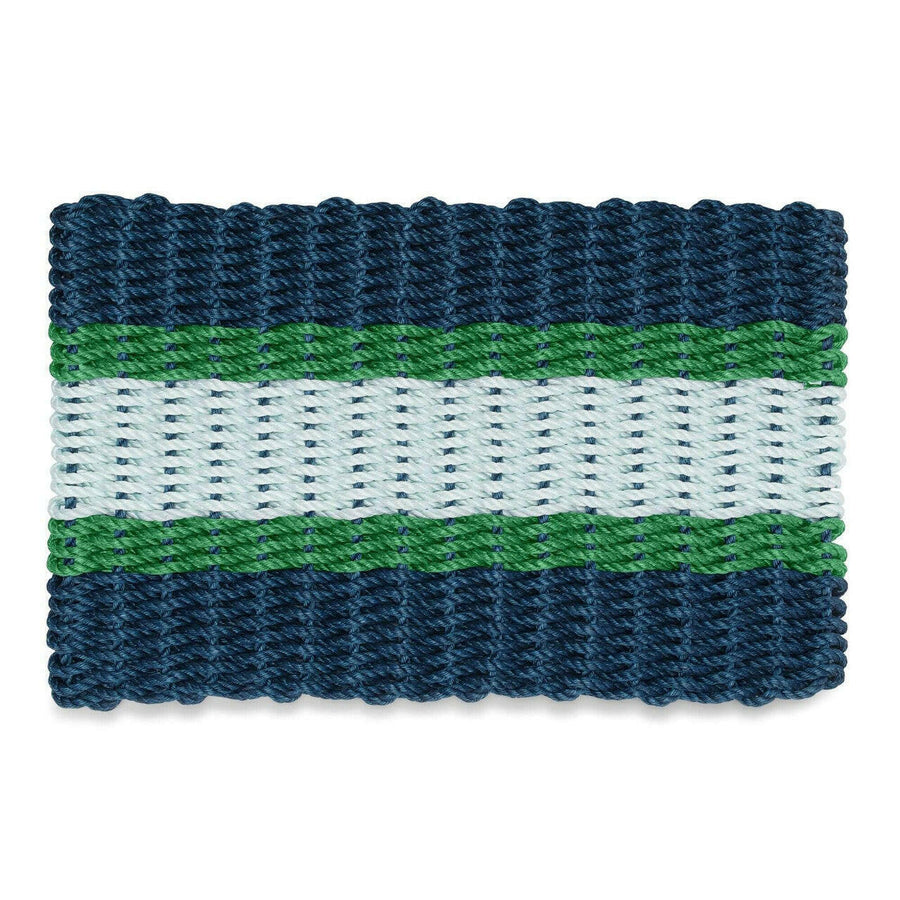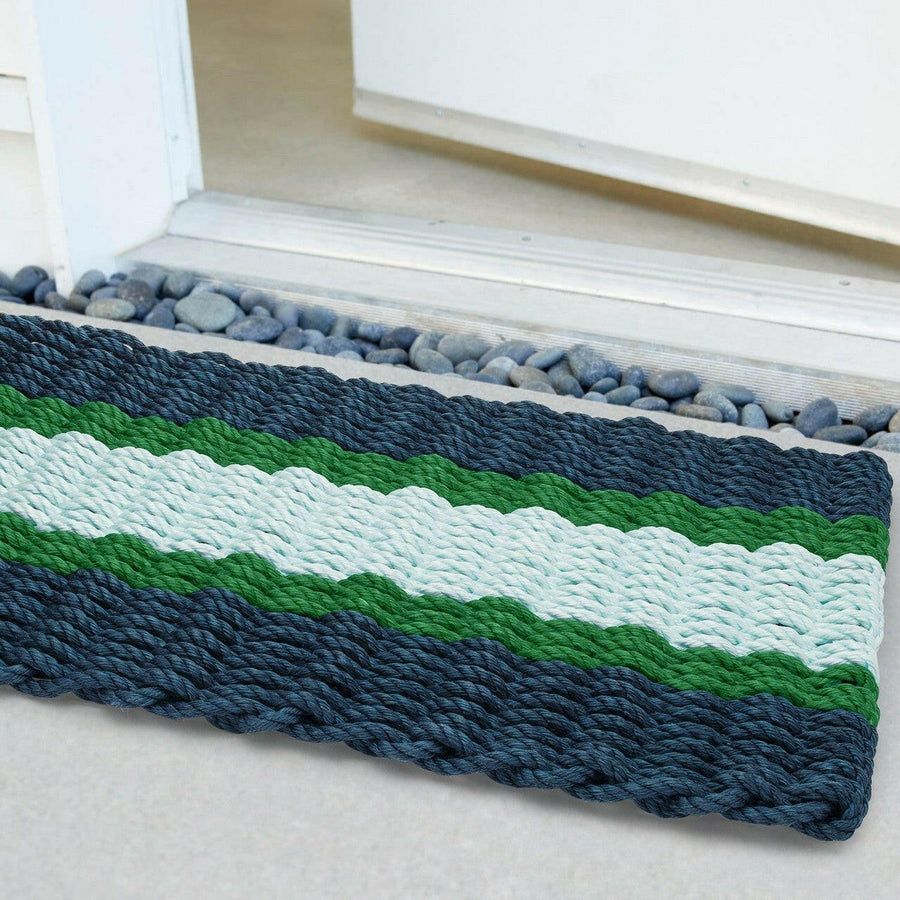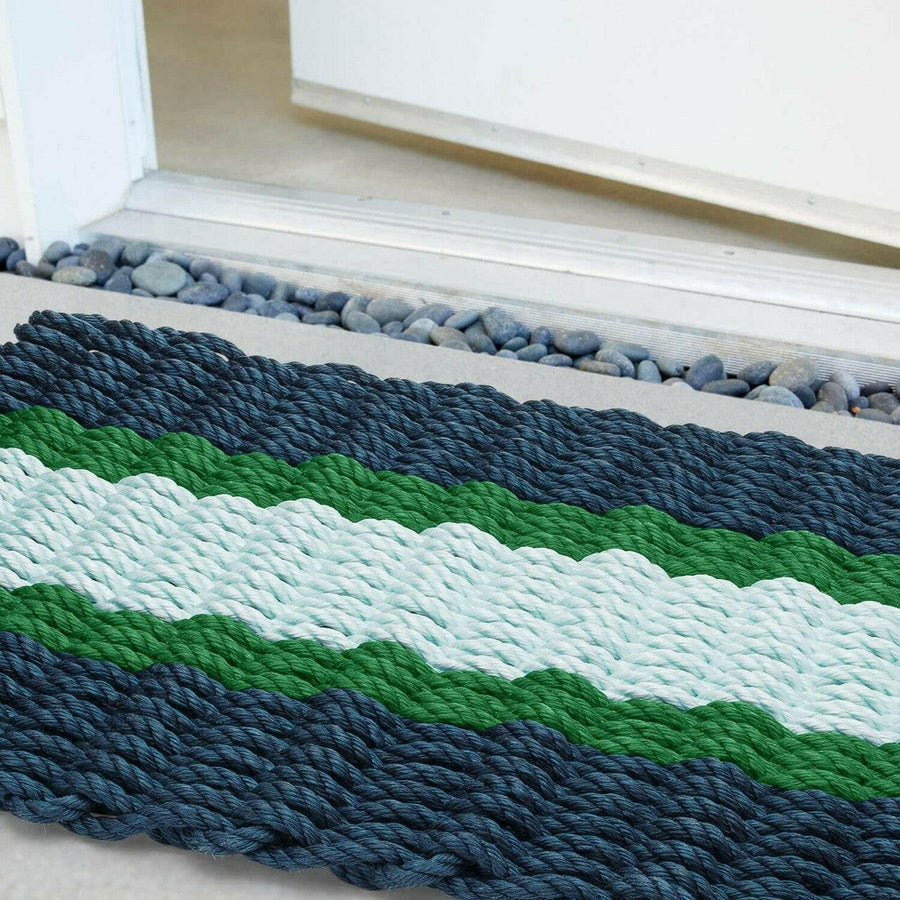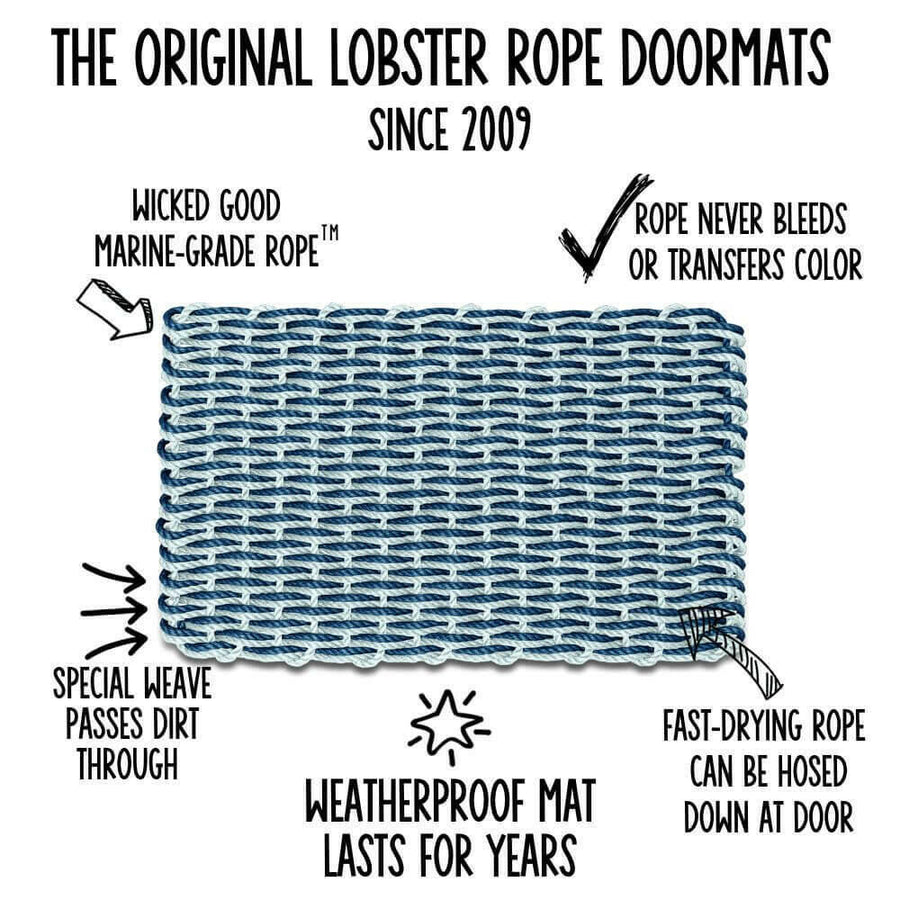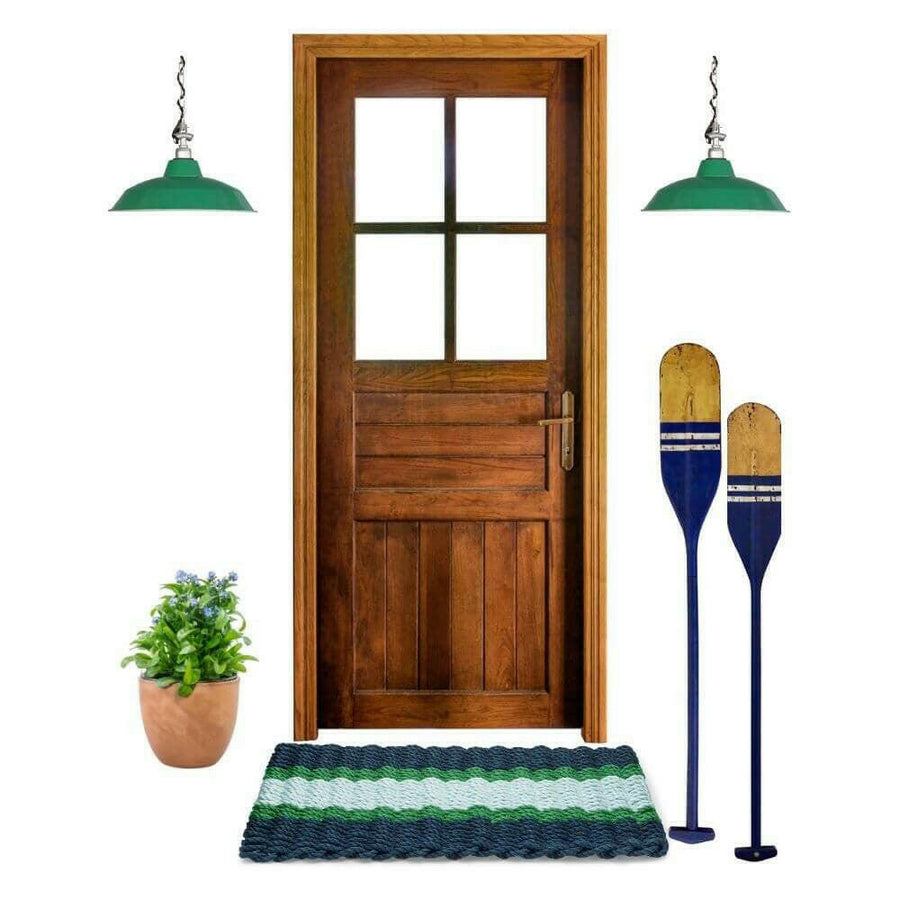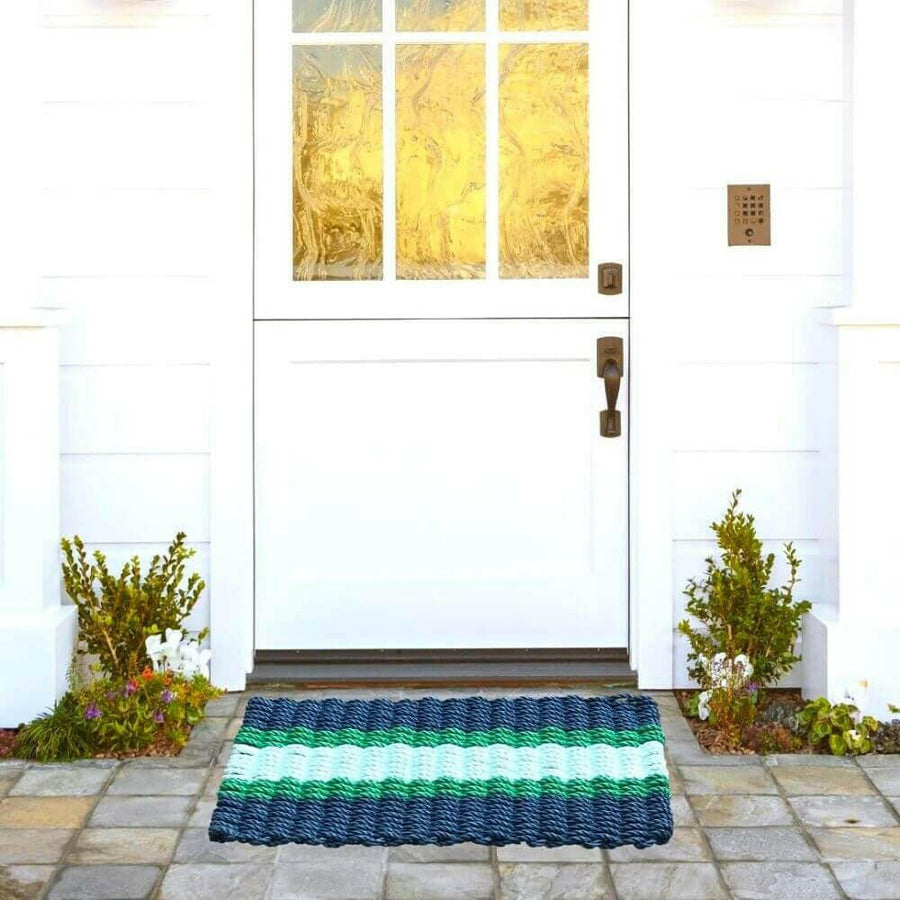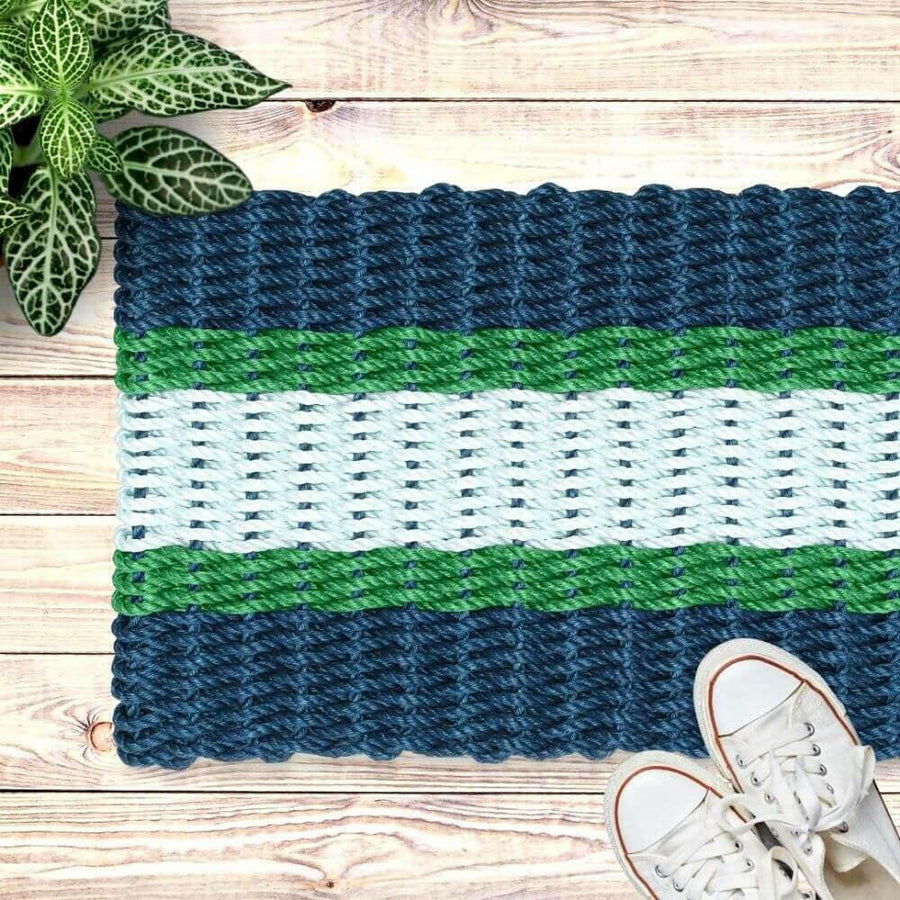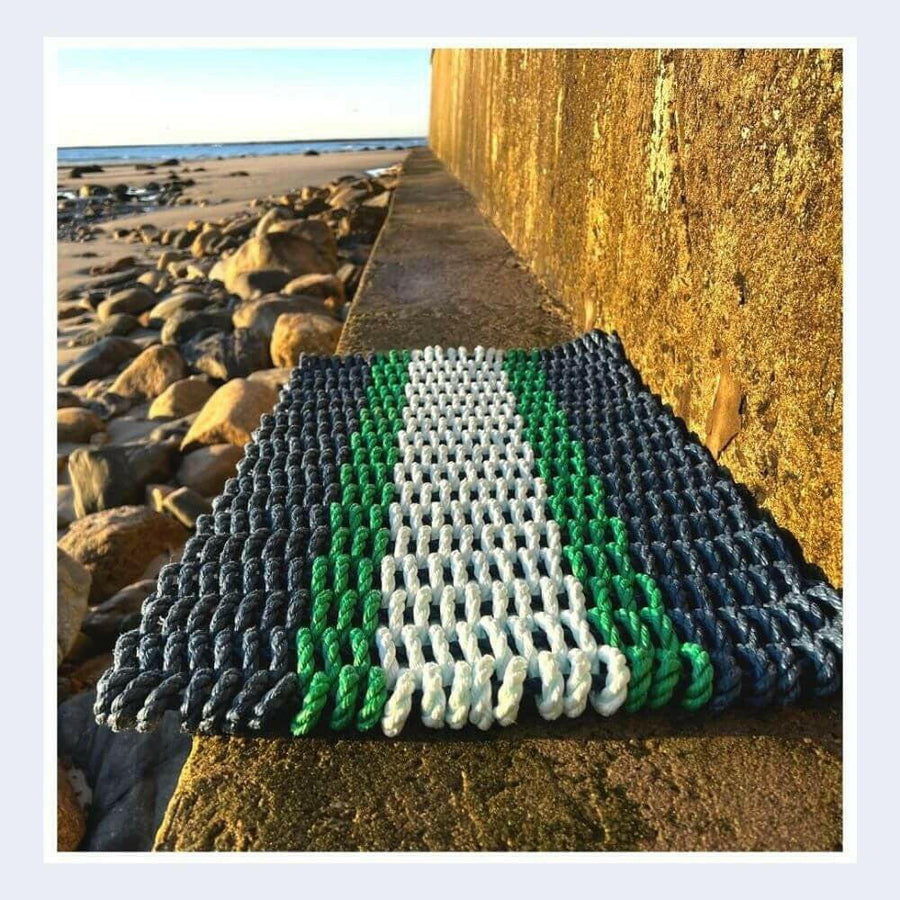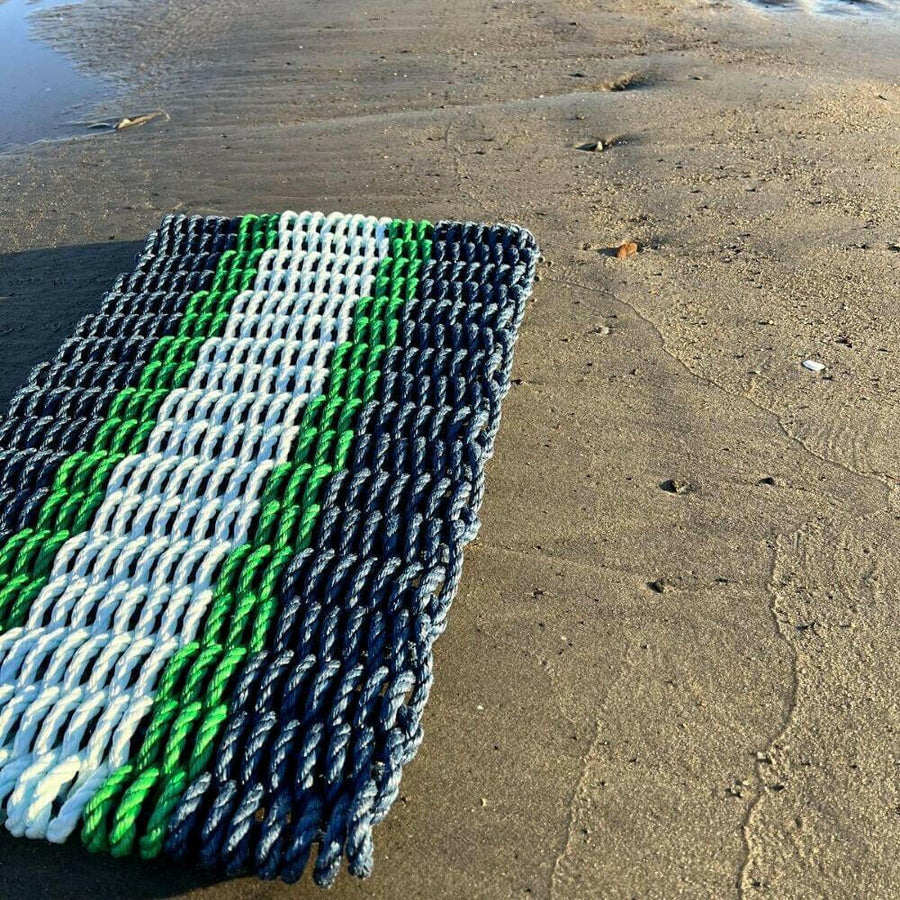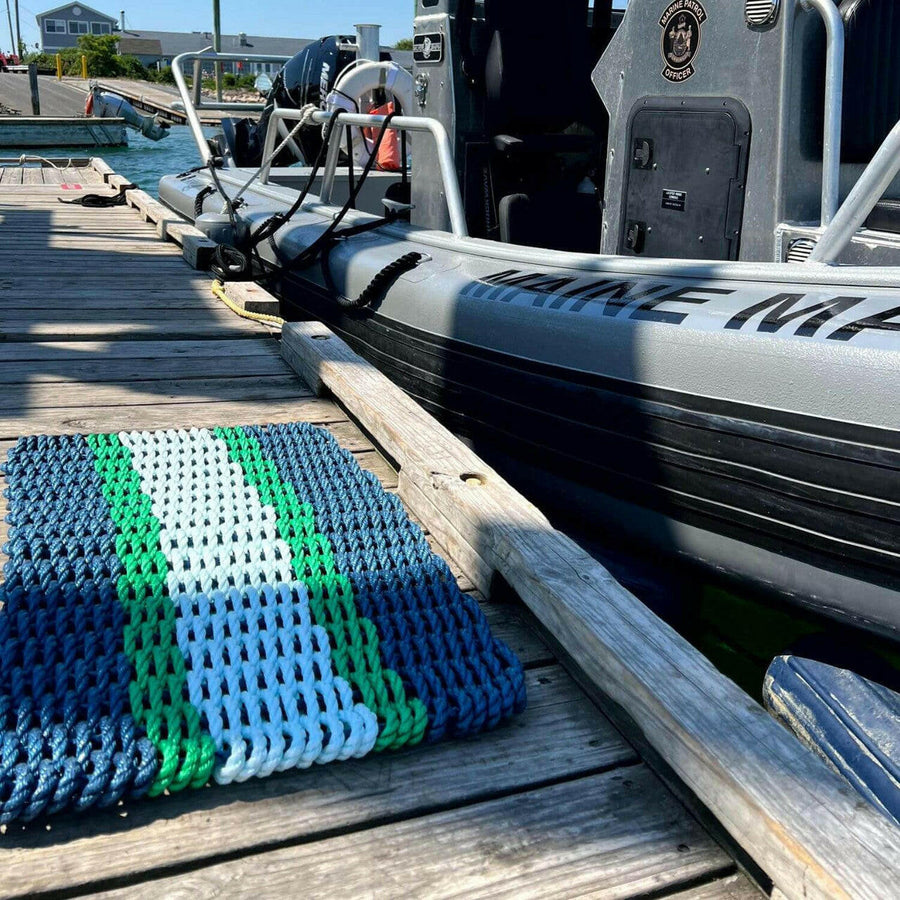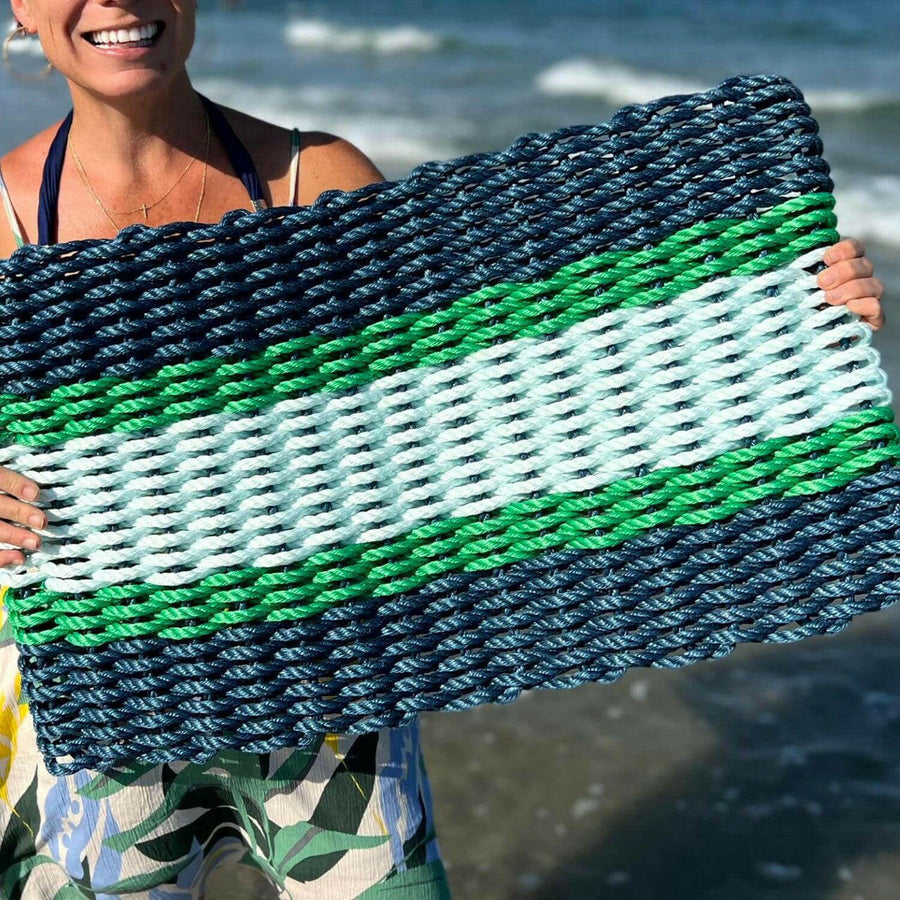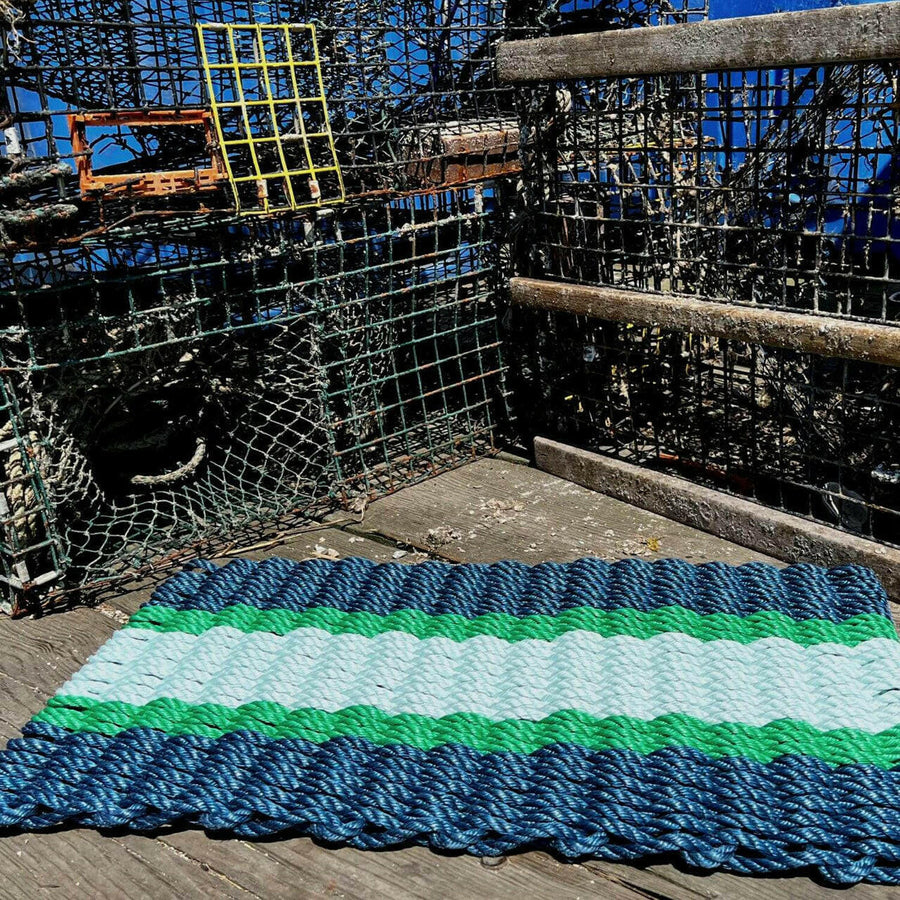 Love these rope mats
Doormats are great for Beach Houses !
Fantastic! I know where Santa is shopping this year for my family!
Thank you so much, Paula! Happy Holidays!
Surprised!
I did not know the "Seafoam" would be so bright, and initially I did not like it much. However, it sits at the bottom of deck stairs and really highlights that steps are there. Helpful for old eyes and young feet! The other two colors were perfect, and all together they go well in the space. I am happy with this and the 3 others I now own!
Jennifer, we are absolutely delighted that you're happy with your doormats! Thank you so much!
By Far The Best Doormat I've Owned
The Lobster Rope Doormat from NETCo is so beautiful and well made. Found this doormat while doing a search for a front porch update we were doing. Almost went with a standard type doormat and so glad I didn't.
You will not be disappointed in the Lobster Rope Doormat. We did not use a non slip mat under it as the mat is heavy enough on its own and doesn't slip.
Looks beautiful with our front porch update!!
Scott, this truly made our day - thank you so much! We're absolutely thrilled it looks great with your front porch update!
Love it!
I have wanted one for a long time! I love the look and quality.
We are so happy you love it, Heidi! Thanks so much!
People often buy
Total price:
$109.61
$128.95
Wicked Good Doormats are outdoor mats engineered to last for years
The World's Best Outdoor Door Mat
What makes them Wicked Good?
Outdoor door mats engineered to last for years.
What makes them Wicked Good?
The World's Best Outdoor Mat
Product Demonstration
Outdoor Door Mats That Last For Years
Your Questions Answered
Learn More About Wicked Good Doormats
WICKED GOOD LOBSTER ROPE DOORMATS FAQs
WICKED GOOD LOBSTER ROPE DOORMATS FAQs
Fast UPS Shipping
Orders Ship in 1-2 Business Days
Five Star Service
Fast turnaround on all inquiries
Easy Returns
Your Satisfaction Guaranteed
Local Maine Business
100% Woman-Owned