Lobster Rope Doormat, Teal, Yellow, Seafoam, Wicked Good Doormats
Size
Medium (18" x 30")
Large (24" x 36")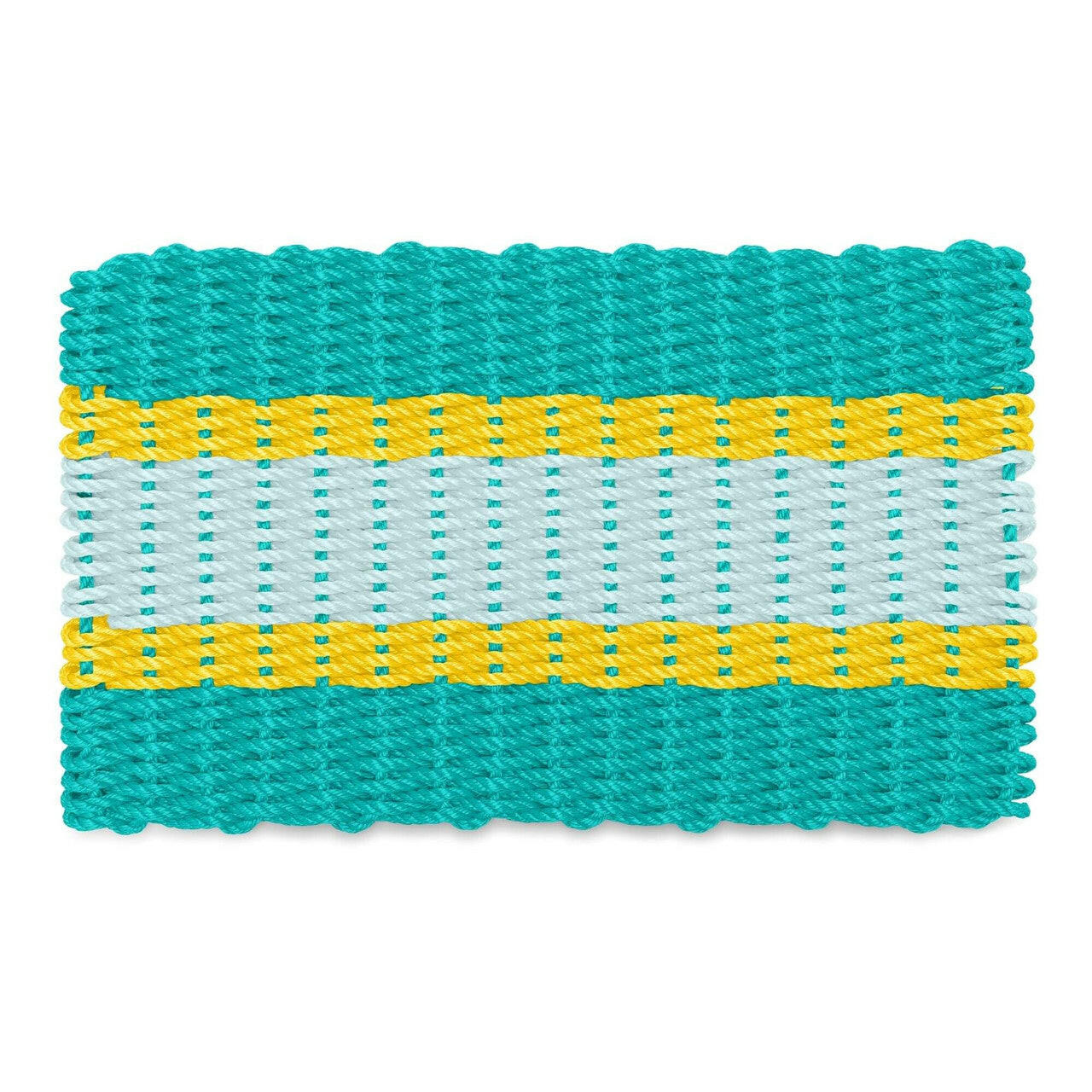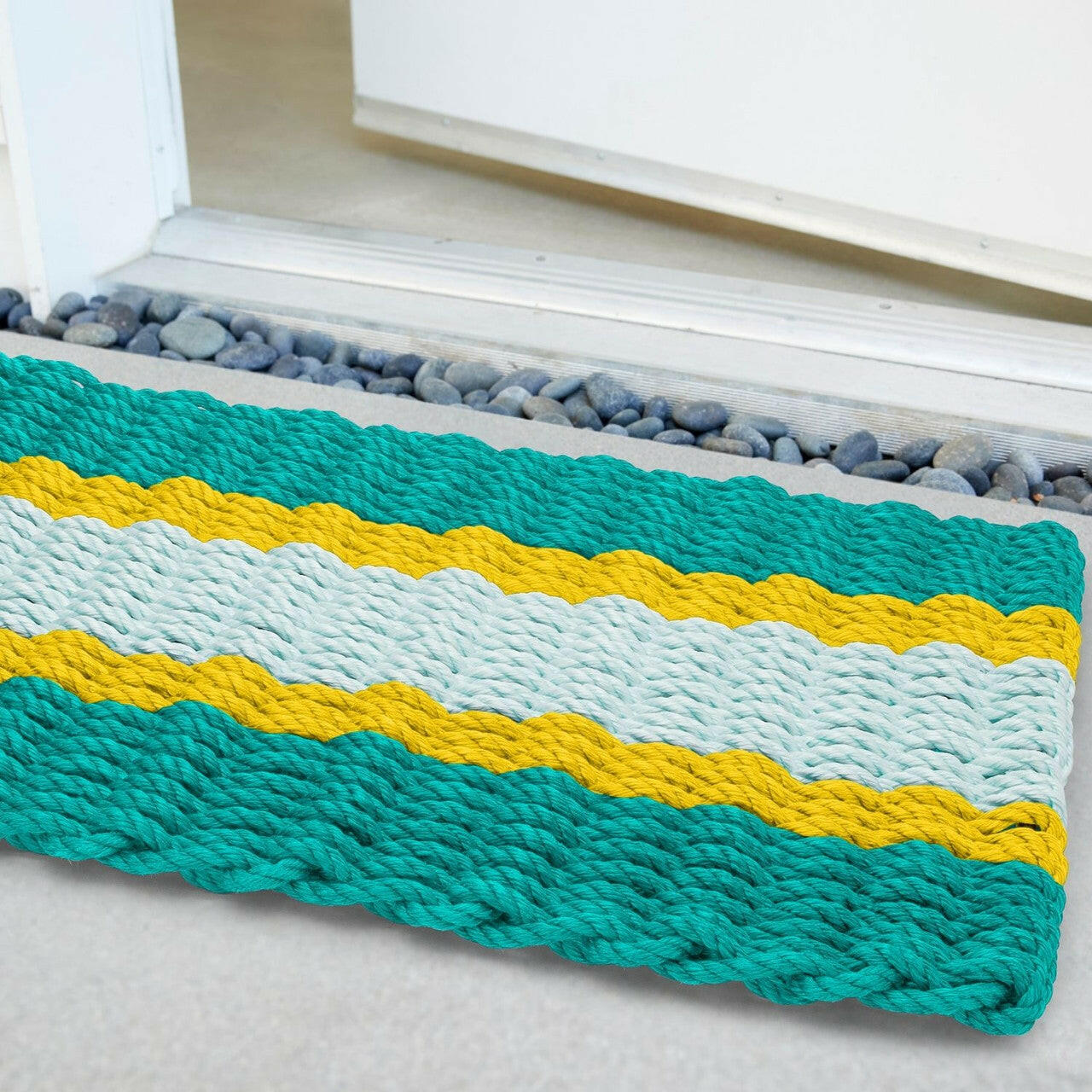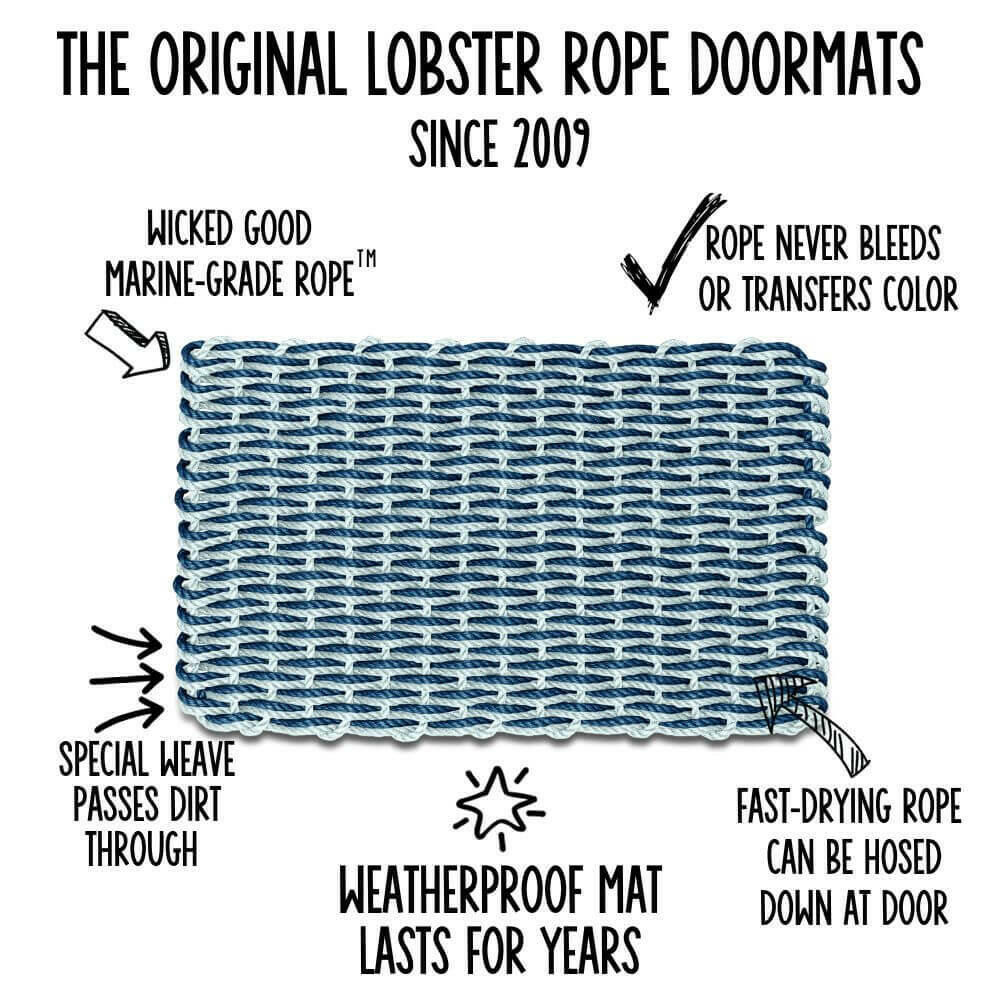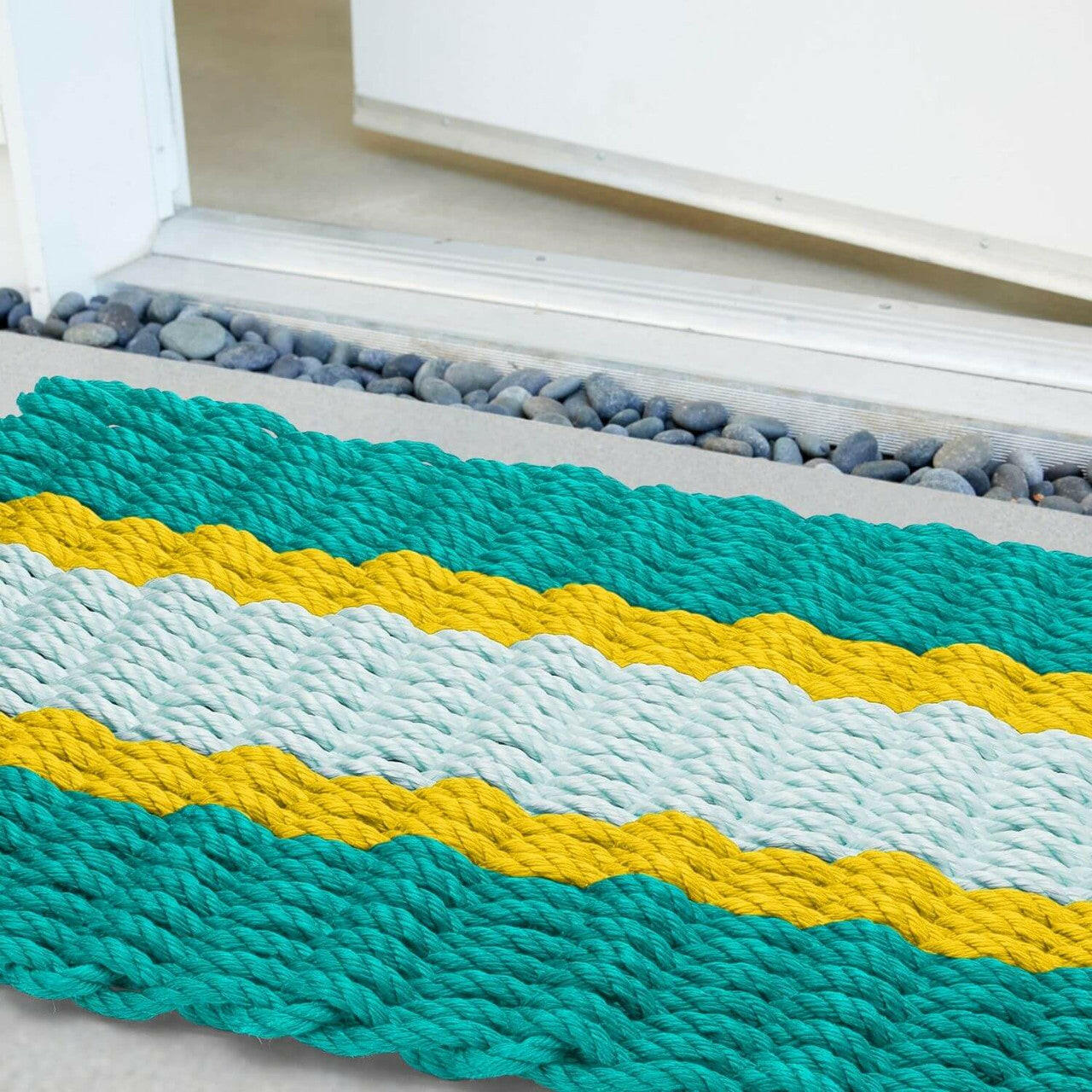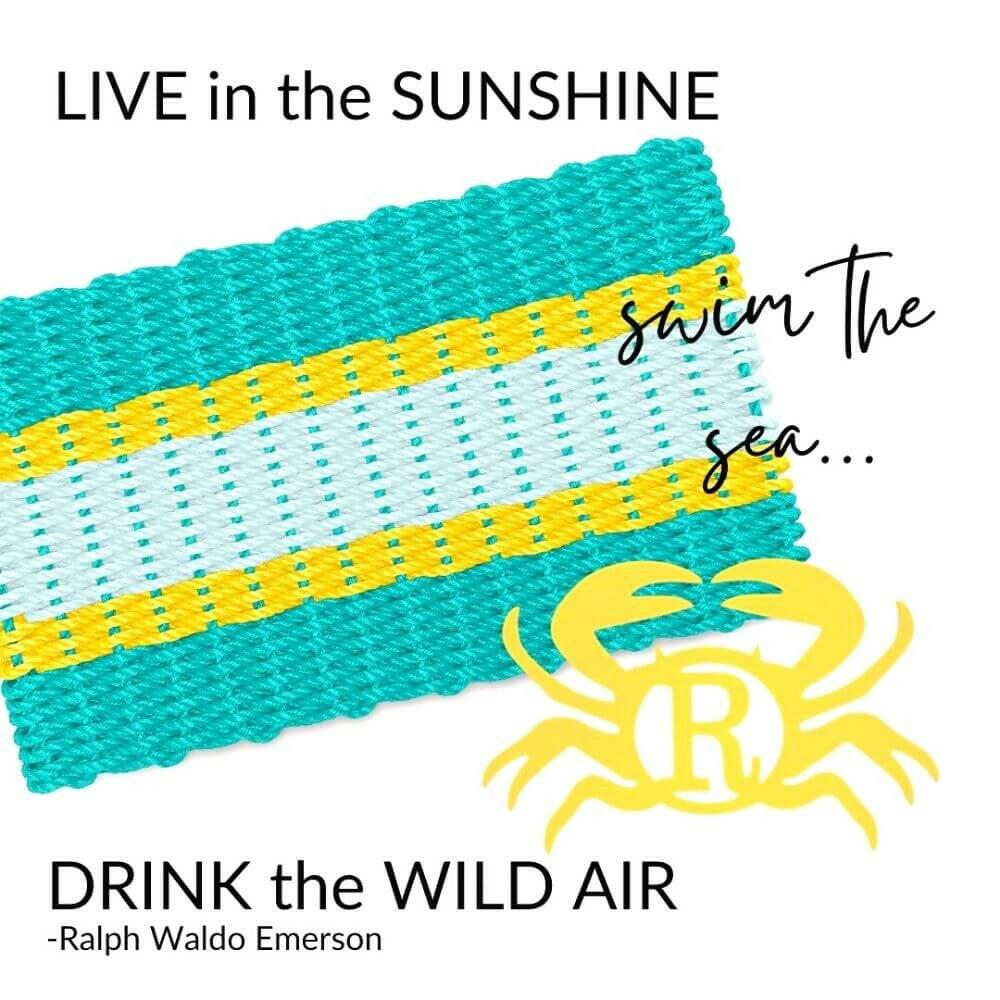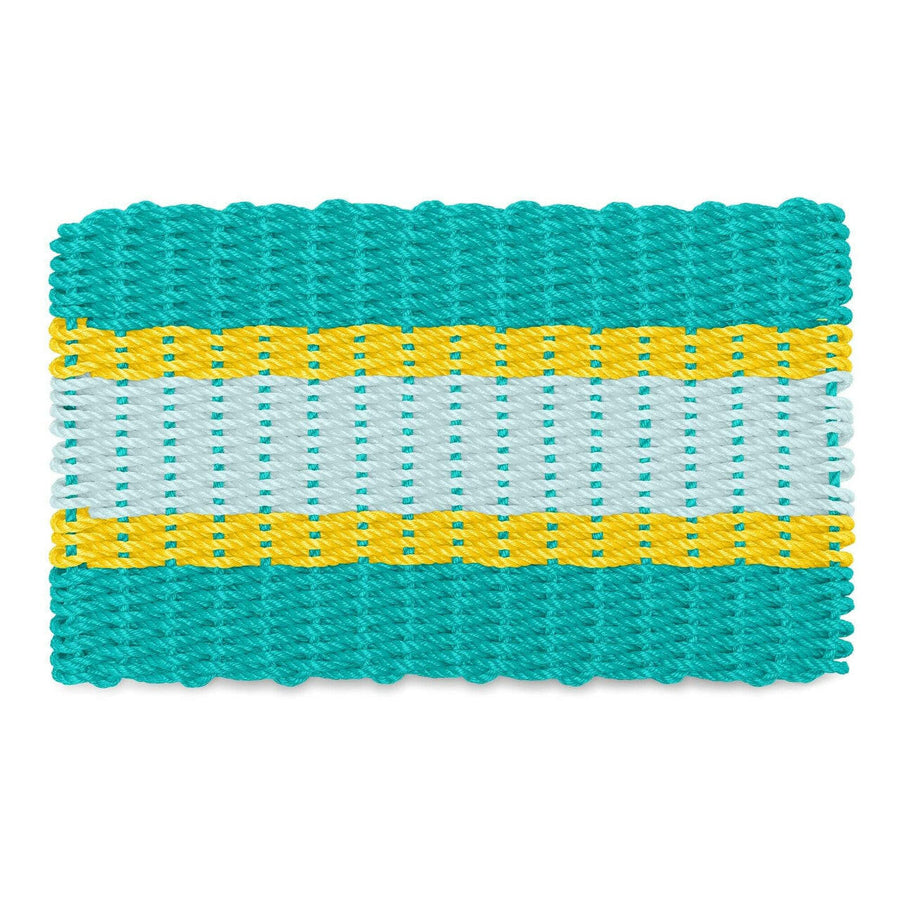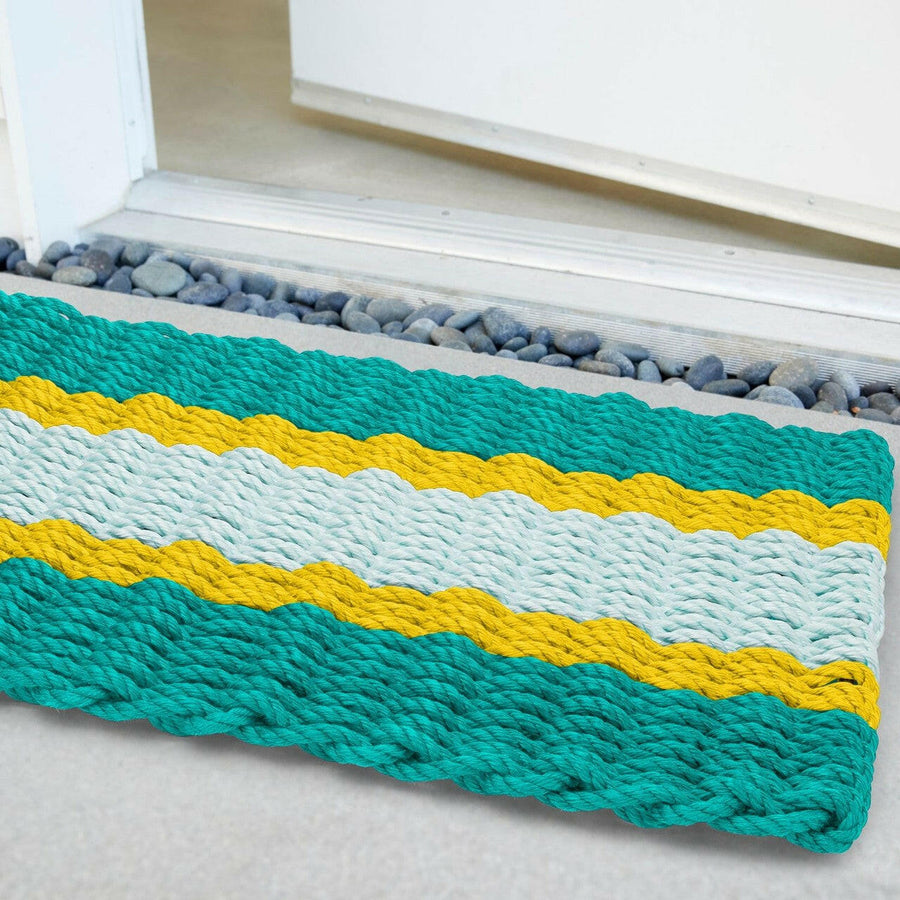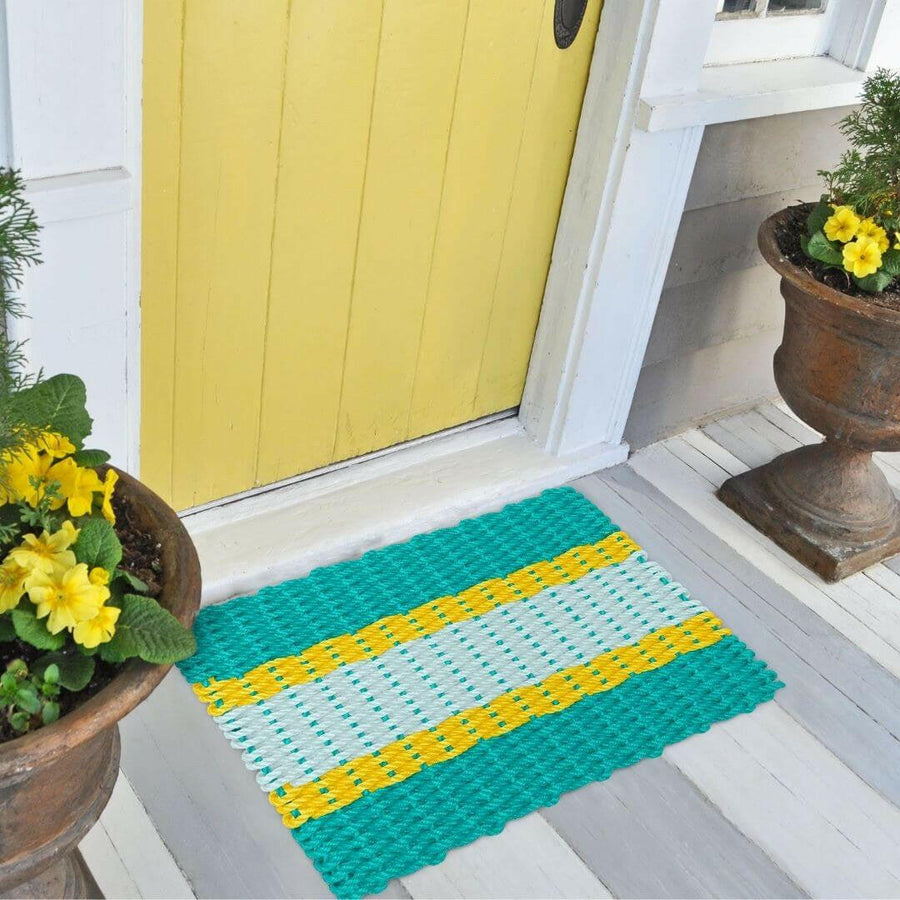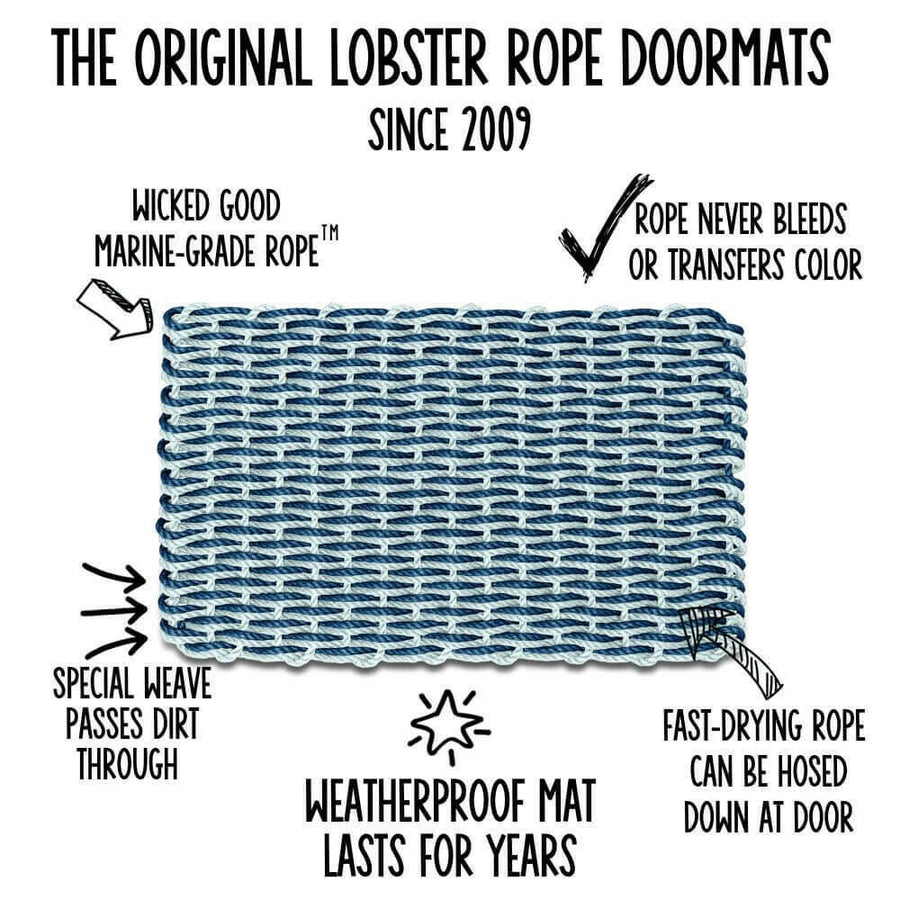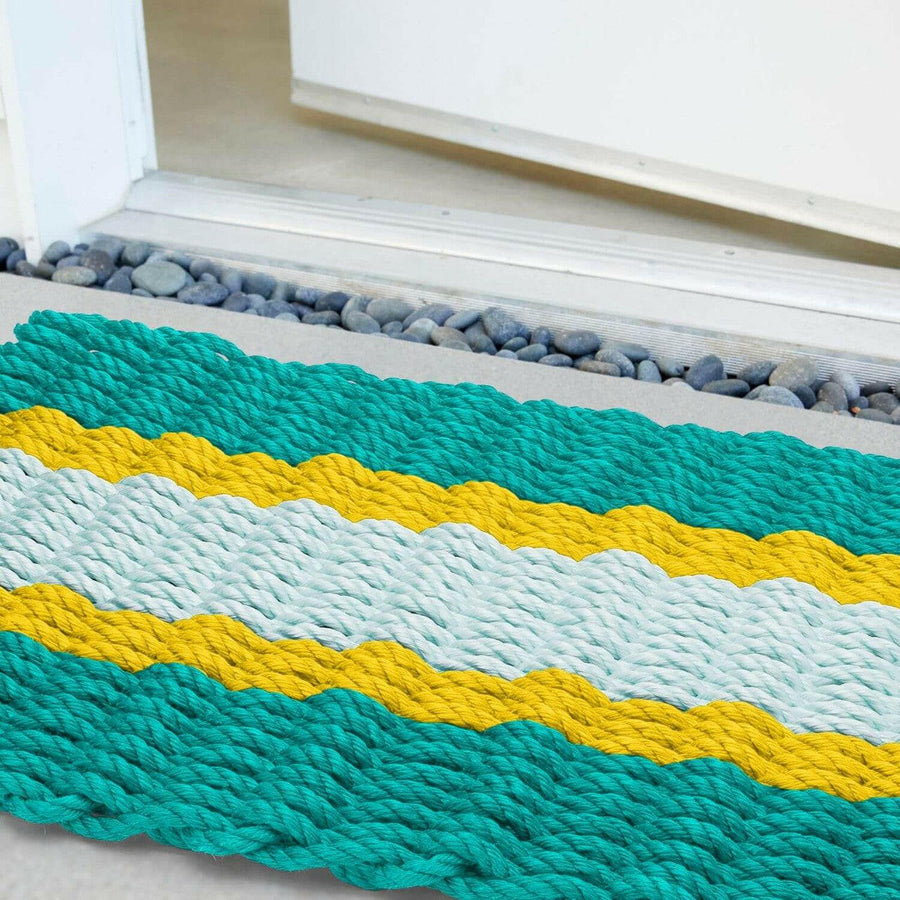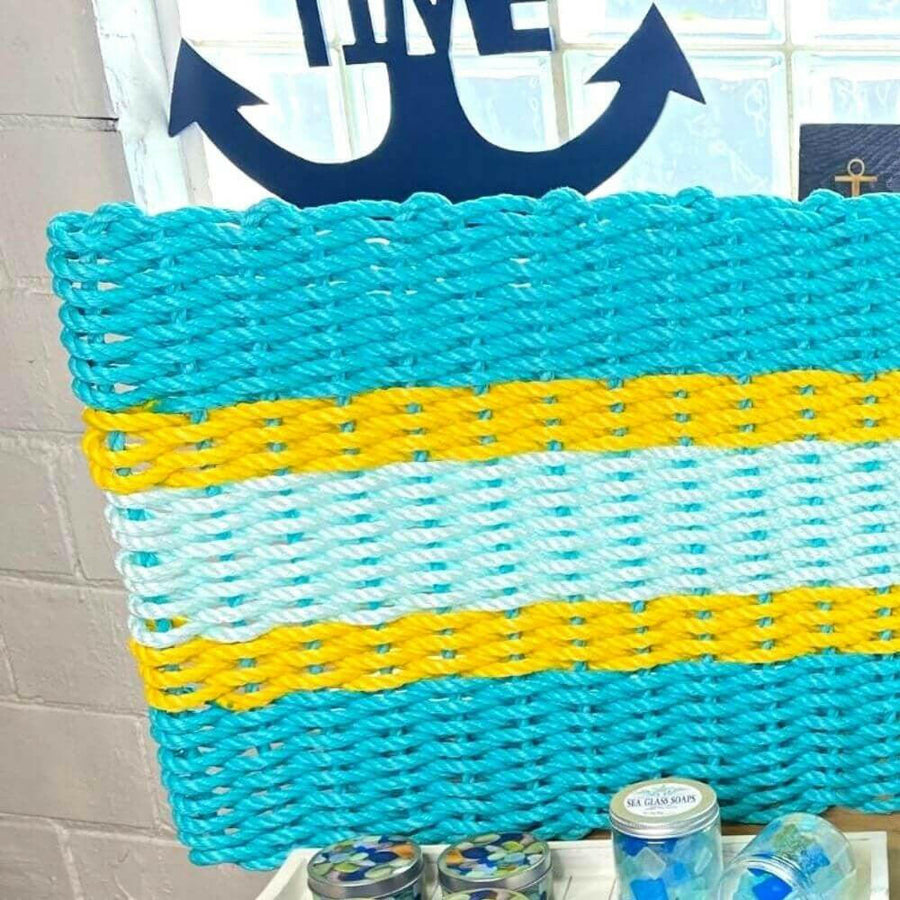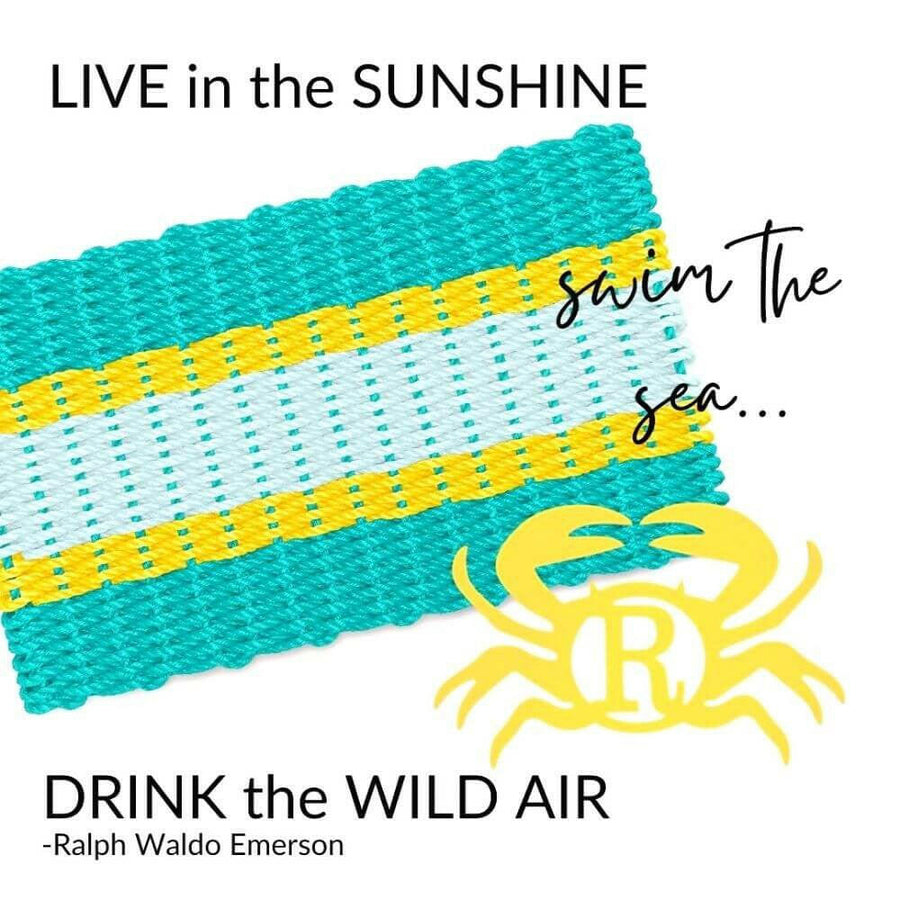 Love, Love, Love!
Great mats, great colors, great look!
Kelly, we are so thrilled you love your doormat! Thank you very much for sharing and for your support!
Great heavy rugs
I purchased one and then another cuz I loved it so much. Perfect for my OBX beach house. Ships very quickly
Thank you, Cindy!! Would love to see a photo if you get the chance. Sounds like it is right at home with you!
Thanks again!
Wonderful door mats!
I love my lobster rope door mat! I bought one, and was so happy with it, that I bought 2 more for my other 2 doors. They are large and bulky but comfortable to walk on; they don't slip, are colorful and pretty, and seem very rugged to last a long time.
Thank you so much, Anna! We are so happy you are happy!!
My doormats are beautiful! I
My doormats are beautiful! I love them!
Pandemic Carport Reno
We spent the pandemic turning our carport into an outdoor living space. After power washing, caulking, sanding, and 18 gallons of paint we finally finished. But we needed a colorful, quality mat to complete the space. The beautiful and sturdy rope mat is absolutely perfect. It brings a vibrancy to the area and ties everything together. We're now ready for HGTV!
Wow - we would LOVE to see your new outdoor living space if you don't mind sending us a pic - sounds amazing! Thank you so much for sharing.
People often buy
Total price:
$109.61
$128.95
Wicked Good Doormats are outdoor mats engineered to last for years
The World's Best Outdoor Door Mat
What makes them Wicked Good?
Outdoor door mats engineered to last for years.
What makes them Wicked Good?
The World's Best Outdoor Mat
Product Demonstration
Outdoor Door Mats That Last For Years
Your Questions Answered
Learn More About Wicked Good Doormats
WICKED GOOD LOBSTER ROPE DOORMATS FAQs
WICKED GOOD LOBSTER ROPE DOORMATS FAQs
Fast UPS Shipping
Orders Ship in 1-2 Business Days
Five Star Service
Fast turnaround on all inquiries
Easy Returns
Your Satisfaction Guaranteed
Local Maine Business
100% Woman-Owned