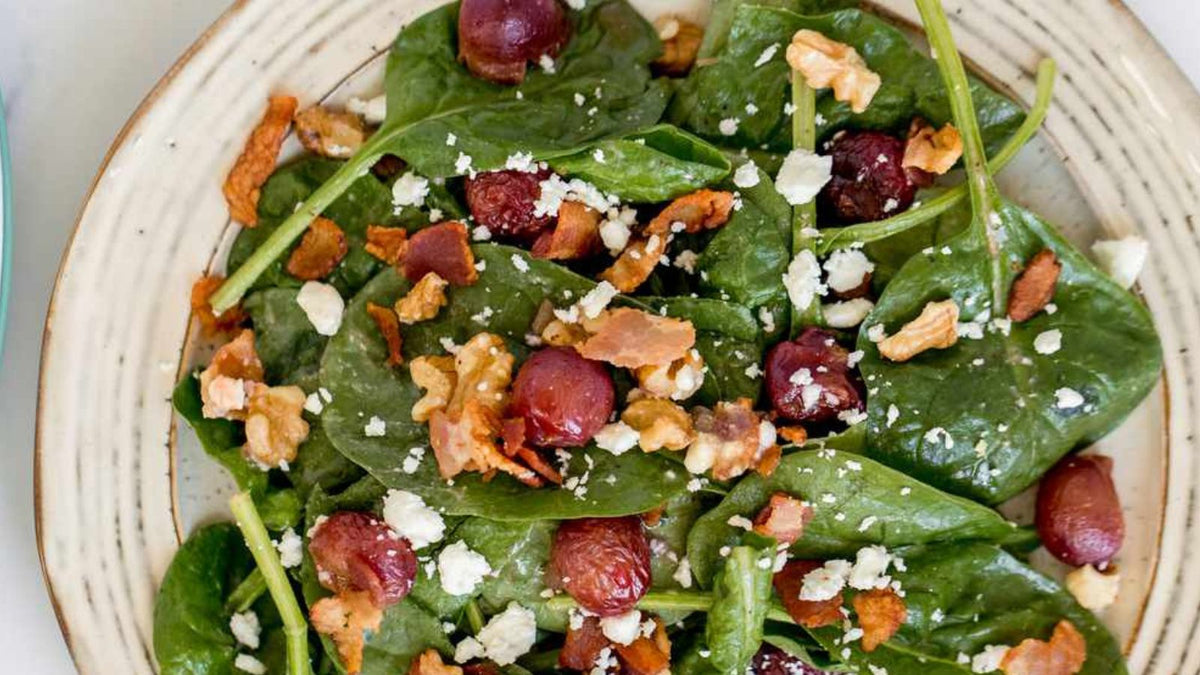 3 Spring Salads That Look Simply Amazing In Wooden Salad Bowls
When served in beautiful wooden bowls, spring salads become more visually-appealing, ramping up the style and overall appearance of any table.
Compared to plastic or metal serveware, wooden salad bowls have a classic, sturdy build, and sport a vintage look with subtle notes of simplicity and rusticity. But on top of that, wooden salad bowls do not alter the smell and taste of the food you serve, which is of utmost importance when serving spring salads.

Check out these 3 mouthwatering spring salads that will look absolutely wonderful when served in wooden salad bowls.
Adding minty tones and strong nuances of yellow to the salad will create a superb contrast with the deep shade of brown of your wooden salad bowls. At the same time, the quinoa will beautifully complement it, which will help create balance that will most definitely increase the visual appeal of your salad. We recommend serving this light and airy meal in a warm cherry wooden salad bowl.

Ingredients:
3 cups fresh corn kernels
1/4 cup virgin olive oil (extra virgin is preferred)
3/4 cup fresh mint (chopped)
1 bunch green onions
1/2 teaspoon pepper (freshly ground)
1 tablespoon lemon zest
1/4 cup fresh lemon juice
2 cups quinoa
Kosher salt
Directions:
In a large sieve, rinse quinoa with cold running water. Cook quinoa in 4 to 5 cups of boiling water, and add 1-2 teaspoons kosher salt to taste. Cook for about 10 to 15 minutes, until the quinoa becomes almost tender. Drain, then spread the quinoa onto a large sheet pan. Let it cool for 15-20 minutes.

Mix quinoa with the remaining ingredients and add kosher salt. Season with other spices if desired.
The deep shade of green of the spinach will make this spring salad pop, creating an effect that is very pleasant to the eye. The grapes added will create a bit of contrast, complimenting the earthy tones of your beautiful wooden salad bowls. Our editor's pick is 12" Wooden Chopping Bowl with Mezzaluna for making quick work of chopping the spinach greens.

Ingredients:
1/4 cup raspberry-walnut vinaigrette (light)
1 cup red grapes (seedless and sliced)
1 package fresh baby spinach (washed)
1/4 cup reduced-fat feta cheese (crumbled)
2 tablespoons pine nuts
Directions:
Cook the pine nuts in a skillet over medium heat, stirring constantly for about 5 minutes until fragrant and toasted. Chop the spinach coarsely, and mix it with the grapes, vinaigrette and feta cheese. Sprinkle the pine nuts on top, and serve.
Nothing compares to apples and pears tossed together with salad and other delicious vegetables. With splendid earthy tones and light shades, this spring salad will certainly pop when served our warm, creamy-toned Honey Locust wooden salad bowls.

Ingredients:
1 large apple (sliced)
1 package romaine lettuce (washed)
1 large pear (sliced)
1 cup cashews (roasted and salted)
1 block Swiss cheese (shaved)
1/2 cup dried cranberries (sweetened)
Directions:
In a large bowl, mix the romaine lettuce, Swiss cheese, apple, pear, cashews and dried cranberries. Add a lemony dressing for taste.
Fast UPS Shipping
Orders Ship in 1-2 Business Days
Five Star Service
Fast turnaround on all inquiries
Easy Returns
Your Satisfaction Guaranteed
Local Maine Business
100% Woman-Owned