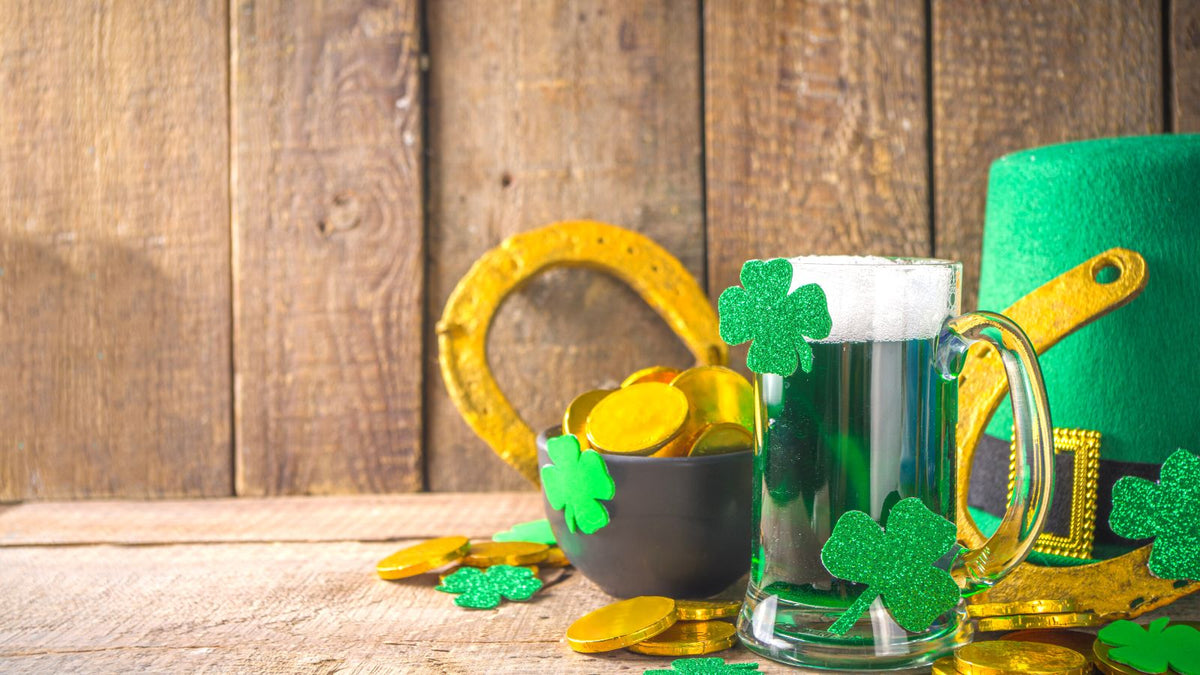 How Do You Make Green Beer? (and Other Pressing St. Patrick's Day Thoughts)
It seems so simple, right? Add a few drops of green food coloring to your beer and voila! Green beer. 
If you don't mind trial and error, go for it! But if you are tinting one of your favorite (and expensive) microbrews, read on.
First, you want to start with a light-colored beer, such as a pilsner or pale ale. You may love your dark lagers and porters but to get those to the right hue, you have to add so much food coloring that you'll have a mouthful of green with every sip. Green moustache. Green teeth. Not cute.
Grab either a pint glass or a growler. For a pint, drop 3-5 drops of green food coloring into the bottom. For a growler, try 15-18 drops.
Better yet, why not have a go at a stemless wine glass? Try 1-2 drops. 
Do this step before adding beer so you won't have to stir to mix it, which can make the beer go flat.
Next, slowly pour the beer into the pint glass/wine glass/growler (4 pints for the 64 oz. growler). Watch the color swirl and mix as it meets the beer.
Last step? Enjoy! (Responsibly!)
Besides green beer, here are some other urgent St. Paddy's Day tips:
Do not attempt to steal a pot of gold from any shillelagh-wielding leprechauns.
Carry a shillelagh if you choose not to wear green.
Erin Go Bragh does not mean "Kiss Me I'm Irish".
"Top of the Morning to You" is apparently a Hollywood invention.
If you hear "Póg Mo Thóin", walk away.
As you raise a glass of green beer to celebrate St. Patrick's Day, remember that small actions can make a big difference in preserving our planet! Choosing eco-friendly options, like unbreakable acrylic glasses instead of disposable ones, can help reduce waste and protect our environment. 
Unbreakable acrylic glasses are super durable and versatile, making them a perfect choice for parties and outdoor gatherings. So, if you're planning on hosting a St. Patrick's Day celebration, check out our glassware line and let's all celebrate responsibly and sustainably!
Fast UPS Shipping
Orders Ship in 1-2 Business Days
Five Star Service
Fast turnaround on all inquiries
Easy Returns
Your Satisfaction Guaranteed
Local Maine Business
100% Woman-Owned