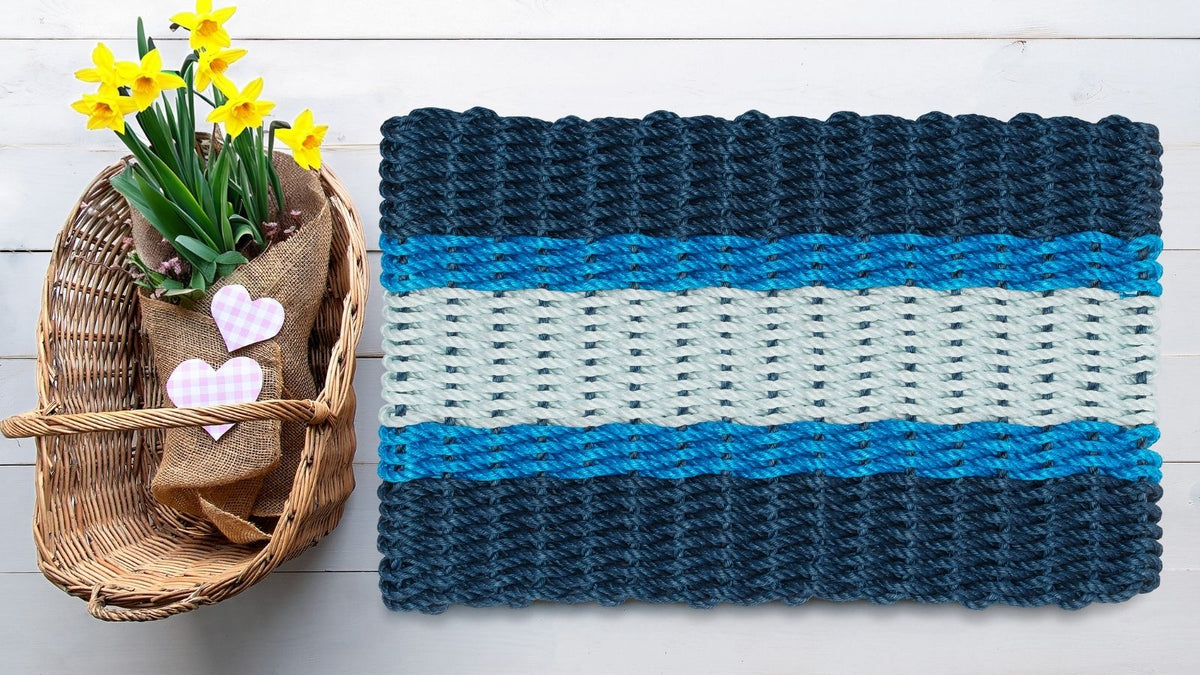 Put a Little Spring in Your (Door) Step with Lobster Rope Doormats!
It's less than 9 days away... that beautiful, renewing, refreshing time of year when birds start chirping, the snow is melting, grass is growing... and mud is everywhere! Let's face it, spring can sometimes get a little ugly. We'll still take it (any time) but...

Make your life easier this year with a solid, hard-working Lobster Rope Doormat.
Why Lobster Rope Doormats Are The Best Outdoor Mats for Spring
The long-lasting blend of polypropylene and polyethylene nautical rope used in every Lobster Rope Doormat was designed to withstand some of Mother Nature's harshest elements (including mud!). The raised weave really goes to town on your shoes and boots.
These outdoor doormats won't stay wet, are mildew and mold-resistant, and won't retain odors. Each Lobster Rope Doormat is fast-drying so it helps improve your home's air quality and gets rid of those unpleasant smells that doormats often take on.
They're easy to clean with a hose or a good shaking out, and at 6 - 10 lbs. each, these rugged Lobster Rope Doormats aren't going to easily blow away. 
Each one is handwoven (some can take up to 1 hour to weave) so the quality is always top-notch (guaranteed).Plus, whether you are going for a nautical look or not, Lobster Rope Doormats always make for a warm, cheery entrance to your home.
Available in new rope and recycled rope, these long lasting Lobster Rope Doormats are ready to tackle this year's mud season and many more to come. 
And, while you've got Spring on your mind, check out this useful 2019 Spring Cleaning Buyers Guide that features easy ways to complete your spring cleaning and get your lawn ready for summer - all for under $500. Flower lovers need to check out #9, and don't miss #13 for a unique way to attract butterflies. 
Got any fun tips on getting ready for spring? Have you used your Lobster Rope Doormat for a spring front door? Email us at 

hello@thenewenglandtradingcompany.com

 and we'll share them with the rest of the crowd!
Fast UPS Shipping
Orders Ship in 1-2 Business Days
Five Star Service
Fast turnaround on all inquiries
Easy Returns
Your Satisfaction Guaranteed
Local Maine Business
100% Woman-Owned