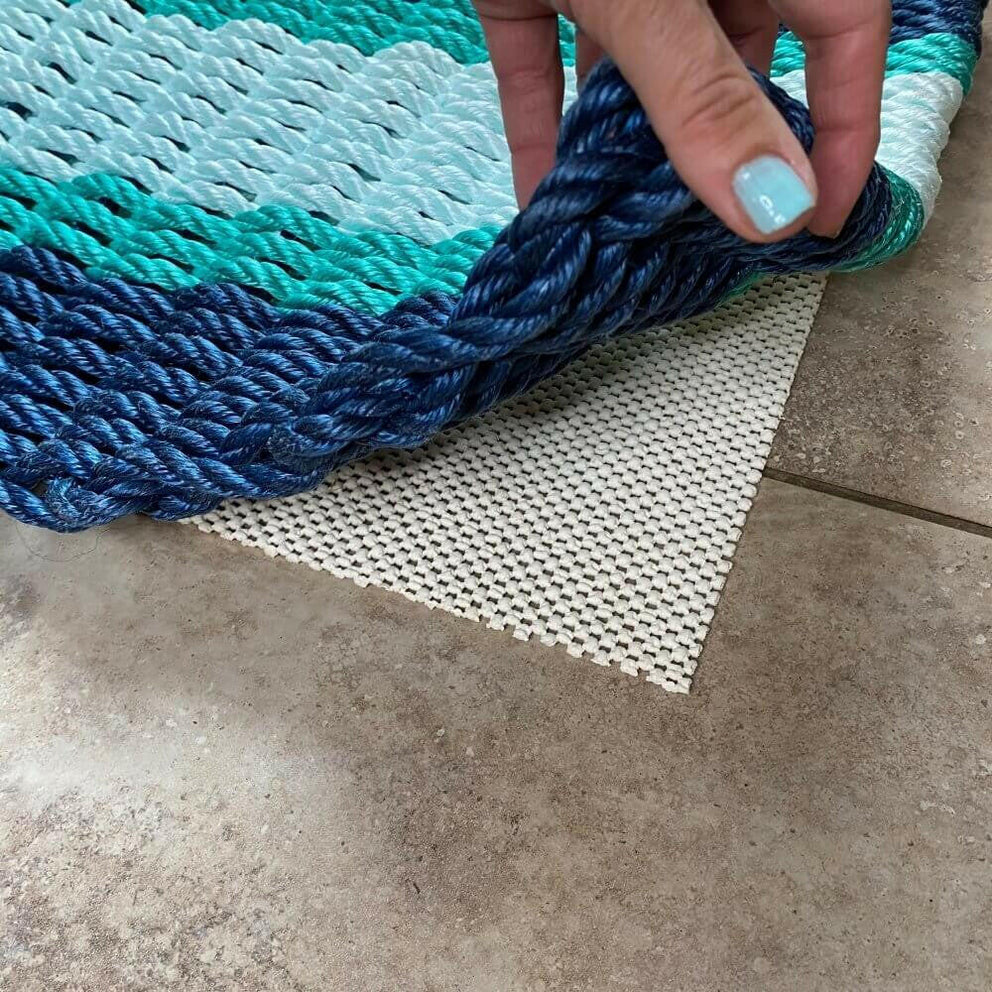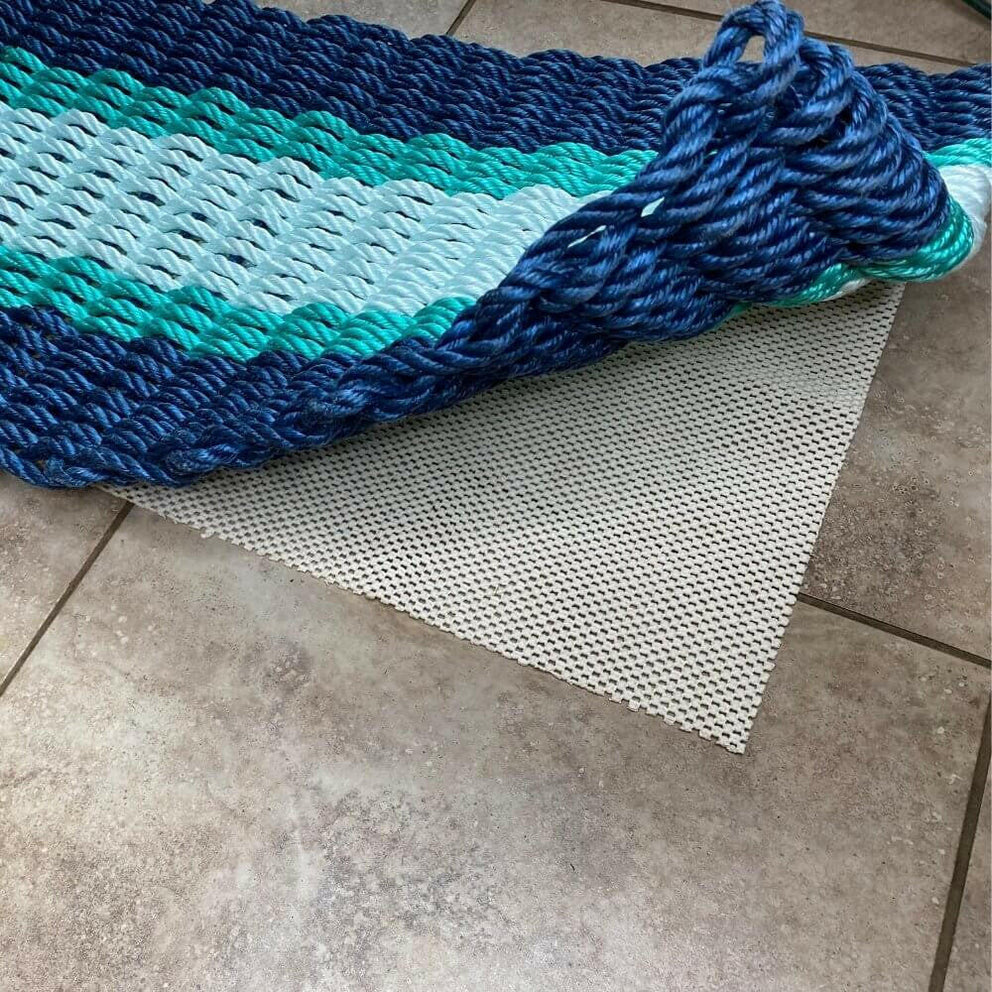 Non-Skid Doormat Pad for 18 x 30 Doormat
$17.96
$19.95
Our non-skid underlayment pad for hard surfaces provides superior gripping power to hold your doormat in place on slippery surfaces like ceramic tile, hardwood floor, or composite decking. Made with more than one pound of 100% natural rubber per square yard, this eco-friendly pad has a higher density and weight than latex and PVC pads so it'll stay put without scratching, staining or stripping floors. Its waffle design creates airflow that allows your doormat to breathe, lending a comfortable level of cushioning between your mat and your floor. Yet, this high-gripping doormat pad is thin and hides neatly under the mat, holding it firmly in place with no adhesives or attachments necessary. Lay it down under your doormat and you're good to go. This large size measures approximately 18 inches by 30 inches (18" x 30") and fits doormats up to 18 inches by 30 inches (18" x 30") in size. No assembly required; however, the non-skid pad can be easily trimmed to best fit your doormat's dimensions. Please check carefully to ensure an adequate surface area is covered with the non-skid pad underneath the doormat. To clean, simply wipe with a damp sponge or cloth and dry. May not be suitable for all surfaces. For unique floor finishing, like lacquered, vinyl and linoleum floors, we strongly recommend to check with your flooring manufacturer about using a natural rubber pad. Because all surfaces are different, we strongly recommend that each surface be tested securely before walking on it to ensure that the non-skid doormat pad works for your floor. Made in the USA. Doormat sold separately.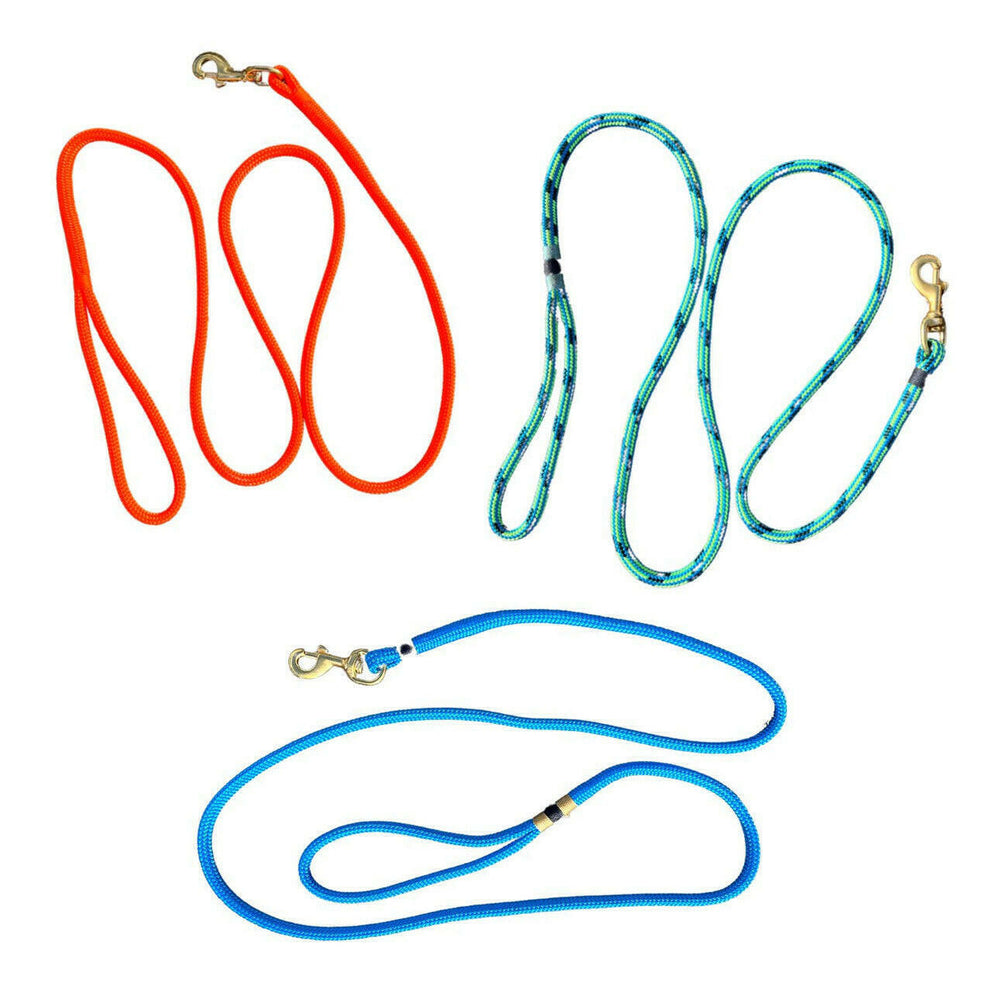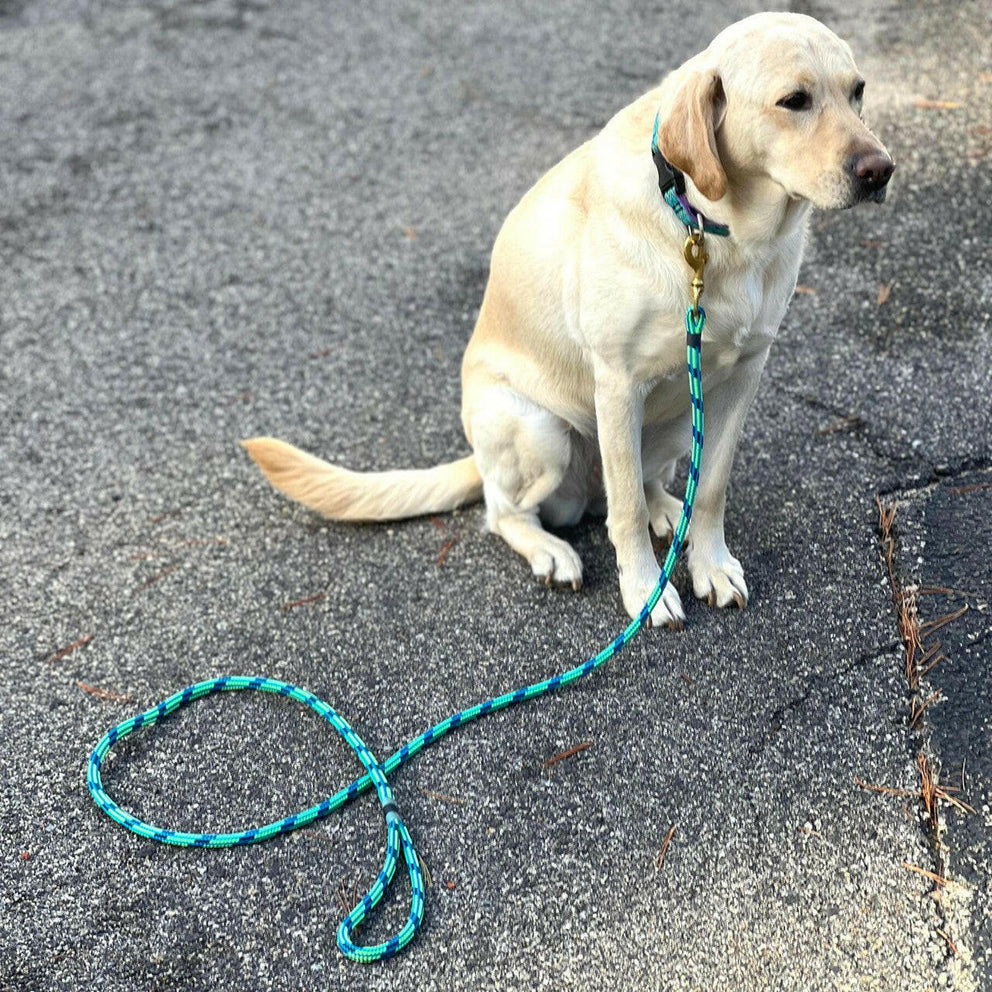 Nautical Rope Dog Leash, Authentic Yacht Braid
$22.46
$24.95
Walk your dog in style! Our Yacht Braid Rope Dog Leash will help you find the perfect balance between safety, comfort, and style. Handmade in Maine with authentic yacht braid and solid brass hardware, this 6-foot leash is a long-lasting accessory that does not mold or mildew, and does not bleed or transfer color. Sturdy yet lightweight, it's perfect for bringing your dog on a neighborhood stroll, a walk in the park, aboard the boat or on an outdoor hike. Available colors include multi-green, navy, Pacific blue, and orange.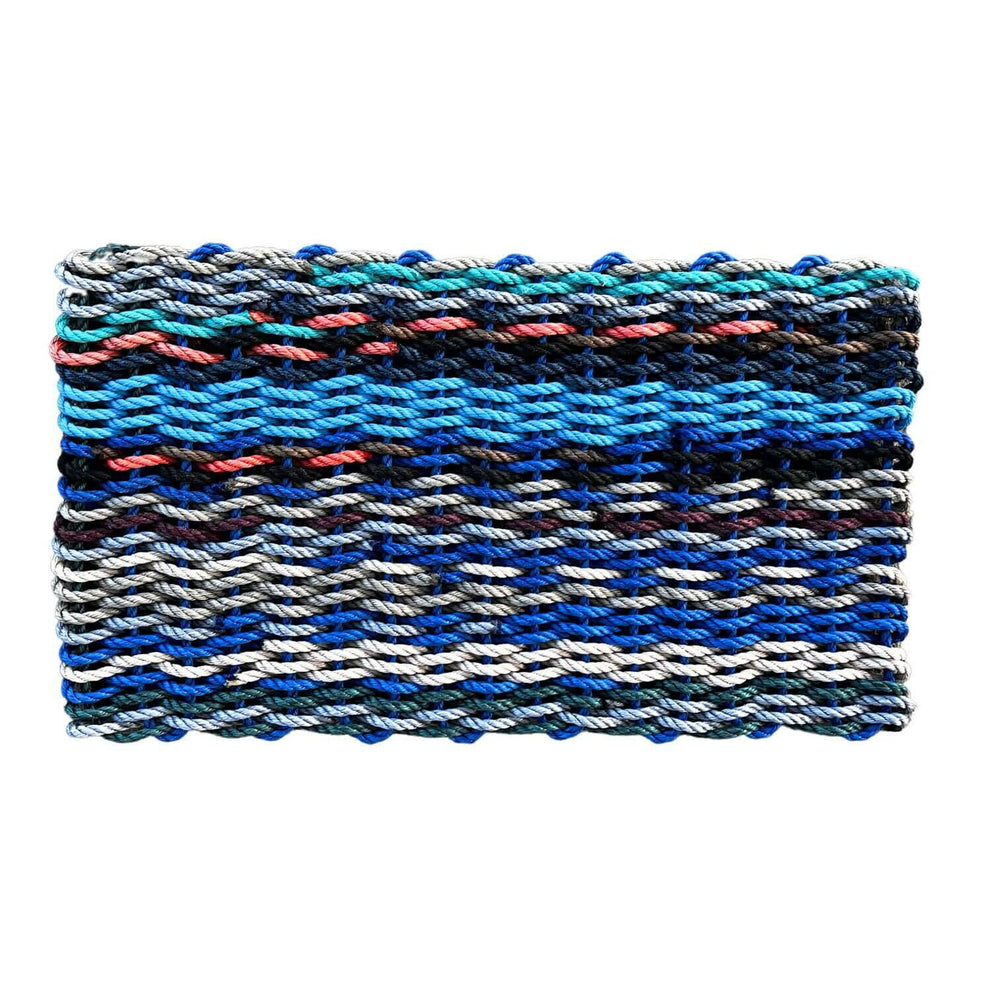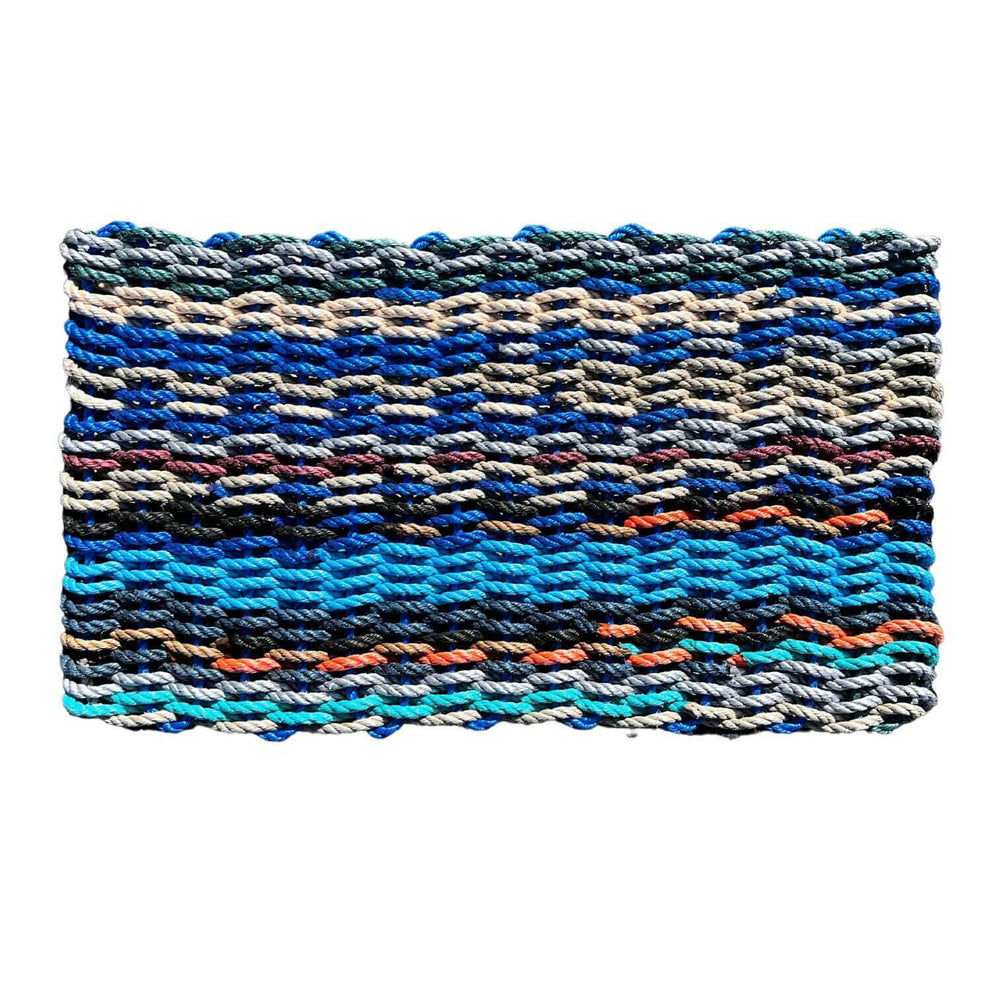 Premium Select Recycled Lobster Rope Doormat, Thin Stripes, 18 x 30
$80.96
$89.95
A functional and sustainable art piece that will transform your coastal doorsteps! Your entryway is the first thing your guests see, and you can capture their gazes with our unique Premium Select Recycled Lobster Rope Doormat. These doormats are a complete work of art that's perfectly woven with different gorgeous colors, and handwoven from tough, long-lasting, and recycled lobster ropes. We used the recycled ropes from the fishermen we work with instead of turning them into landfills.  Why should you choose our Premium Select Recycled Lobster Rope Doormat for your doorsteps? Meticulously weaved by our talented weaversInspired by our best-selling Recycled Lobster Rope Doormats, we more than tripled the rope stripes of these doormats. Every rope fusion takes time so incorporating these doormats takes a lot longer and a lot of effort than usual doormats. We weave our own new rope doormats and strive for 0 waste. The result is a complete work of art, crafted by one of our most talented weavers who is dedicated to weaving the ideal doormat every time. No two doormats are the same - see images for examplesYour handwoven Premium Select Recycled Lobster Rope Doormat will be one-of-a-kind. Each is woven by our master weaver who is an expert in her craft. There will be no two doormats sharing the same design, so your very own unique doormat will be just as unique as you are. We will show you examples of what you might get, as well as the product images that reflect examples of our current batch. Every doormat is handwoven and will look lovely with its unique colors on your doorstep. Designed to withstand any weather The lobster rope is engineered to withstand sun, sea, salt, rain, water, and ice. Instead of throwing these wonderful ropes, it's now being woven into these innovative doormats. These durable, long-lasting, mildew and mold-resistant outdoor doormats are made to last for years. They are tough mats that have withstood Mother Nature and are ready to take on your heavy traffic. It's very easy to maintain, you can simply hose it down on your door to clean it.  A perfect giftThese doormats are great coastal gifts for eco-conscious and coastal enthusiasts. It's one-of-a-kind, it's sustainable, and it serves as a daily reminder of your love for the sea. You will not only get a beautiful and long-lasting doormat, but your purchases will also support cleaner oceans. We donate a percentage every month to support this cause. It's a work of art with a combination of beauty, creativity, and environmental cause. Your doorstep's transformation is just a click away. Grab your Premium Select Recycled Lobster Rope Doormat now!
Fast UPS Shipping
Orders Ship in 1-2 Business Days
Five Star Service
Fast turnaround on all inquiries
Easy Returns
Your Satisfaction Guaranteed
Local Maine Business
100% Woman-Owned