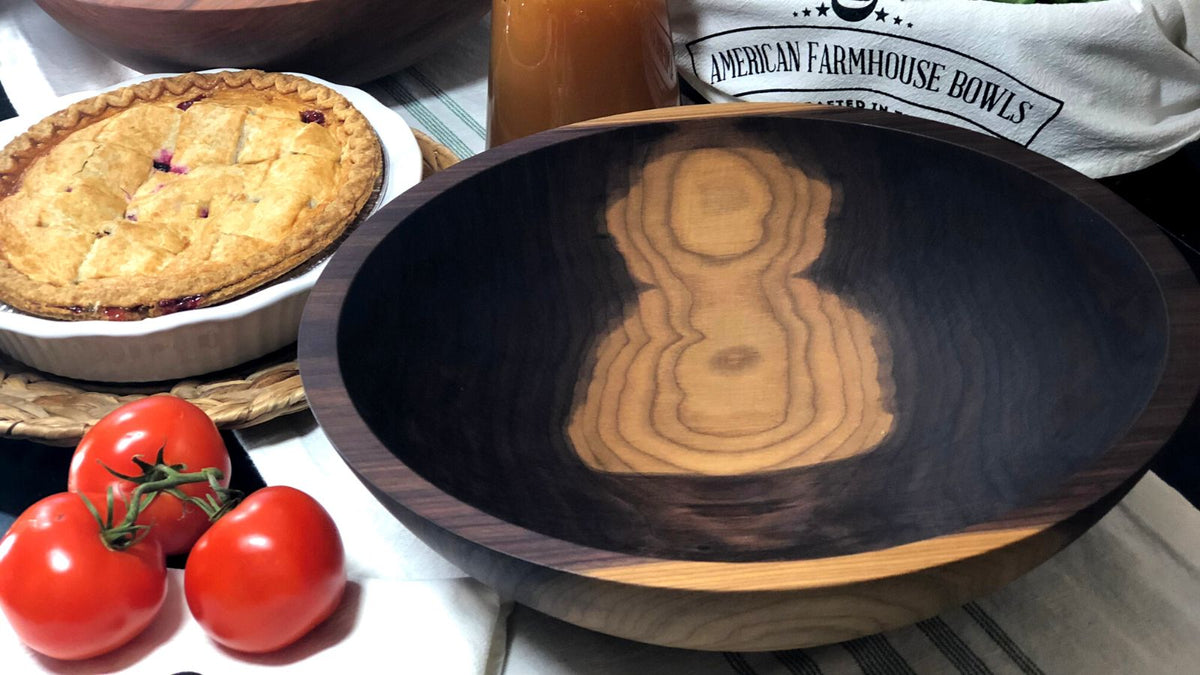 Satisfy Your Inner Chef: How to Season Your Wood Bowl Like A Pro
Do you love wood bowls as much as we do? They're not only gorgeous, but they're also super handy for serving up all sorts of deliciousness. But, just like anything else in life, wood bowls need a little TLC to stay looking their best. That's where seasoning comes in.
Seasoning your wood bowl is like giving it a protective shield against cracks, warping, and yucky smells. Plus, it brings out the natural beauty of the wood, making it look even more stunning on your kitchen table. 
If you do not know whether your wood bowl has already been seasoned for its first use, don't despair. It won't hurt the bowl to be seasoned again using these simple steps:
Wash your wood bowl in warm soapy water using a mild soap. Never leave the bowl sitting in water, and avoid the dishwasher. Rinse and dry so that all water is removed.
Generously apply a good quality mineral oil or preserver (avoid vegetable oils which can lead to tacky build up) to a soft cloth, and apply in smooth motions to the bowl, being sure to cover the entire surface. Let sit for 24 hours.
After 24 hours, the wood bowl should be dry and ready to use.
Important: To preserve the moisture content of your wood bowl, be sure to treat it with a good rub at least once a month (twice if frequently used) or whenever it is feeling dry. Water will dry out your bowl so be sure to have plenty of wood preserver on hand.
Top Reasons Why You Should Season Your Wood Bowl
A seasoned wood bowl lasts longer than one that isn't seasoned. By sealing the wood and keeping it moisturized, you prevent cracks, warping, and splitting. This means that your beloved salad bowl will last for many more salad-filled years to come.
By properly seasoning your wood bowl, you can highlight its unique features and bring out the natural beauty of the wood. It's like giving your bowl a little makeover!
Imagine impressing your friends and family at dinner parties with your beautifully seasoned wood bowl. It's a small detail that can elevate the entire meal and make you look like a pro in the kitchen.
Fast UPS Shipping
Orders Ship in 1-2 Business Days
Five Star Service
Fast turnaround on all inquiries
Easy Returns
Your Satisfaction Guaranteed
Local Maine Business
100% Woman-Owned